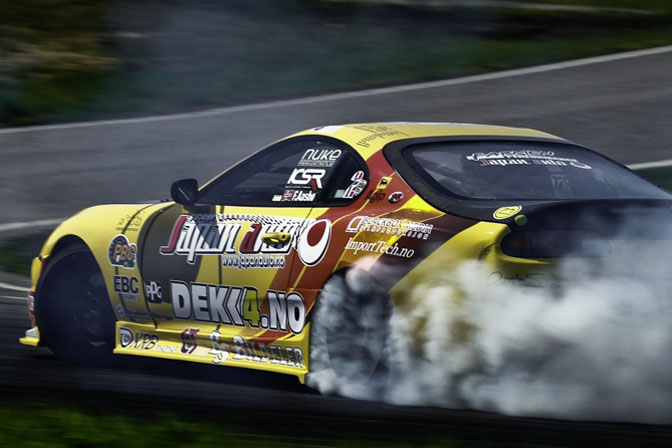 Norweigan drifter Fredric Aasbo became a bit of sensation when he nearly got a podium finish at FD Long Beach in April. During his break from the East Coast FD events, he's been quite active back in Norway.
Here's a few shots of him and his Supra ripping it up at one of Norway's Gatebil events.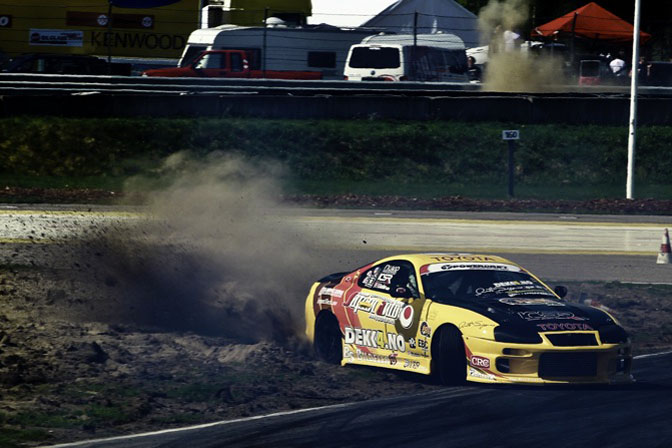 Looks like a four-wheel dirt drop. Cool.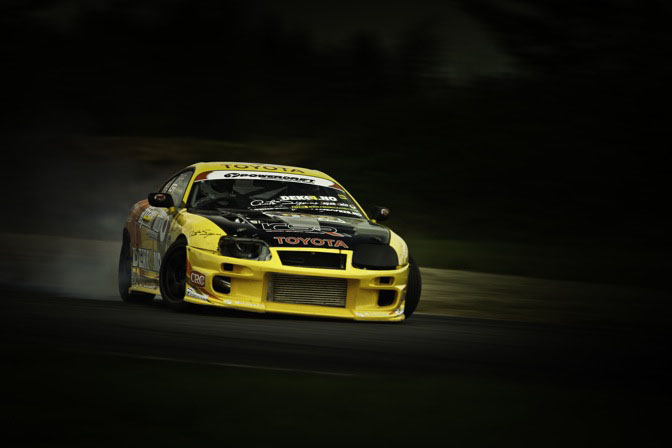 His front bumper – now you see it.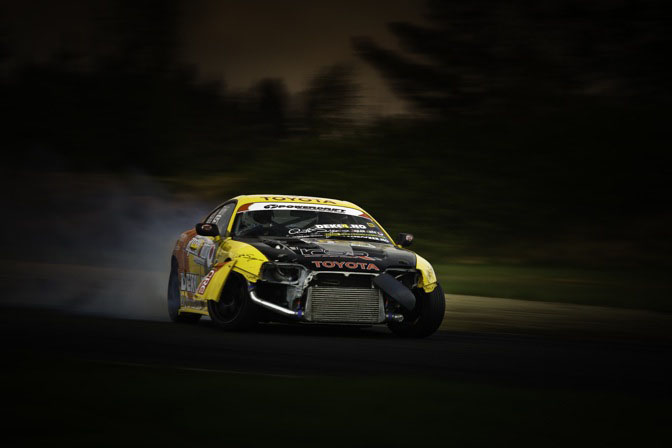 …now you don't. Not surprising given Fredric's aggressive driving style.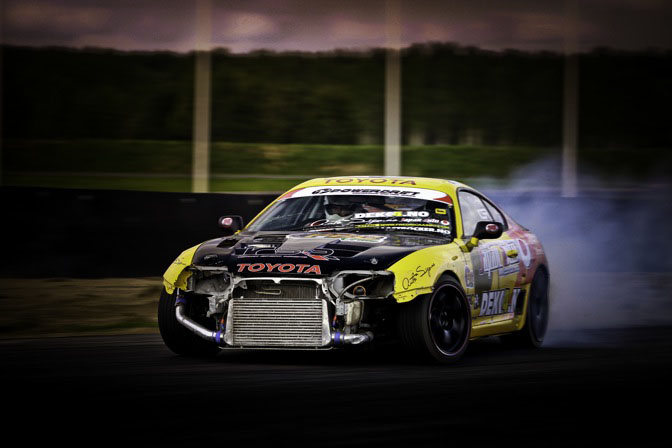 The car had just been repainted before this too.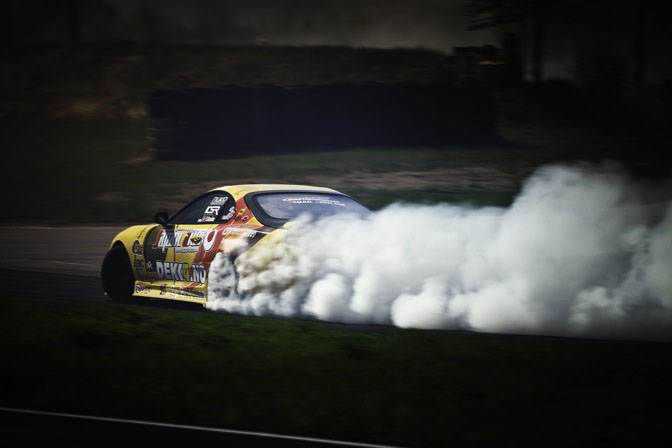 Aasbo is scheduled to return to Formula D in a couple weeks at round four in Seattle. We can't wait to see what the wild Norwegian does there.
-Mike Garrett
Photos by Egil
A