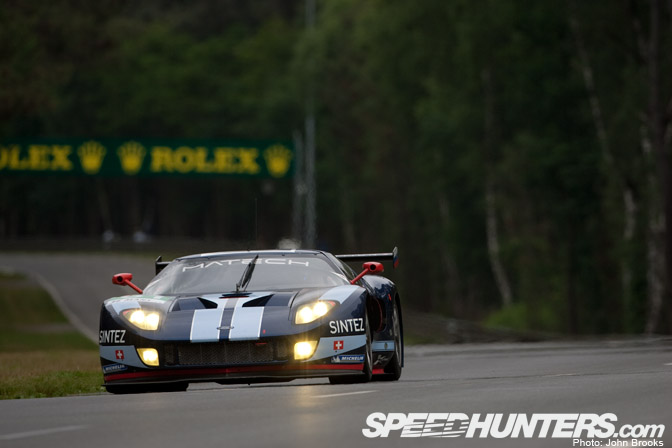 As we near 10pm local time, seven hours into the race, we have seen a few high profile retirements including the #61 MaTech Ford GT, Flying Lizard Porsche and both 'Art Cars', the BMW and  the Dunlop Aston Martin.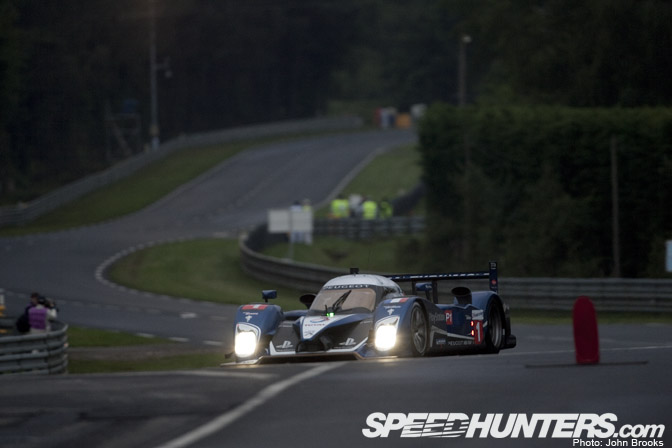 Peugeot continue to lead with Alex' Wurz currently 2 minutes ahead of team mate Nicolas Minassian. Olivier Panis is the third Peugeot in the non works car.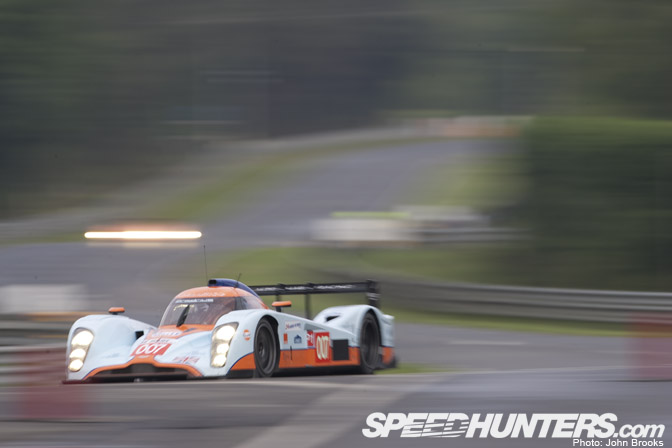 The Audi's have been split by the 007 Lola Aston Martin. This follows an incident when a slowing Andy Priaulx forced Tom Kristensen into the kitty litter.
Tom got going again, but the #7 Audi is now down in 7th, behind the fastest petrol car, the 007 Lola Aston Martin.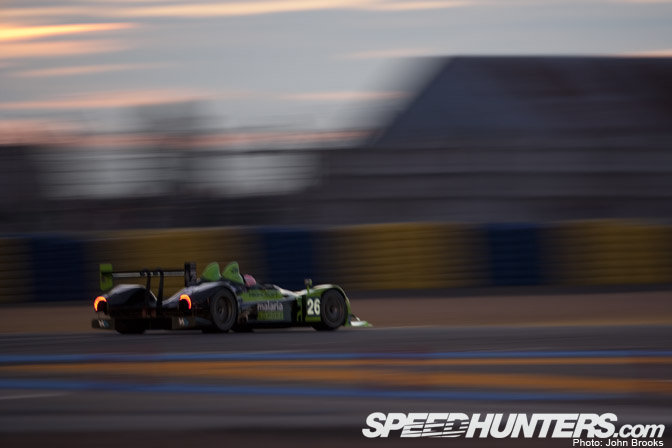 David Brabham in the Highcroft Racing now have a good lead in LMP2 after the similar Strakka HPD spun. The remaining Matech Ford GT leads the GT1 class, but the GT2 runners are getting very close to overtaking them….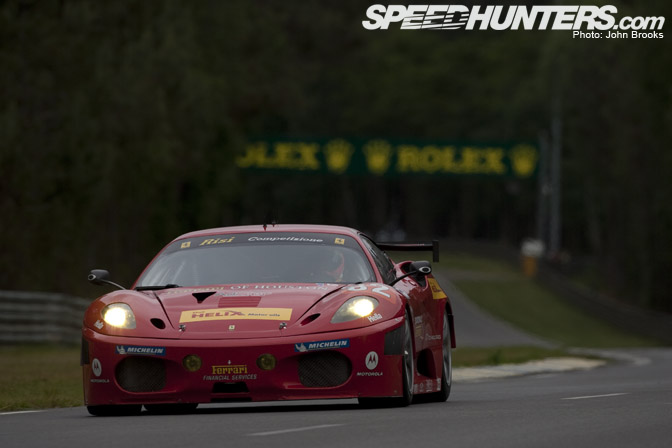 The GT2 battle continues to be fantastic. Jamie Melo in the Ferrari F430 has just dived past Oliver Gavin in the Corvette, but Gavin has not given up. Some great racing in this class. Jan Magnusssen is third in class ahead of Giancarlo Fisichella in the AF Corse Ferrari.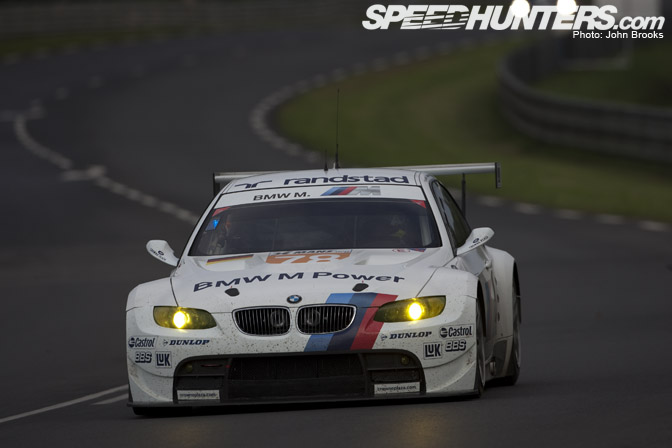 The remaining BMW is down in 8th in class. As each hour passes, so does the chance of rain, so fingers crossed!  More updates later.
– Andy