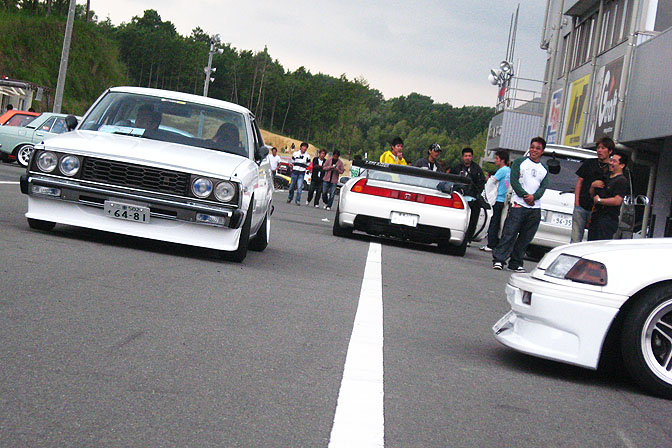 While Dino has been busy covering the Idlers Games at Tsukuba another much smaller event was also taking place. It was the Historix event at Suzuka circuit, it featured some really nice classics and some newer cars as can been seen in the opening shot.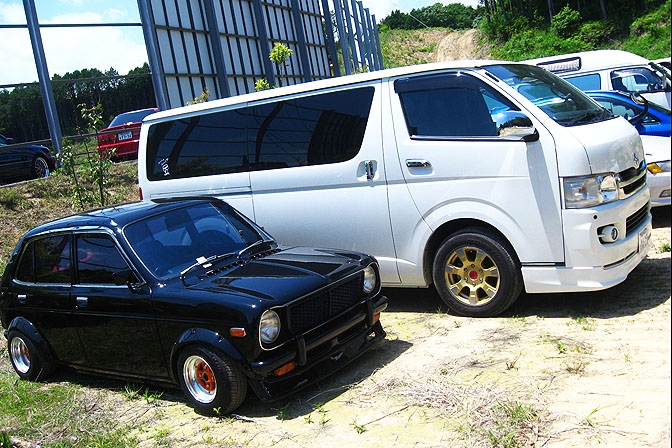 Is this Kei car really that small or is the Toyota van that big? It makes for a very nice contrast.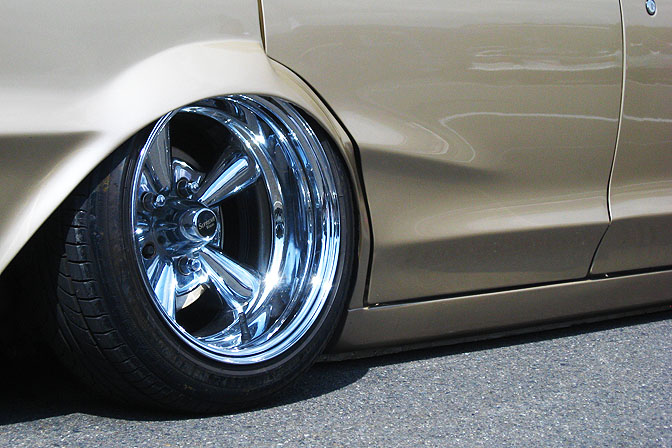 Airbags on a KGC10 Skyline? In Japan everything is possible.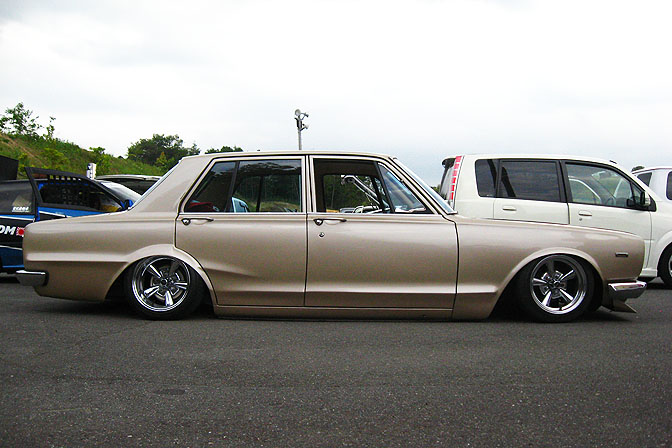 It doesn't look that bad, but I rather prefer a KGC10 with extra wide watanabes and fender flares.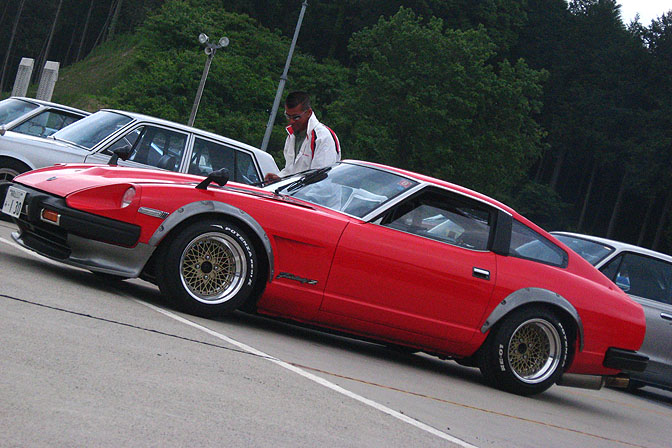 A classic Nissan Fairlady Z with all the right parts like the fender mirrors, mesh wheels and fender flares.
I love this car with the period correct paintjob, SSR's and the
perfect stance.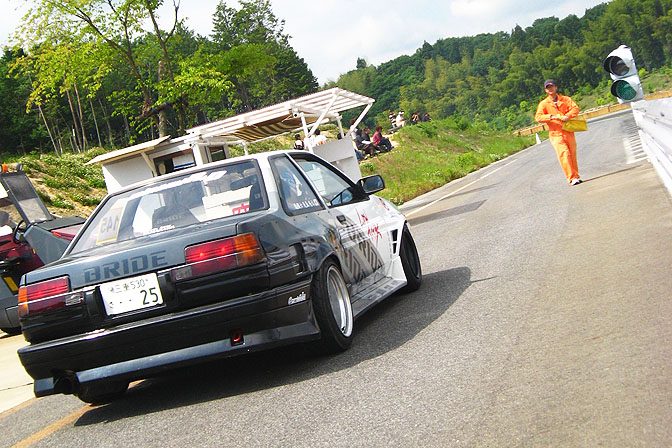 The original Bride AE86 democar getting ready for some laps around the track.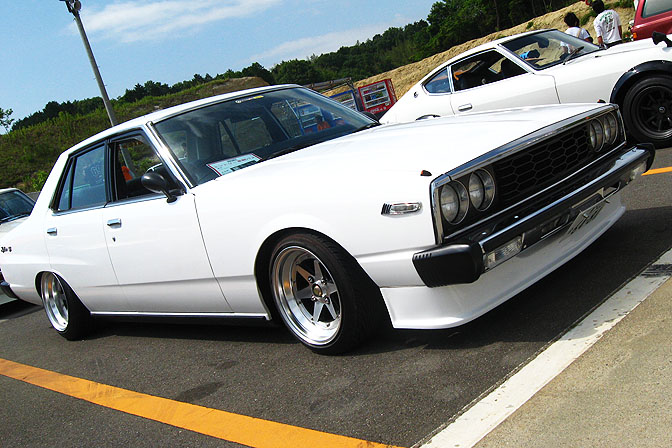 A pristine 4 door C210, this reminds to have a look at the C210 my friend is building in Holland.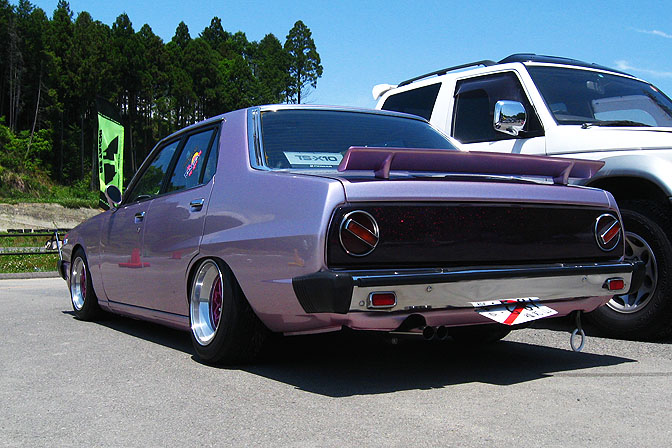 A set of priceless Sakura wheels adorns this modified Skyline.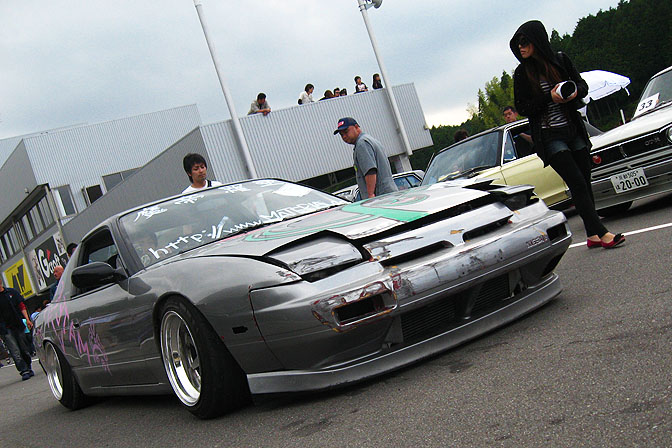 This car wouldn't look out of place at one the of the many Drift Matsuris at Ebisu circuit.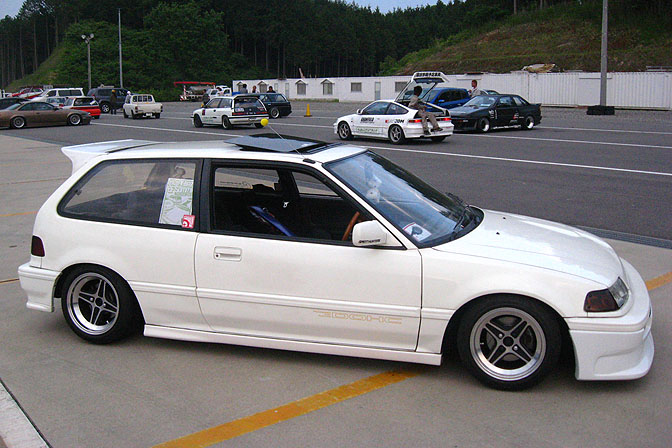 This EF belongs to the person who took these photo's, you can check out more of them on his Photozou website and his blog.
-Jeroen Willemsen
First spotted on Al's Car Stuff Blog