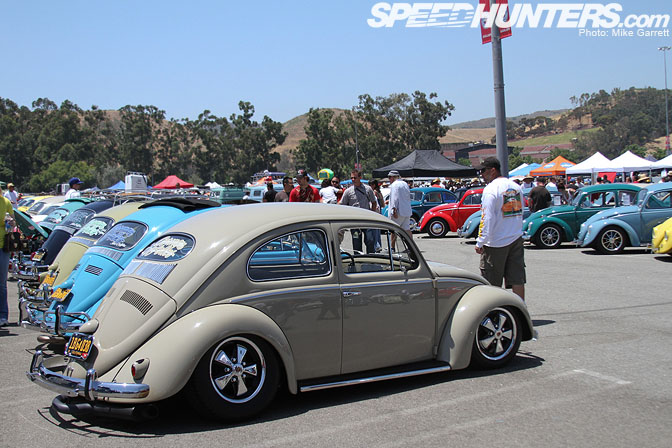 It seems like VW's (especially the classic ones) are vehicles that can unite all sorts of car enthusiasts. Everyone from hot rodders to stance freaks to hardcore drag heads can appreciate a properly-done V-dub.
On that note, here's some more action from the VW Classic, held on Sunday in Irvine.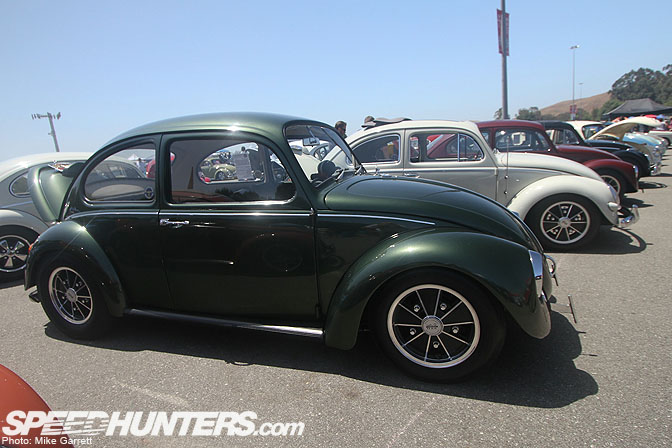 Another flawless Cal Look Bug, owned by a member of the Der Kleiner Panzers Car Club.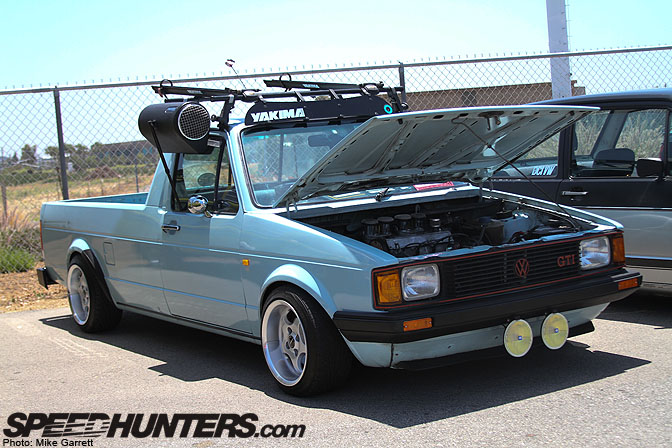 This accessorized Caddy was representing nicely for the water-cooled crowd.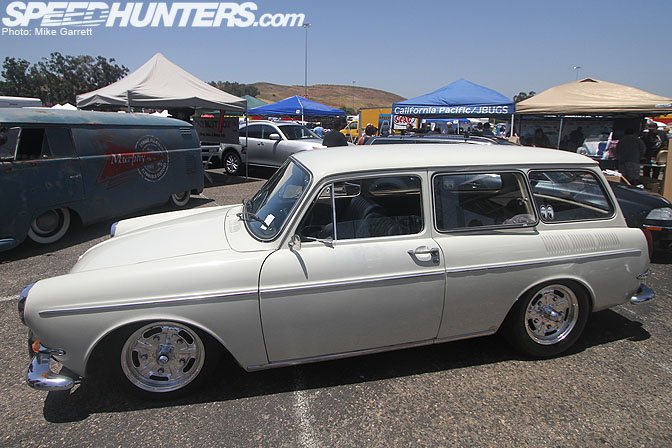 Mooneyes USA was out selling goods, and displaying this Squareback on a set of full-polished Speedmaster wheels.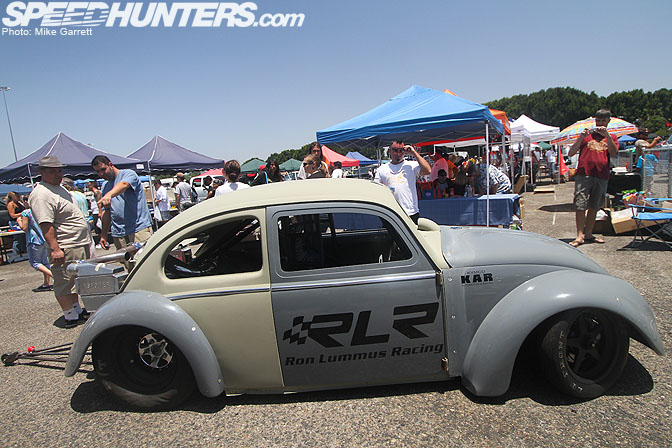 One of the most ridiculous drag VW's I've ever seen, built by the folks at Ron Lummus Racing.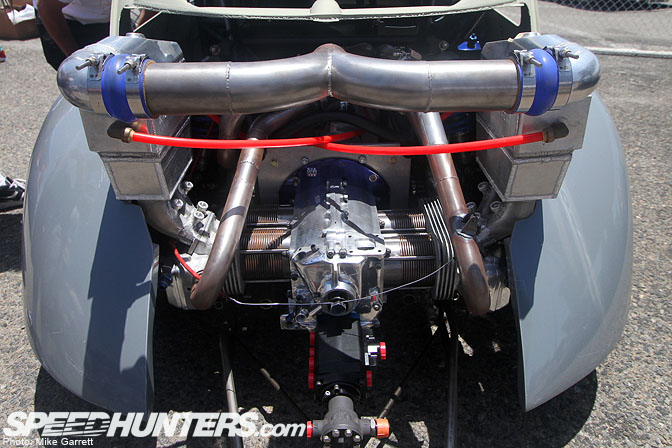 Talk about an insane engine setup.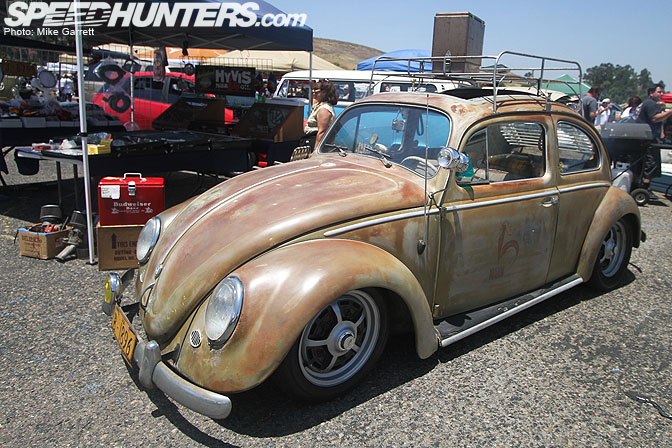 A ratted out and slammed Beetle might not be the most original thing these days, but they are still a lot of fun to look at.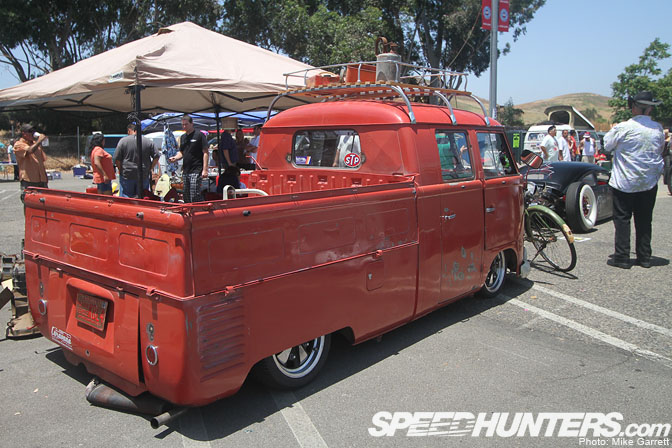 This dumped crew cab pickup came all the way out from Arizona for the show.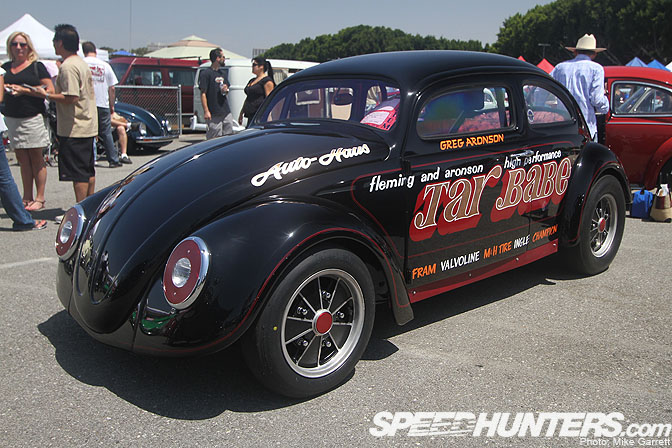 I'm finding that retro VW drag cars are just as cool any American drag machine from the same era.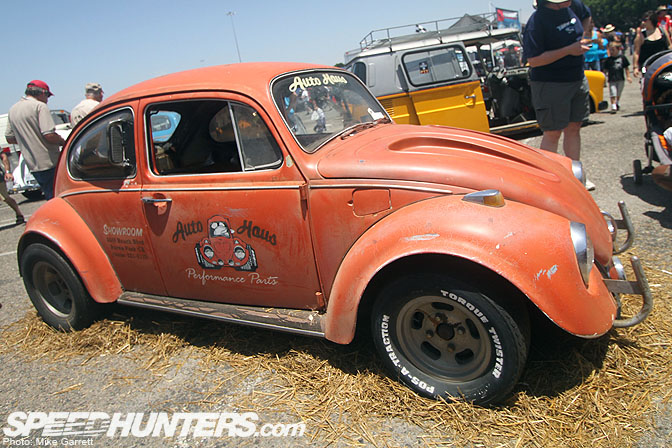 On the subject of retro, this Bug looks like it hasn't been touched since 1976. Check the scoops on the rear quarter panels, and the hi-po "Torque Twister Pos-A-Traction" tires.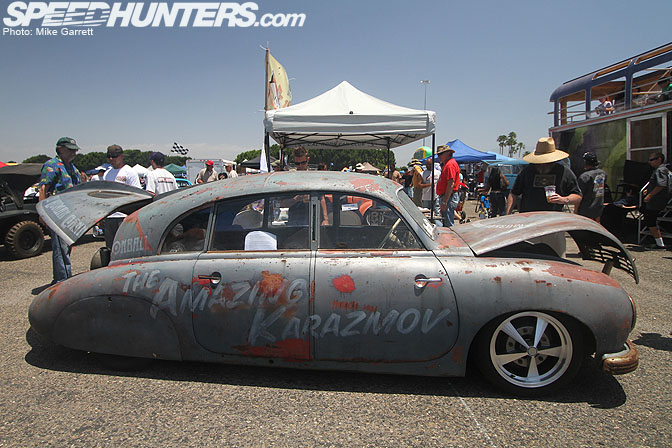 Nope, it's not a VW, but a Tatra – a car that heavily influenced the original Beetle.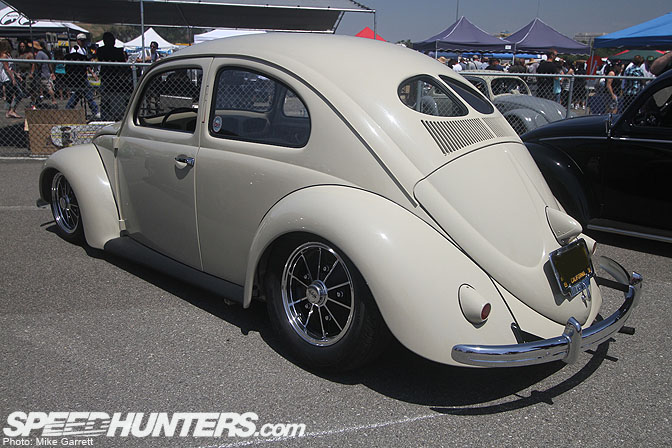 An immaculate split window Beetle on BRM's. It really doesn't get much better than this.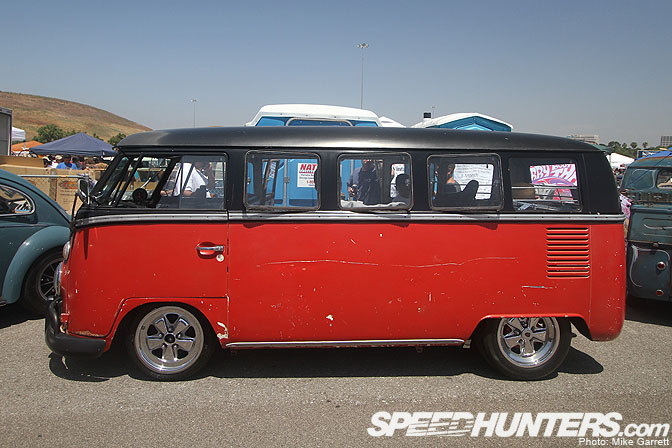 This red on black bus looks hot, scratches and all.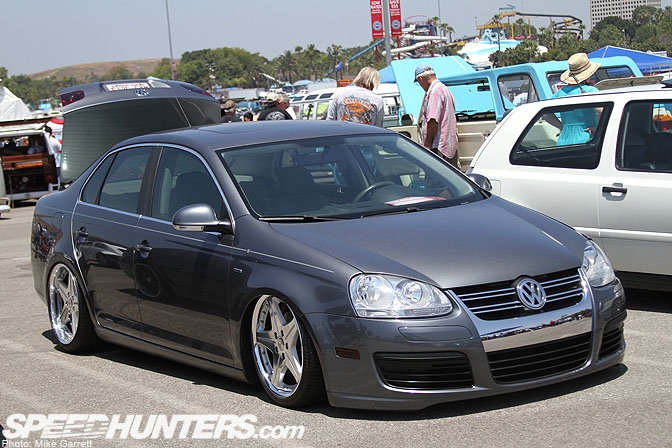 Another scraping late model Jetta, this one on Work Euroline SL's.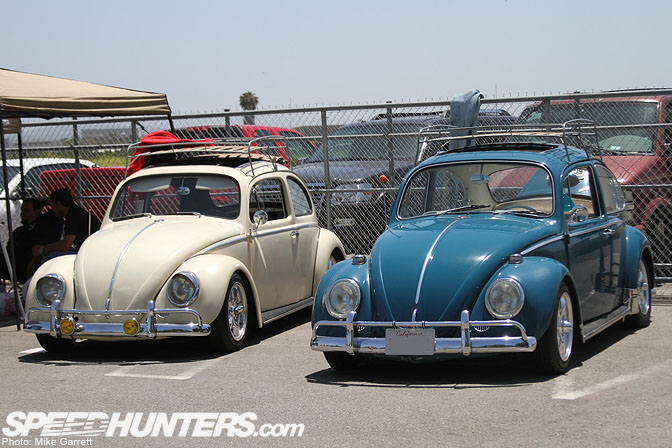 California dreaming.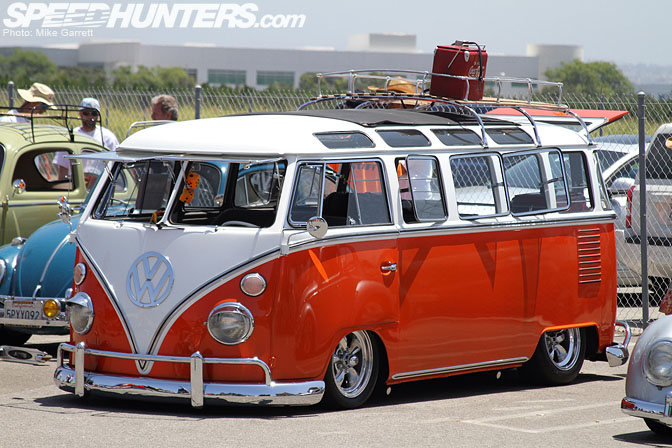 The rare and always desirable 23-window bus, ready for some cross-country road trips.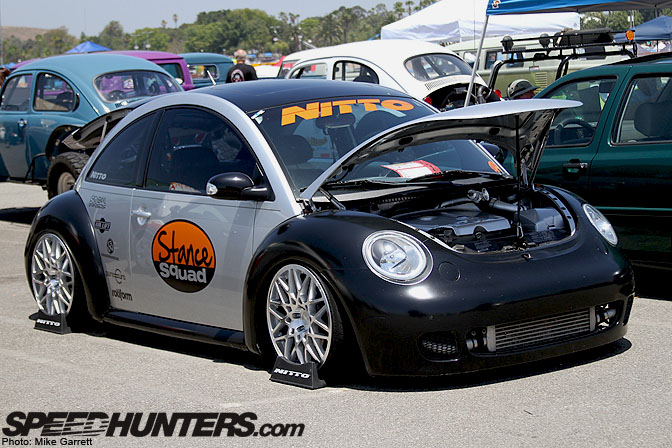 Stance Squad. Clever.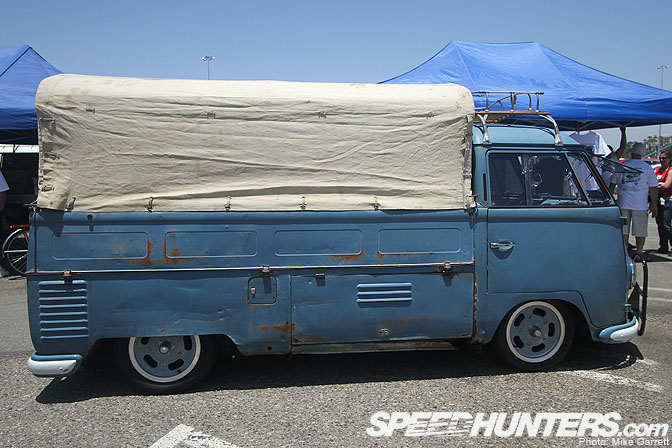 The VW pickup – how could something so utilitarian be so cool?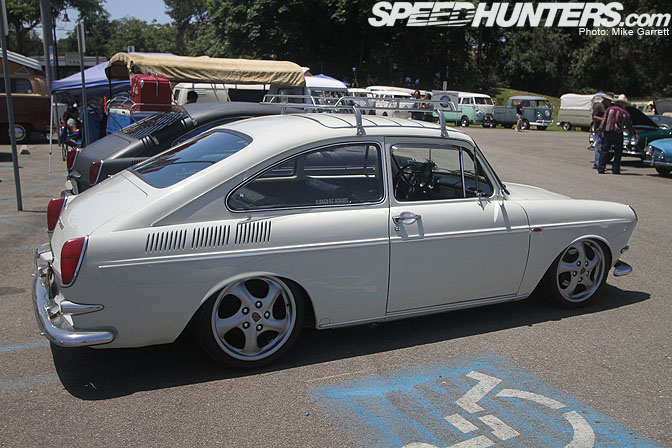 Period correct wheels look great on VW's, but so do late model Porsche rollers – as modeled by this Fastback.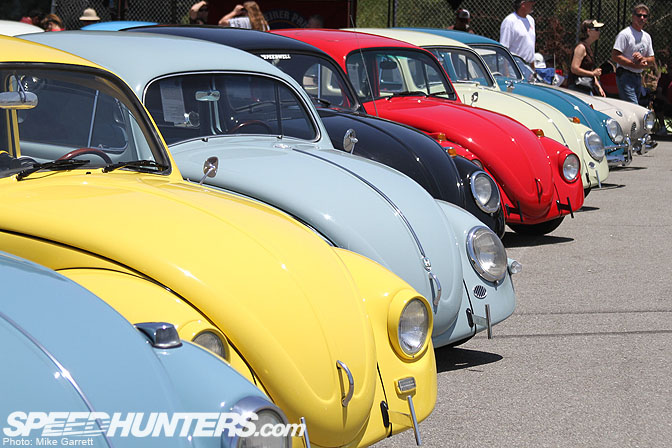 That does it for my general coverage of the VW Classic, but stay tuned from some cool VW spotlights I grabbed from the show, fitting with our monthly theme.
-Mike Garrett