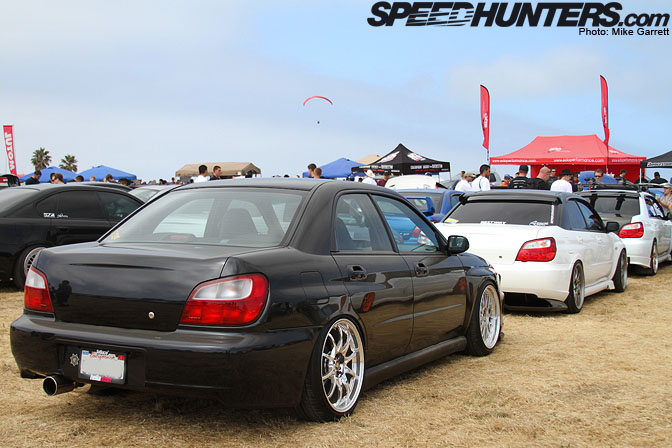 Last weekend I checked out some flat-fours of the classic German variety at the VW Classic in Irvine – this weekend it was flat fours again, but of the modern Japanese variety.
Saturday was the annual Subaru Summer Solstice, better known as S3 – and I headed down to the Torrey Pines Gliderport in beautiful San Diego to have a look.
Rolling up to ocean-side showgrounds, I was overwhelmed by the sheer amount cars that had come out. Hood scoops as far as the eye can see…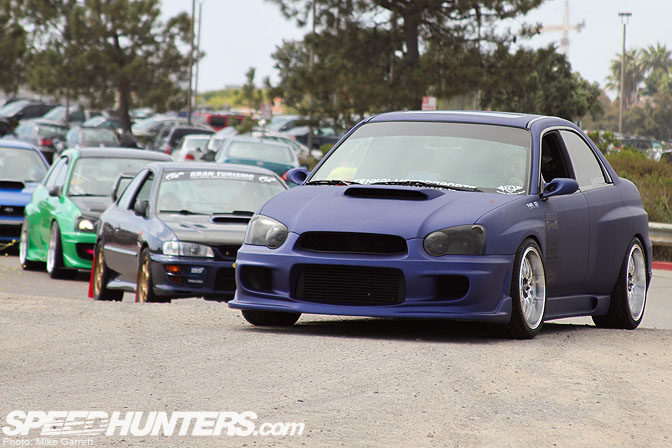 And cars were still lining up to get in. Here see a group of Imprezas that made the trip down Interstate 15 from Las Vegas.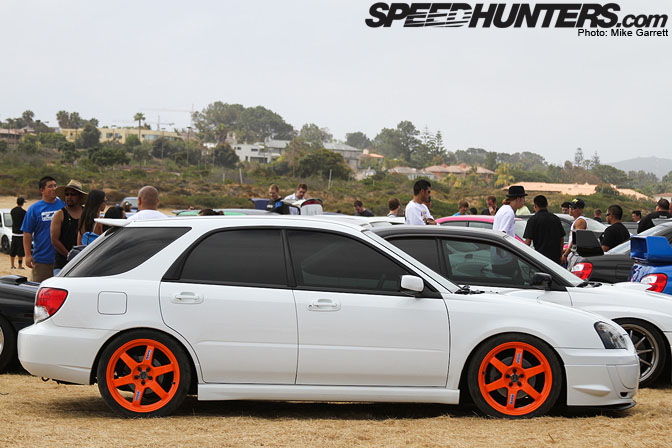 WRX Wagon plus blazing orange TE's. One of my favorites of the day.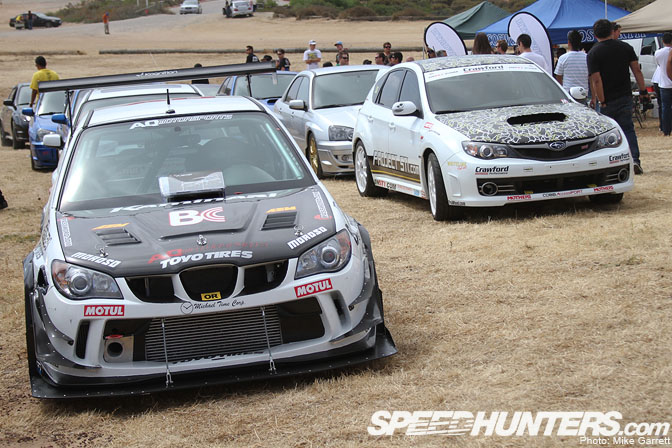 All of the big names in the Subaru community came out to show their cars and products. There's the AQ Motorsports time attack car.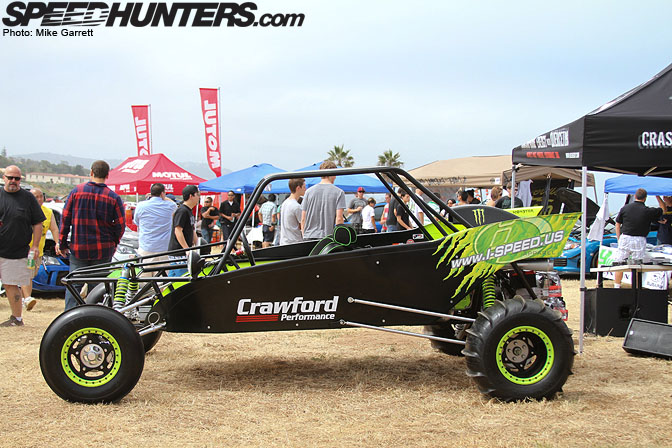 And the wicked sand monster from Crawford Performance. Subaru-powered of course.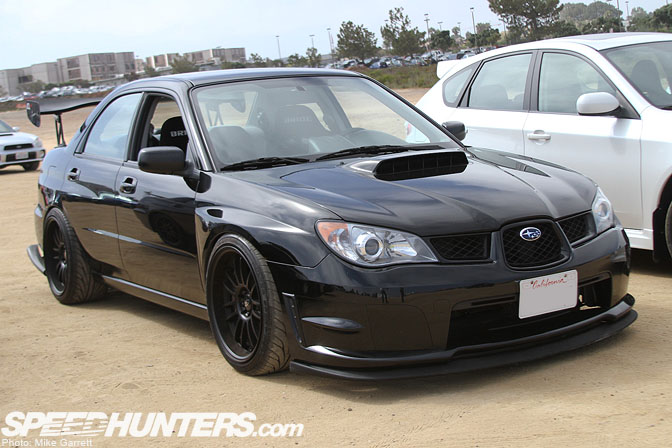 Black on black on black. The fact that it's on Rotas doesn't even bother me.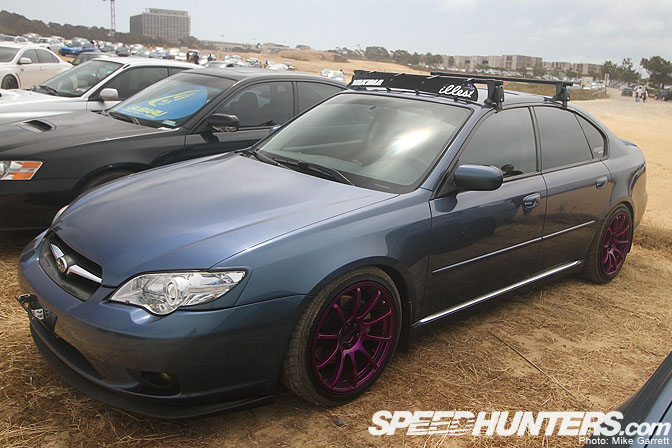 The vast majority of the cars were Imprezas of some sort, but a few Legacy owners also came out. Interesting look with the blue on purple here.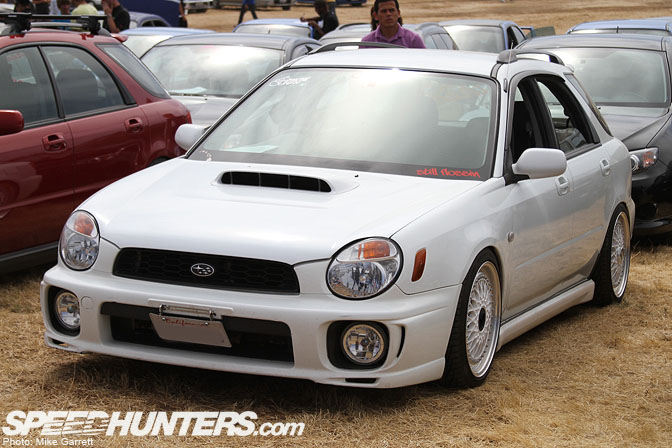 This bug-eye wagon slammed on BBS RS's has popped up at a few different events I've been to. Very clean.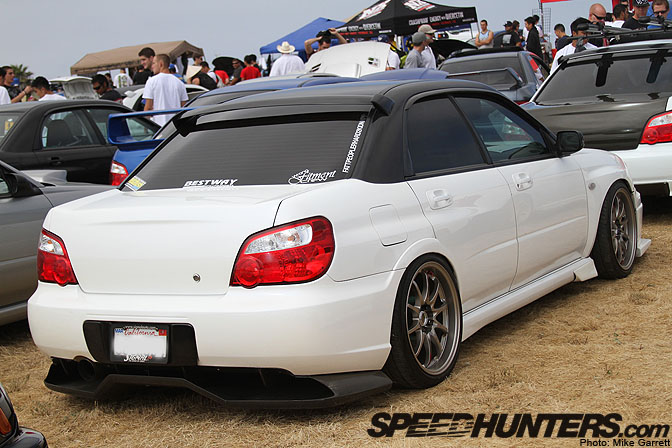 This Impreza looks awesome, but it must have taken some skill navigating this thing up the dirt hill to where the show was.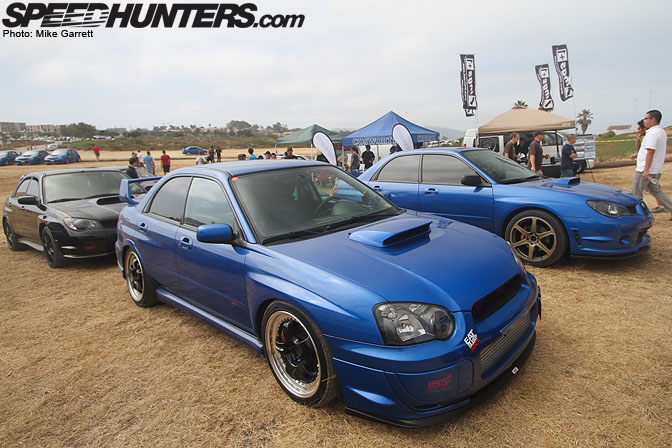 World Rally Blue buddies. The overall atmosphere of the event was very laid back, with people simply hanging out and talking cars. The best type of gathering in my opinion.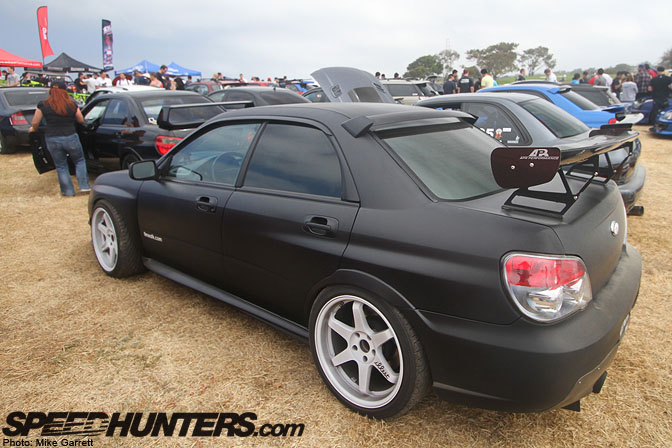 Something about the bulging lines of the STI make it look great in flat black.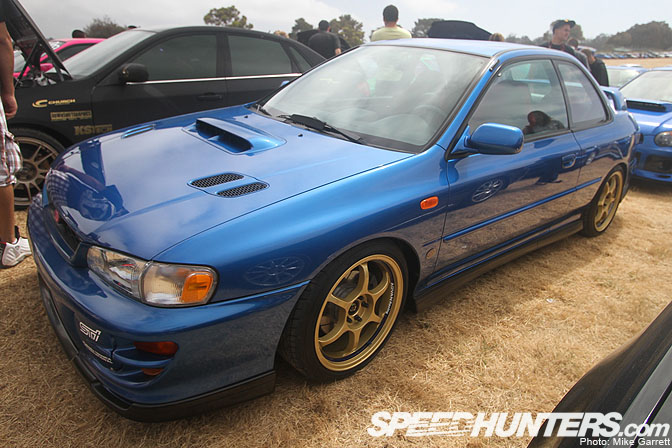 Can't forget about the GC8. The two-door version is still one of the coolest looking Subarus of all time.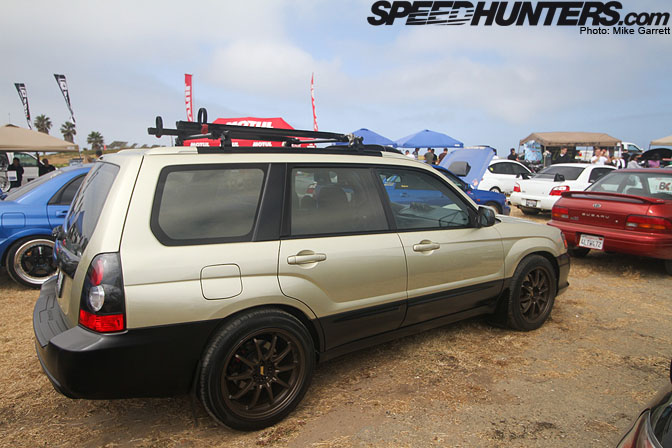 Seeing this hopped up Forrester brought back memories of muddy construction areas and the Forrester my friend borrowed from his mom back in high school…
It's a bit hard to think of captions for endless Impreza pictures. Here's another black one one Gramlights.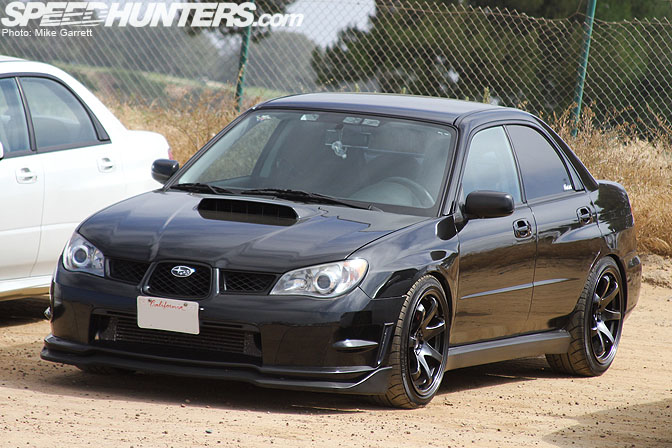 And another on some unidentified concave wheels.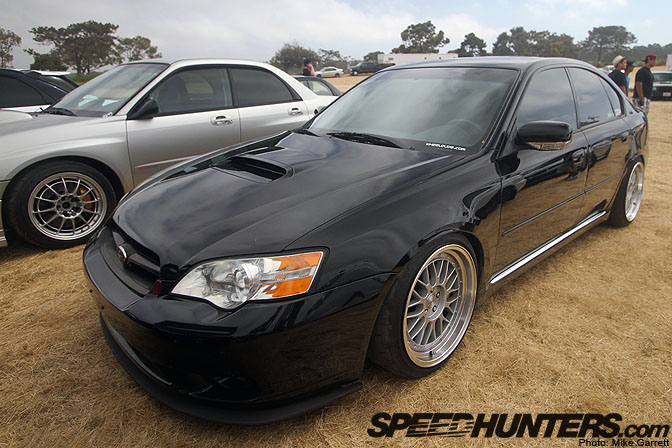 Low and flush Legacy sedan – one of the hottest I've ever seen here in the US.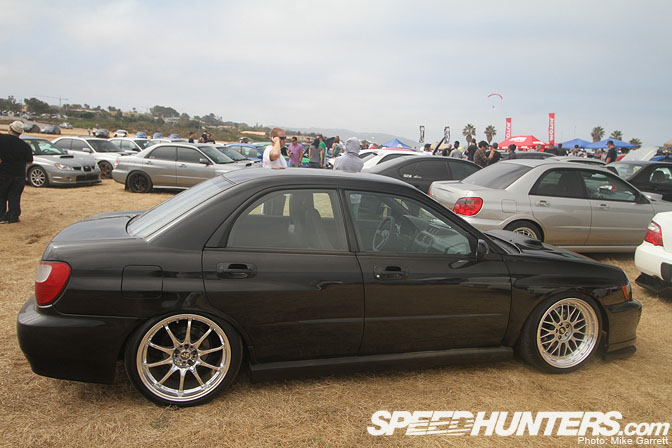 Having trouble deciding which badass set of wheels to throw on? Why not use both of them?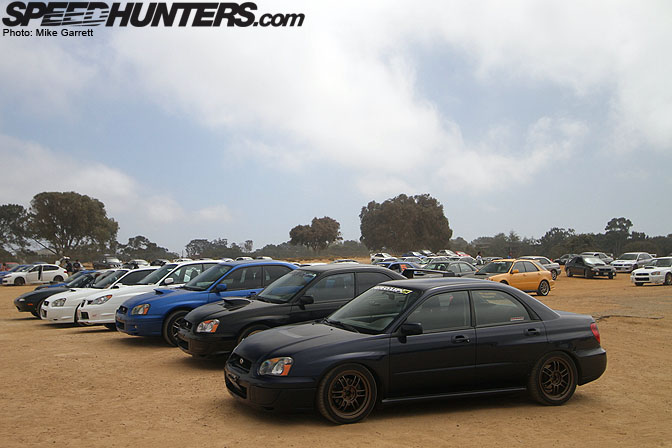 Just another slice of the hundreds of cars that came out.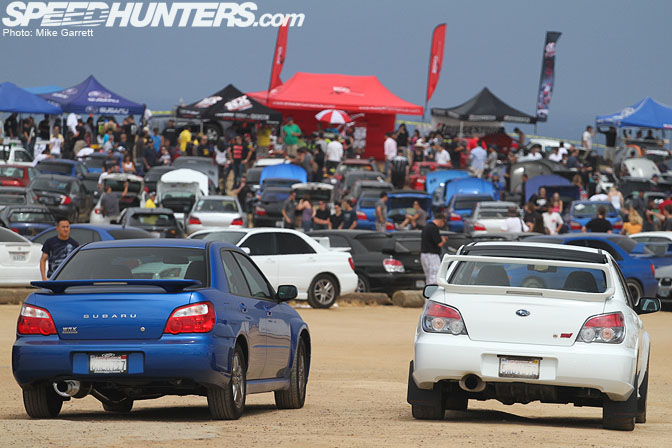 The pleasant sea breeze,  a scenic backdrop, and tons of Subarus. Not a bad
way to spend a Saturday.
-Mike Garrett