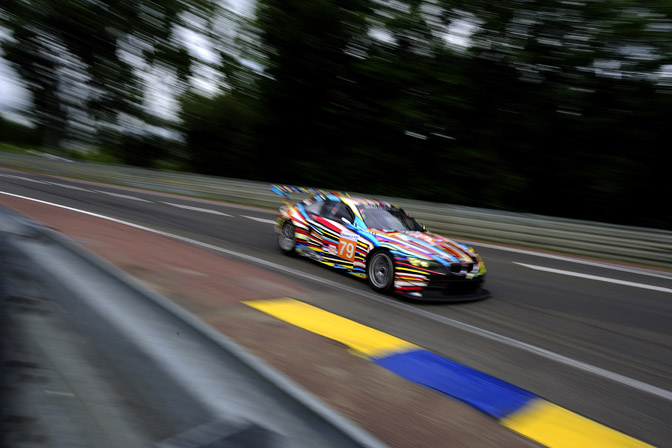 One of the most popular cars at Le Mans this year was the No.79 BMW M3 GT2 Art car, piloted by Andy Priaulx, Dirk Müller and Dirk Werner.
These images from BMW Press club were taken for BMW by Sportscar and touring car photographer, David Lister.
Regular Speedhunters will recall, back in 2008, Dave captured some stunning images form Irwindale Formula D event.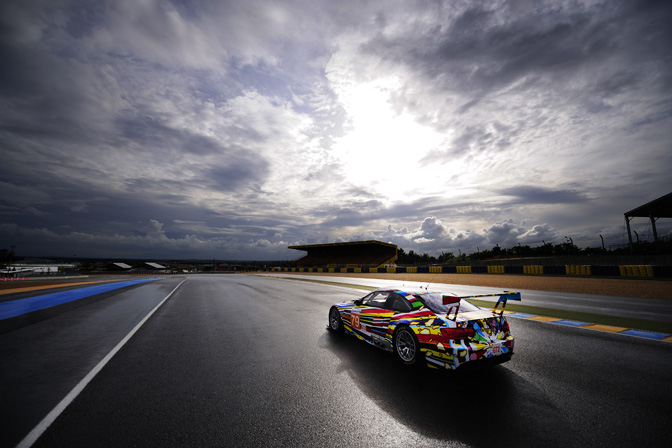 This image was taken one evening while the track was deserted. Stunning!
It was a fantastic experience working with John Brooks and Dave at Le Mans, seeing these Professionals, in action.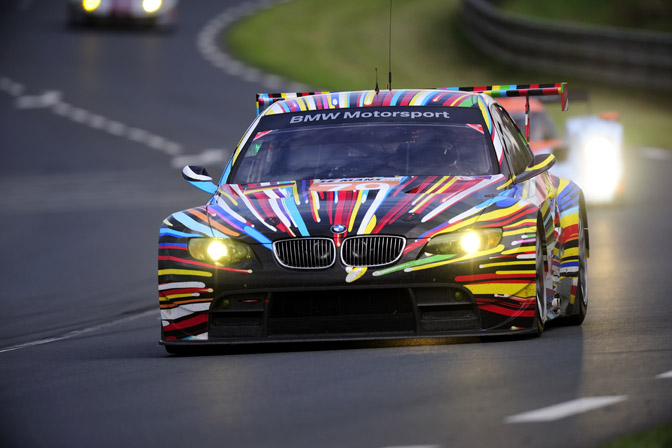 This was the 17th Art car, designed by various artists for BMW and was unveiled earlier in June by its designer, Jeff Koons, a highly respected artist.  He joins a long list of artists including Roy Lichtenstein, Andy Warhol, David Hockney, Frank Stella and Jenny Holzer. Quite an exclusive club.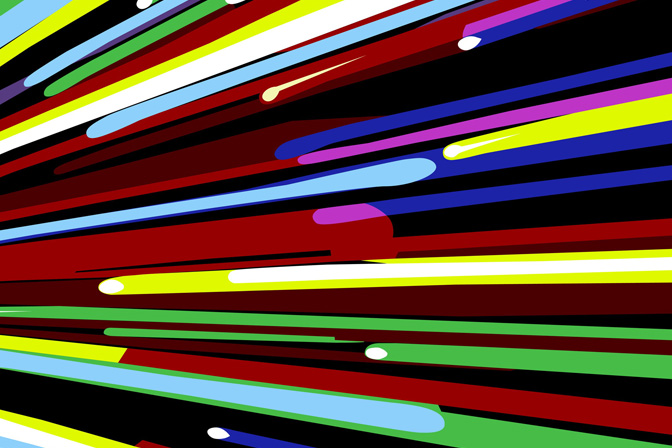 As part of the design process, Koons collected images of various race cars and elements showing speed, vibrant colour and graphics. This influenced the final design which are a series of coloured streaks, highlighted by brighter spots along the car.
When the initial concept was shown earlier in the year, on a front view of an M3, I wasn't convinced. Now,  having seen it in three dimensions and in the flesh, it is a stunning piece of design and one of my favourite Art Cars.
I am also a fan of asymmetric liveries..so this design gets an extra tick in my book!
The livery is a full body wrap and had to have its own set of spare bodywork prepared as the sister car would be in traditional BMW M. livery.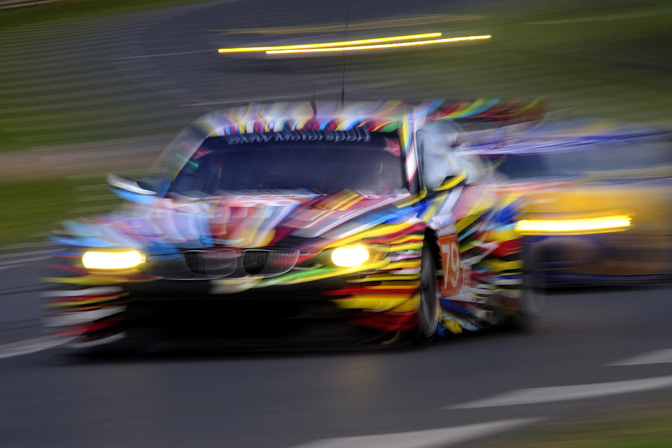 Having qualified a disappointing 11th in class, Dirk Müller took the start and was sixth in class prior to straight-lining a chicane, due to a puncture. Unfortunately, he damaged the floor and suspension. Dirk managed to cruise back slowly before extensive repairs delayed the #79.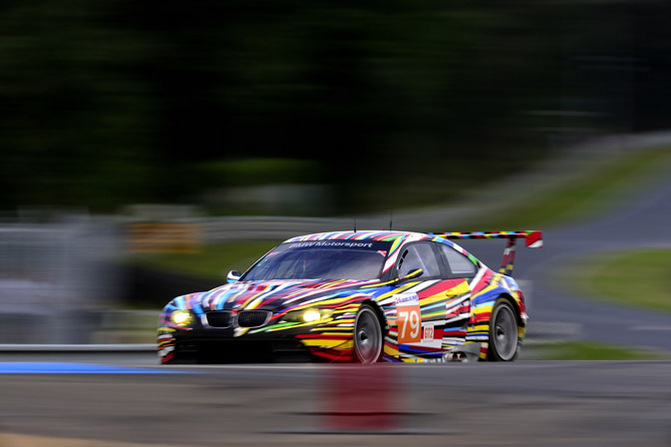 With Andy Priaulx now at the wheel, the BMW made good progress catching up for lost time before another puncture has Priaulx limping back to the pits. Unfortunately, Tom Kristensen in the Audi R15 comes up to lap the slow BMW just as Andy moves to the left….. Contact and TK is in the gravel!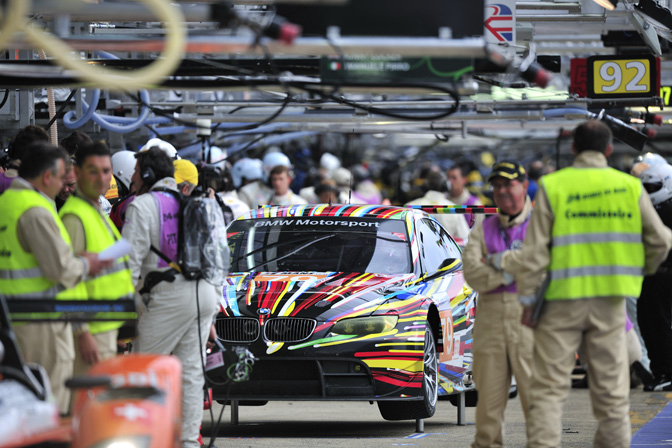 Kristensen gets going again while an apologetic Priaulx makes it back to the pits. It doesn't get any better as the car later retires with a fuel related problem out at Indianapolis.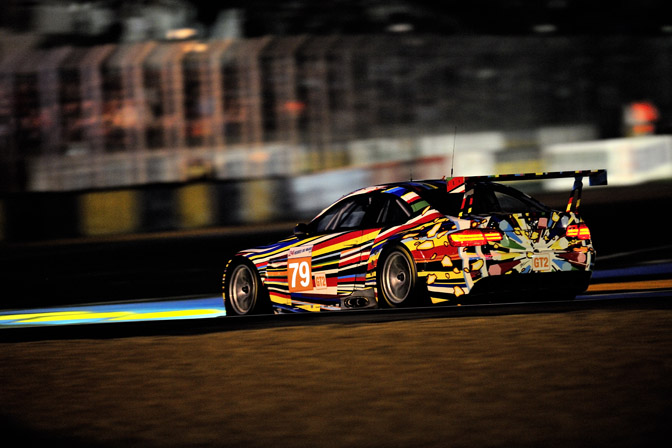 It was a shame such a popular fan favourite didn't make it, but it was always great to witness day, or night, qualifying or race. One of my favourite Art-Cars or any brand.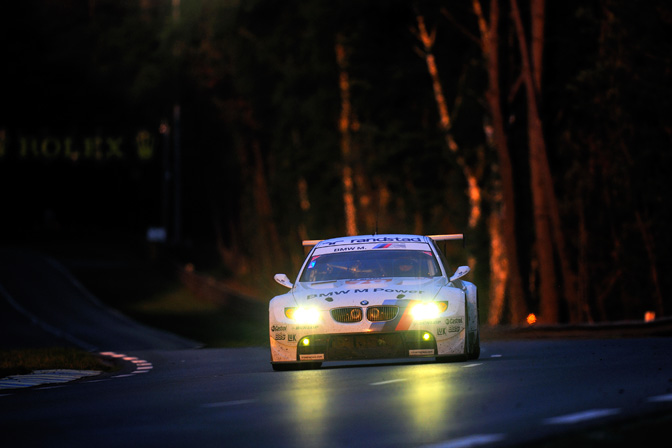 The sister car has a more successful race. The #78 looked like it was on for a podium during the night until a lengthy spell in the pits pushed them down the order. They eventually finished 6th in class.
The BMW M3 Art car will make its debut at the BMW Museum in Munich later this year.
-Andy Blackmore
Images: BMW AG
Speedhunters Le Mans 2010 coverage