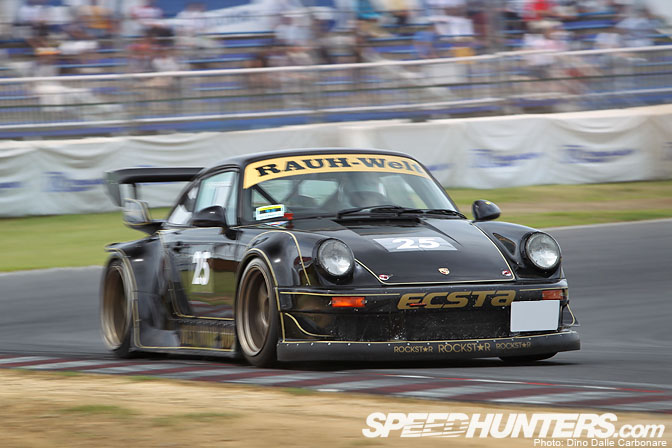 The Idlers Games might well be one of the coolest events I've ever checked out at Tsukuba. This is where style and utter aggressiveness takes precedence over outright power and lap times. The collection of cars that gathered yesterday would be enough to make any car enthusiast drool, from a paddock full of Porsches…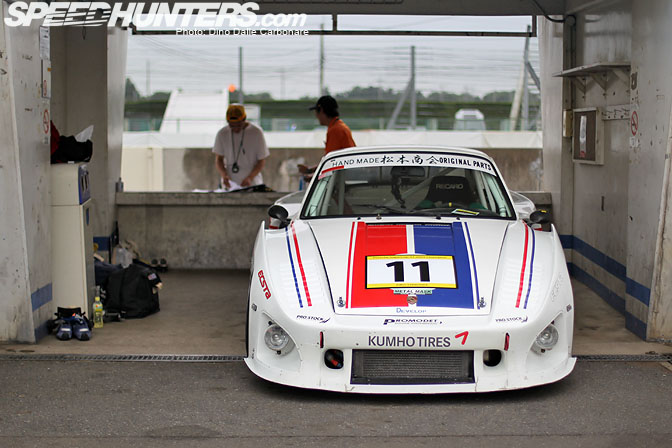 …including some very unique ones…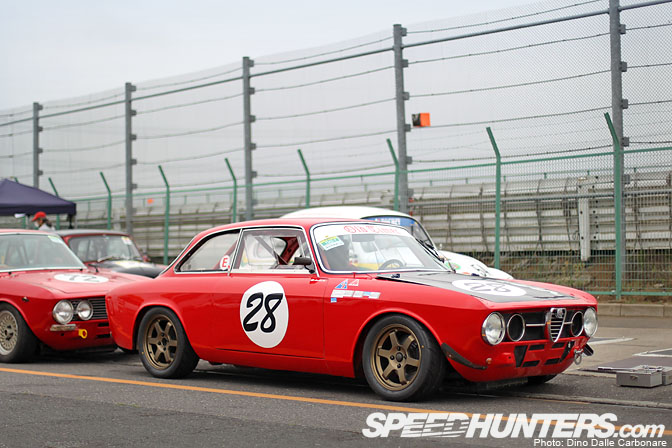 …to more vintage machinery from Italy and Japan.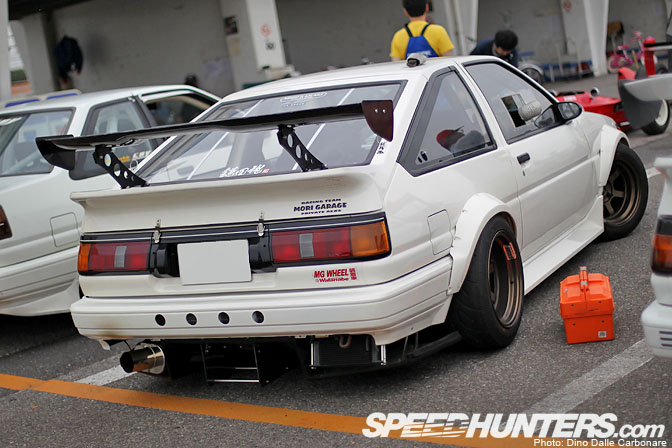 The AE86 class is what grabbed my attention at fist after spotting three cars running the new Vintage version of the Volk Racing TE37 as fitted to this Mori Garage tuned Trueno.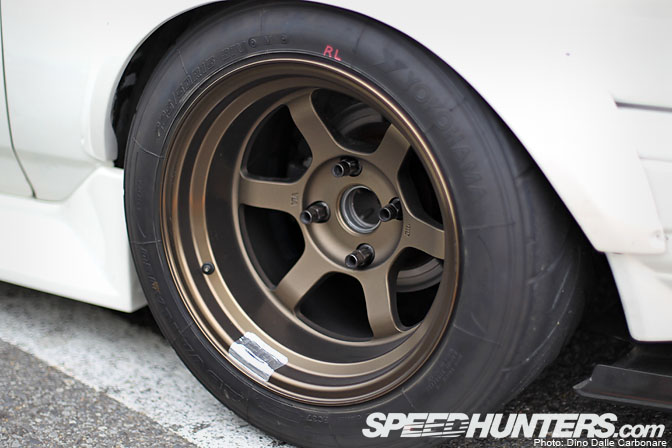 It's all about the lip! Perfection!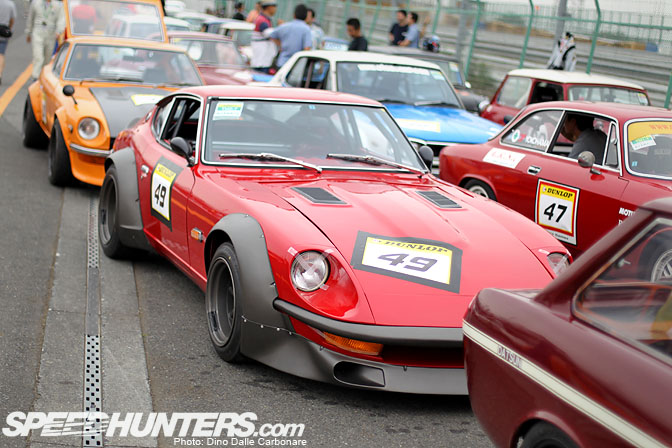 These two S30s were stealing a lot of looks in the historic class, especially the left hand drive red one. I'll be doing a spotlight on this car, as it really deserves it.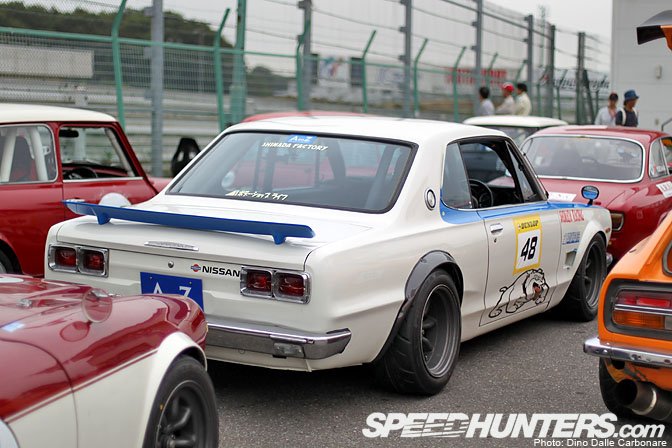 And what would an event like this be without at least one Hakosuka! This car was powered by an L28 stroked to 3.1 liters.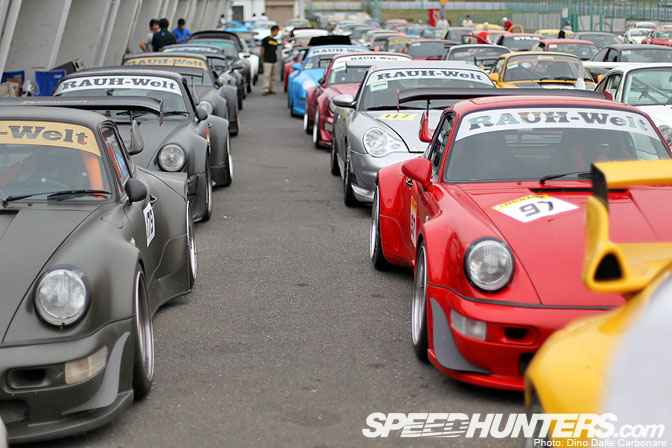 But ultimately it was the swarm of Rauh-Welt Porsches that stole my attention. The line up was simply amazing, from 964s to 996s, naturally aspirated to turbocharged.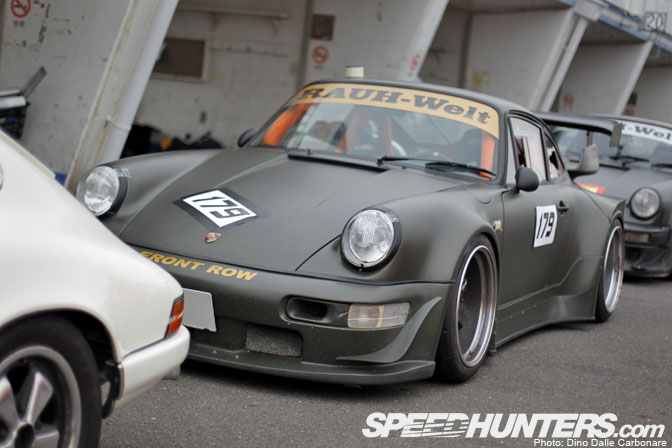 This military matte green 930 was one I just couldn't keep my eyes off.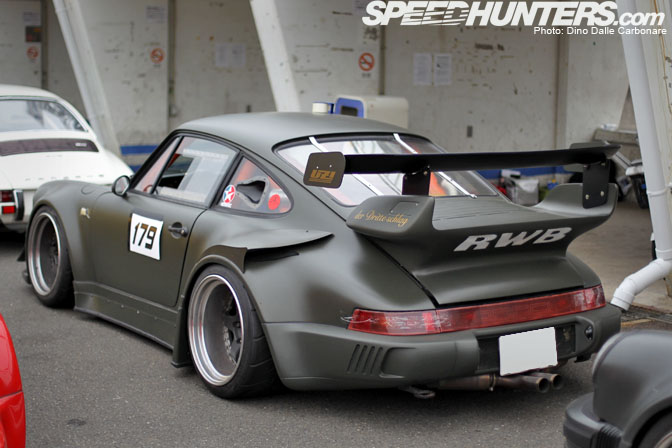 It sported a similar set of rear fender spoilers as the ones used on Nakai's own car…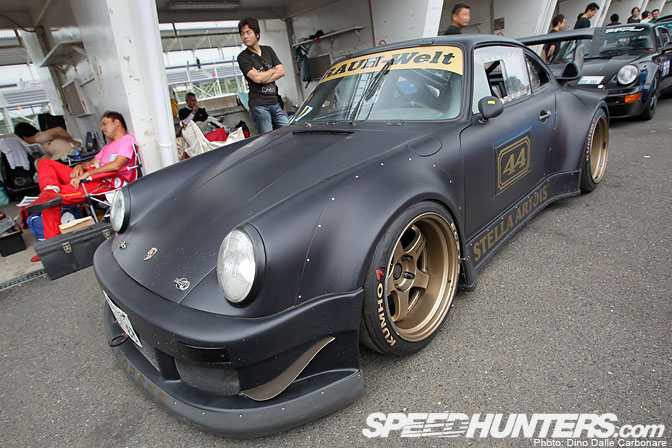 …which was looking as stunning as ever. The RWB-special Aragosta suspension is set so low the car literally rides on the ground and the massive SSRs fill those flared wheel arches as the Gods of stance dictate!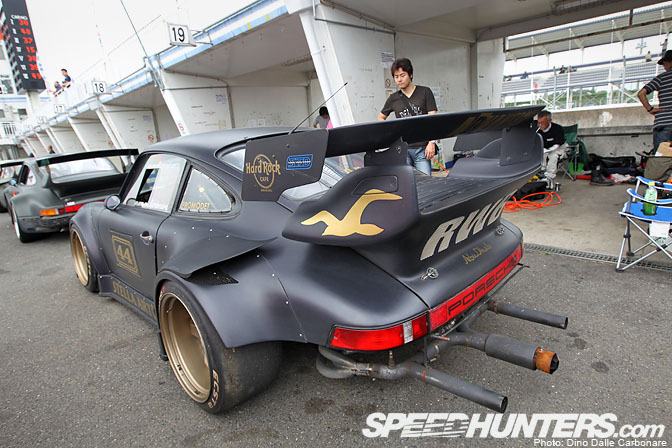 Since the last time I saw it the Stella Artois 930 has gained slightly modified spoiler but it's the lack of rear bumper that created the biggest visual impact. This allows Nakai-san to run an even wilder exhaust system. Pretty crazy stuff!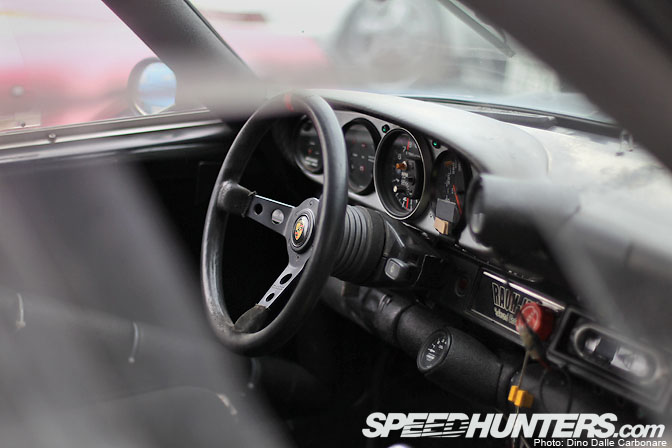 This is where Nakai-san has his fun.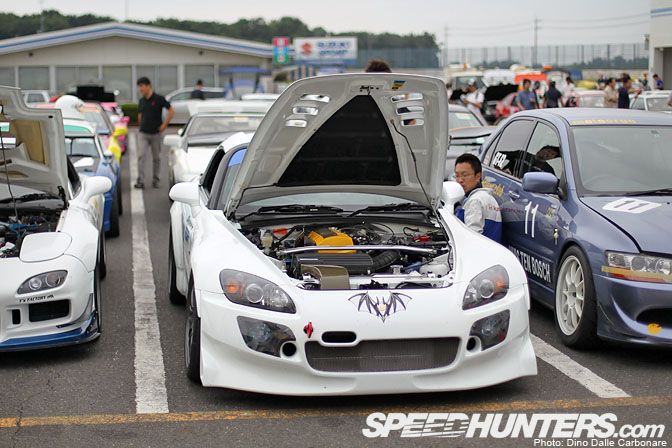 Participants to the Idlers Games are welcome to race pretty much any car, which really does make for an interesting selection. I spotted this Spoon tuned S2000 running the full Super Taikyu body kit, including the hard top.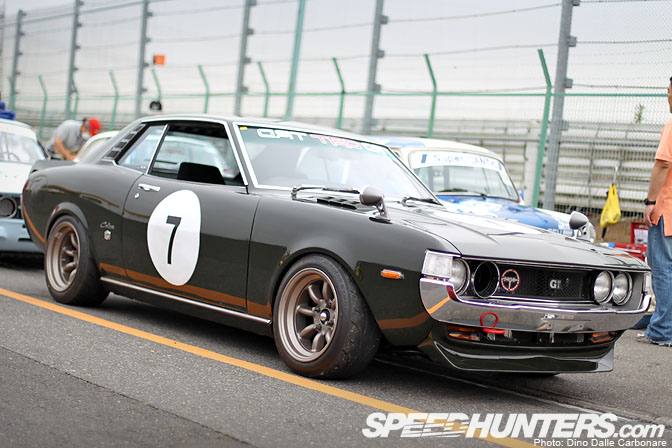 From one vintage Toyota in the form of a 1975 Celica GT…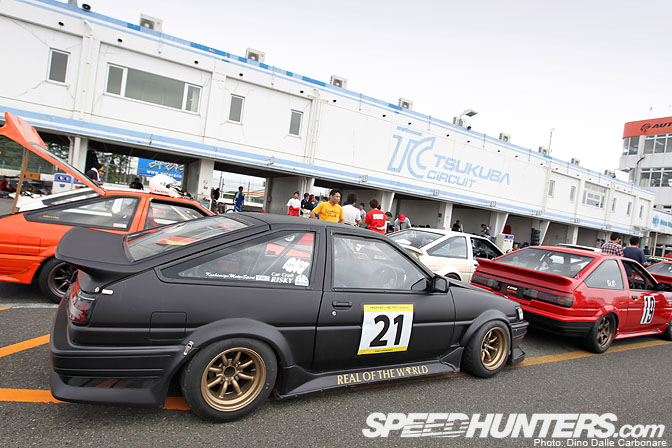 …to another. This is of course Nojima's Rauh-Welt "Real of the World" AE86, a car that has become just as notorious as the Porsches the company creates.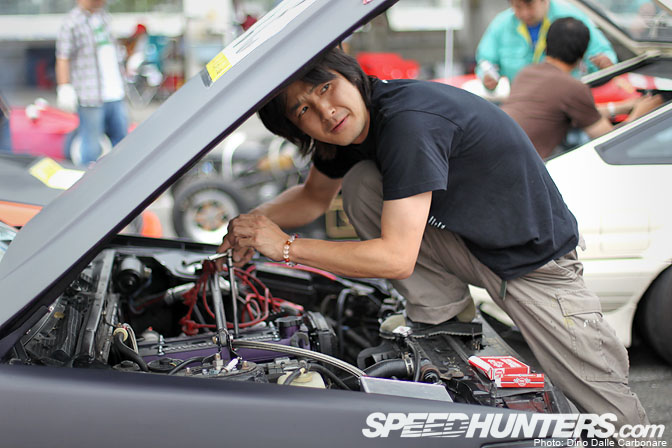 Nojima is Nakai-san's trusted painter, the man that comes up with all the crazy matte colors that adorn their customer's cars. He was looking very happy yesterday…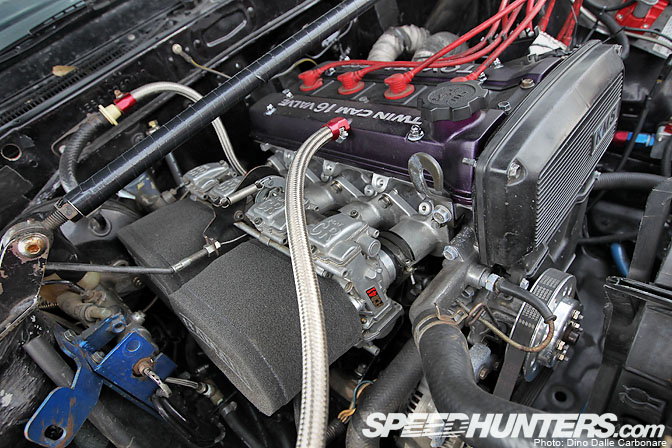 …as his tired old engine was recently replaced with a rebuilt unit now cranking out almost 200 HP! The slide-type Keihin FCR carbs are still there for unparalleled response…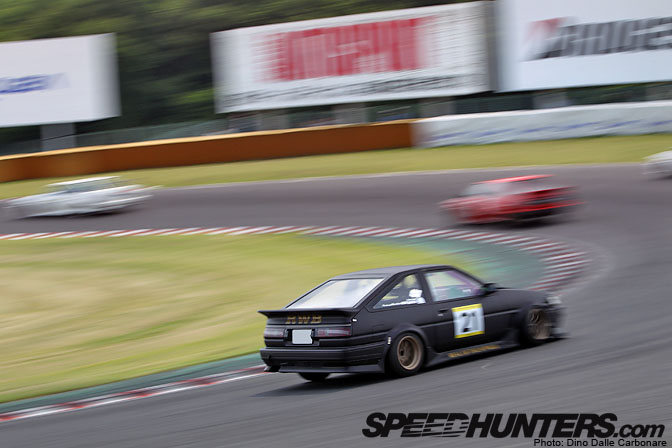 …allowing him to get the best out of his Levin out on track.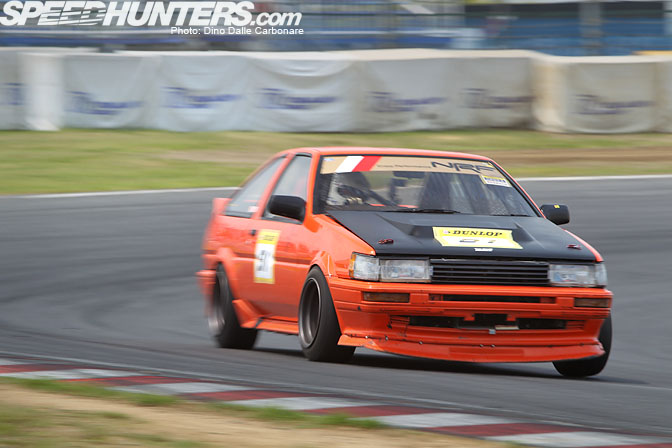 It's not often you get to see grip-oriented hachirokus. It's always surprising to see just how quick these cars turn in into the hairpin corner at Tsukuba! I did spot Nojima-san sneaking off a couple of drifts too!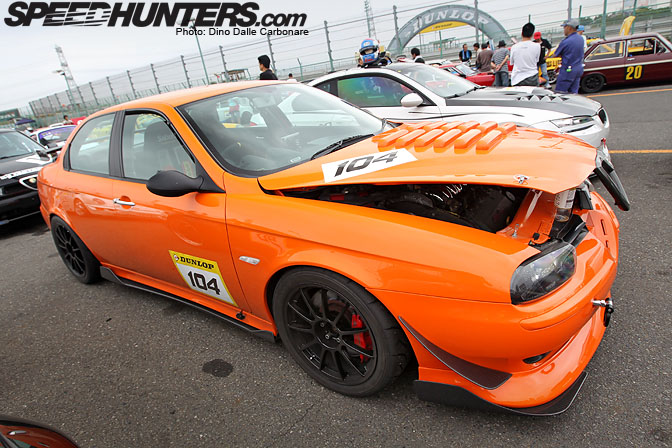 Alfa Romeos are very sought after cars in Japan with a small part of the tuning world dedicated to them. This 156 2.5L V6 was one of the wildest on the paddock.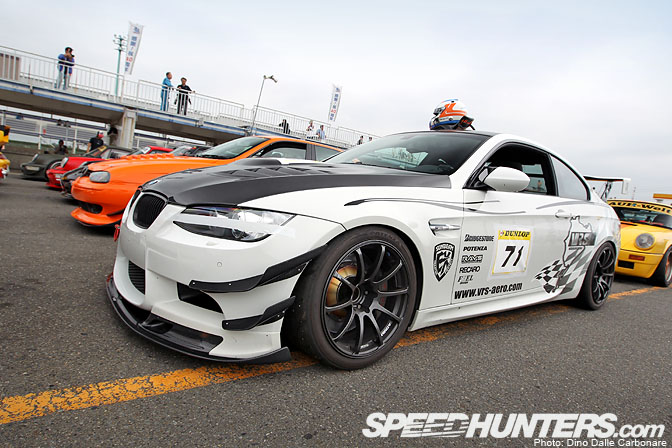 I spotted a car I know very well as it's built about 10 minutes away from my place at Sunbeam in Tokyo. They collaborate with Varis, which is why this BMW M3 was at the Tokyo Auto Salon earlier this year showing off all its carbon body parts.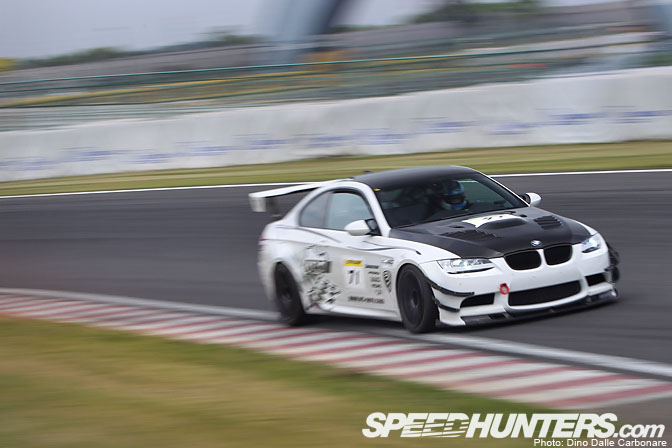 It runs custom dampers and Endless monobloc brakes front and rear. This thing sounded amazing out on track!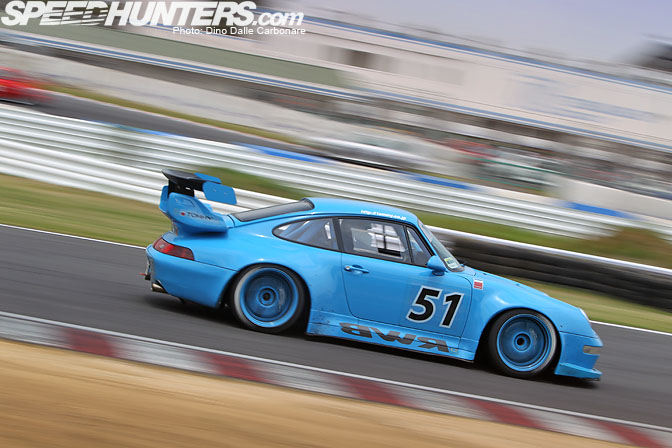 I was following this 993 and the Natty Dread on the way to Tsukuba in the morning. They were driving at the same pace on road as they were on the track!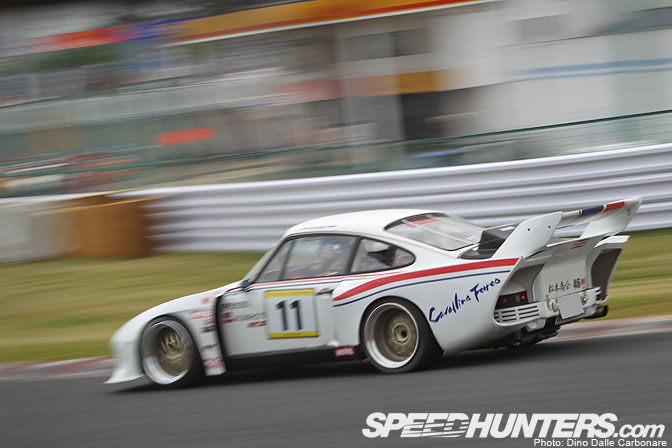 This 935 turbo replica race car was competing in the Super-1 class and was the wildest car at the event by far!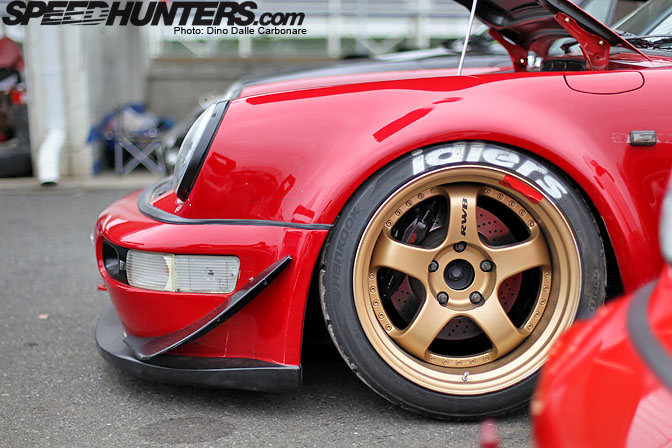 I really like how a lot of drivers stencil the Idlers logo onto the sides of their tires!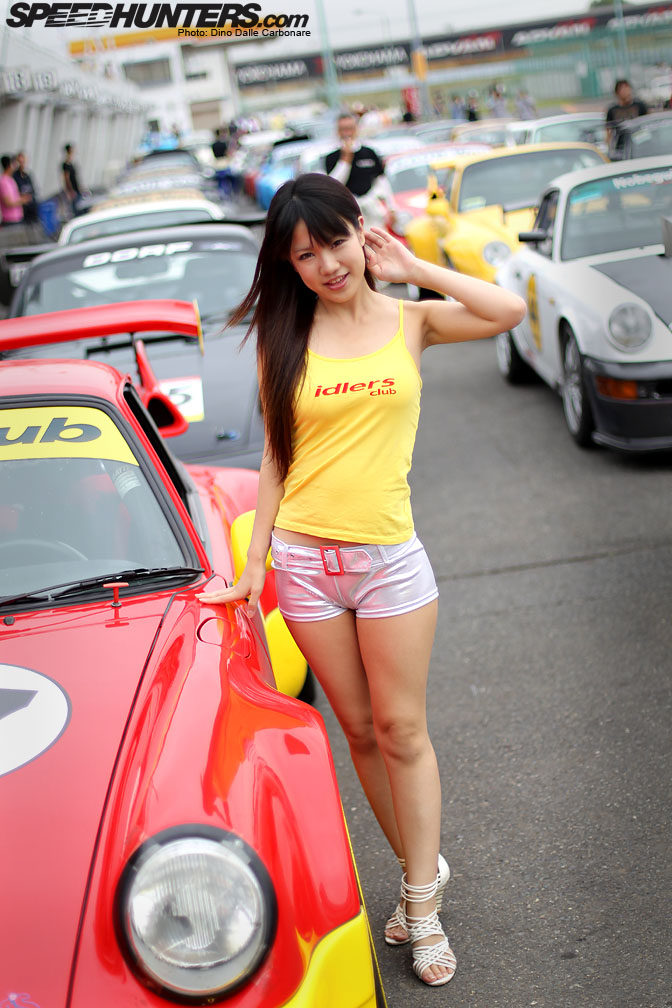 The event is so well organized they even have their own race queens!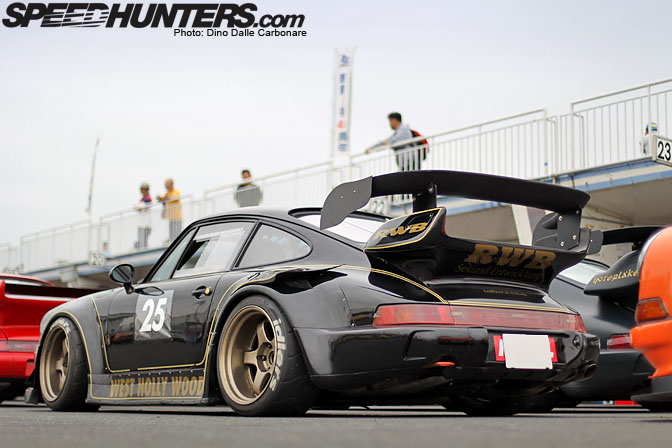 How about a glossy RWB for a change! The "West Holly Wood" 964 running the same bronze SSRs as Nakai's 930…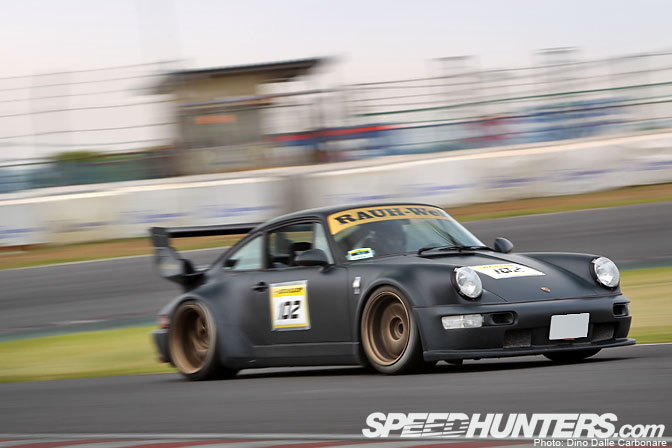 …as was Takada-san on his 964.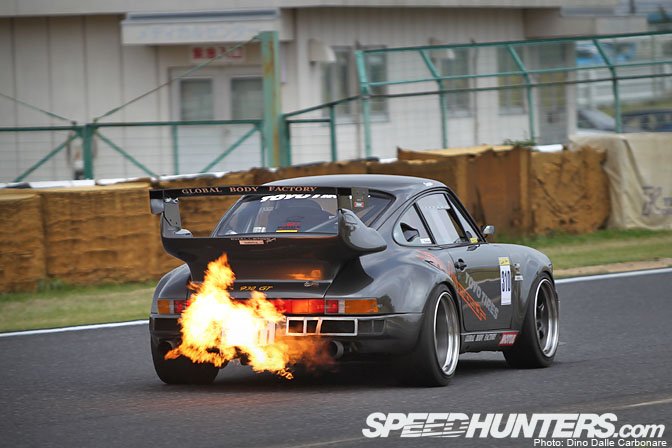 Now that is what I call a backfire! Toasty!!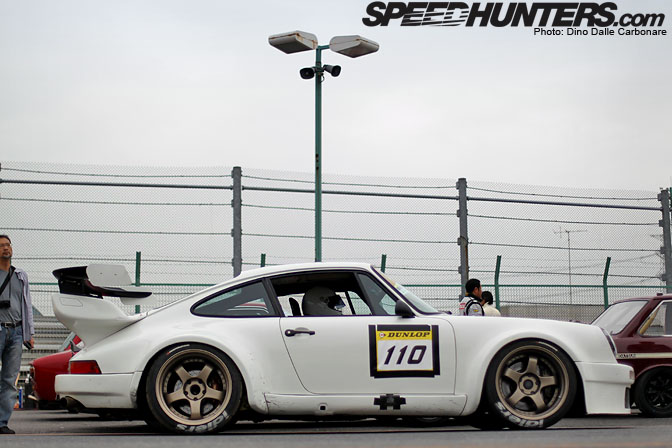 White works too!!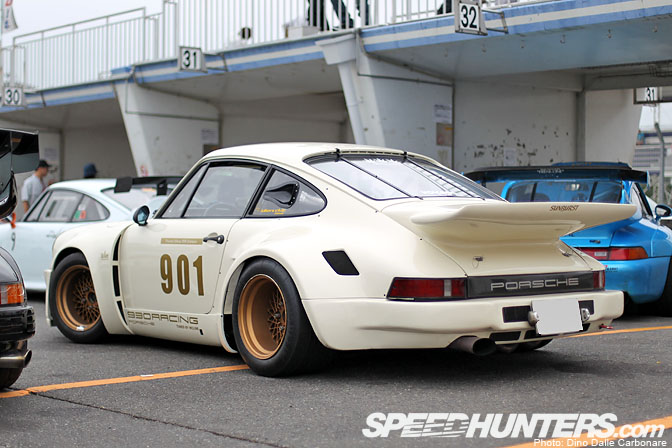 Of the non-RWB cars this Sunburst 930 was simply stunning, sporting a very vintage combination of cream white…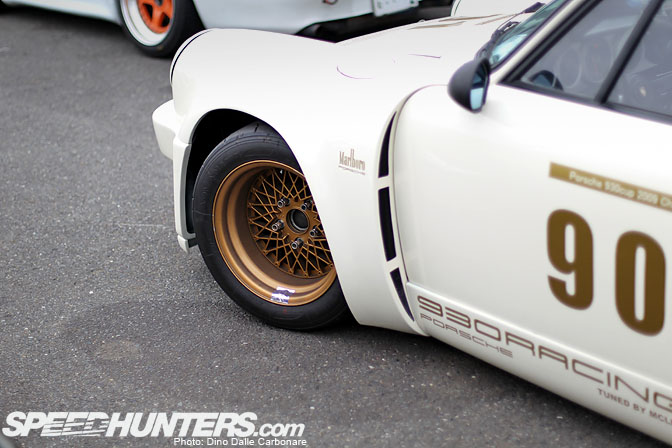 …and dark bronze mesh wheels and graphics. There is a lot more coming in the second part of the coverage from the Idlers Games at Tsukuba. Back soon with more track-going goodness!
-Dino Dalle Carbonare