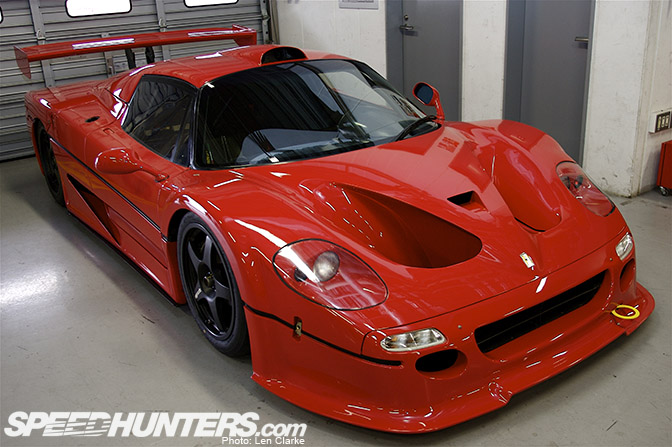 This is my final post on the Ferrari Festival – and about time, you might be saying. Well, I simply had to include a selection of the things I saw inside the pit garages – from the future, and a few glimpses on the past…
Above, although I was never a huge fan of the F50 per se, the GT version is, in my opinion, what that car should always have been,  and in this guise it looks a worthy successor to the F40.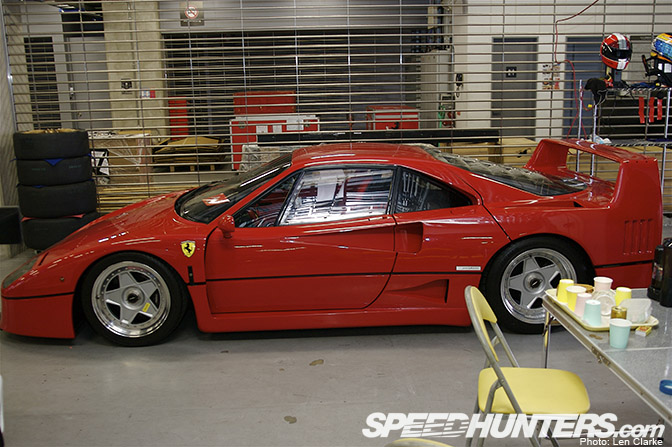 Speaking of which, this beauty was tucked away in the one of the garages, the sixth and last F40 spotted on the day…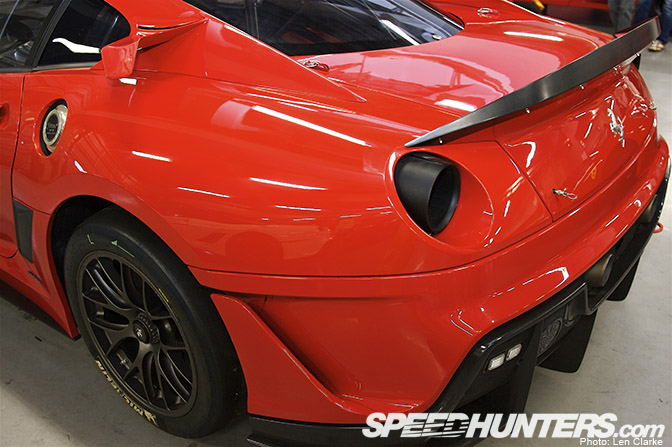 The 599XX were as much stars of the day as the FXX.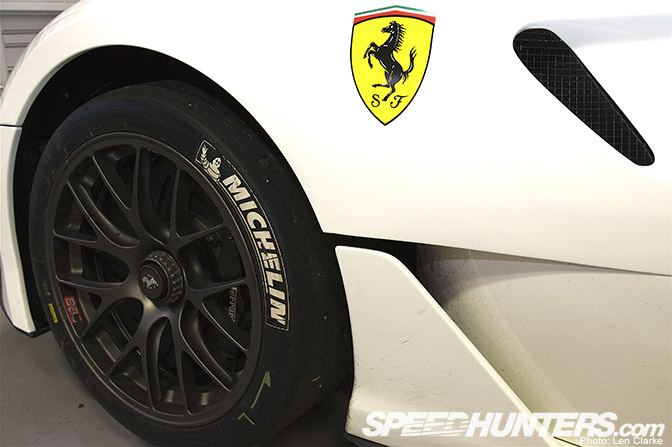 This slick looks like it's seen its share of use – nice!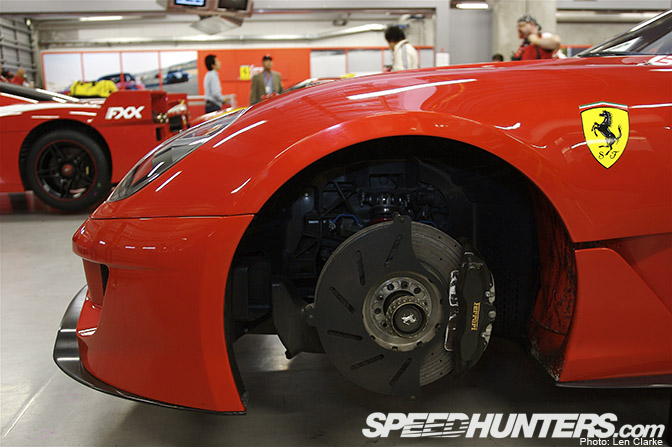 And stopping this charger are these massive brakes.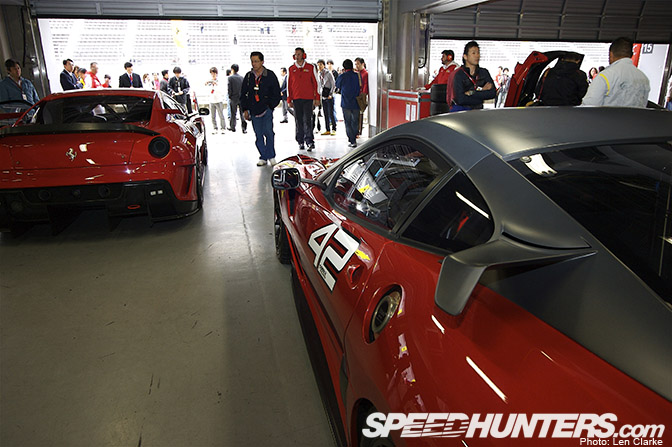 When the 599XX were started up, people came straight in to the pit garage to see what the incredible racket was all about.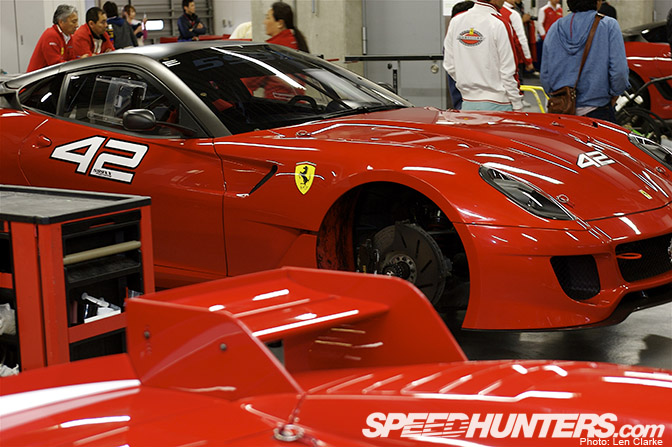 The car looks incredible from any angle.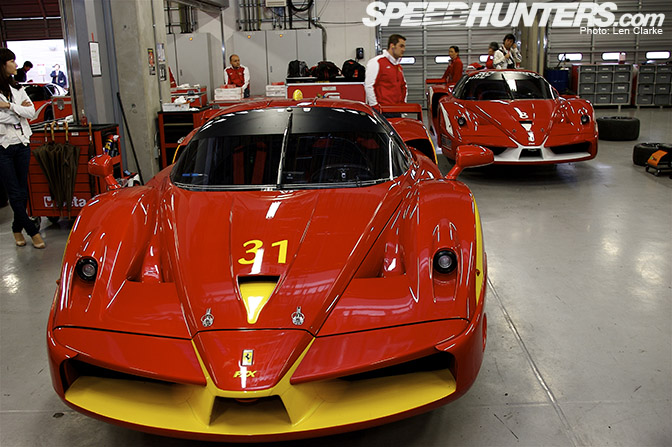 Naturally, the FXX were causing quite a stir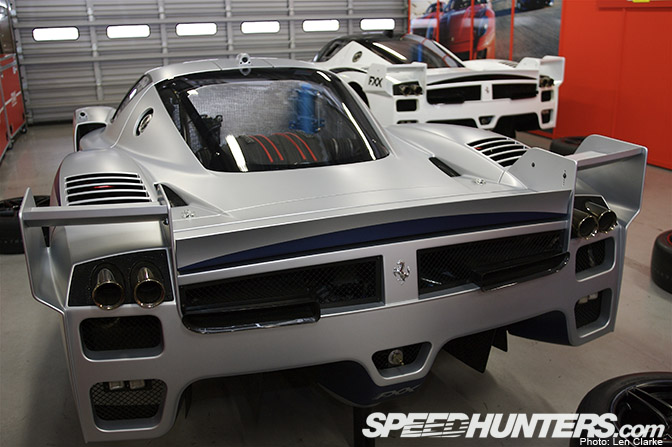 And were equally impressive from the rear.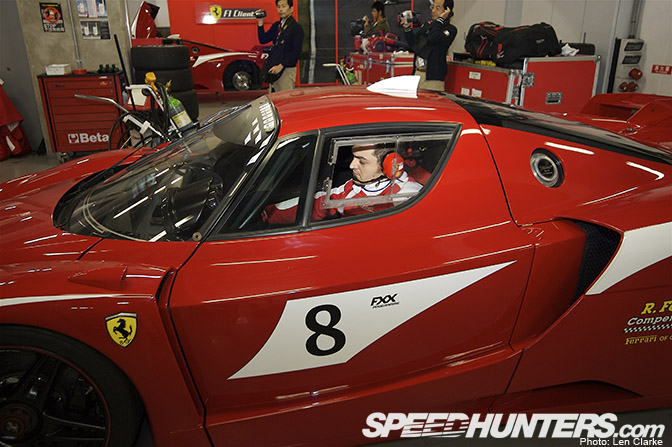 Here's my submittal for "Jobs that definitely don't suck."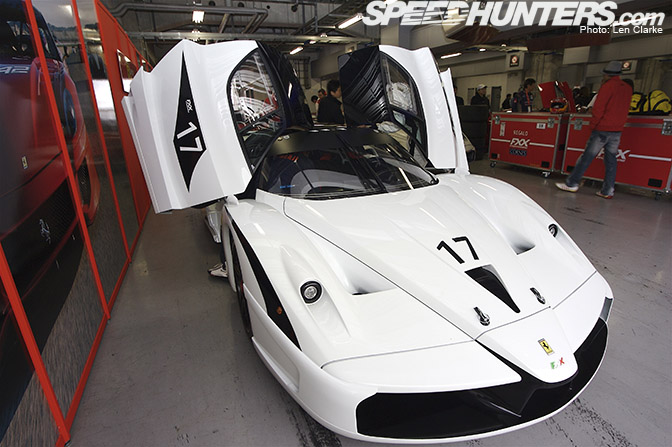 This was the sole FXX campaigned by a Japanese owner driver.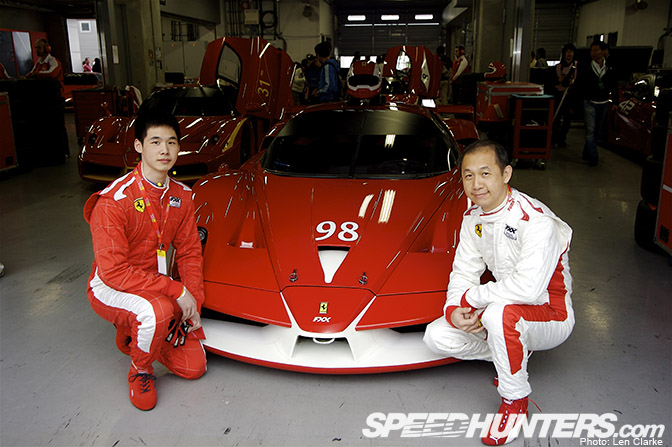 While this father/son pairing made the trip from Hong Kong.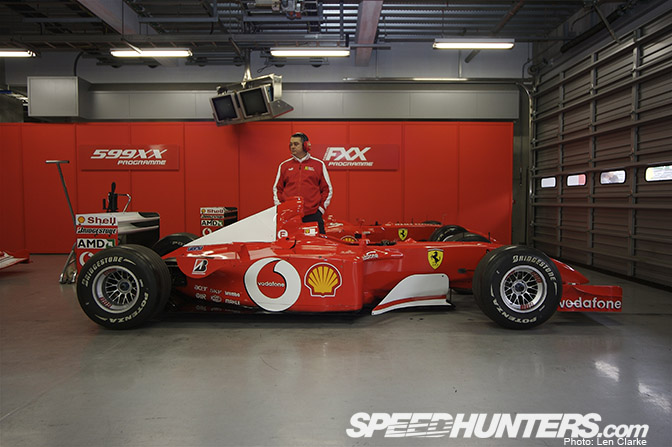 No Ferrari Festival would be complete without at least one or two Formula One cars. Here there were three, cars from the 2000 and 2002 season, as well as this F2003 (remember when Schumacher took a podium in every single round of the season?) That was in the model above. Quite a machine.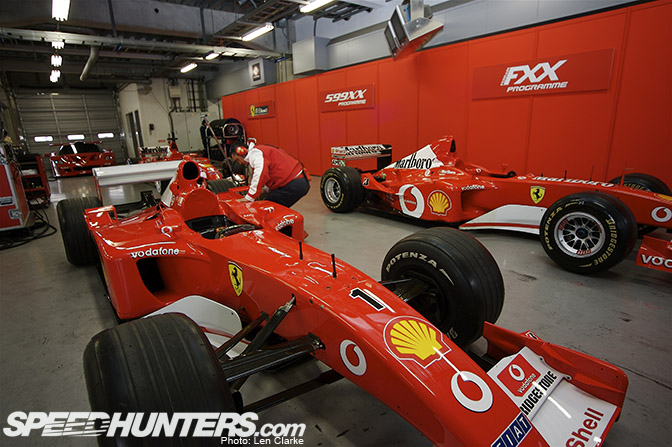 Another angle, with that glorious F50 GT in the background.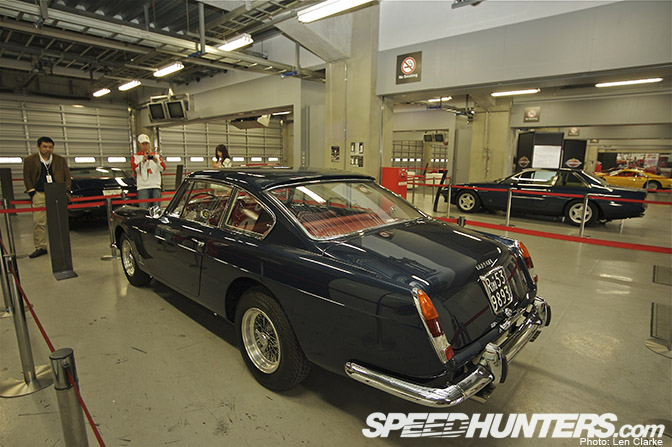 At the opposite end of the pit garages, there was a most impressive display of classic machines put on by Ferrari Classiche.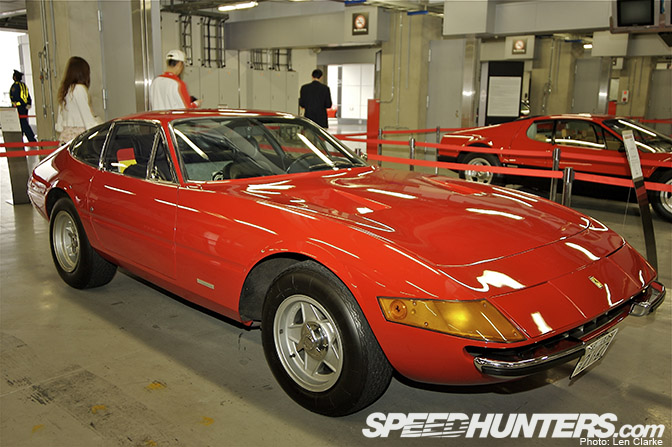 To the same extent that I'm mad about F40s, I am ecstatic about the Daytona. For a car that went on the market over 40 years ago, this is automotive heaven for me.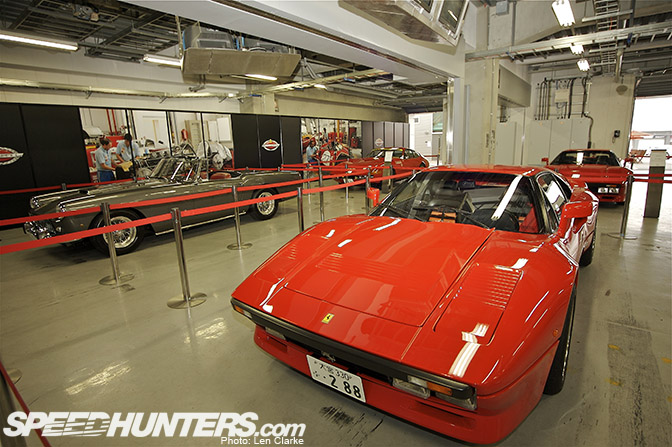 Of course, I couldn't possibly leave out this pair of 288 GTOs.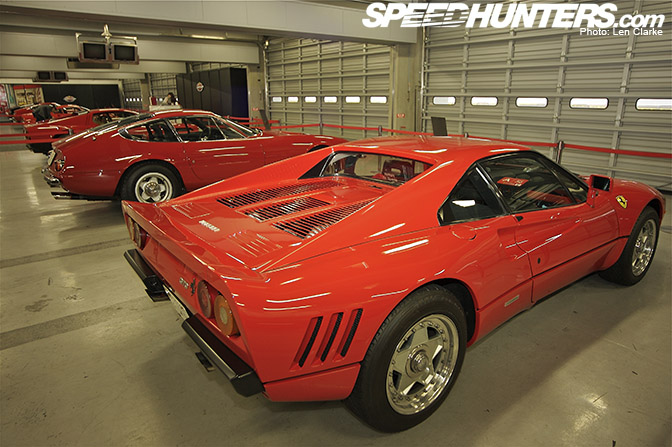 Just as convincing from the rear.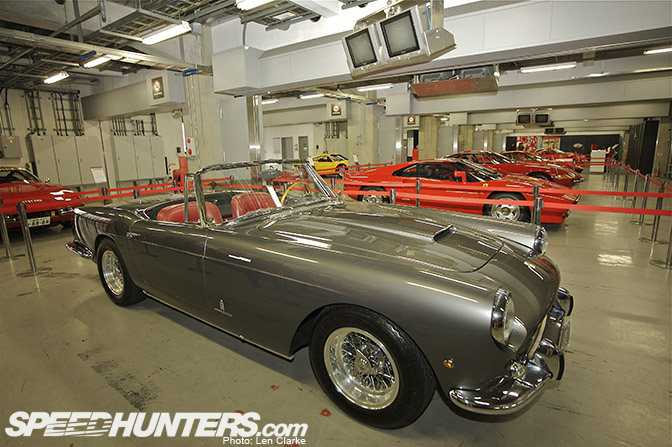 The quintessential Ferrari – proving a design this intoxicating doesn't need to be red to bear the prancing horse emblem.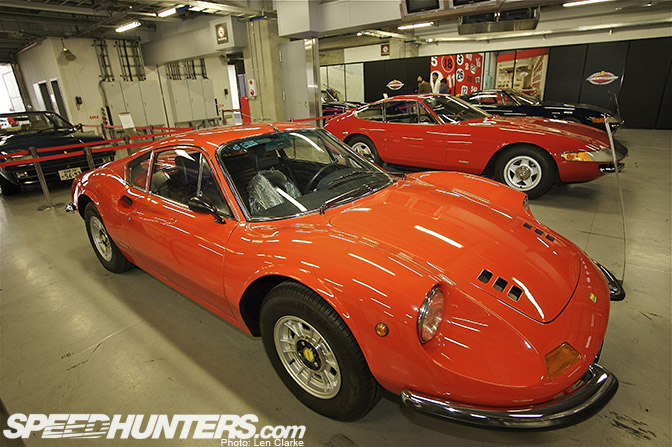 This display of 'only' a dozen or so cars kept me salivating for ages. Every single car an icon for the brand.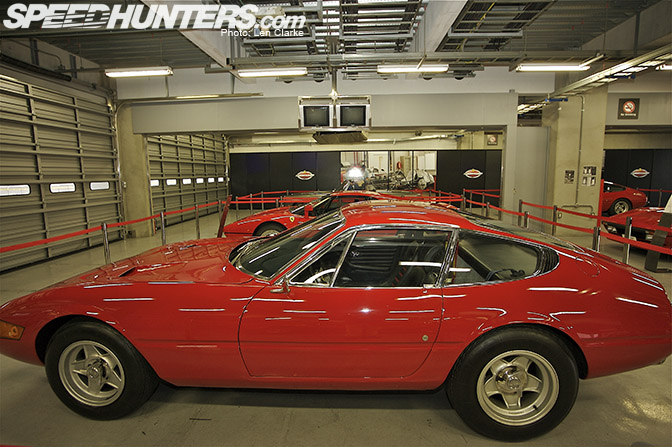 Though normally I would never chop the ends off a car, for me this time it works.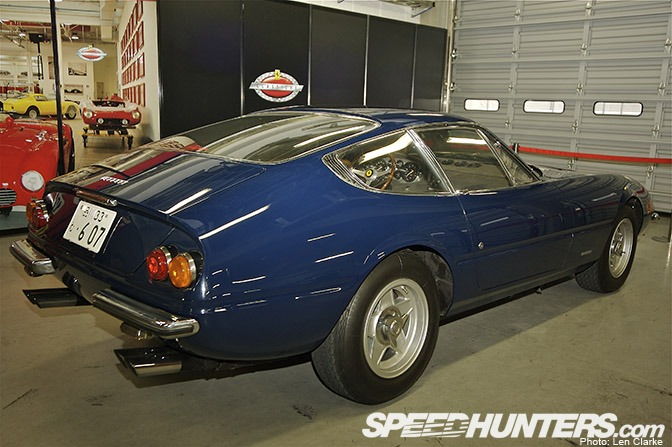 There were four 365 GTB4s in this grouping. I was delirious!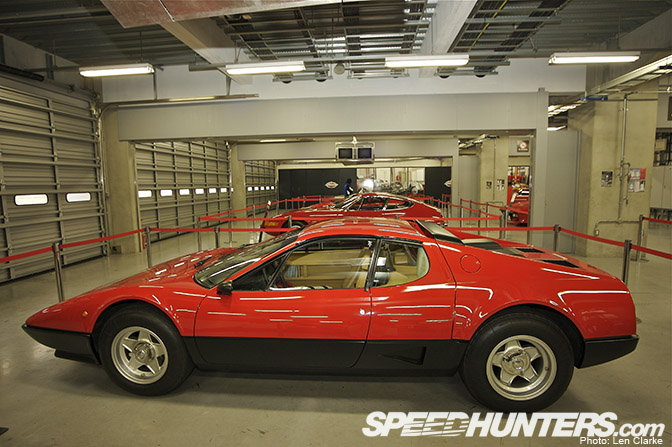 This 512 BB – with its V12 boxer engine, was another 'must' in this display.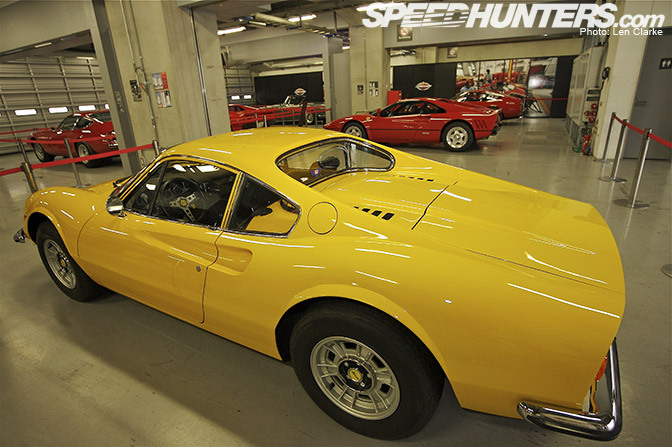 Parting shot: The model that has, in recent times, gone 'through the roof' in terms of asking price. The 246 Dino.  
That wraps up my coverage of what was an incredibly interesting event, and one where I nearly experienced 'sensory overload' a good few times. It'll be interesting to see how they top this at next year's Festival. Forza Ferrari!
 – Len Clarke