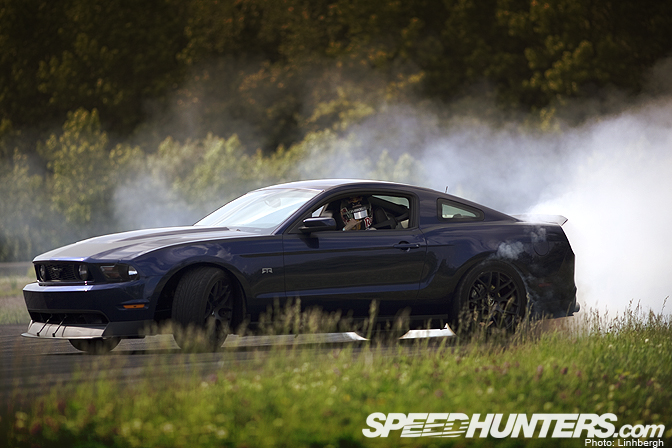 After Formula D Atlanta we hauled our rig up to Pennsylvania to RT Tuning, a performance car outfit based in Reading, PA. This is where I stored our unit until Round 3 in New Jersey to save the 6000mile drive to LA and back. Vince and Matt Petty of RT Tuning were talking about a grassroots drift event they run each year at Englishtown, New Jersey. East Coast Bash as they called it and it was happening the weekend before Formula D. This was something I really wanted to take part in!
I planned my flights back to Philadelphia to land a week early. Then only two days out from my flight, I was truly honored to be contacted by Vaughn Gittin JR. He asked me to shakedown the RTR at ECB! Wow, what an opportunity and from someone I have looked up to since I started drifting! He was then the World Drifting champ in 2007 and his aggressive full throttle style got me hooked.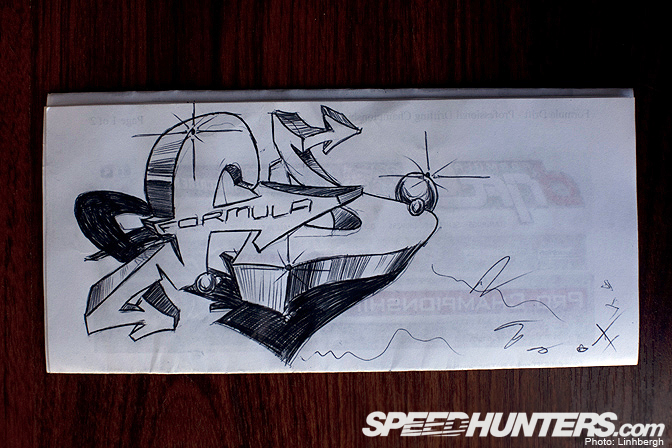 This is me trying not to be bored while waiting at airports and long flights. Linhbergh found a couple of my scribbles I had done lying around my trailer!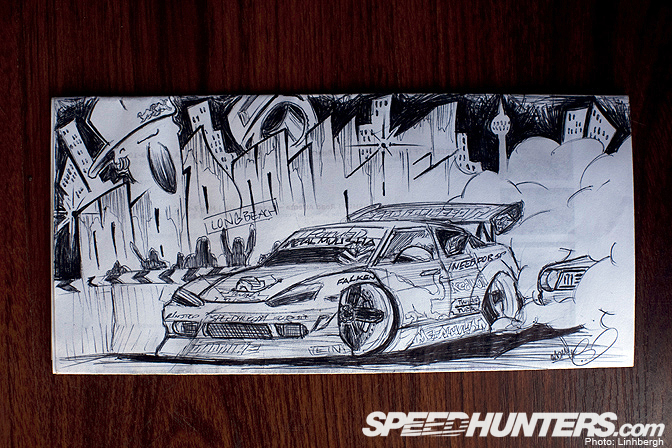 Here's a nice one from the finals. Notice JR lurking in my smoke… ha I wish!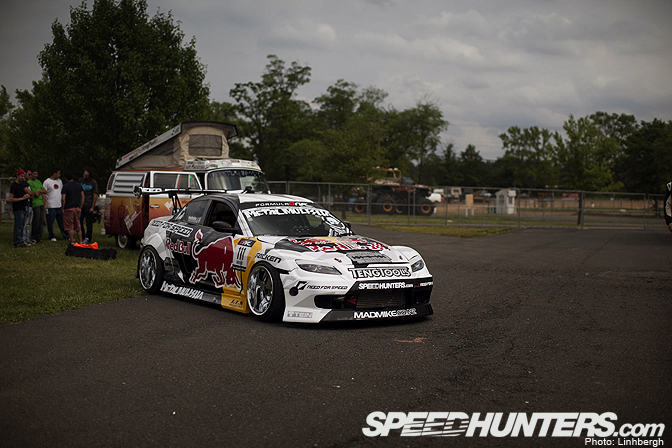 The Englishtown Raceway is a true place for entertainment. In the background, you can see the start straight to the international grade pro moto-x track. This is one of 4 different MX tracks scattered over the property. Also in the venue, you will find the huge drift course, pro drag strip, monster truck rides, a supermotard track, a lake for drag boats and wake-boarding. There was also an airstrip which we were treated to the sights of pilots practicing there aerobatic skills over the weekend! Let's not to forget to mention the original car park where all the Drift Alliance lads learnt their drifting skills. Englishtown, New Jersey is definitely some where I would consider moving my family to.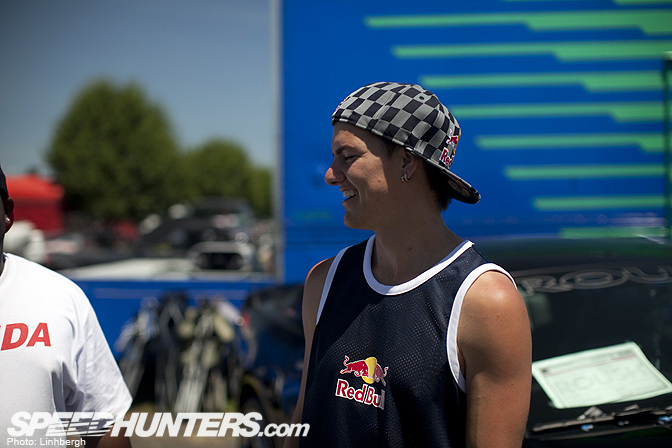 Just chilling with a few of the other dudes that showed up.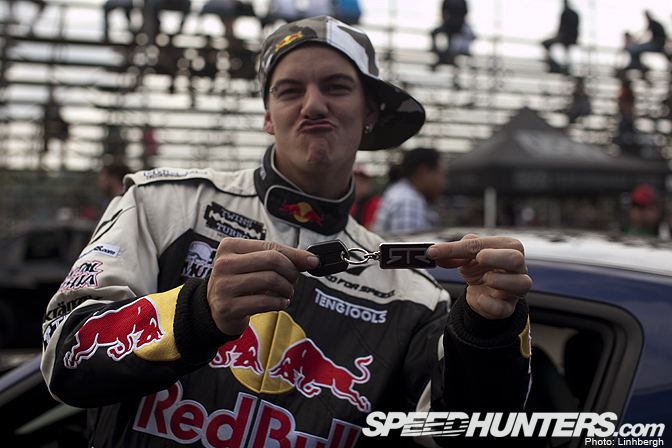 Here I am after I've been handed the keys for the 2010 RTR Ford Mustang.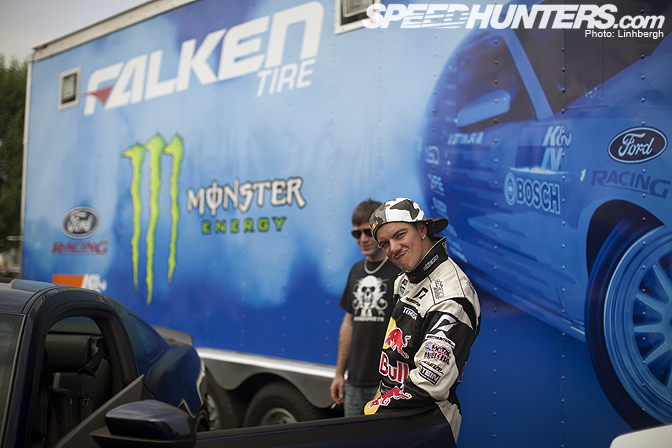 Rather stoked here about to take the RTR for a slide. With me here is Brian Wilkerson, of Drift Alliance, who is the lucky man who gets to drive the 4rotor BMI RX-8. Such sweet sounding motors those quad rotors.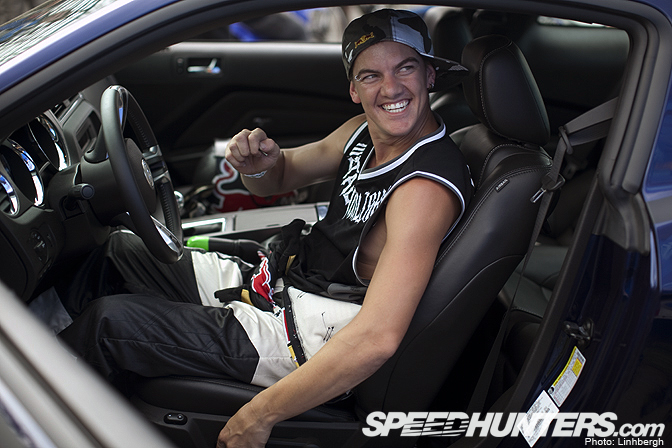 OMG electric seats! The RTR Mustang is incredibly comfortable to drive.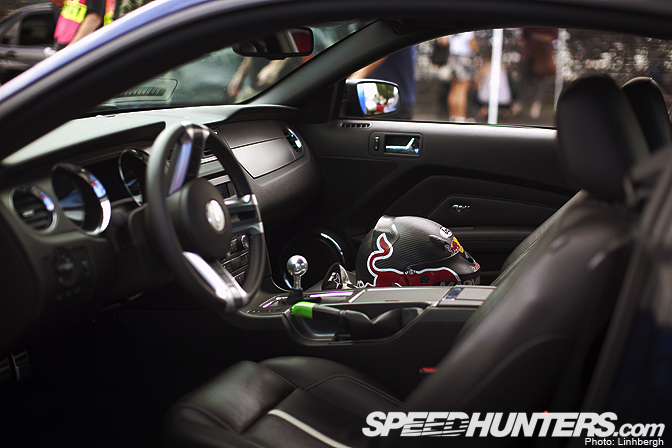 I really liked the interior styling. My New Zealand fan base will know that I'm really known for my old skool style owning over 28 rotary powered vehicles that 95% of them were Mazda RX series from the 70's. It's nice to see the 2010 Mustang still retains its vintage styling. You can see the only mod I did was tape the hand brake button in to make it easy for a quick correction or initiation!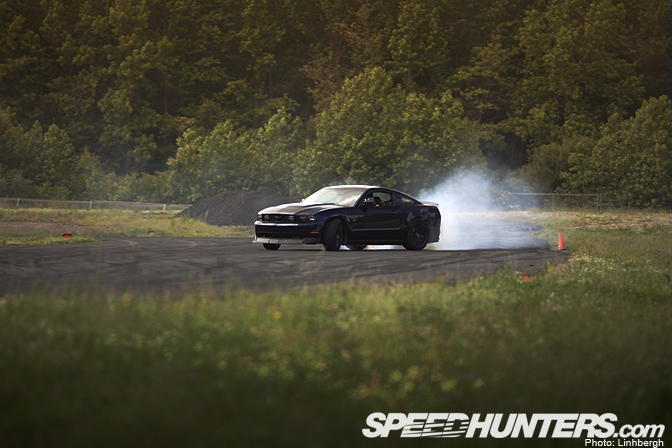 With a couple of tracks to pick from I went down to the B track where there were less drivers giving me more seat time. The hardest thing to get use to was it being LHD and to not pull the hand brake when actually wanting to change gear. Ha The car felt real stable with the RTR suspension.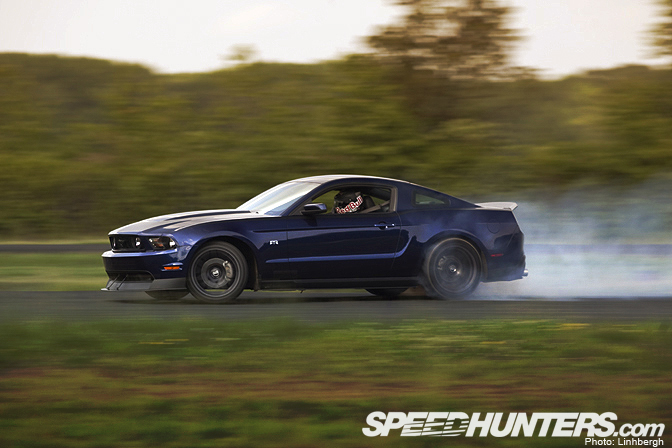 Another thing that I noticed right away was the torque from the V8. Actually able to breath the throttle way down into the low rpm range and not having to clutch kick to get the tyres frying up again made it super smooth with its broad power. The RTR is chipped so reveals more power than the stock model.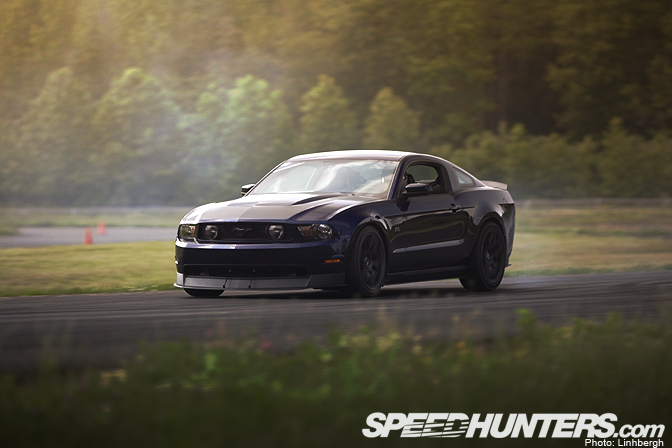 Also felt great under heavy braking and pulled up well considering I'm use to smaller Mazda bodied cars.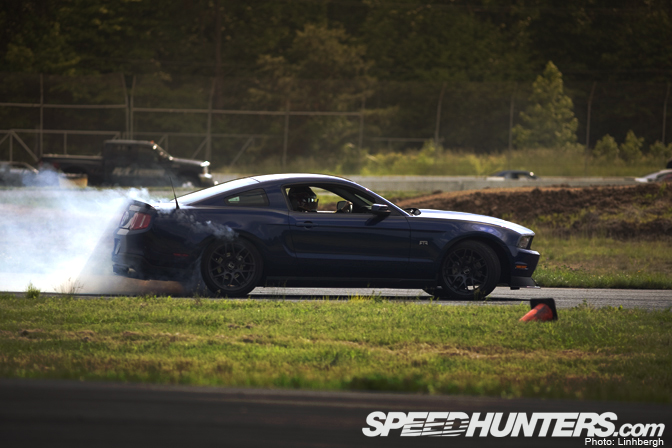 It didn't take long at all to feel comfortable enough to drift one handed and acknowledge Linhbergh standing track side.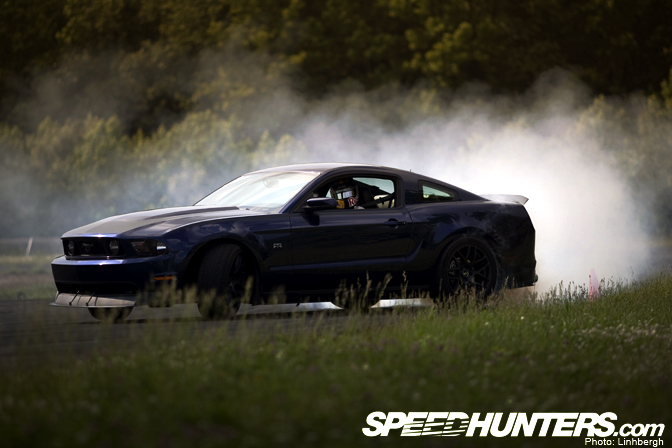 I was also impressed with the steering lock.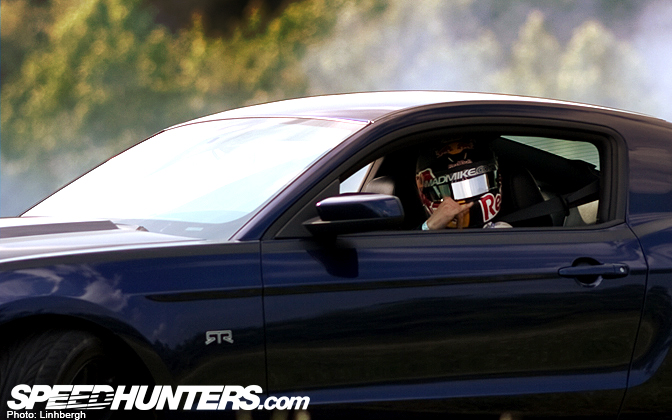 More one handed action. "Sup Bro!"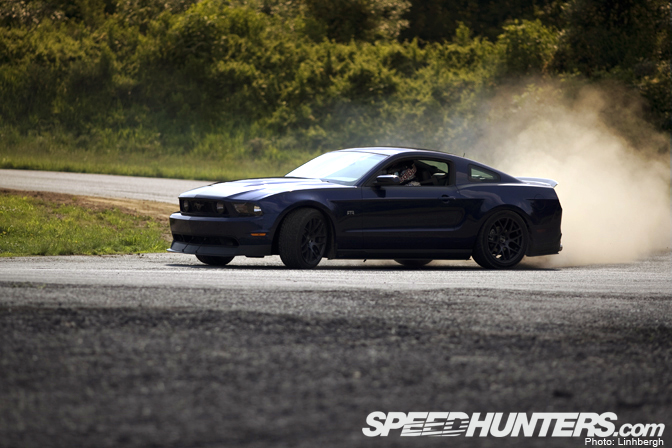 This was an awesome part of the B track. The entry was down hill off camber then after the tight apex climbed up a steep short hill and then into a switch before the crest. The cars would become weightless and was perfect time to chop up another gear in the manual RTR gearbox.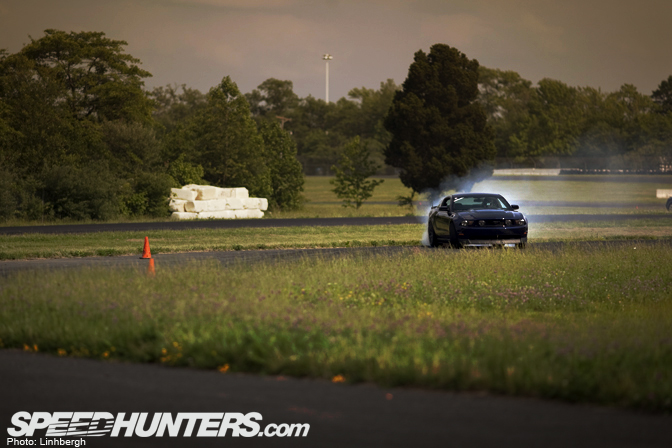 ?After a while, I was up for a new challenge so I headed over to the A track. The RTR felt safe at high speed so I was able to do much higher speeds and early initiations.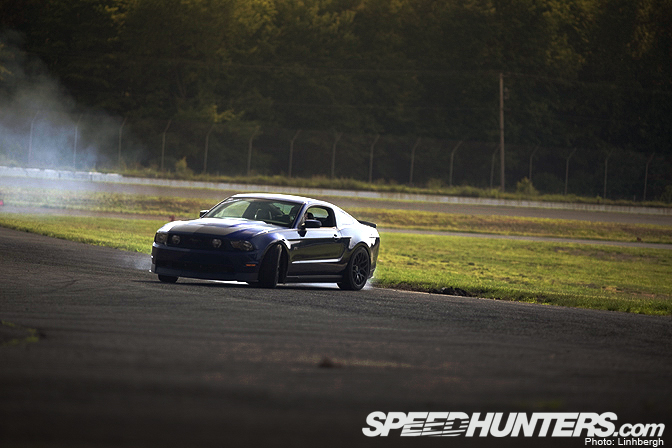 The Falkens also hook up well under braking and for a big car it doesn't feel like a whale to drive it is actually really nimble. The stance, wheel offset and body styling all make the RTR look so much more aggressive than the factory Mustang. I would choose gloss black with matt black vinyl enhancements.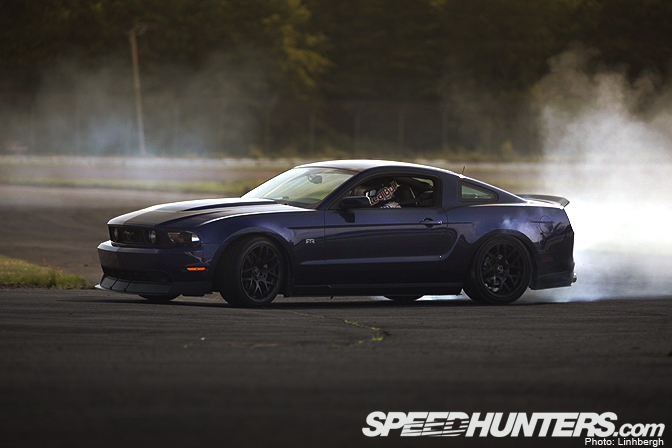 On power, the RTR exhaust gives its 4.6 litre V8 a nice throaty sound. It is a sound I am really getting use to hearing in the USA FormulaD field. In NZ 99% of my competition run SR's, RB's or 2Jz's.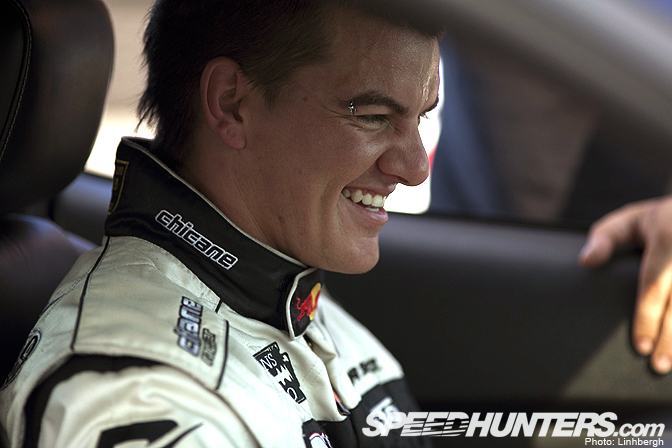 Obviously happy with my time in the RTR! I definitely think this is a great option if you are in the market for some American muscle and it's a very affordable option.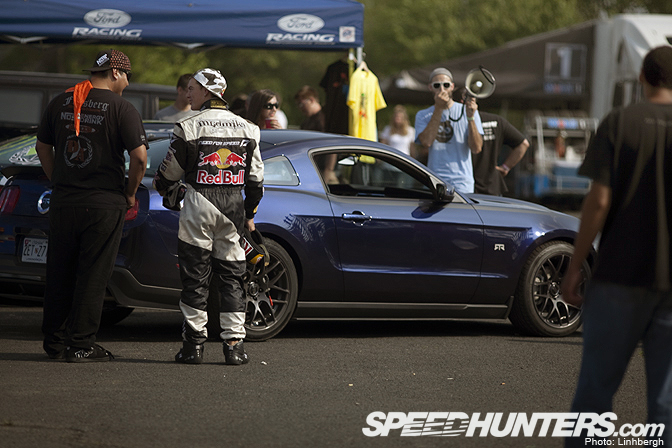 Talking with Sergeio from Forsberg's NOS energy crew he is another that agrees the RTR kicks ass!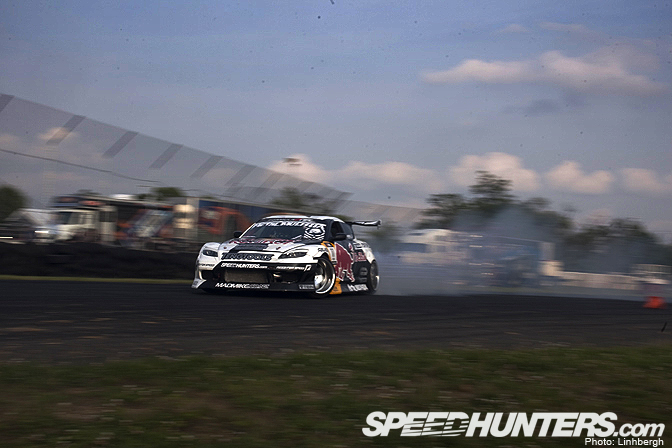 Taking out the BADBUL was a heap of fun. I love the atmosphere around these grassroot events and it was great to be able to join in the fun on track. The locals got a good look at the car up close and many never realized this is still a street car!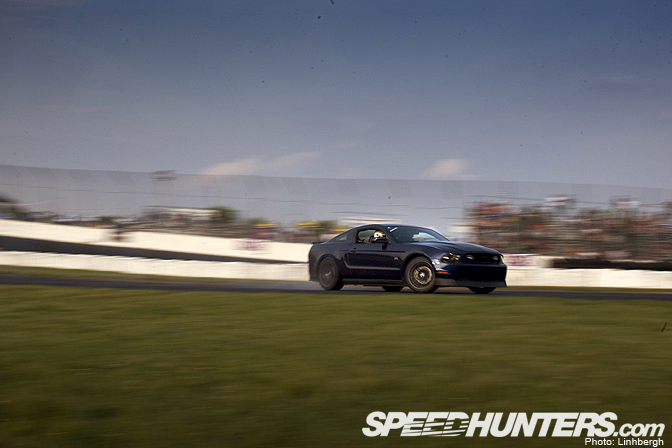 JR and Abby then took their RTR out for a slide.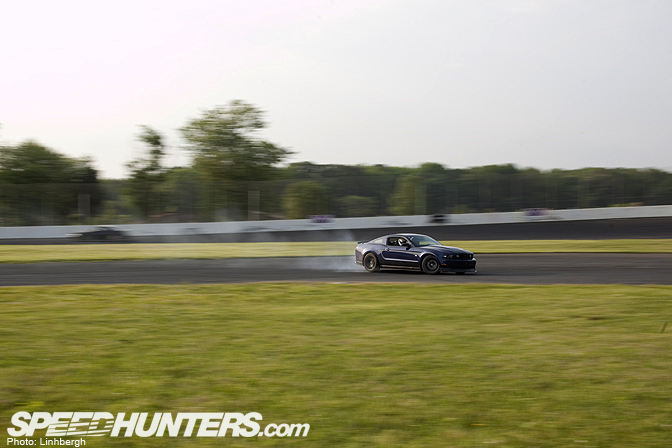 It's such a fun and easy car to drive, JR looked as though he would even be competitive in the competition with the RTR in full stock trim.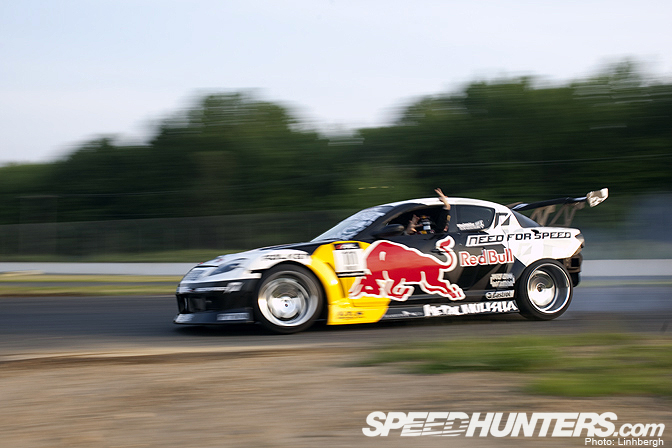 No that's not me drifting with no hands! I offered Tony 'Hurricane' Angelo a drive of my RX8. Tony, not only being a top FD driver, but that fact he drifts an RX8 himself it would be good to hear his opinion of the car from another pro.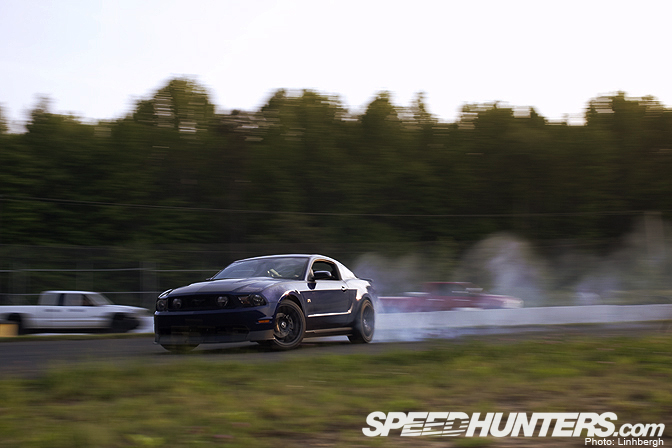 JR came over to join the fun.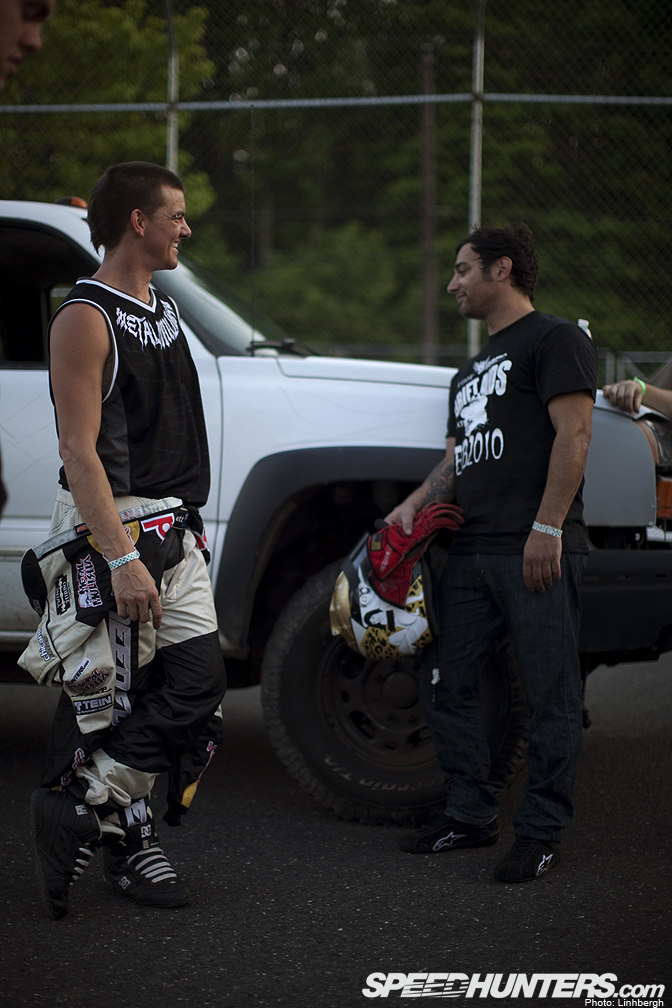 Tony admitted I had probably the hardest car to drive in the FD field but definitely the most fun. After a few laps he figured you need to drive it hard, he explained when he returned the thing is like driving in a video game, it's an animal!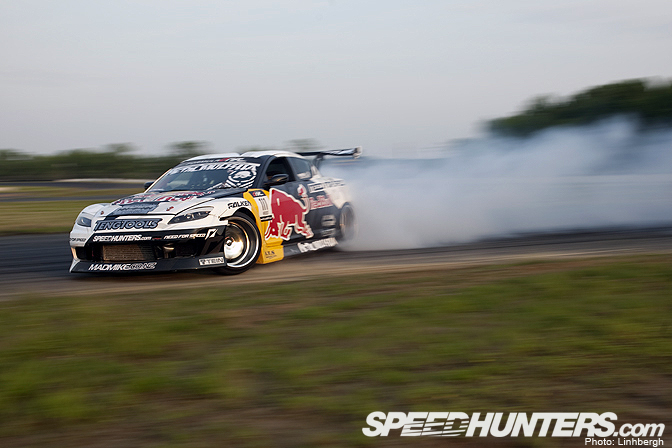 I would jump back in to give it a final shake down before I loaded up to head to Wall Speedway.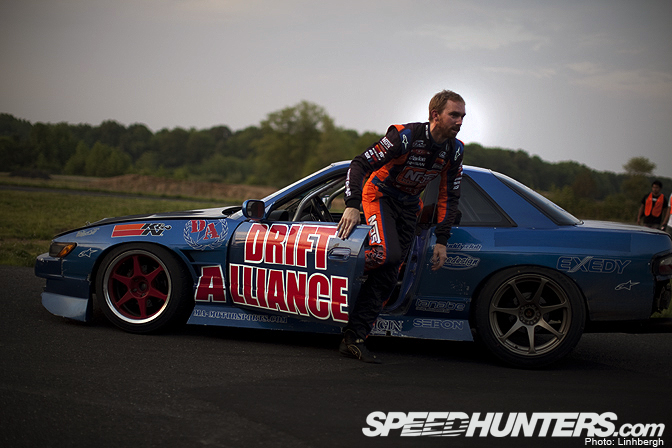 Until Chris Forsberg rolled up in JR's original DA S13. Plus, JR and Ryan Turek showed up in their drift machines to join the fun.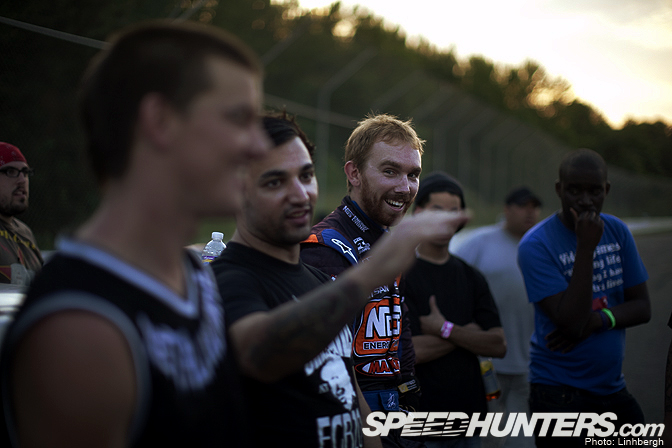 Talking about the good times at East Coast Bash 2010!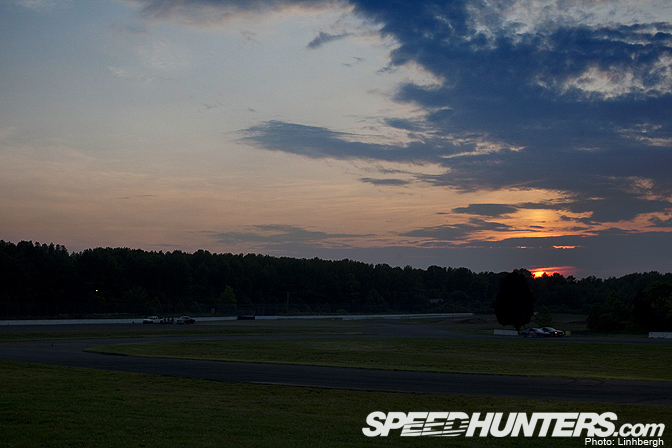 As the sun settled…..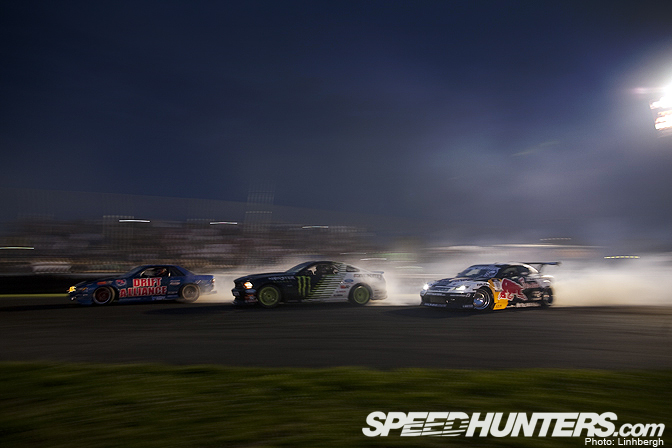 We all went out and tore up the track with some freight train action. Turek was also in the mix, this was the most fun I have had in my cars in a long time! The crowd was into it and the drifting didn't stop till after 10pm the ECB continued over the night and throughout another entire day.
Massive thanks to JR and Abby for the opportunity to drive the RTR, The crew that put so much passion into running this event, Vince and team at RT Tuning for the help over the weekend and all the drivers and spectators that made this event so freakn cool! 
PEACE
MM
Speedhunters East Coast Bash 2010 Coverage