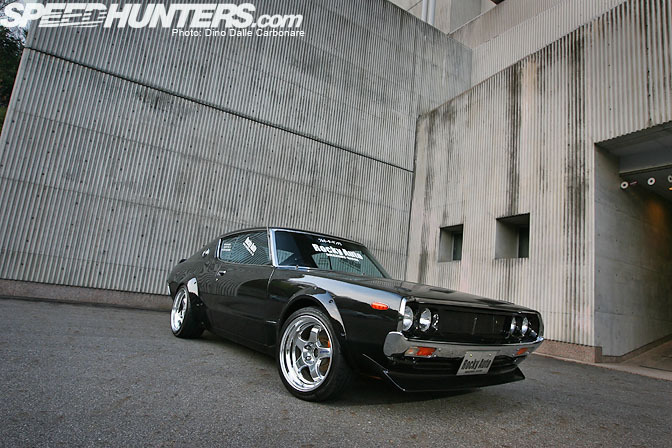 Car restorers sit in two very distinct camps when going about their business. There are those that meticulously try to stick to an authentic, close to factory look and feel while others don't see the problem with injecting a certain modern flair into their vehicles. Rocky Auto most definitely belongs to the latter! Their cars have, over the years, become nothing short of legendary and I thought it was about time that we took a look at some of them.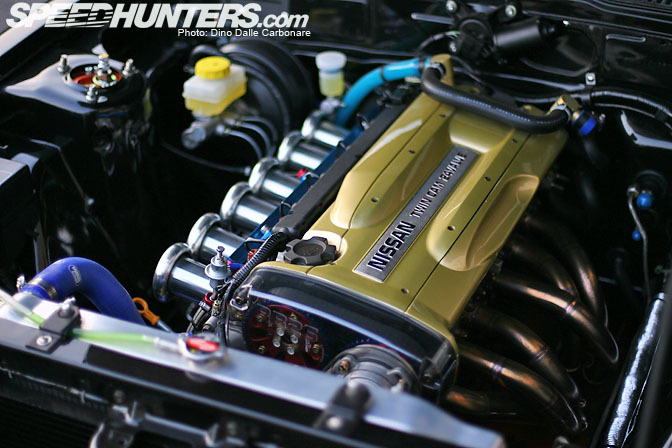 I fell in love with this C110 Kenmery ever since seeing it for the first time at the Tokyo Auto Salon back in January. Under the hood it runs a very interesting engine swap that will have most Nissan enthusiasts frothing at the mouth! That is indeed a naturally aspirated version of the RB26!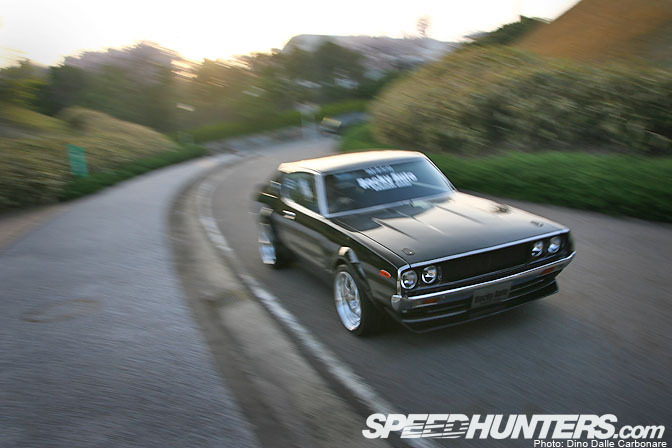 The car is not completed yet but Watanabe-san, the president of Rocky Auto, after seeing my enthusiasm for this special Skyline (I do get overly excited at times!) allowed me to take the car out for a quick shoot even with only half of the exhaust system fitted!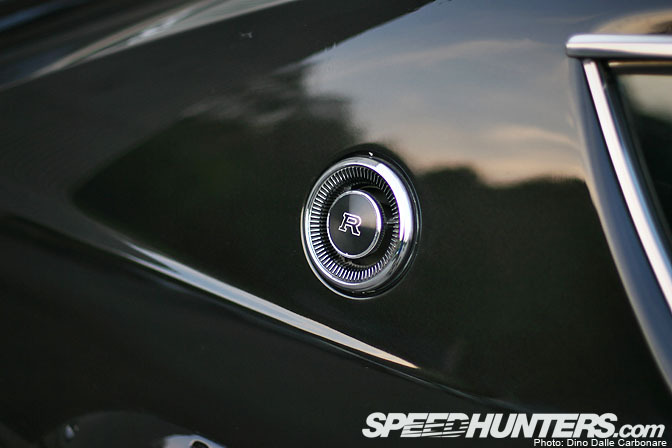 That is one very special R!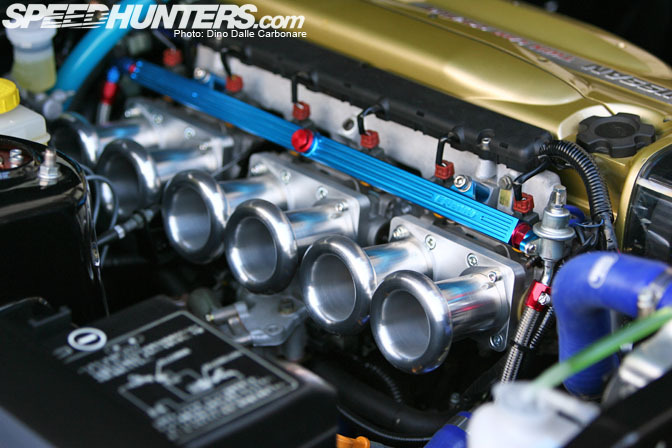 I can't even begin to describe what this NA RB26 sounds like when you give it a bit of gas! The forged and balanced internals and higher compression ratio allow the motor to crank out close to 300 HP.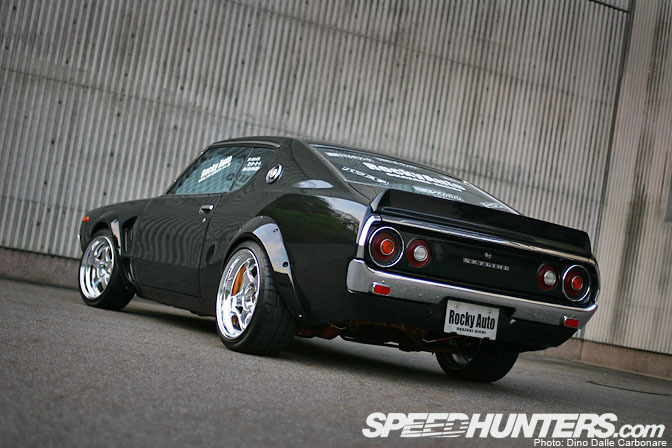 The Kenmery is fitted with the obligatory bucktooth lip spoiler at the front and the equally needed duck spoiler at the back. See what I mean, no exhaust!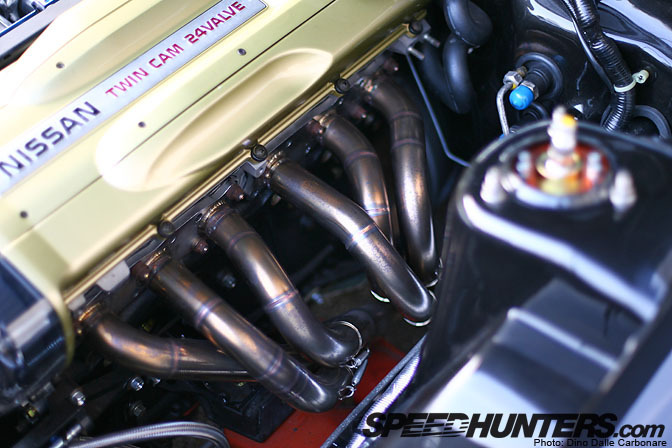 The headers are custom built and will eventually connect up to the full dual system which is currently being made.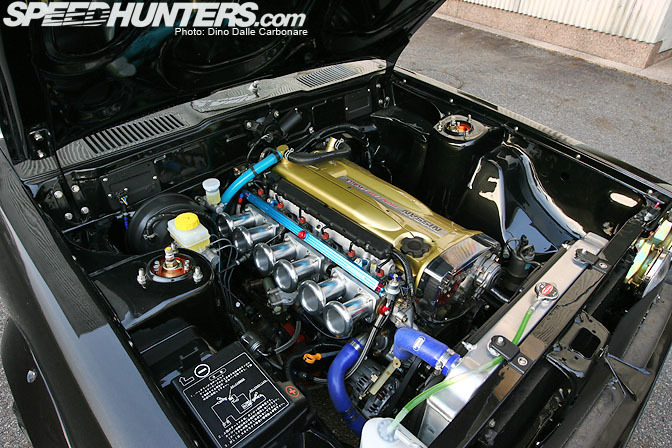 Along with the RB26 conversion the chassis and body was fully restored.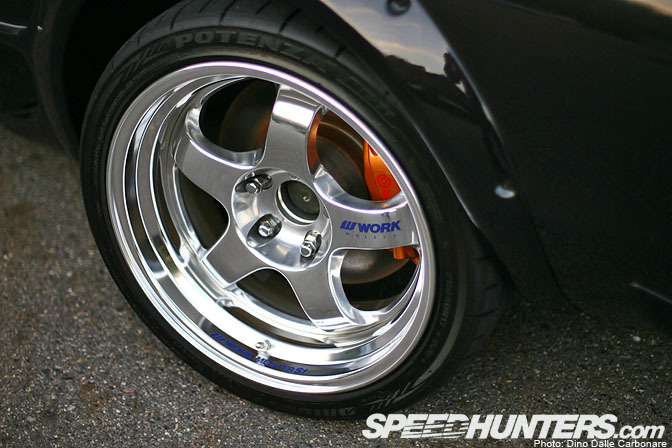 The 18-inch Work Meister S1 wheels are fitted with super-sticky Bridgestone Potenza RE-11 tires. If you look carefully you can see the 4-pot Brembo calipers taken from the R34 Skyline GT-R. Suspension is still not set up, which is also why the car sits to high. This allows it to be moved in and out of the workshop without drama.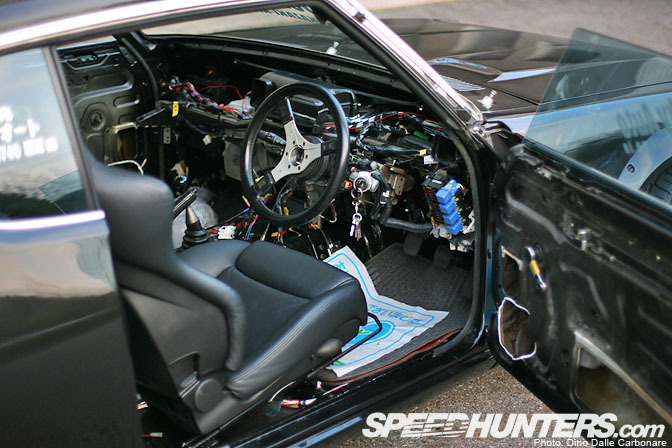 The interior is the final part that needs to get addressed. It will soon be fitted with custom carbon dash and trimmed in leather like the seats.  
I've got a few more interesting cars from Rocky Auto coming soon, in fact they have so much vintage goodness at their premises I could have stayed there weeks to shoot everything in detail!
-Dino Dalle Carbobare