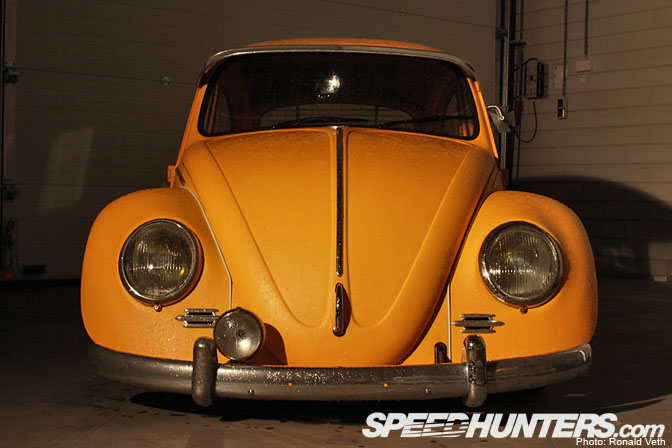 I got a lot of positive comments on the random snap featuring this car. So I thought a feature was in order to have a better look. The car is actually a 1984 version made to look like a model from 1966.
The owner replaced a lot of the original items on the car for older ones to match the '66 model like the front fenders, boot lid, and the frontlid. The lighting, gastank, rims and brakes are other items that have been exchanged for older ones.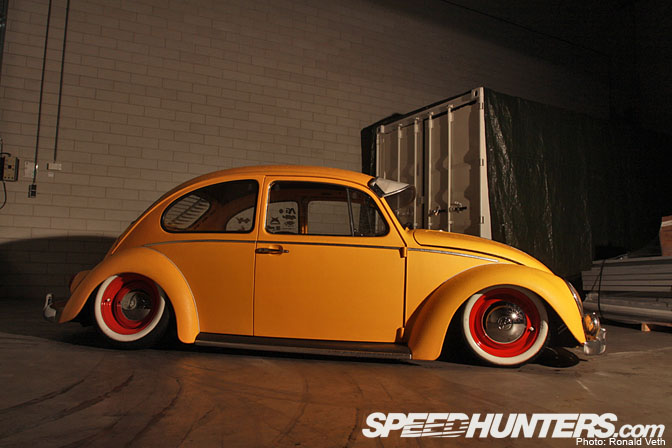 The drop and the color aren't standard on the 1966 model but they sure make the car more interesting for us to look at. I have been catching up on my Volkswagen fetish lately and I'm still amazed to see cars like these that appear to be standard but are far from it.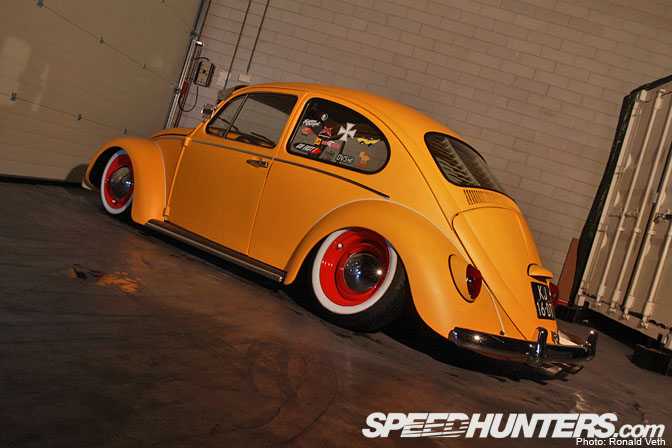 The steel wheels are 15" with a custom red finish and chrome hubcap. They are wrapped with 145/65/15 white wall tires in the front and 175/65/15 in the rear.
Not sure if there any real Beetle enthusiast here but if there are they would have noticed the owner removed the rosters behind the rear windows.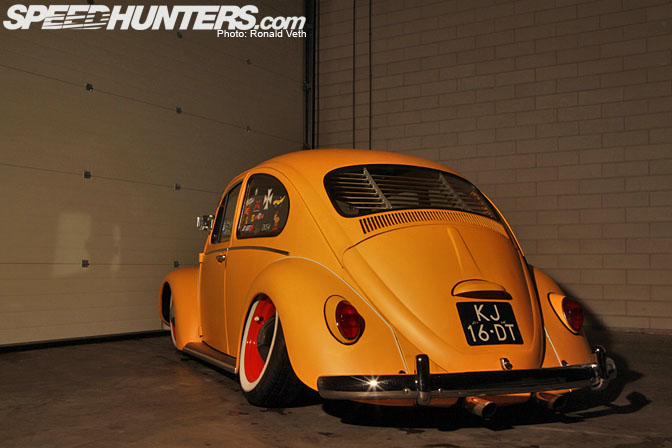 The car has been lowered with an adjustable front axle, but they removed the shock absorbers. The rear has been dropped 3 splines as they say in the beetle community.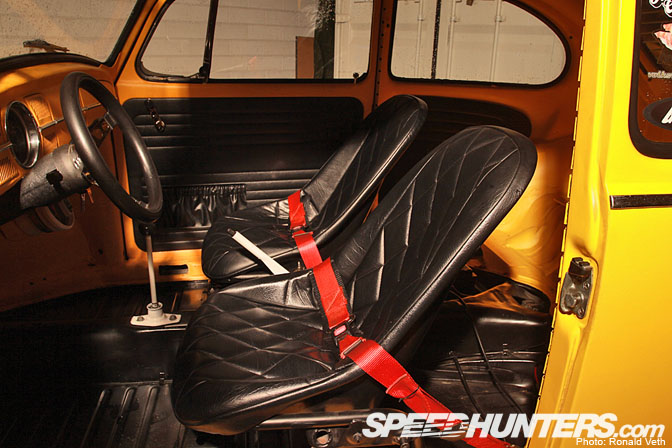 The interior is very Spartan, just the way I like it.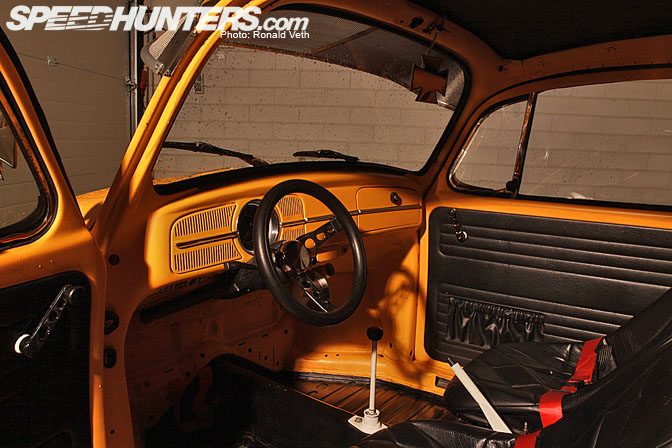 Just a speedometer, bucket seats and a steering wheel are all that is needed to make this a fun to drive.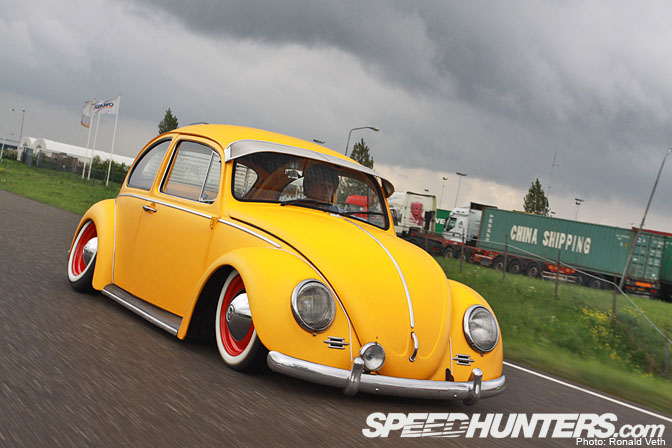 And yes it does drive like this, maybe not as a daily but for those nice drives to and from the shows.
-Jeroen Willemsen
I must thank Ronald Veth for the use of his photo's