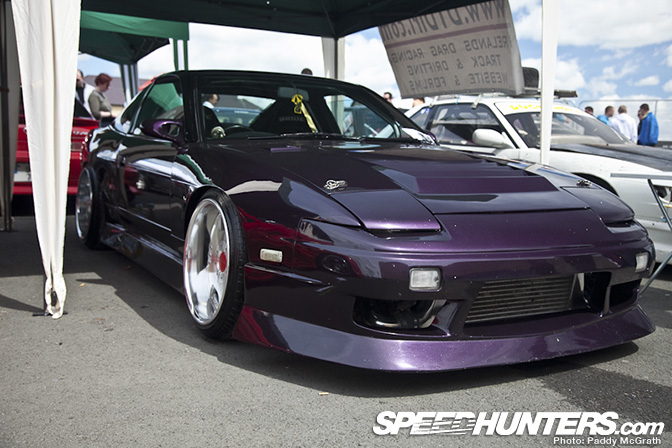 What we have here is probably one of the finest 180SX street cars in the entire Republic. Properly stanced cars are quite a rareity here as the roads are so bad and those who do bother to have their car's sitting just so rarely bring them far.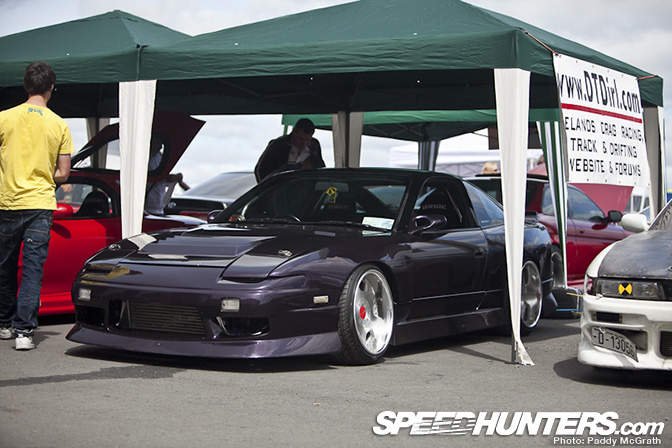 The owner is Keith Weldon. The sense of taste is obviously strong with this family as the red FD you can just about make out beside the 180SX is his brother's car. On the outside we have a full respray in Midnight Purple with gold
micro flake, 50mm front wings, 50mm GP sports rear arches moulded to the
body, a fiberglass vented bonnet, URAS bodykit with a modified front bumper,
T.R.A Kyoto 6666 spoiler, Ganador mirrors, R.Y.O rear lights, Raybrig
clear front lights with a sleepy eye conversion, Kazama clear repeaters and 8000k HID's.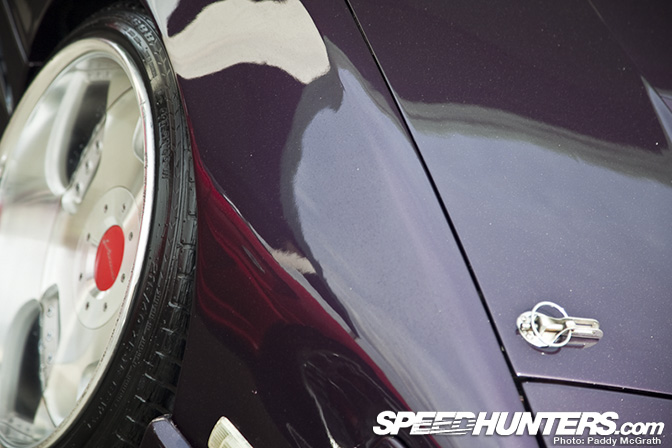 Suspension is taken care of by RYO fully adjustable coilovers, Cusco front tension rods, Cusco rear upper arms and Nismo lower arms, Cusco rear suspension rods, aftermarket subframe bushes, a quick rack steering adaptor, rear strut bar and a Cusco seven point cage.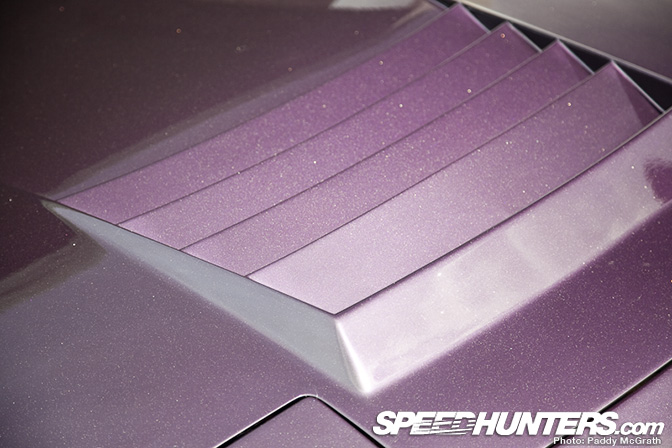 Under the bonnet there is a HKS GT2540 turbo, HKS cams, HKS valve springs, HKS manifold, Sard injectors, Z32 airflow meter, metal head gasket, Sard fuel pump, Tomei turbo elbow, Blitz BOV, Trust exhaust, Greddy intercooler, Greddy front pipe, Koyo radiator, Nismo thermostat, Apexi Power FC, Greddy boost controller, Silkroad engine damper, HKS air filter, Iridium plugs, Cusco catch can and Tomei plug covers. Phew.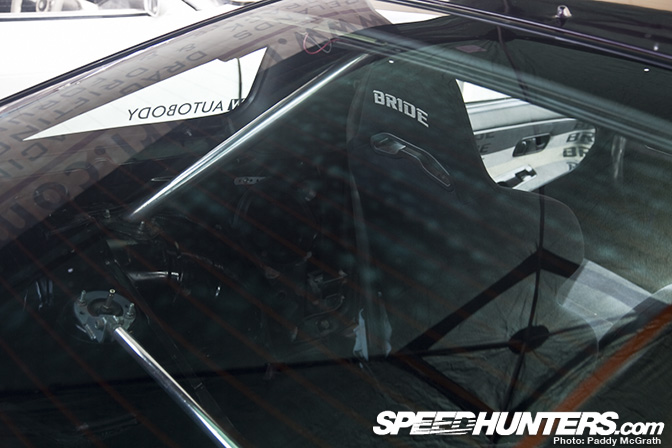 On the inside there is a Bride Zeta fixed back seat for the driver and a Bride Brix recliner for a passenger. We also have Bride covered doorcards, glove box and gear gaitor. The battery has been relocated to the boot whilst up front we have a Nardi wheel, Razo gearknob, Blitz boost gauge, HKS turbo timer, Pioneer double din and Vibe 6×9's.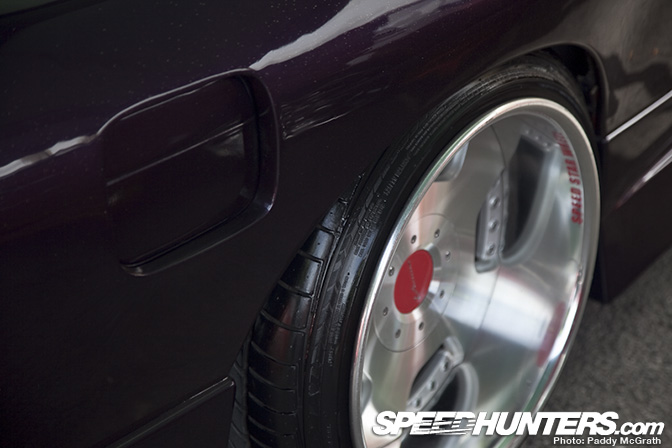 The wheels are SSR Vienna Red-cap's, 18*9.5 +5 on the front and 18*11 -1 on the rear. The car also has a 1.5 LSD, a triple plate clutch and a ligthened flywheel. It also has GT-R brakes, 5 stud hubs and stainless steel brake lines.
That concludes the worlds longest spec list. Once I've recovered from all that typing, I'll be back with Rick's FD later today !
Paddy