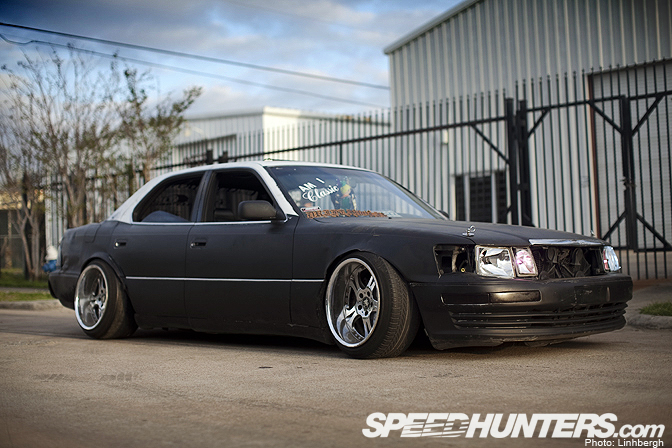 Dino has always brought us great coverage from all those grassroots drift events in Japan. He's done a fantastic job at giving us the spectrum of different cars that make it out to those events. Every so often he shows us a drift missile, which for some unexplained reason, many of us instantly fall in love with. A drift missile is a car who's only purpose is to drift. Looking clean is not an option. 
Very rarely do we ever see drift missiles in the United States. But on my trip out to Texas earlier this year, I finally caught one in the wild and it wasn't the usual s-chassis either but a Lexus LS 400!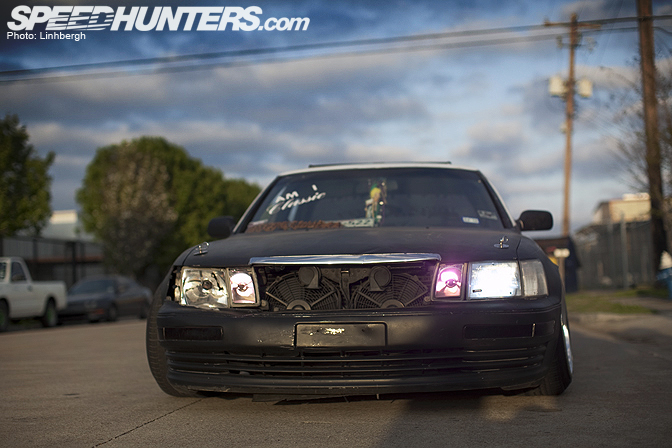 When it comes to anything Lexus and anything LS, we'd normally associate it with the uber-clean VIP style.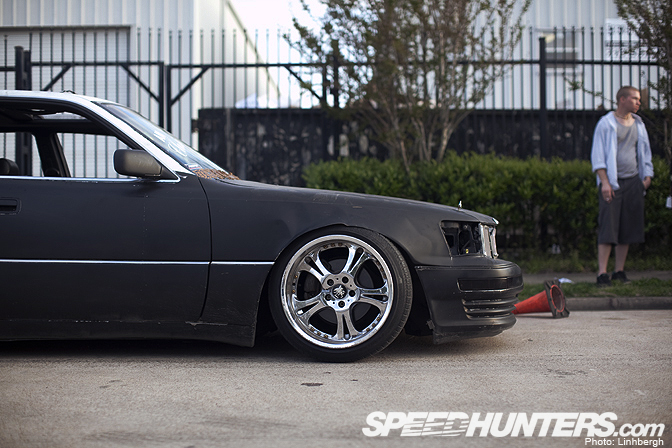 But a somewhat VIP style has been retained with a set of Weds Kranze Cerberus II.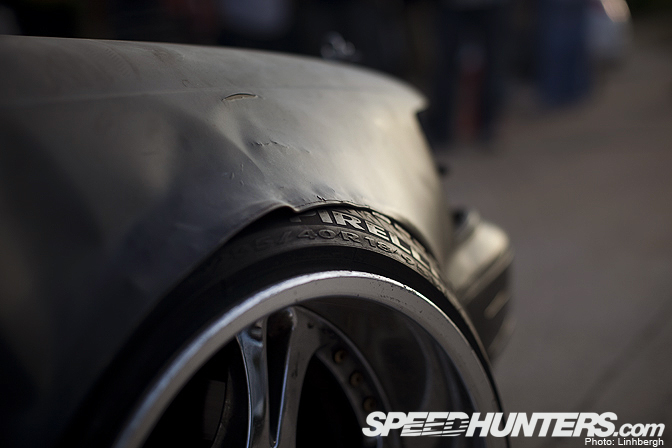 Hellaflush? More like Hella-self-clearance.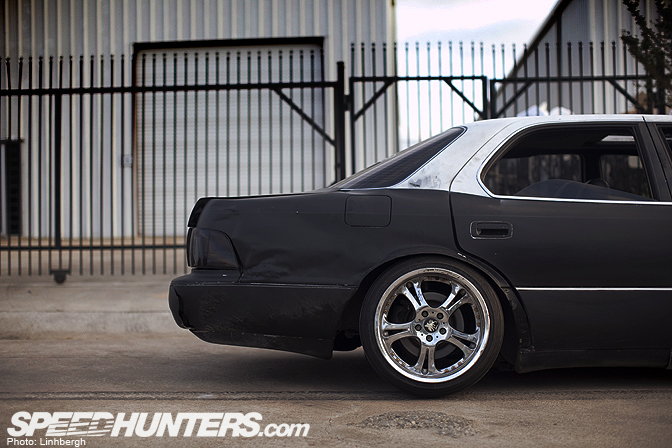 If you look at each body scuff, dent, bash or crumple as a story, then this car must have a million stories to tell.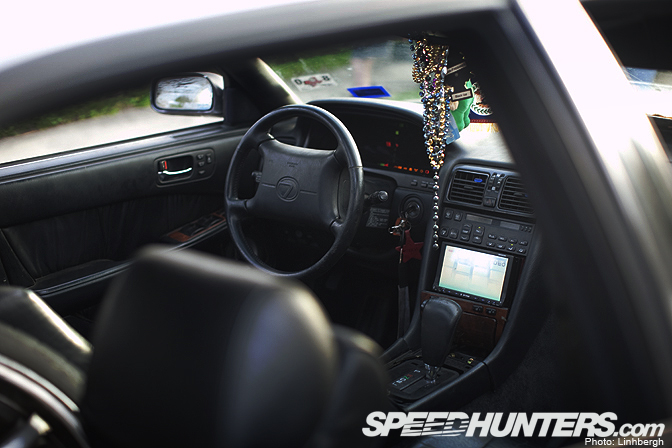 The interior looks relatively untouched but a double-din lcd was installed. Totally keeping it classy.
I'm sure by now many of you have noticed the gear lever. So, drifting an automatic? It can be done.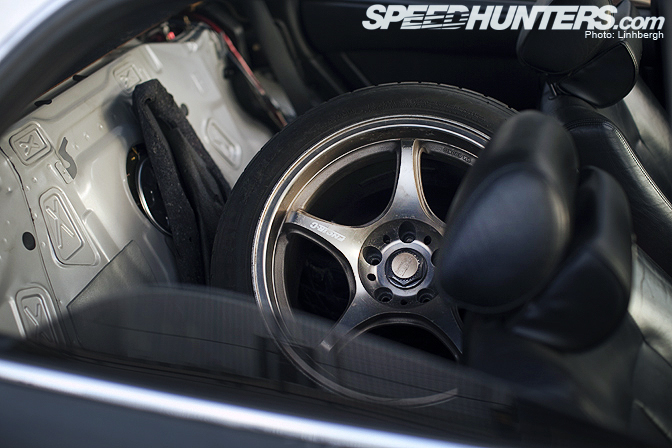 How about a back seat? How about extra wheel and tire storage instead?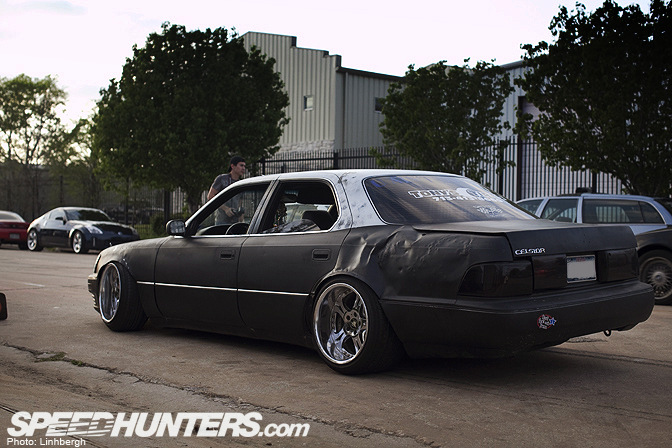 Looks aside, this car runs perfectly. The engine is healthy and the suspension is still working like its suppose to.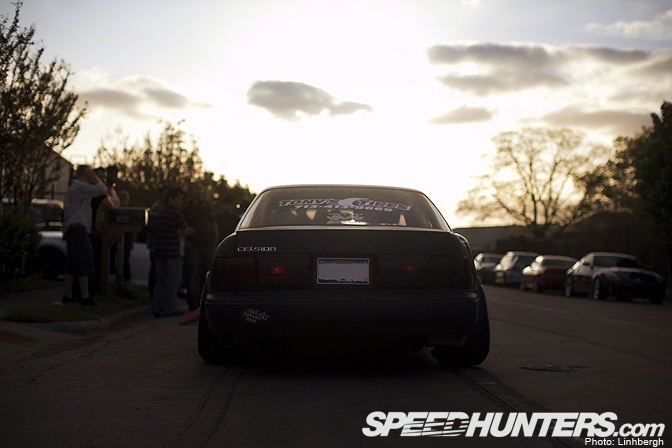 You can't really judge the owner for living life, drifting the crap out of his car and having fun, can you?
-Linhbergh
P.S. Got a drift missile? Show us on twitter or facebook. We'll select a few to post them Speehunters!