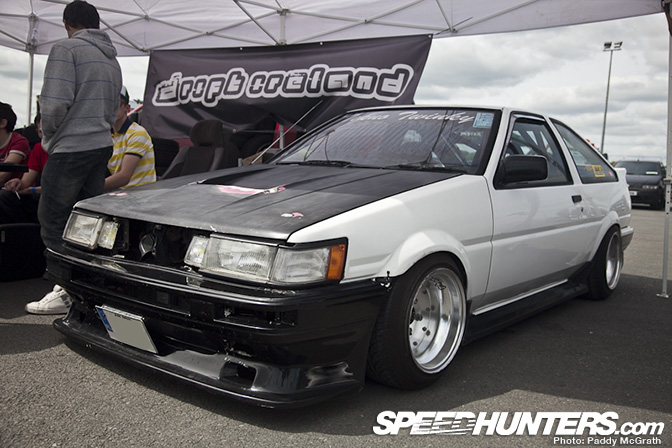 Back again with the Drift Ireland crew, we have this awesome AE86 courtesy of Killian O'Brien. The car is powered by a 16V 4AGE with a Trust 4-1 exhaust manifold, Trust cat-back exhaust, 30MM stacks on OEM ITB's and an Earl's oil cooler.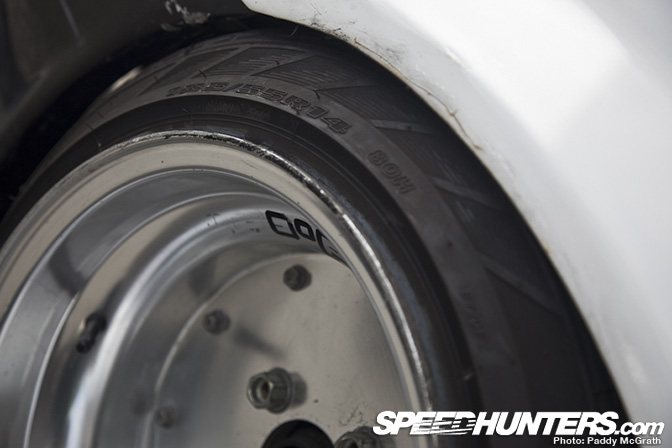 On the front are a pair of 14" SSR MKI SX4 9.5J ET-24. My wheel whoring skills are slightly improving or the fact I was given a written list of what's on the car may of helped.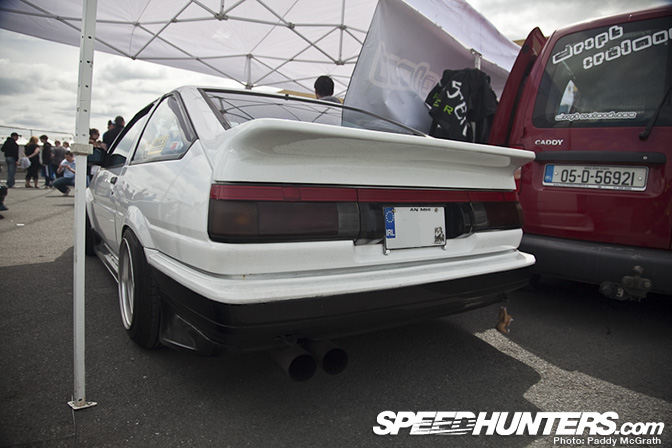 The kit is mixture of Goodline, URAS and J-Blood items.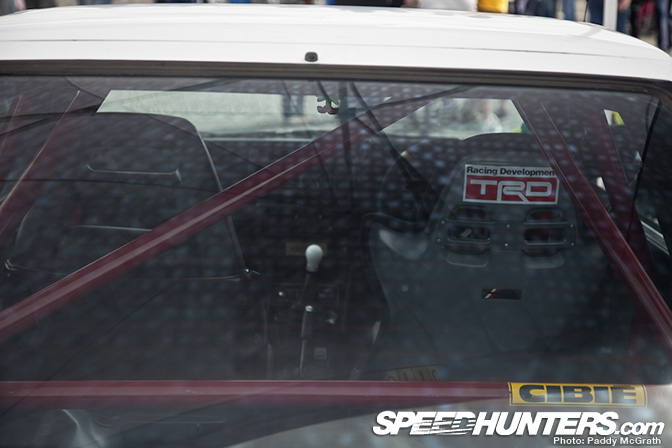 Inside we have a stripped interior, fixed back bucket seat and a cage.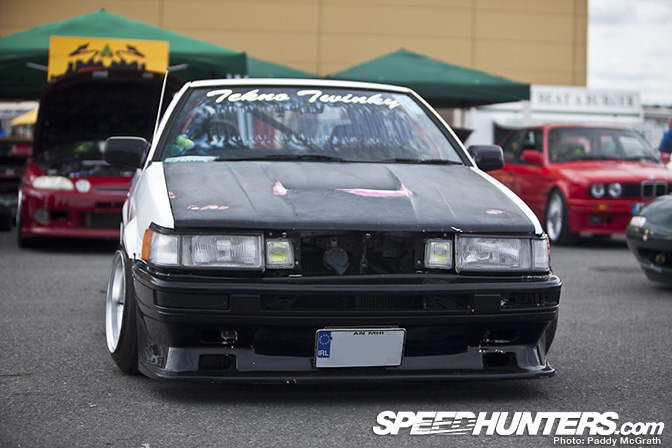 I really have a soft spot for 86's but this is definitely one of my favorite road cars. The car is Killian's daily driver and although I'm a man of comforts, I'd happily bop around in this hachi all day long !
Paddy