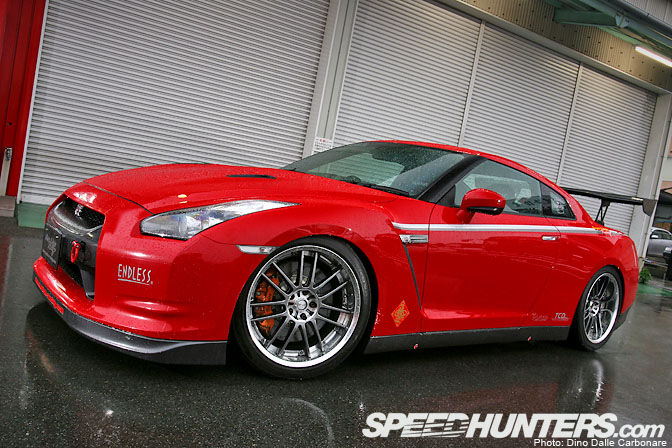 Every time I head down to the South of Japan I make it a point to stop by Sunline Racing (SLR) and take a look at what Sato-san has been up to. Last time I was there I had a chance to grab a few shots of his GT-R demo car, one of the fastest R35s in Japan.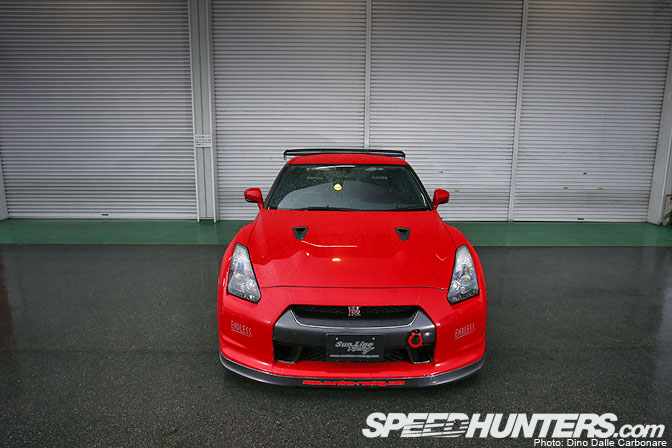 I have always liked how SLR does things, they concentrate on enhancing a car's performance from the areas where it matters the most. This red R35 is the prefect example. The exterior has been kept simple…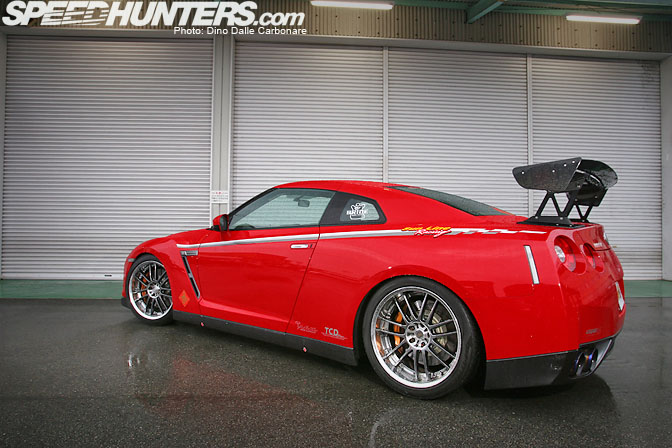 …with the only addition being the big carbon fiber GT-wing at the rear. The wing is there to give much more downforce when Sato-san takes the car on tracks like Okayama.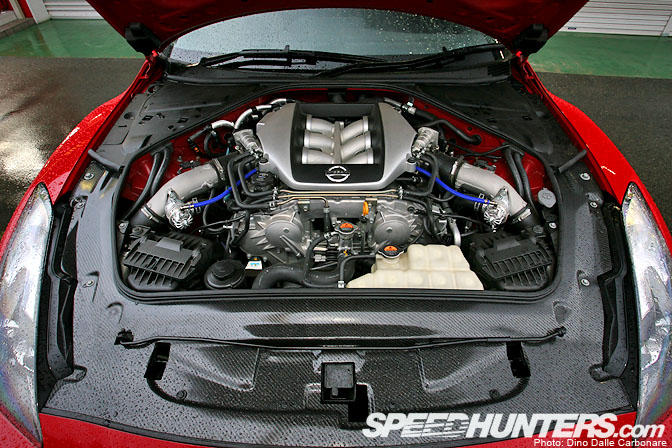 The first stage of modifications to the VR38DETT include a superb sounding titanium exhaust system…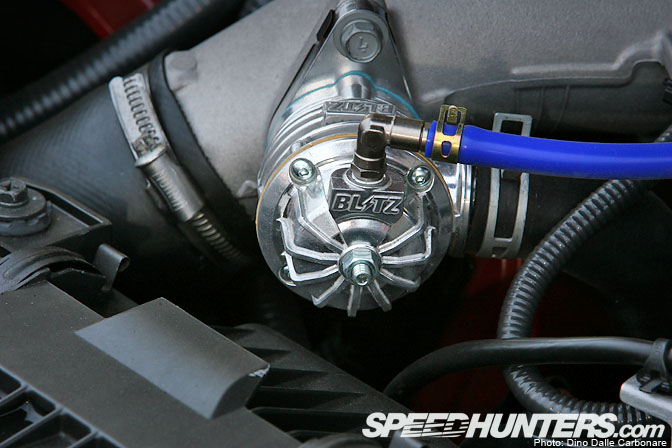 …and a pair of Blitz blow off valves. The actuators on the stock IHI turbines have been replaced while freer flowing outlet pipes boost response. The rest of the tuning has been done on the engine management side of things with an Access Port where Sato-san continuously refines the mapping. By raising the boost to 1.1 bar via a Blitz boost controller the car now develops 630 HP.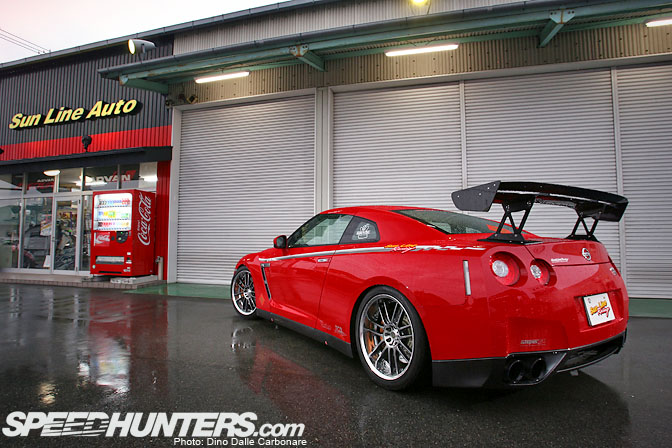 The GT-R sits on specially developed SLR Trace adjustable dampers and a set of Rays 20-inch Volk Racing 2-piece GT-30s. Braking has been upgraded with Endless bigger diameter rotors all round. A special Traction Control Differential made by OS Giken completes the list of modifications.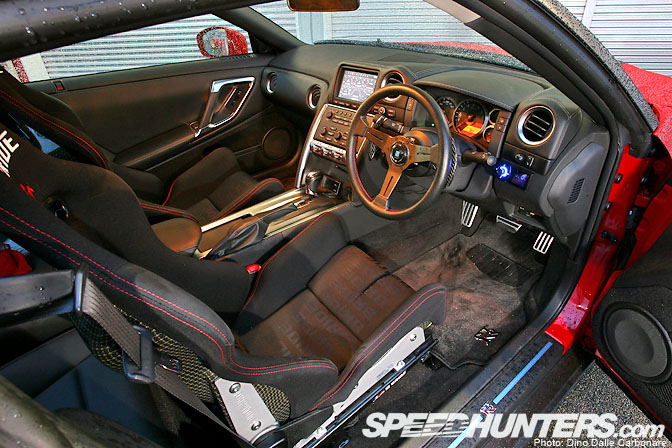 The heavy electrically adjustable and heated seats have been ditched in favor of lightweight Bride carbon-Kevlar buckets…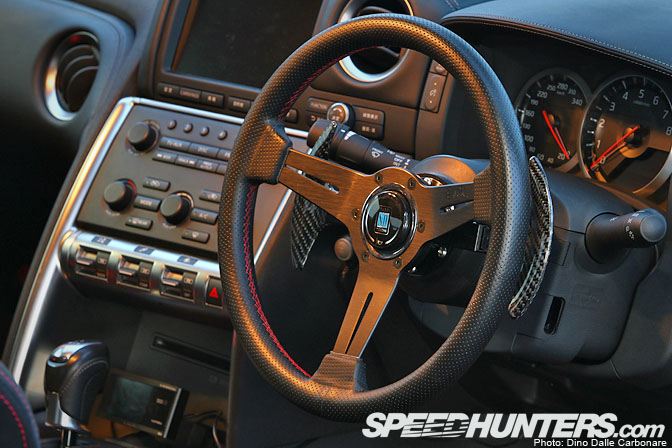 …and a very nice Nardi steering wheel. Sato-san has also replaced the stock paddles with a set of beautifully made carbon ones, giving the car a more track-focused feel.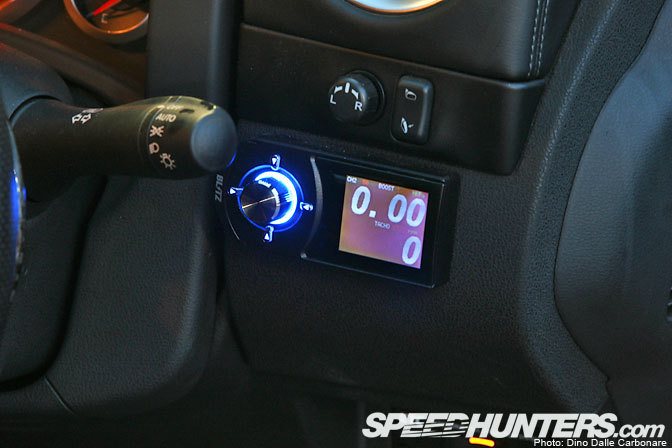 The Blitz boost controller has been cleanly fitted to the dash, within easy reach from the driver's seat.
Sato-san has recently fitted a carbon fiber roof to the R35, a part that helps lower the center of gravity of the big Nissan. SLR have just opened the US side of the business so all these cool parts are now available in the US too.
-Dino Dalle Carbonare