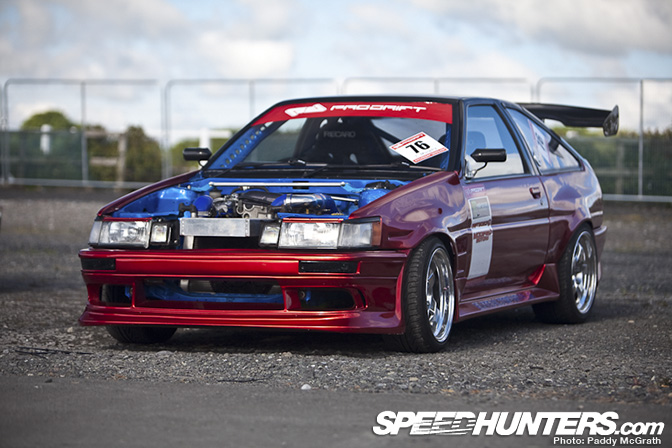 I managed to quickly grab a couple of car spotlights at last months Prodrift round at Punchestown. I'm going to open with this AE86 car that was competing in the non-seeded pro category.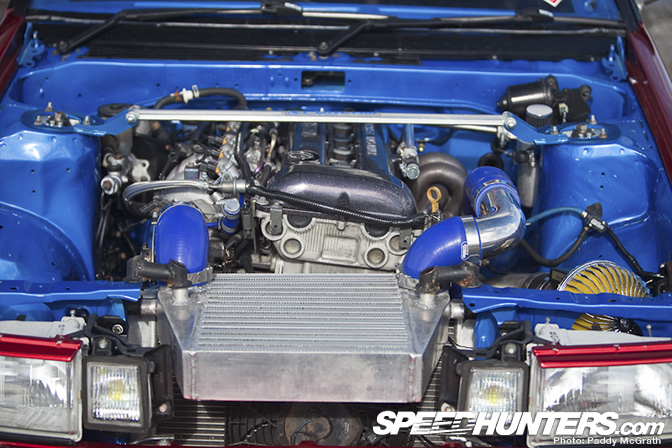 It featured an SR20DET with a v-mounted intercooler, similar to that of Darren McNamara's Falken SR86. In fact, I'm nearly sure that this car was created by the hands at MCNSPORT but I'm not 100% on that. Maybe Darren might pop in and leave us a comment to confirm ?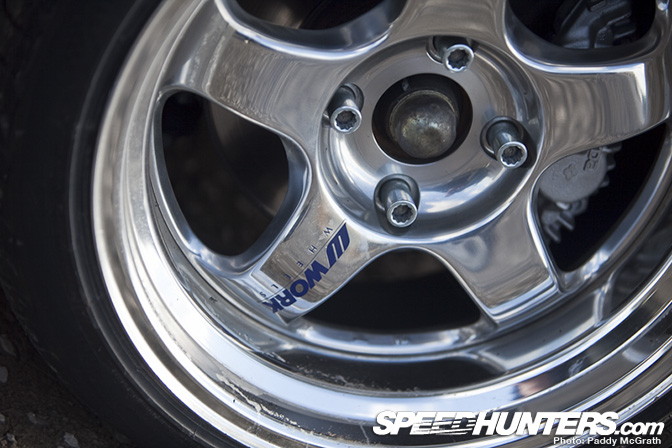 Work Meisters always look good and I'm certain that's an RX7 brake setup hiding behind the wheel.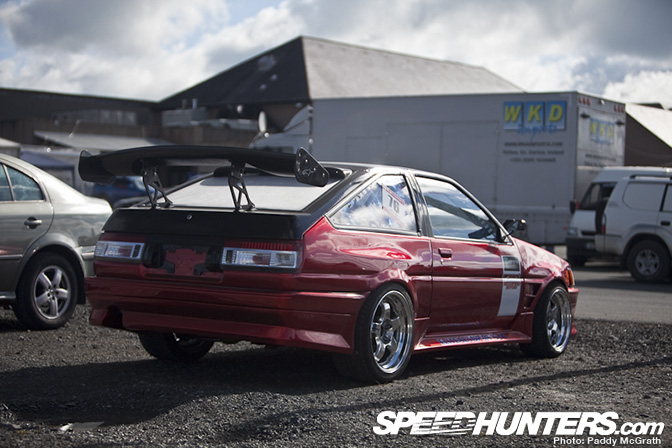 I'll be honest that I'm not a huge fan of the 50/50 crystal lights or the rear wing but that's just me. I like the rest of the kit however which look's like an Origin 'Stylish Line' item with Origin vented wings. Maybe if the spolier was lower or the legs were further apart ? Regardless, the build quality is exceptional and the car is an absolute credit to it's owner.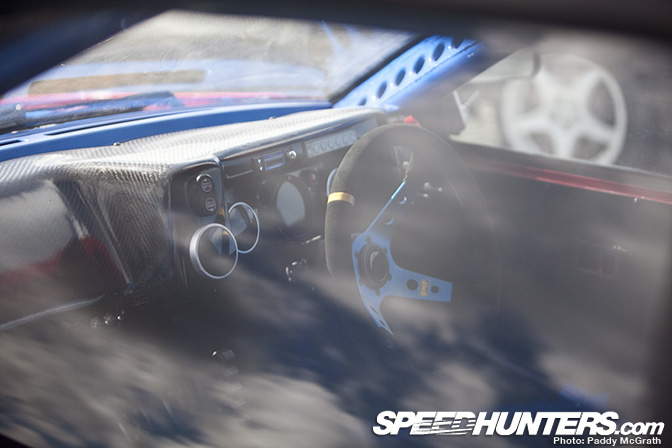 Inside I could spy an MCNSPORT carbon fibre competition dash and a full weld in cage.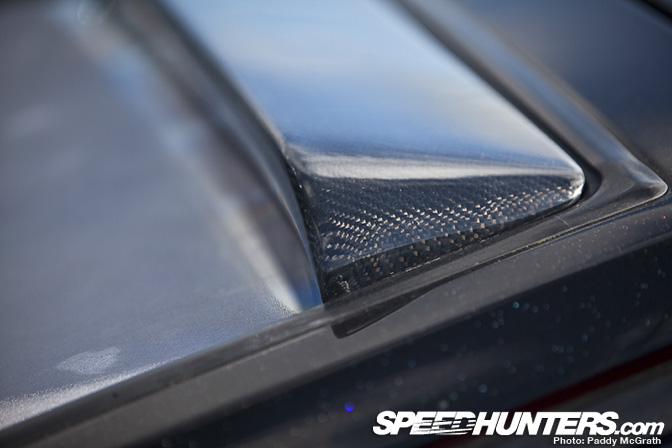 This carbon fibre roof wing was a nice subtle addition to the car. I don't think I've seen one on an '86 before but maybe I wasn't looking hard enough before ! It's a cool '86 and it's awesome to still see them in top flight competition over twenty years after they were first introduced. It's also crazy to see the difference applications they are being used in form drift to rallying etc.
- Paddy