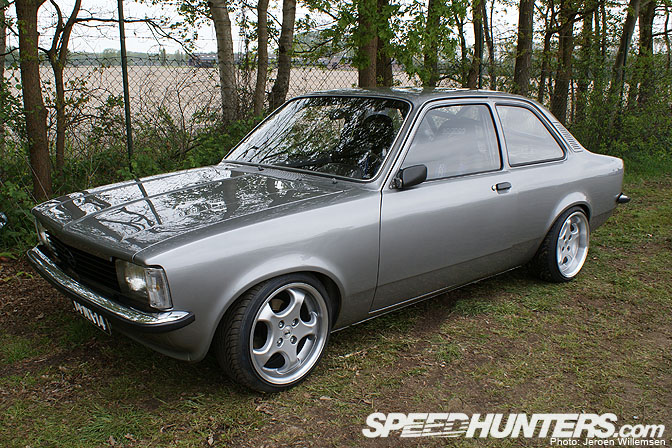 Time for another Kadett spotlight, maybe a bit less extreme than the last one I posted… .Well, his car isn't as crazy on the outside but under the hood/bonnet is another matter.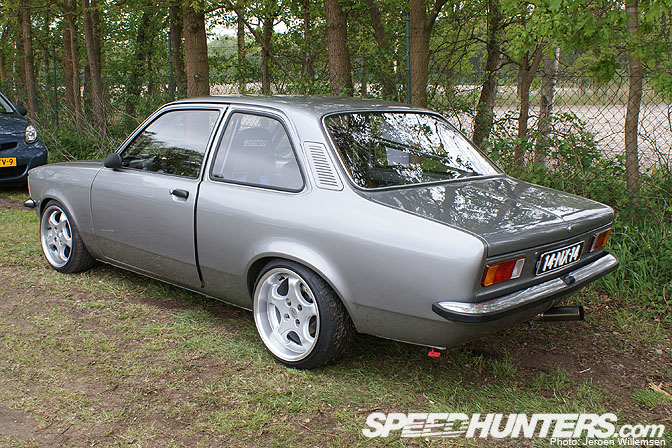 The exterior consists of chrome bumpers and a fresh new color.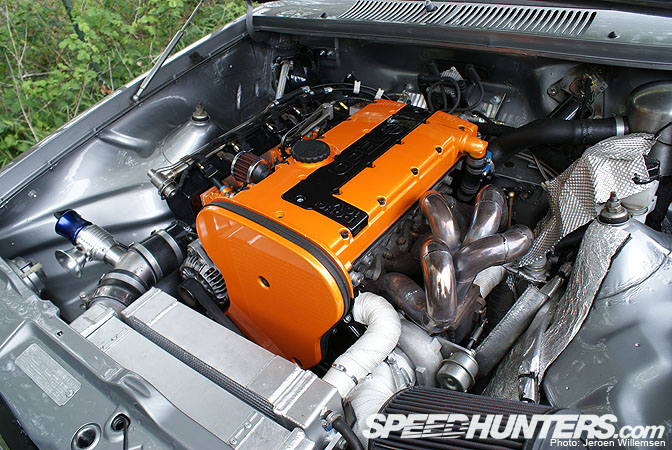 Under the hood is this immaculate Calibra engine with almost custom everything. Just look at the thickness of the intercooler. The engine gained a turbo that's mated to a custom exhaust manifold. I believe that the owner said it had around 400bhp, that is more than enough to propel this lightweight car to dizzying speeds.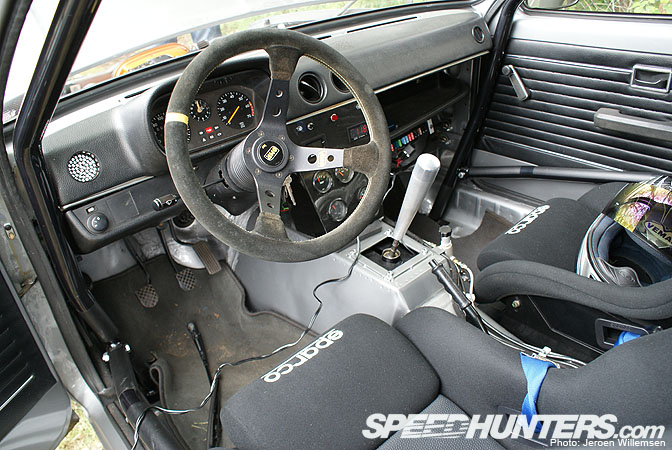 A complete custom gearbox tunnel has been made to house the bigger gearbox from the Opel Calibra. A complete roll cage adds safety for the driver and passenger. Also notice the shift light to the left of the steering wheel and the Sparco seats.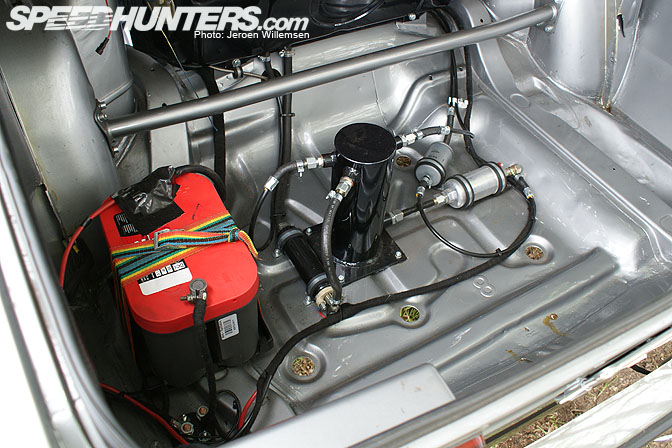 In looking at the photo you'll see that the battery has been relocated to the back for space saving reasons. There's also a complete new fuel system with a swirl pot and bosh fuel pumps. The fuel tank has been mounted on the place where the rear seat normally resides.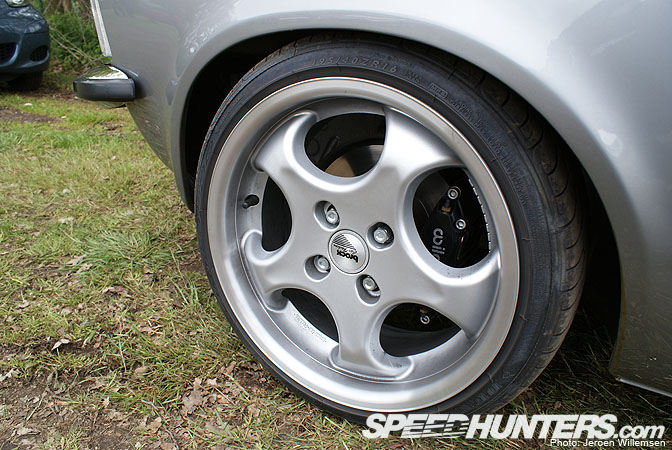 The owner went with classic Brock wheels and upgraded the braking sytem with Willwood calipers and rotors in the front. 
-Jeroen Willemsen