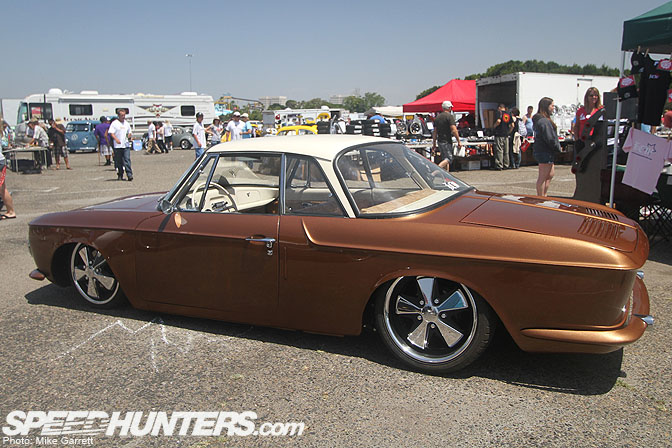 As I walked through the VW Classic last Sunday, I made sure to keep an eye out for cars to feature as part of our Spotlight Month. Just a couple minutes after walking through the gate, I came across the coupe you see above, enticed by its ground-scraping stance.
But what was it?
After a few seconds of my mind digging through its automotive archives, I remembered that it was a Type 3 or "T34" Karmann Ghia.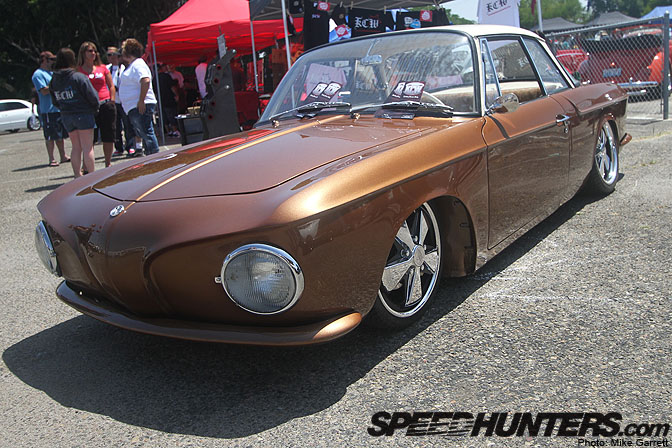 Like the original Karmann Ghia, the T34 is a Ghia-styled coupe built on the VW's larger Type 3 chassis. There aren't many of these cars around, so I was surprised to see one modified to this level.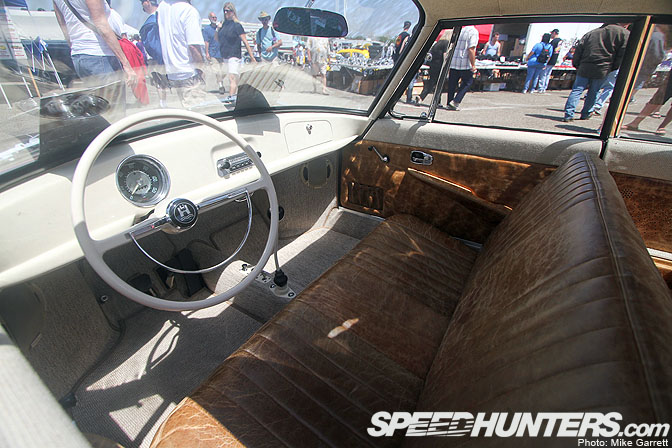 A glance into the immaculate interior shows what I believe are airbag controls, mounted in front of the shifter.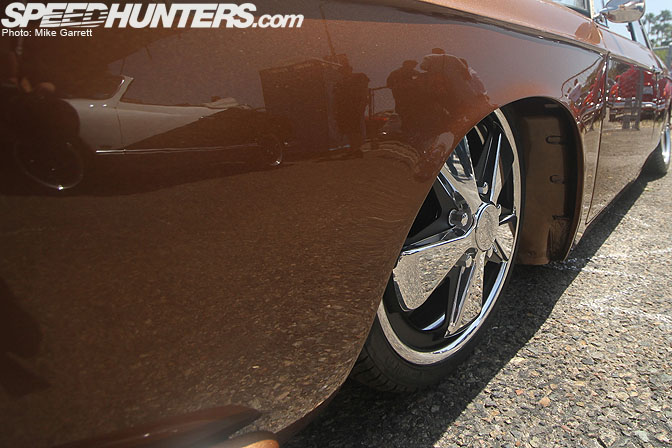 An airbag setup would help to explain the ridiculous stance. This is the anti-flush.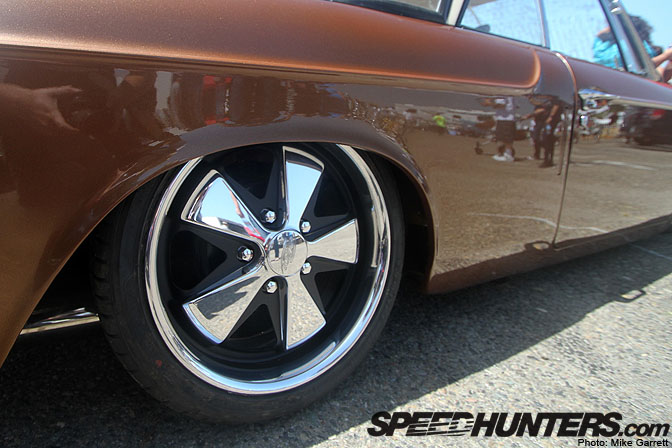 Large Fuchs style alloys with low profile rubber match the car well.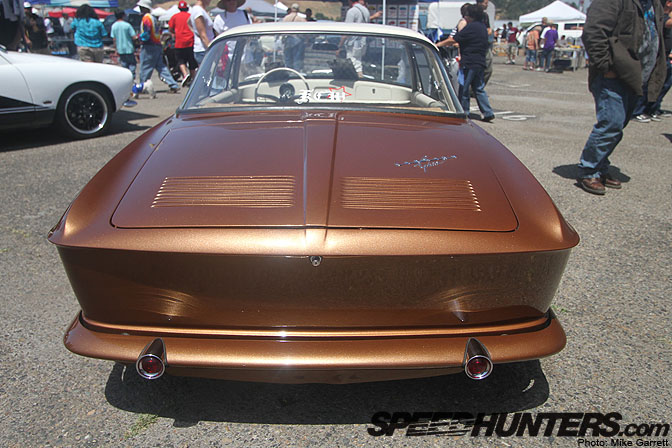 Aside from all the custom work put into this car, the original Ghia styling still looks great to this day.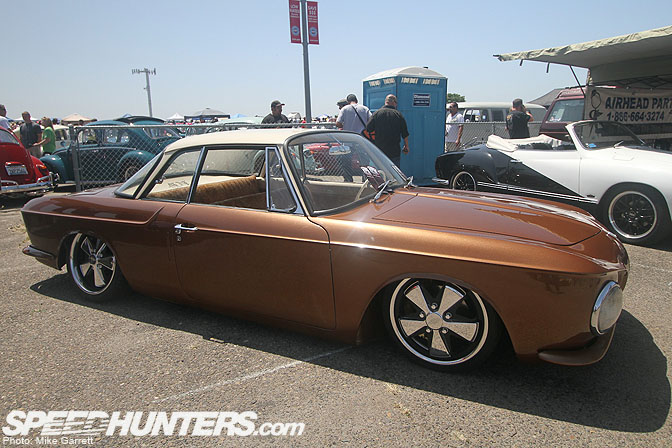 For more on this car, check out the website of its builder – Kustom Coachwerks out of Grand Junction, Colorado.
-Mike Garrett