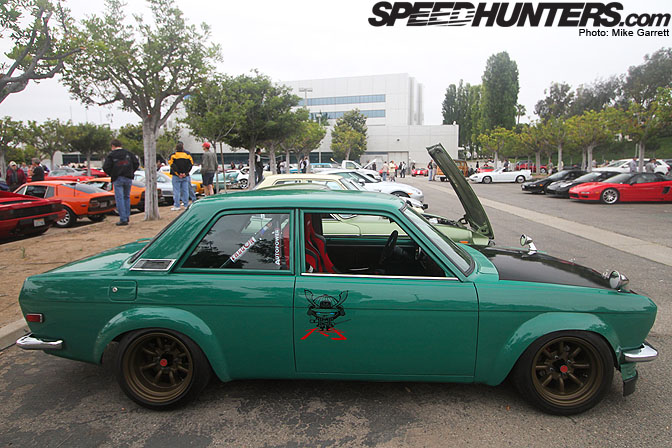 As I mentioned in my post yesterday, last weekend's Cars & Coffee event had a large showing of old school Nissans. There were a few Skylines imported from Japan, a couple 240Z's, and a few Datsun 510's – one of which really caught my eye.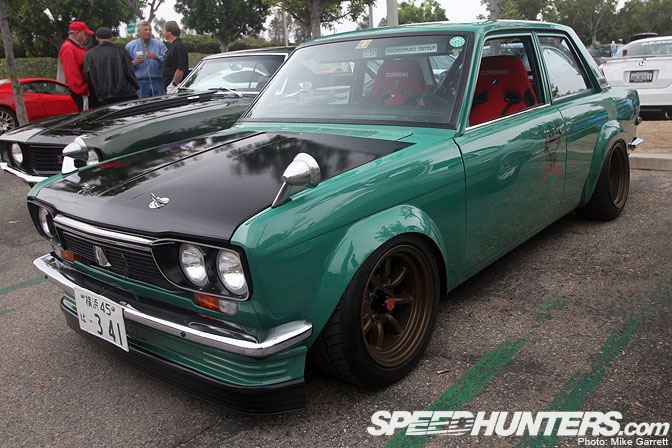 It looks like this particular 510 has been built with a mix of tuner car and retro elements, and surprisingly, it works.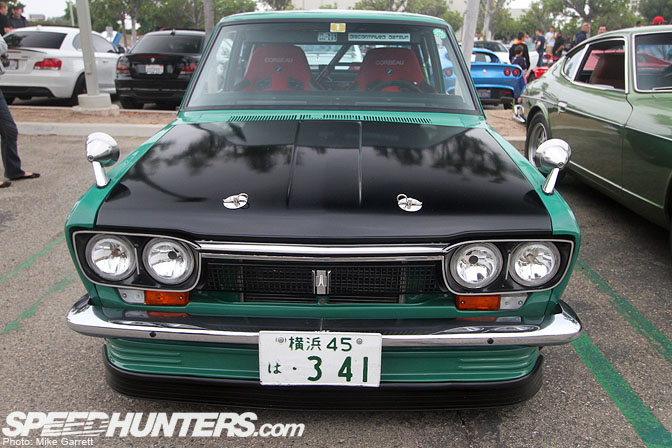 I didn't get a chance to look under the hood, but I'm pretty sure it's not stock under there. SR? KA? Hopped up L-series? Even without knowing about the engine setup, I was still drawn to this little Datsun.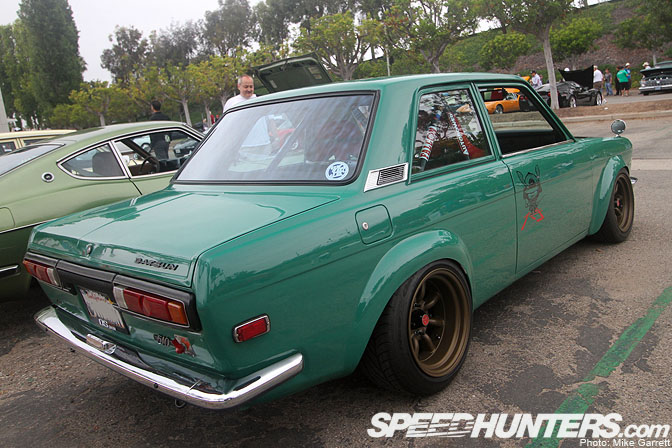 I've always thought that 510's with molded fender flares looked a little cheesy, but not so on this car. Not sure exactly how these were done, but they look great.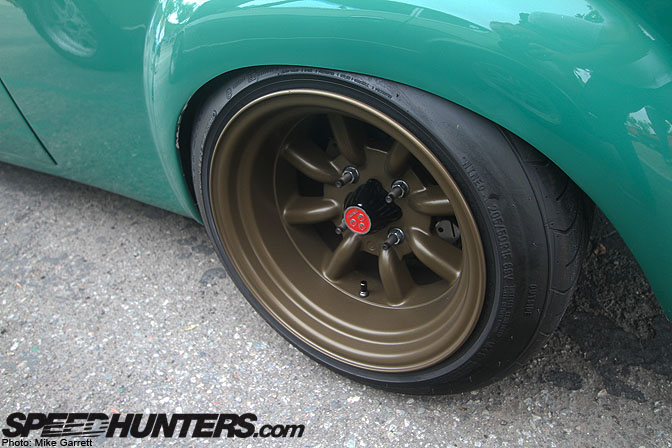 The fact that it's running a perfect fitting set of 15" Watanabes also helps.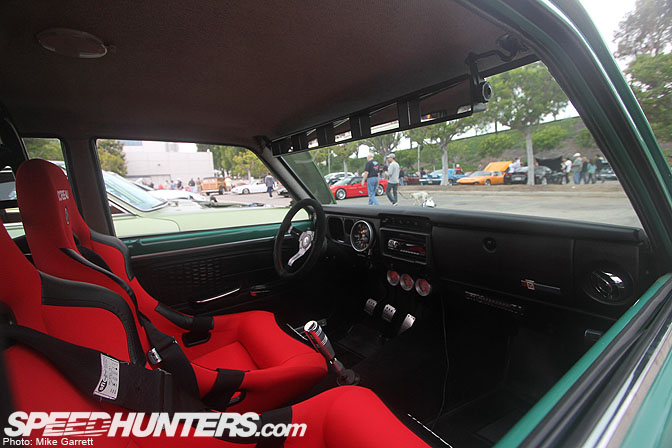 The inside is just as nice as the outside. When was the last time you saw a 510 with an interior this clean?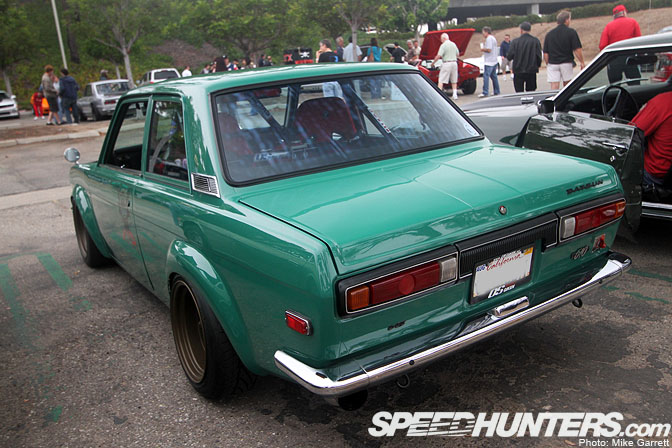 The unique color choice is another factor that gives the car appeal.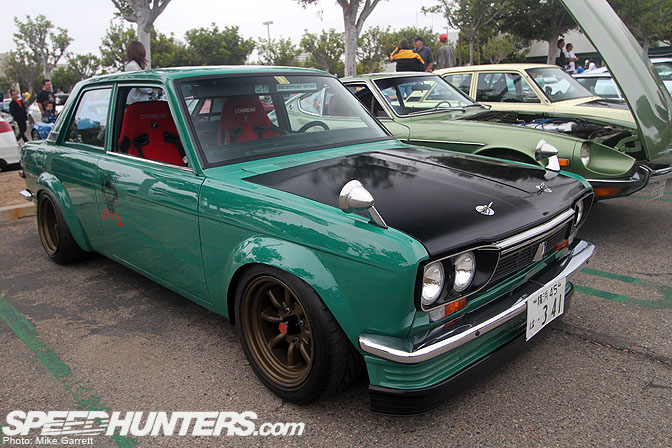 It's always nice to see a popular car like the 510 buitl a unique way, but not to the point of being gimmicky or over the top.
Definitley one of the most interesting examples of the old "five and dime" I've ever seen.
-Mike Garrett