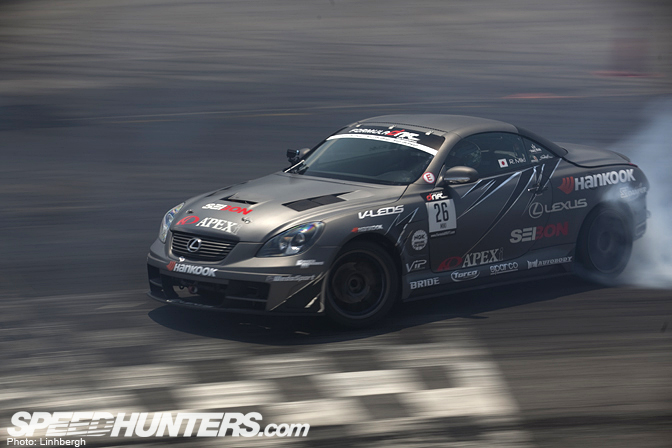 It was rather strange to see a brand new car enter in mid-season. But after some rumors and leaked progress shots, Hankook tires and Ryuji Miki debuted their Lexus SC430 during Formula D at Wall Stadium.
The car stuck with the factory 4.3L V8 and there's no V8 on the Formula D field that sounds as distinctive as this one. It almost sounds like the engine is on the brink of blowing up… yet it's not.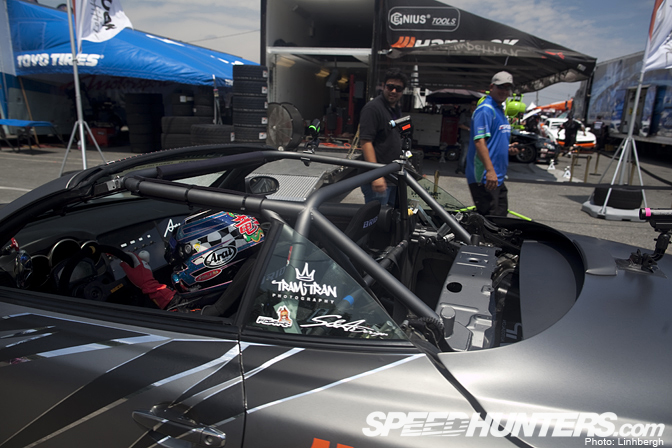 When I saw the car during Thursday's practice session, it had the top up. I figured that the car would have the roof up at all times for chassis stiffness and also to remove the power hard top motors and electronics to save weight.
But when qualification day came around the top was down. Must be nice to be the only car on the grid to have the option of top up or down, eh??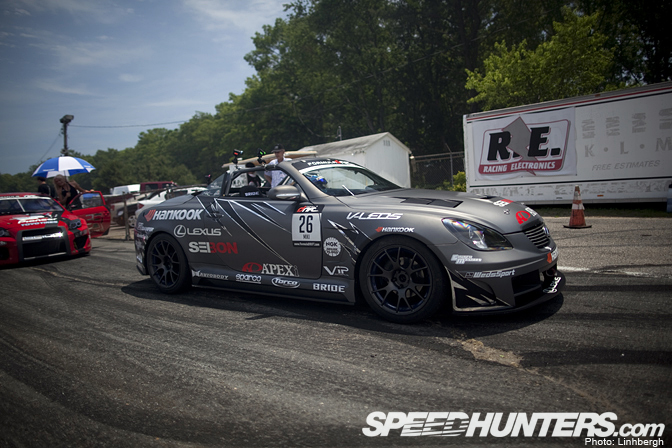 The addition of the Wedsport SA-67R wheels and a lower ride height makes the car look a lot better than with the wheels and ride height when the car was first leaked onto the 'nets.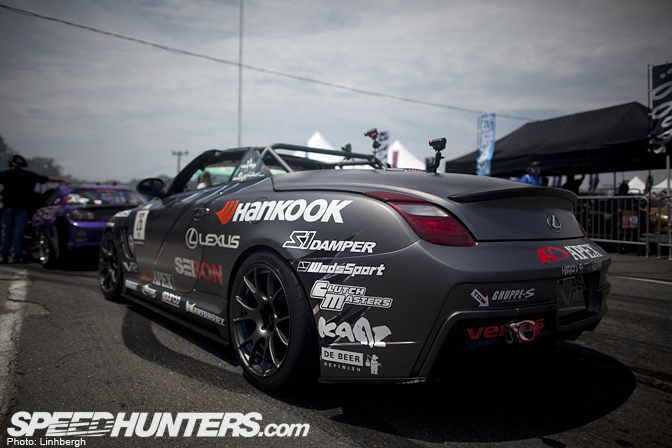 The overall livery of the car is definitely not as flashy as Ryuji's old FD RX-7 but its more understated looks suits the car. I'd personally like to see a bit more flash and pazzaz with a professional race car….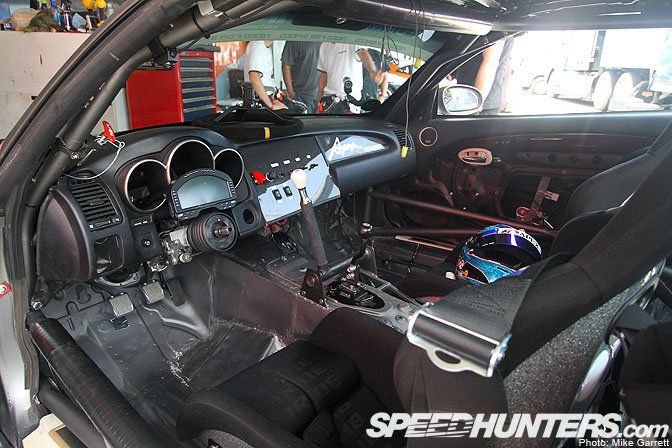 The interior is the usual race car flare: strip away anything thats not needed, add racing seats, and modify the with toggle switches for that extra bit of race car flare.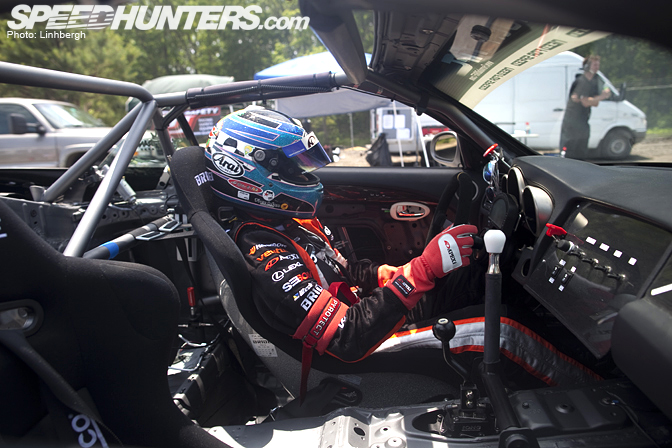 Even though it was the SC's first outing, Ryuji Miki seemed to looked like he was fairly comfortable driving the car around the track.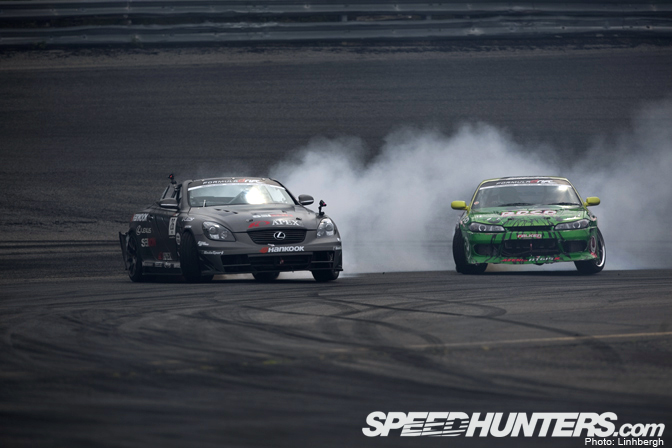 He was looking quite good sliding the thing around. But as we know with any new race car, just finishing the car is half the battle. The next step is to hunkering down and really start to develop the car and make it competitive.
We're looking forward to see what other developments are going to happen with the car at the fourth round of Formula D in Seattle!
-Linhbergh