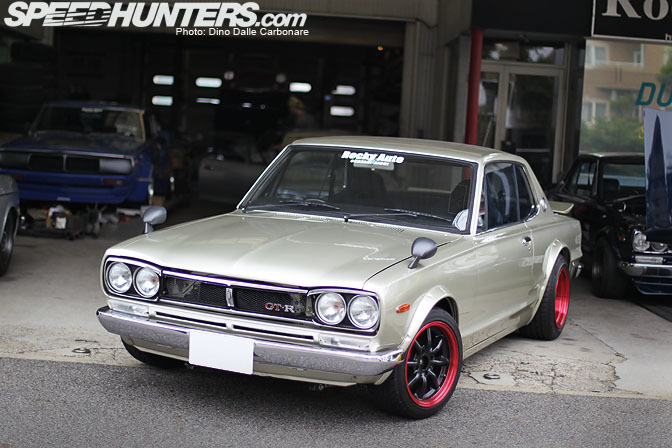 I was like a kid in a candy store the other day at Rocky Auto. The selection of cars at the main shop is nothing short of mind-boggling, each one so different from the next yet so impossibly original. Watanabe-san always has so many ideas in his head for future projects, and I really can't believe he manages to come up with such unique cars each time he puts his thinking hat on. Take this PGC10 2-door Skyline 2000-GT hard top for example.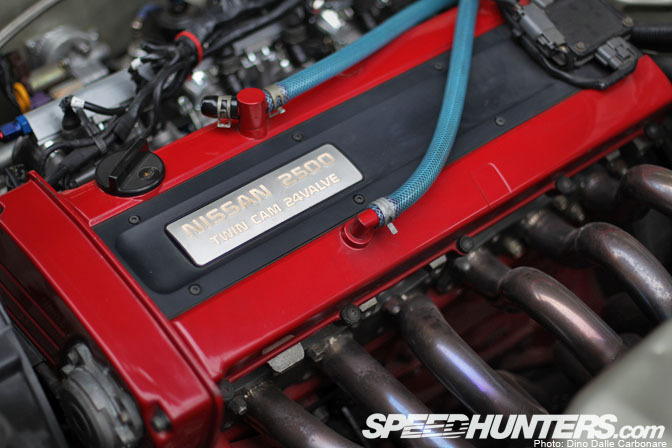 It is one of many demonstration cars that are kept at the shop and used on a daily basis by the man himself. Like most of the cars that come out of Rocky Auto this Skyline has been given a new breath of life, with a series of modifications that transform it into a very modern feeling car. Power is courtesy of an RB25DE, which is smooth and powerful, allowing the classic Skyline to retain its original straight-six feel.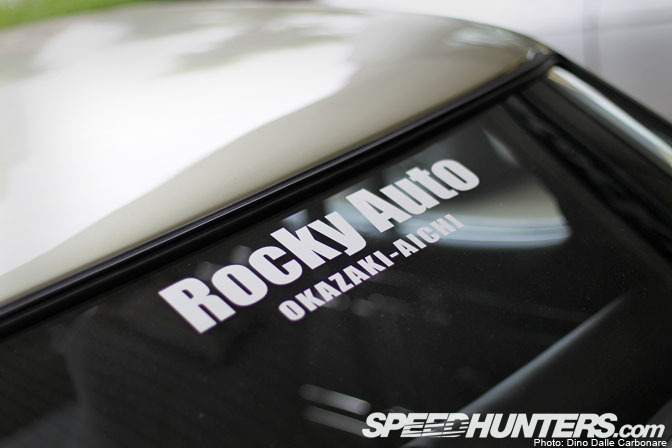 Only complete cars get graced with this sticker.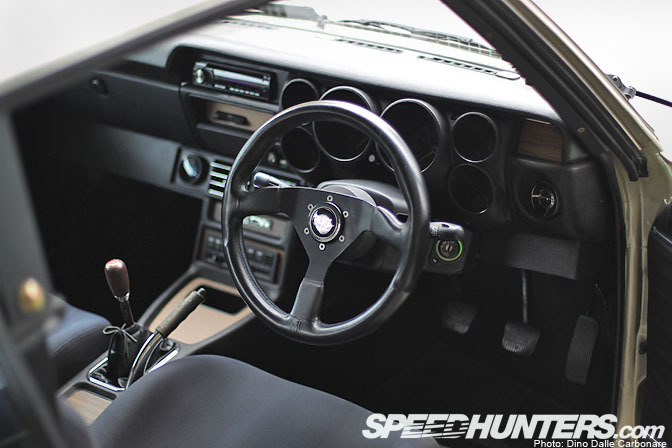 The interior looks factory enough…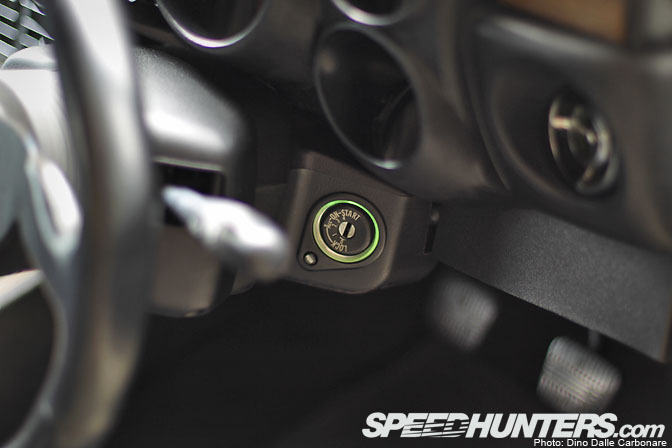 …until you take a closer look. That ignition looks a little too modern doesn't it? That's because it's taken from a C33 Laurel, much like all of the lower section of the dash board, the wiring loom and even the steering mounted stalks.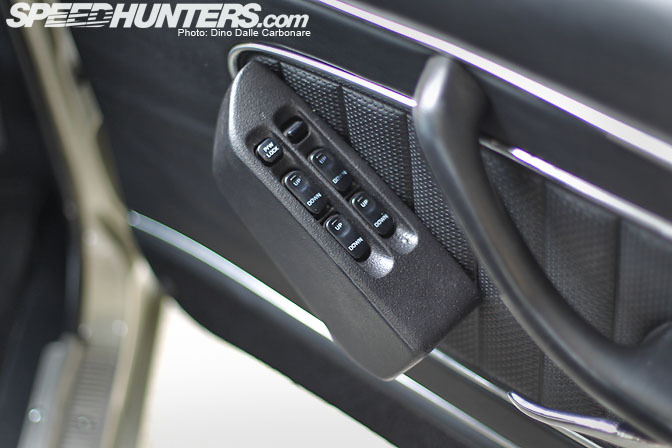 All four manual windows have been converted to electric-operation by using the motors and commands from a later generation 70's Skyline model.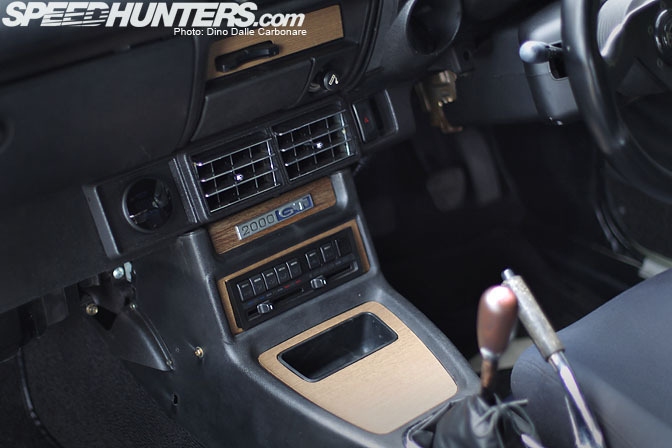 The classic look is still there but that is an A/C unit taken from a C33 Laurel.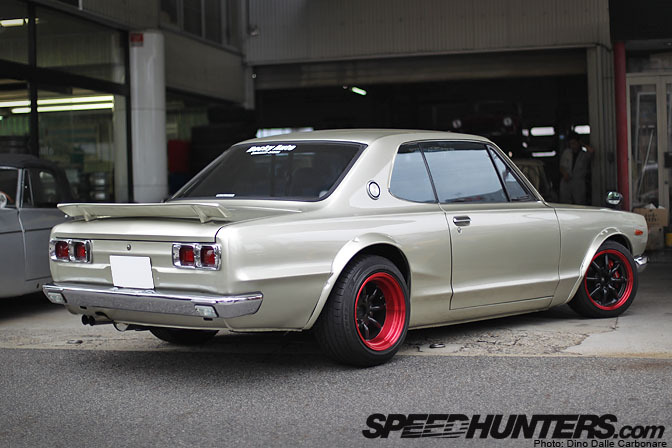 The car may sit a little high, but it's been set up like that to allow it to clear ramps and other urban obstacles one may encounter.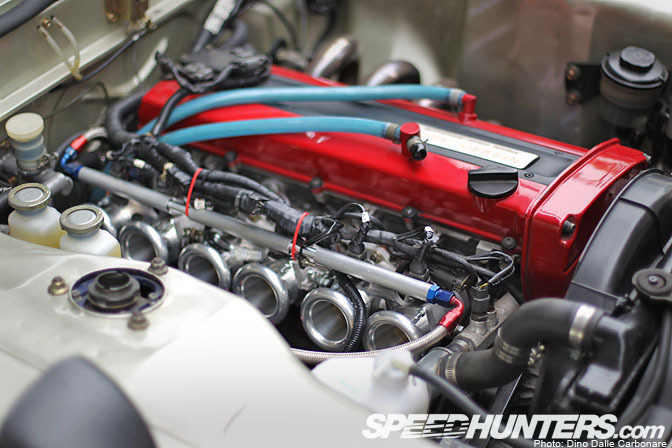 The RB25 has been modified with a special Rocky Auto direct intake throttle system and sports injection system.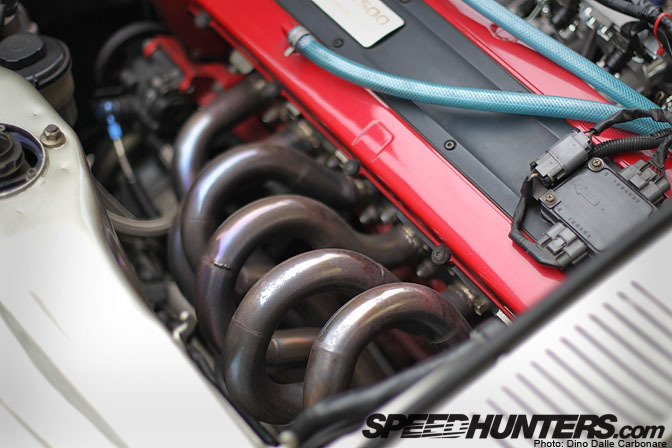 The specially designed headers provide more power along with that glorious, refined straight-six howl.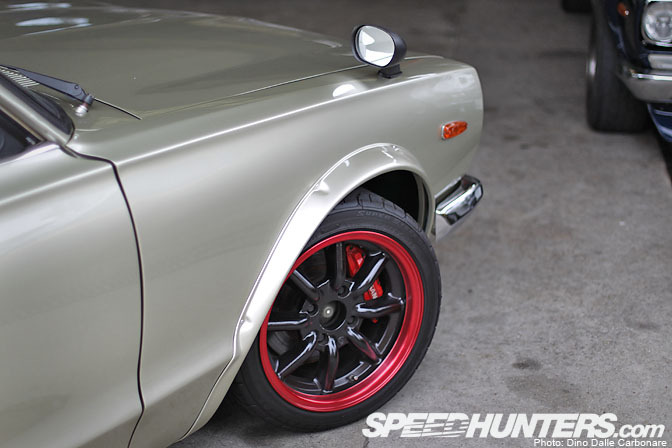 Behind the Watanabe front wheels are 4-pot Nissan calipers taken from an R32 GT-S typeM. The front suspension arms and linkages have been borrowed from an S13 Silvia while the dampers are from an S14. Rocky Auto always takes great care underneath the car, trying to make the handling more akin to a modern sports car. They certainly know what they are doing!!
-Dino Dalle Carbonare