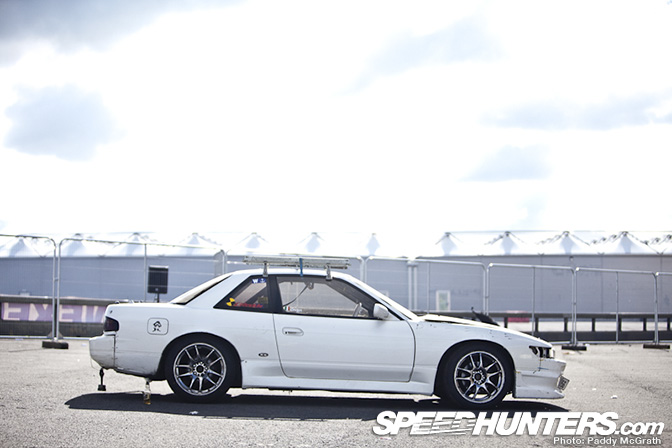 In a world of much seriousness, it's great that every now and then one person comes along to remind us it's okay to have a laugh. Brendan Bynre arrived into the middle of a Show and Shine paddock with this PS13. I'm sure you can imagine the stir it caused when he parked up amongst a group of over cleaned and under used cars.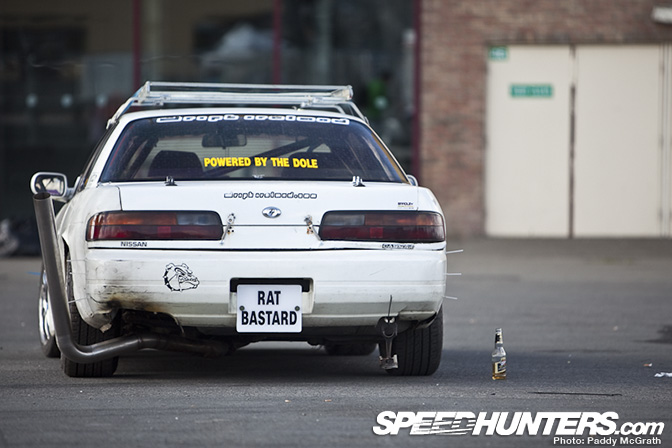 Despite it's rough exterior, it's actually a pretty well sorted car which makes it that little bit cooler.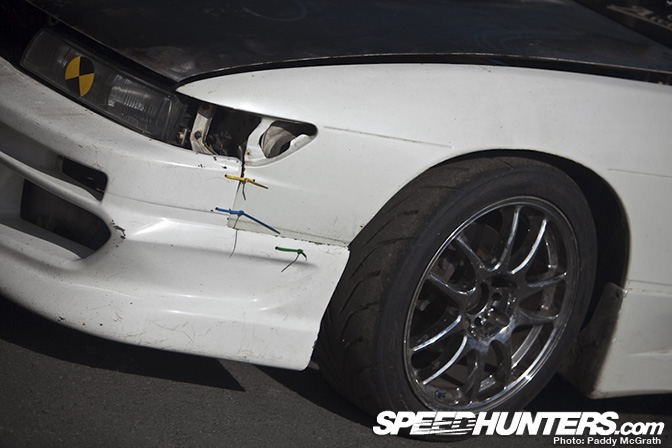 We've got Work Emotions F17x7.5 and R17x8.5 wrapped with R888s at the front and Eagle F1s on the rear.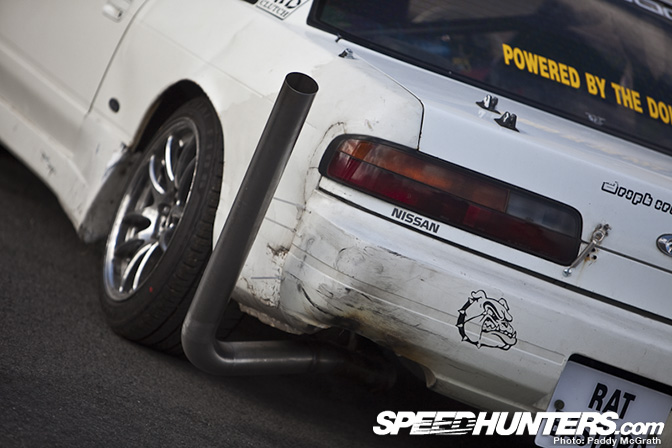 The car sits on Tein Drift Series coilovers while the rest of the exterior is standard except for an unknown front bumper.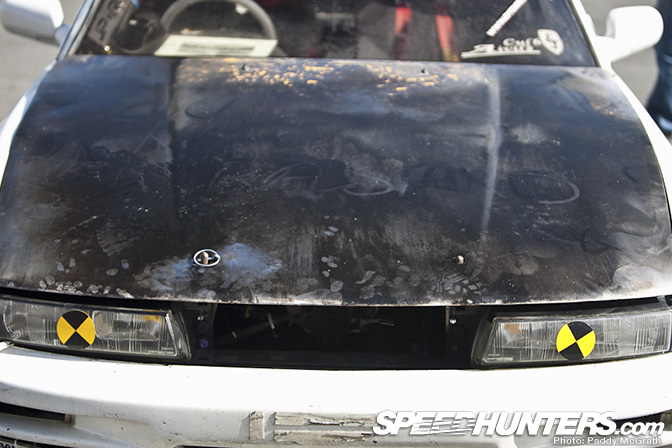 Under the rusting bonnet is an SR20DET, 1.2MM steel headgasket, ARP headbolts, ACL Race big end bearings, Greddy baffled sump, HKS adjustable actuator, S15 turbo elbow, 3" downpipe and a 'custom' exhaust, Blitz induction kit, Walbro fuel pump and a Cusco strut brace.
The inside has been treated to a full rollcage, Sparco bucket seat, MOMO wheel, six point harnesses and an array of Blitz gauges.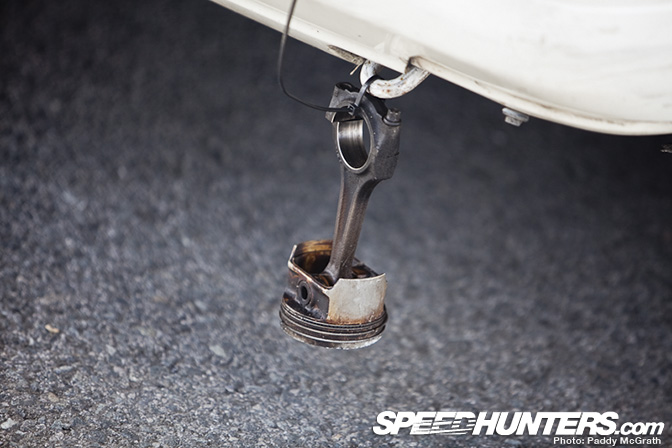 I hope you enjoyed this little spotlight on this PS13. Sometimes it's nice to just let go and enjoy the small things in life …
Paddy