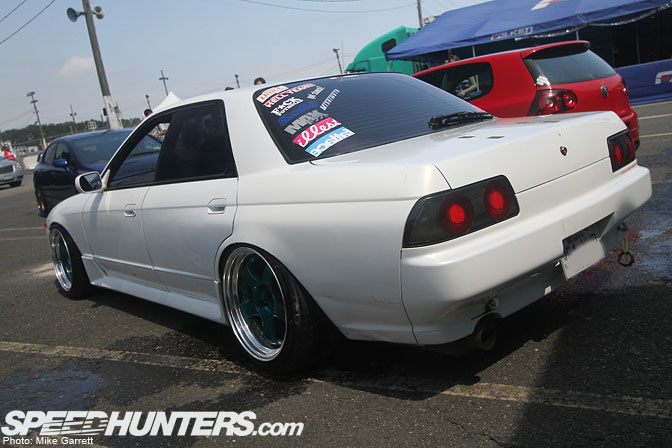 Earlier in the week I did a quick spotlight on a mean looking R32 Skyline I saw at the car show at FD New Jersey.
Now it's time for a spotlight on that car's four-door counterpart.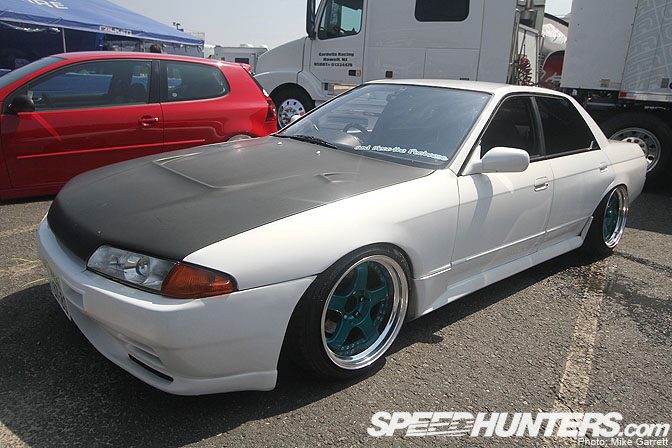 The 32 sedan is one of those cars that represents all that is cool about Japanese drifting. Looking at this car, visions of Izumida's old Skyline or the slammed machines of Team Abou Moon.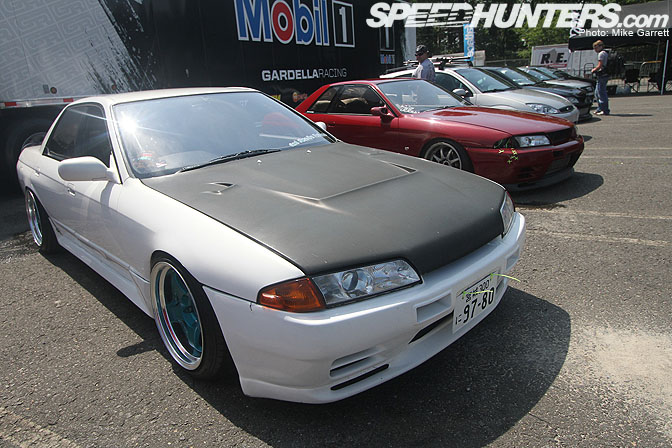 Like the other R32 I posted, this one also comes from Canada. Older Skylines are quite plentiful up there, but few look as cool as this.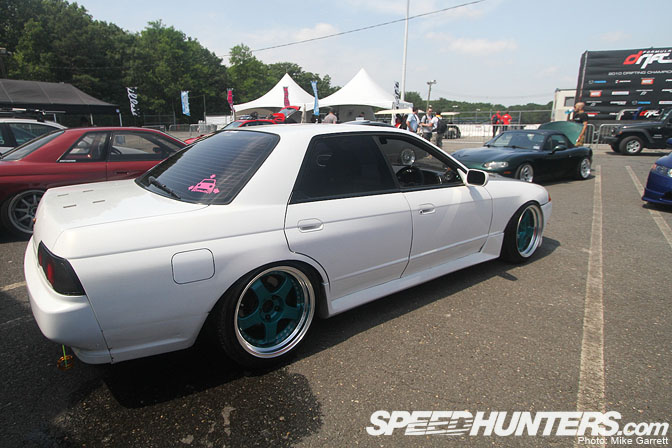 The low ride height plays a big part in making the car look so good.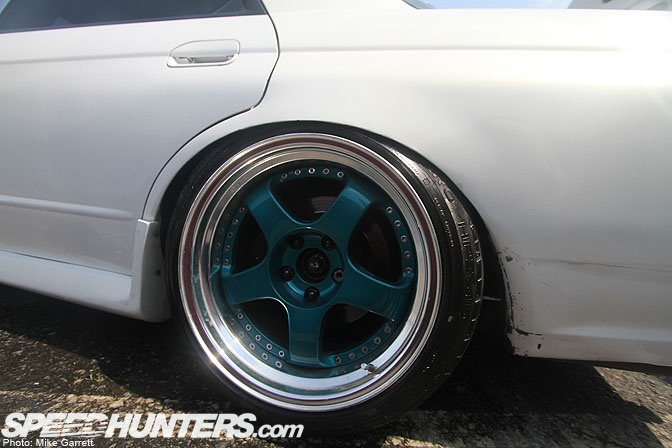 As do these Work Meisters…or are those SSR Professors? I still have trouble telling the two apart…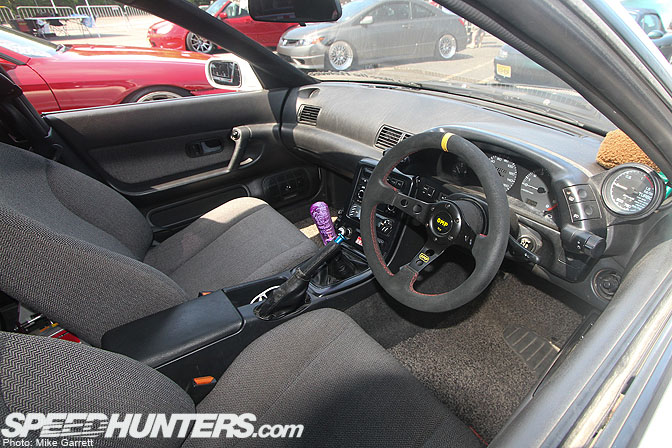 The interior looks mostly original, with the exception of a bubble knob and an OMP steering wheel.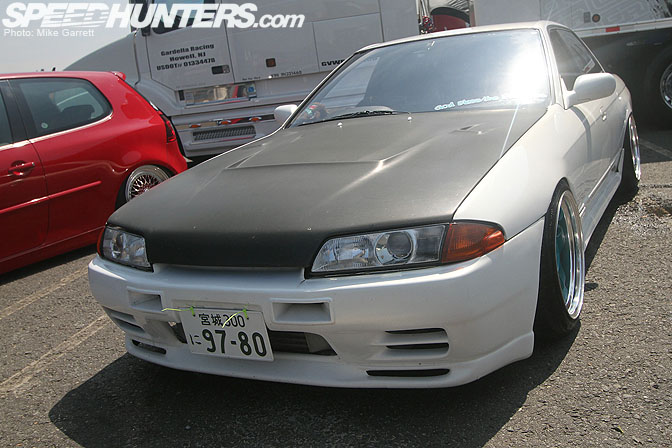 Yep, just another envy-inducing car from East Coast.
-Mike Garrett