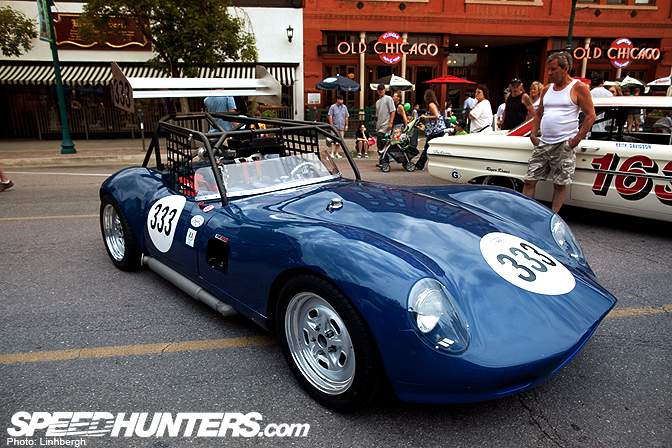 Many of you may have noticed that in first three days of Pike's Peak coverage, you'd see photos of the same groups of cars in each post and there's good reason for that. I was purposely following the biggest storyline for the event: to see if either Monster Tajima or Rhys Millen would be able to fly up the mountain with a sub-10 minute time. Those two cars were in the same class and in the same run group. And that particular run group consisted of the open wheeled class, the 2WD, 4WD time attack class, and the unlimited class. 
I didn't see the other amazing Pike's Peak cars from the other classes until Friday evening's Fan Fest in downtown Colorado Springs or until race day. I made sure that I made it down to Fan Fest for the opportunity to see a few of the cars I have not seen yet up close. This blue Lister Roadster, driven by Charles Breed, particularly caught my eye as I perused the downtown streets.
This car was participating in the vintage modified race car class.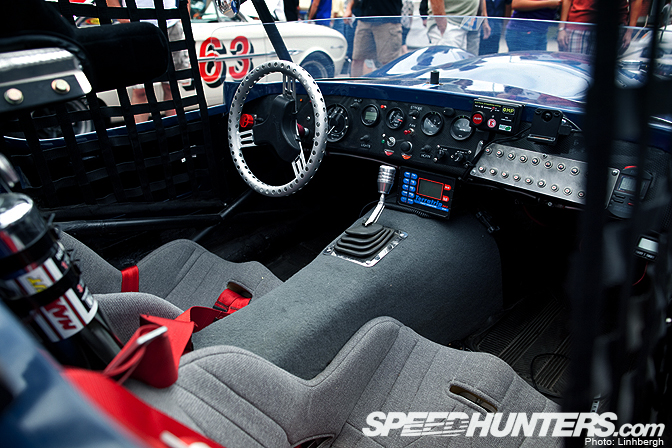 The "office" of the car with all those gauges and toggles give it such a modern and purposeful look but also keeping the vintage aesthetic.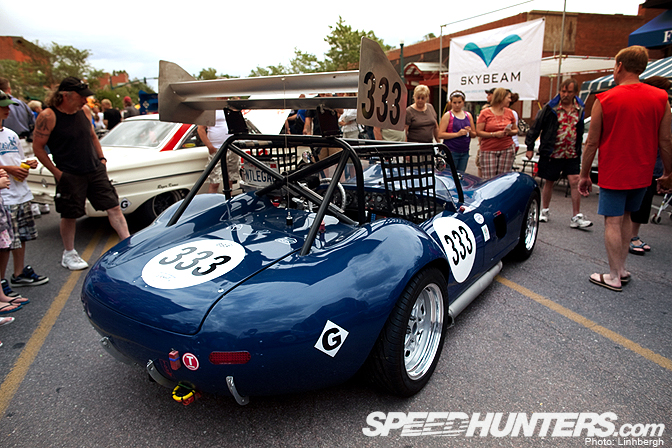 You need as much downforce as you can in the thinner air on Pike's Peak. The wing on the cage reminds me of those dirt oval sprint cars.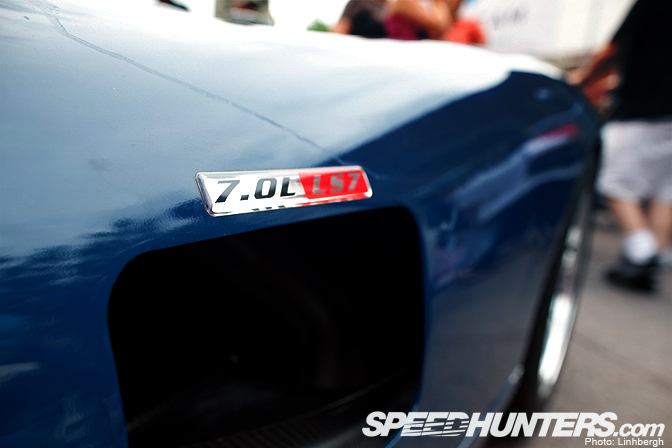 As I walked around the car taking these snaps, I was wondering what engine was lurking under the hood. Then I spotted this badge… Why hello there Mr. 7.0L LS7!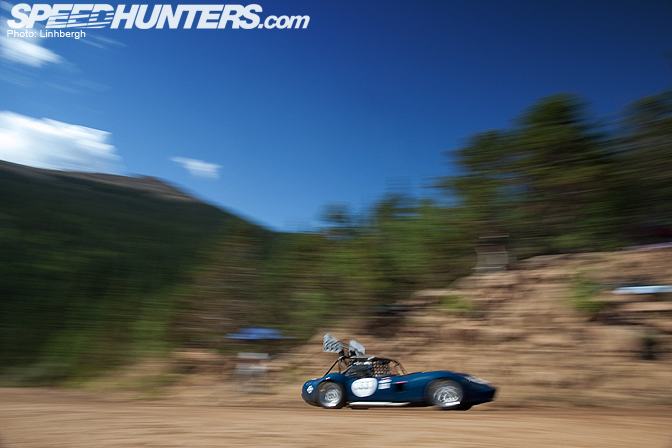 After spotting this car at Fan Fest, I was excited to see how it'd do on race day. Charles Breed threw this car up the mountain in 14 minutes and 47 seconds. That time gave put him in second place in the vintage modified race car class!
What a car, no?
-Linhbergh