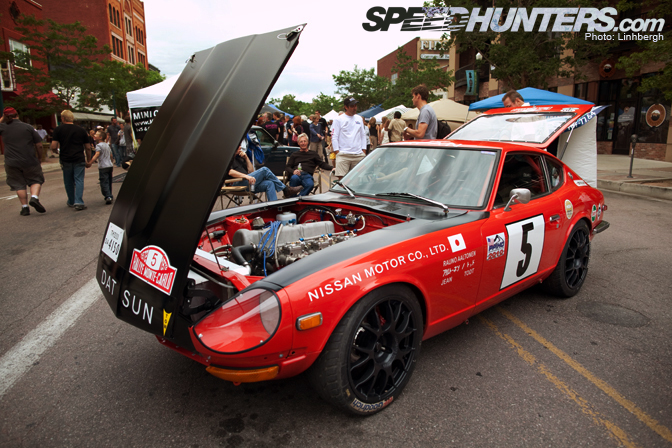 Sitting not too far from the Lister Roadster at Fan Fest in downtown Colorado Springs was this exquisite example of a Datsun 240z. This was another car that I was unable to see in the three morning practice session because it was running in the vintage race car class.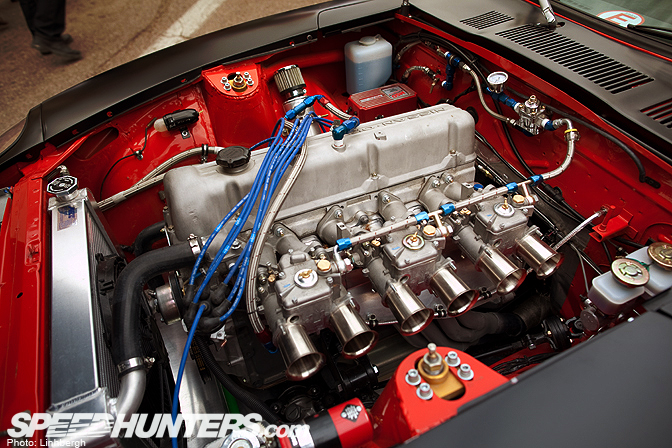 What sits in this immaculate example of a 240z, is no monstrous V8, but a carbureted inline-six L series motor. I'm not sure if the owner/driver, Brian Scott, drives the car up the mountain without filters over those glorious trumpets. Without the filters, the engine bay looks just heavenly, doesn't it?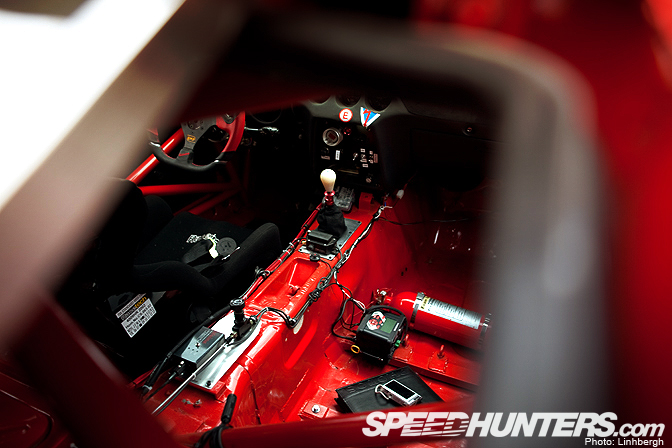 I couldn't get a clear shot of the interior with the doors closed so I stuck my light capture device through an opening in the trunk and snapped what I could.
The interior is as basic and business as it gets for a race car. Though, I was blown away by the completely pristine cockpit! They definitely cleaned up this car for Fan Fest to the point where you can't tell if they actually race the car or not!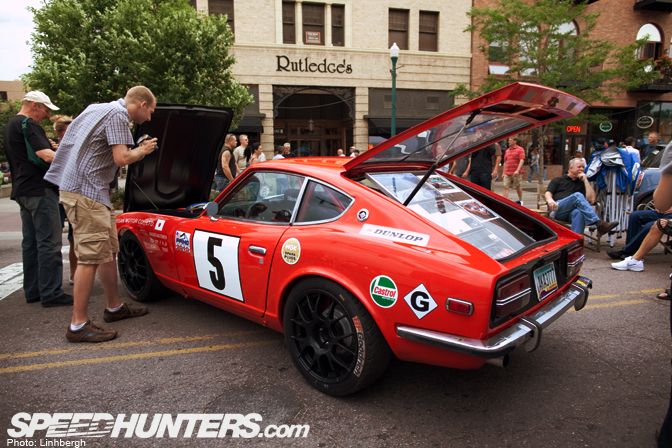 The vintage styled livery looks fantastic on the car.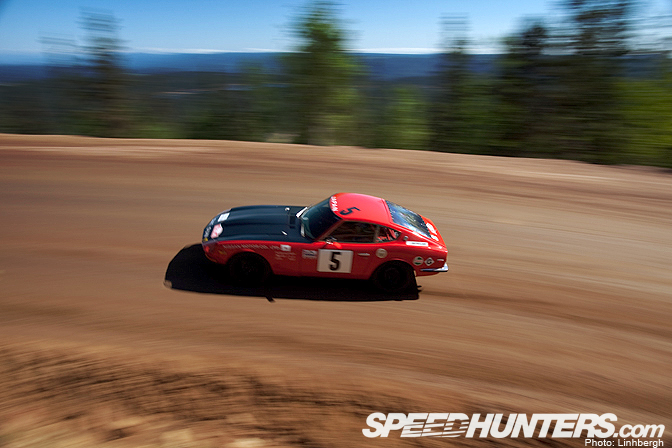 Brian Scott managed to propel this super clean 240z up Pike's Peak to finish fourth in the vintage race car class with a time of 13:55.
-Linhbergh