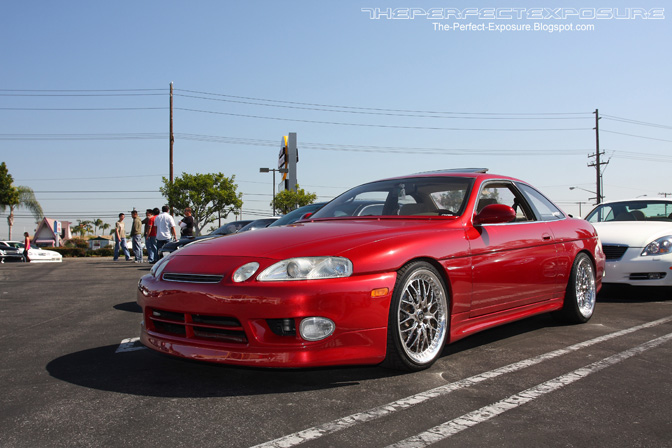 One of the many blogs I frequently visit is The Perfect Exposure blog. It belongs to Jerry Truong who has an amazing eye for photography and seems to be at every cool event in the States. He asked me if I could feature his daily driver and after I saw the car thought it was worth showing to the Speedhunters audience.
Jerry's machine is this SC300 that he bought 5 years ago, at thetime it was completely stock. He turned it into this sleek looking cruiser with some cool, understated modifications. I always feel that the SC300 is really underrated, In Holland I almost never see them but as you can see in these pictures,some mild updates can make all the difference.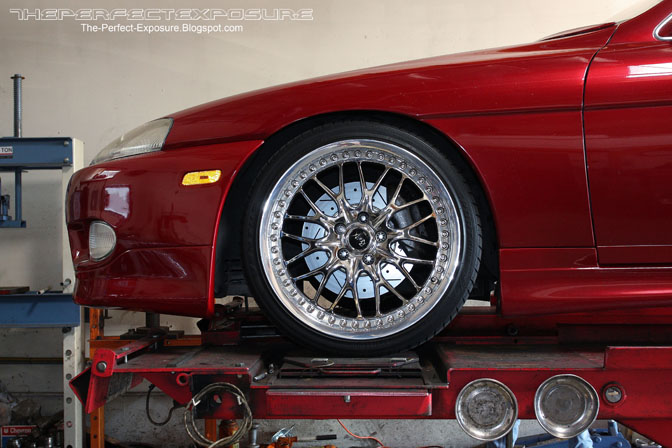 It all starts with the wheels: Jerry opted for a set from Work called Rezax II in Superchrome with polished lips. They come in 19" and are true 3 piece wheels. Behind them are the upgraded 4 pot calipers and Supra rotors.
The car has been lowered on Tein coilovers and are controlled via a Tein EDFC. To achieve a better stance Jerry got some Ichiban spacers to get the wheels flush with the fenders.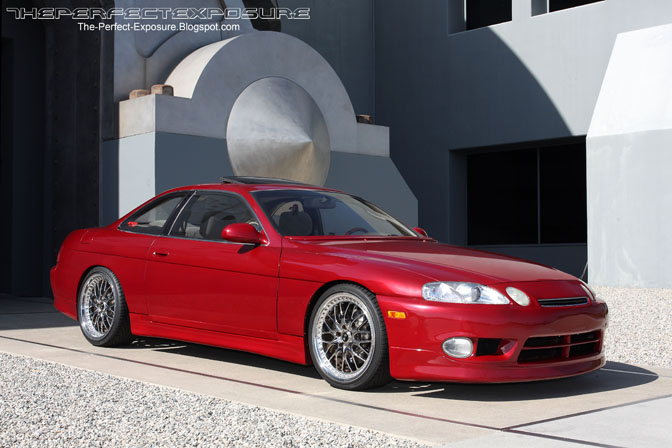 The exterior features a complete Shine Auto Project body kit that includes the front bumper, side skirts and rear bumper all made from FRP.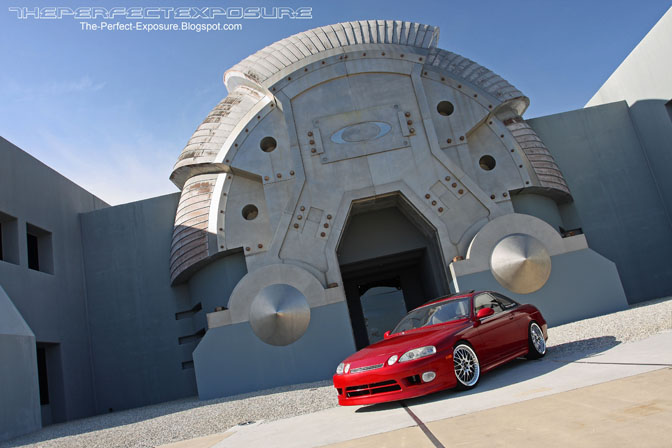 I believe this is the entrance to the Oakley factory, right? A perfect location to shoot this sleek looking car.
The Shine rear bumper had to be modified to fit the Tanabe Prototype Medallion Touring Exhaust. The rear lights have been updated to 1997 spec.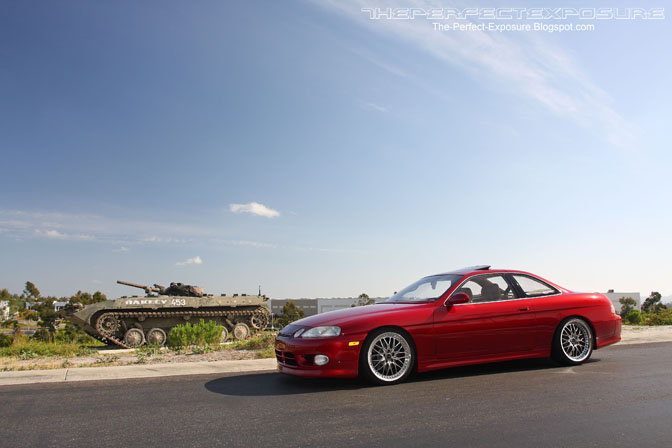 One final shot of this Lexus SC300 on the driveway to the Oakley facility. Be sure to check Jerry's blog on The Perfect Exposure.
-Jeroen Willemsen