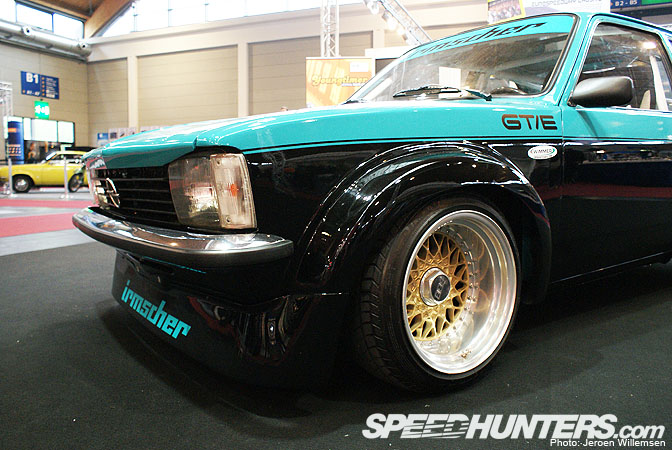 In between all the more modern rides at the Tuning World Bodensee was this refreshing machine. It's an Opel Kadett C in a full Irmscher widebody outfit. The car is even a GT/E version that is quite rare. It featured a fuel injected 1.9 liter engine capable of 105bhp. Not much for today's standards but with a weight of 910kg it is more than enough to make this a fun daily driver.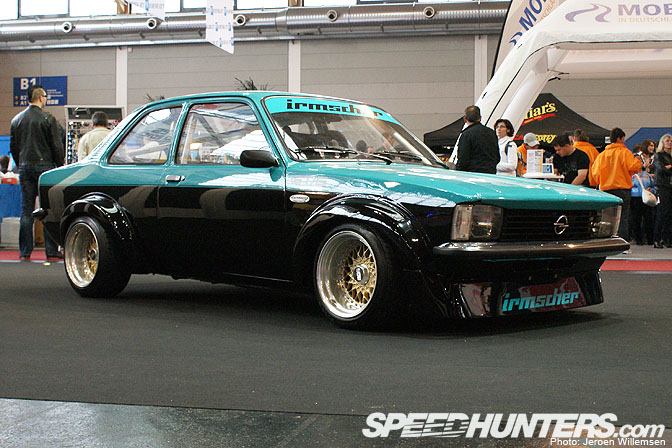 The car is very popular amongst the hill climb enthusiasts because of its low weight and great handling. To improve the cornering capabilities the track has been widened quite a bit and still the Irmscher fenders have a hard time covering the wheels.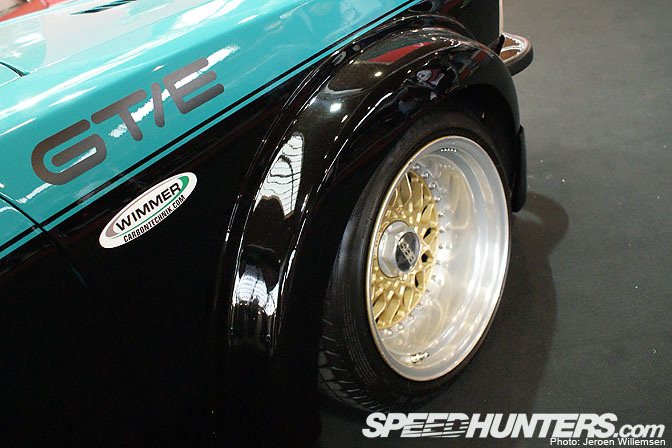 I don't know the exact measurements of the BBS wheels but they are 15" with 215/45 Toyo rubber wrapped around them. The gold contrasts really nice with the teal and black exterior. I must admit I have never seen these wheels with so much dish.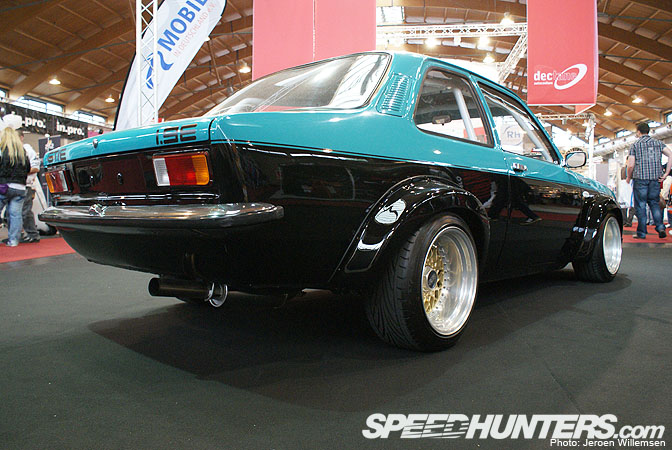 Just look at those fenders, crazy right? The overall appearance of this car was flawless. Everybody just walked by and I got some funny looks when I was all over this car with my camera in hand. I think they didn't understand my affection with this car, and I'm not even a Opel guy.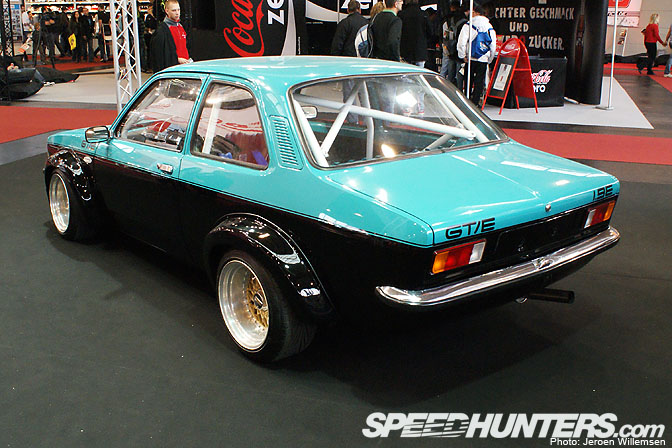 The interior has been treated with a rollc age painted in white and it had been stripped of all the unnecessary bits. It only had one racing bucket, so you don't have any distractions from the co driver; it's just you and the machine.
-Jeroen Willemsen