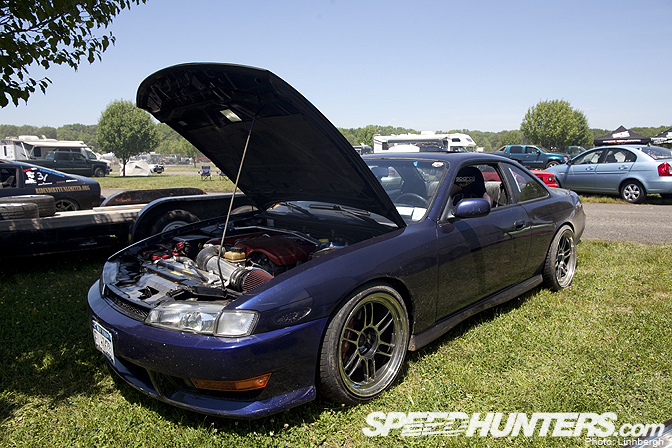 As I was walking around the pits at this year's East Coast Bash, I came across this kouki S14 and it struck me as a fairly understated car for such an event. It was not insanely slammed, have a body kit, or have wheels that fit super aggressively. It looked right for not being overly riced. 
And I liked it.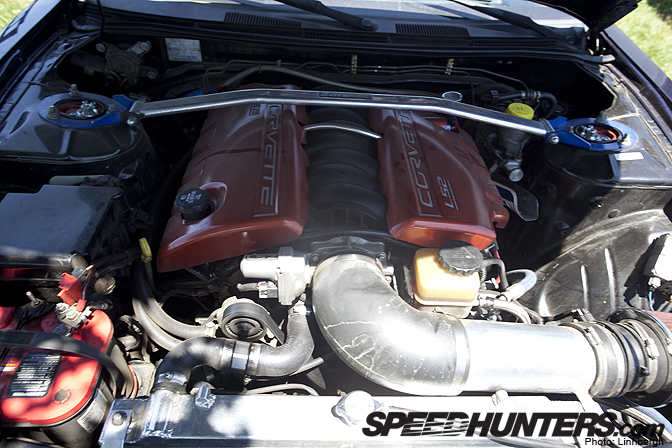 Everything made sense once I saw what sitting in the engine bay. Out went the KA24 and in went an LS2 Chevy V8. The owner of this car seeks to further his driving skill to a more professional level. 
V8s have been proven on the FD field to be a very competitive, reliable, and cheap power plant. And that notion has trickled down into the grassroots level. Want to get more serious? Drop a V8 in and forget about turbocharged 4 cylinders!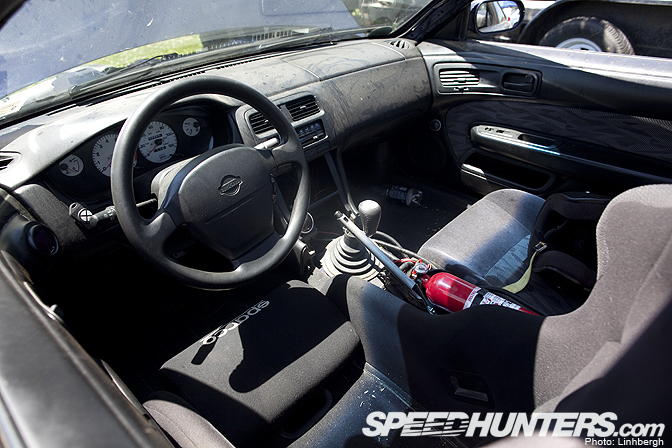 I was surprised to see that the interior was relatively untouched. I was expecting a fully stripped out drift machine.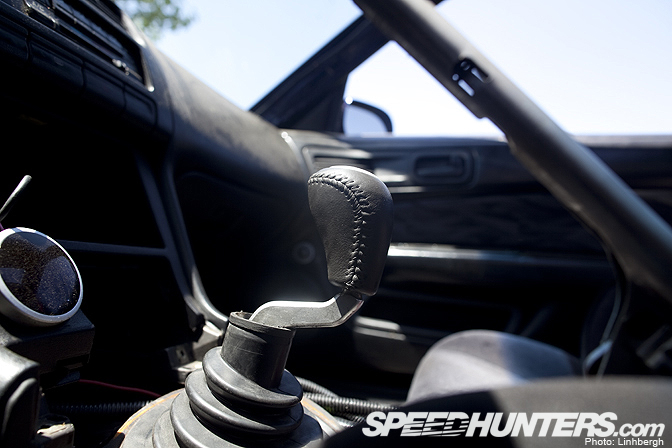 The shift knob looks like it came from a 2003/2004 Mustang Cobra.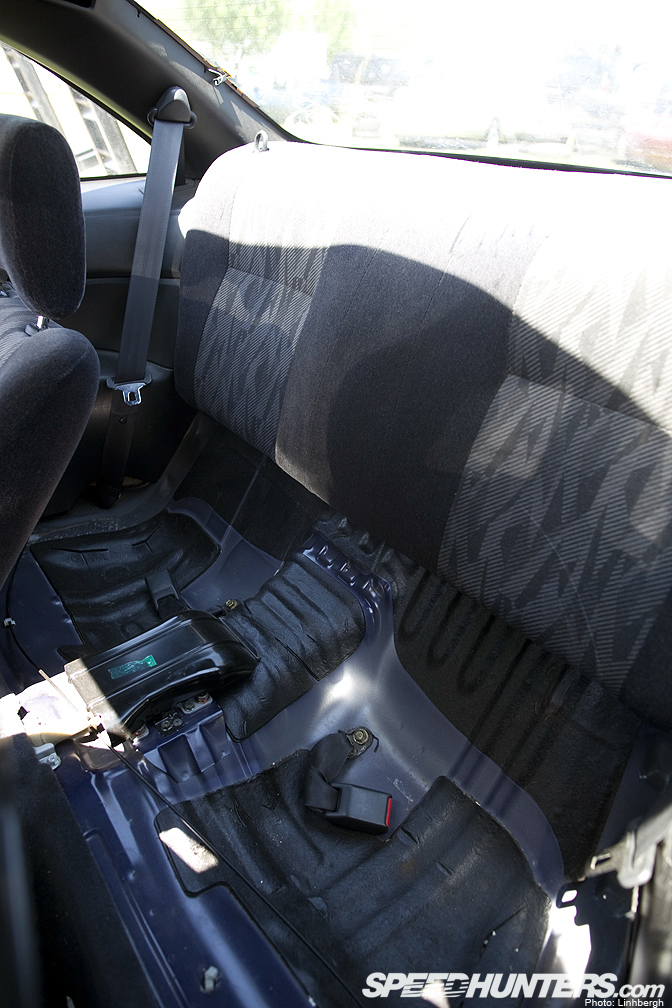 Back seat? Don't need.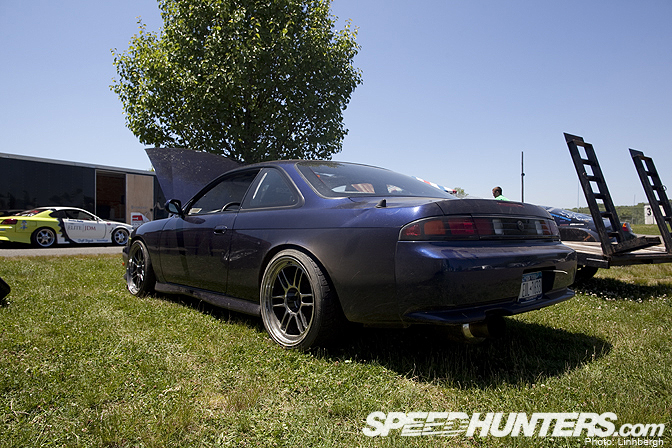 You really can't go wrong when you have a decent drop and a set of lower offset Enkei RPF-1, right? That setup always looks great. Add the sound of an LS2 V8 with an S14 body and you have a winning combination. 
-Linhbergh