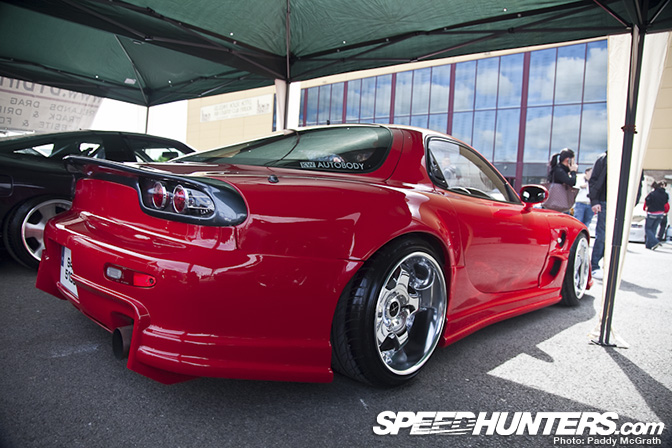 Earlier today we ran a spotlight on a pretty sweet 180SX. This evening we run another spotlight on an equally sweet FD3-S. The owner of this fine FD is Rick Weldon, brother to Keith Weldon who own's the aforementioned 180SX. The paint on this RX7 is insane, the finish is just superb.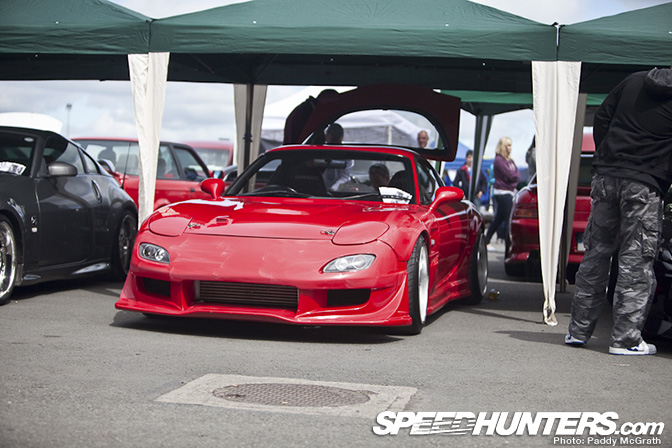 The exterior has been graced with a Veilside kit with Origin front vented front wings. The bonnet is a carbon fibre item, painted to match the rest of the car. Has the trend of unpainted carbon begun to fall away ?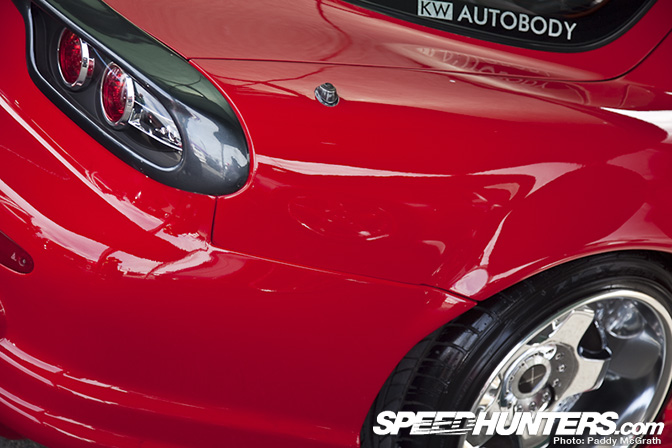 I mentioned how red it is right ? It's credit to the guys at KW Autobody who painted it. At the rear we have a Shine auto rear light spoiler which has been moulded to the body.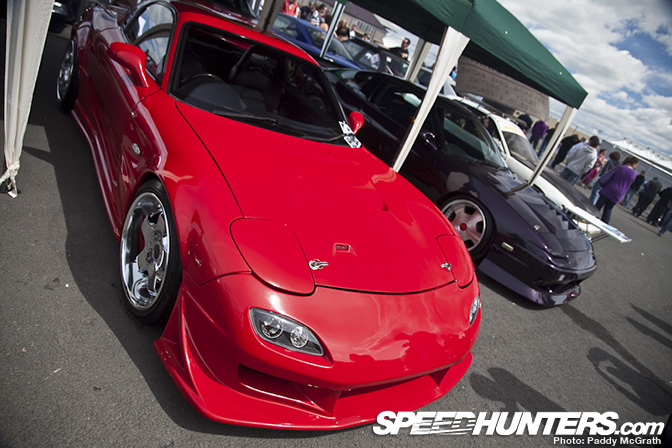 Under that painted carbon bonnet we have a fully rebuilt street ported 13B. It features aftermarket pulleys, Sard fuel pressure regulator, aftermarket injectors, Apexi AX 75F82 turbo with a water cooled wastegate. There is a Feed exhaust system and at the opposite end a Koyo radiator.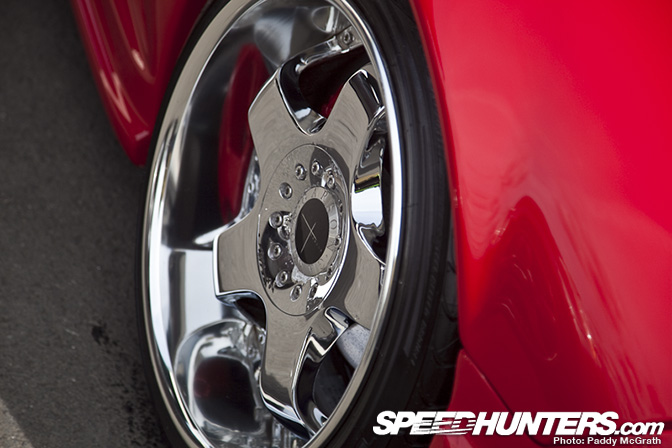 Sitting on Buddyclub coilovers are Garson 18*9.5 -0 wheels on the front and 18*11 -0 on the rear.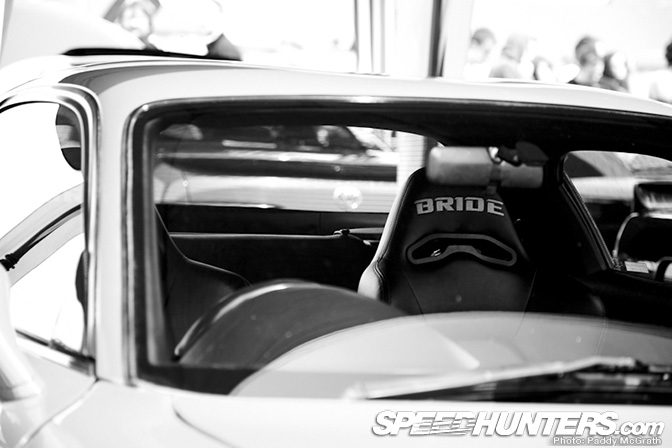 Like his brother Rick has gone with a tidy interior. Bride Briz leather seats, Momo steering wheels, HKS boost controller and a Blitz turbo timer. The battery has also been relocated to the boot.
Seeing cars like this has truely reignited my dampened enthusiasm for modified Irish cars. For so long, guys were importing cars from Japan and just leaving them as is or modifiying them in ridiculous inappropriate ways. I think we're on the dawn of a new era here and I for one can't wait to see what it turns up.
Paddy