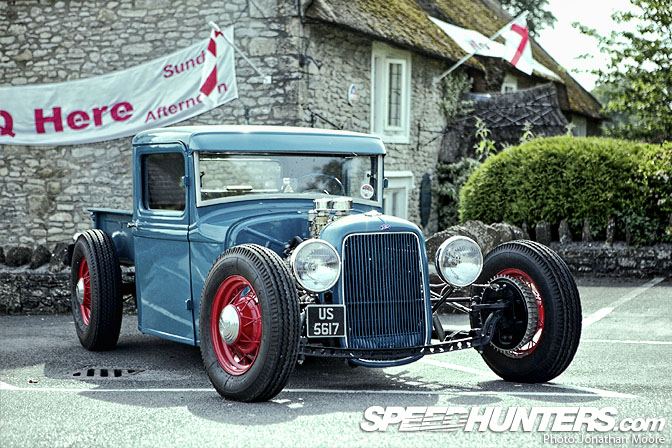 Does it get much more incongruous? The heart of the English countryside. A thatch-roofed pub. And a hot rod? In between FIA GT events, this week I'm working down at the Glastonbury Festival in the southwest of England, the famous music festival that attracts upwards of 160,000 people and becomes the largest town in the area for the week that it's on for. Glastonbury is normally the domain of VW campers and 4x4s: not a place I expect to get much Speedhunting done. But with the freakishly hot weather there was something rather out of place sitting in the car park of the thatch-roofed pub car park as I was about to make my way on-site.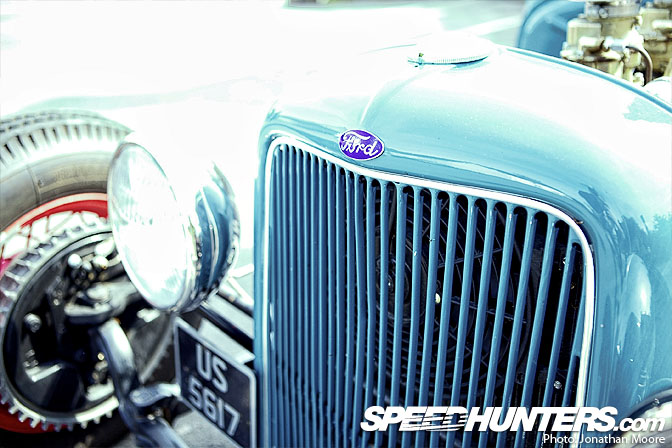 Unfortunately I didn't manage to catch up with the owner, so I couldn't get the full specs. but I loved the classic finish to this 1930s Ford Model B pickup-bodied street rod, running minus hood so its glorious V8 was on show. It was running on narrow Ford wheels which were enveloped by the big, finned vintage Buick brake drums.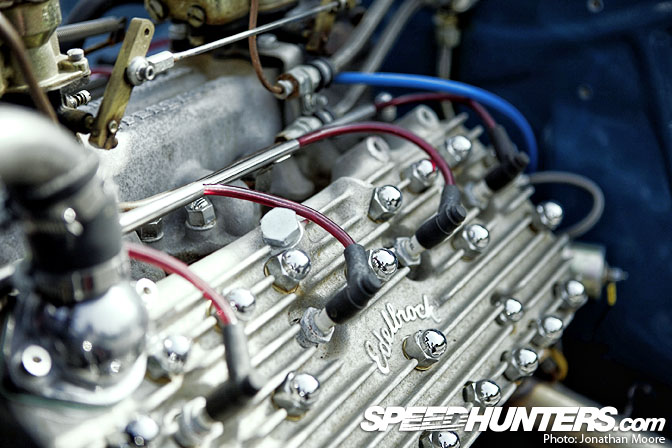 The V8 engine was definitely a worker rather than for show, but the chrome was still polished and I bet it sounds great. Edelbrock heads were mated to an Offenhauser intake manifold and a pair of gleaming carbs.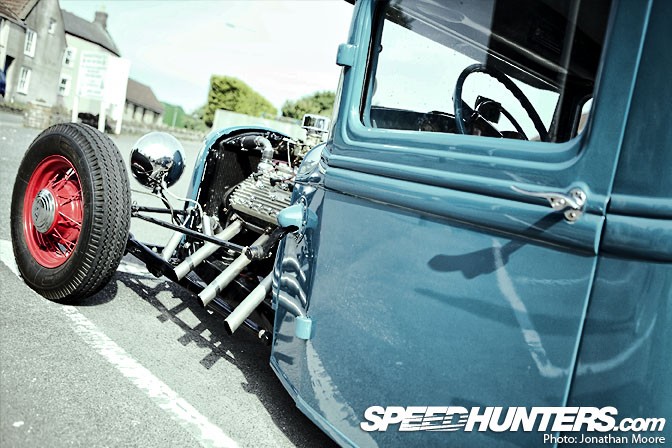 I'm a bigger fan of this kind of subtle flat blue paint finish and working look than the more glitzy metallics that adorn a lot of 'rods. The interior followed the same theme, being clean, simple and subtle.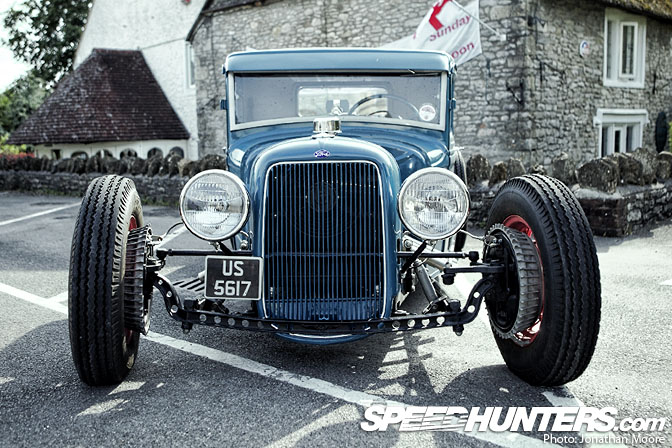 Parked up next to a variety of 4x4s about to tackle the Glastonbury fields, the Ford was getting a lot of deserved attention. If the owner is out there maybe they can fill in some details!
Jonathan Moore