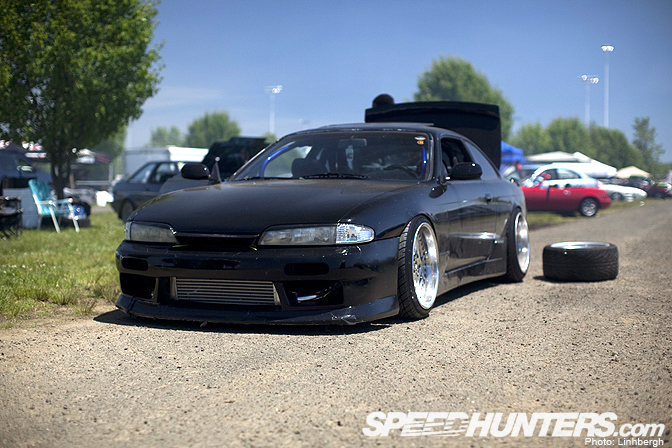 This is a completely far cry from the last East Coash Bash S14 we had a spotlight on, but it's still very cool –yet functional.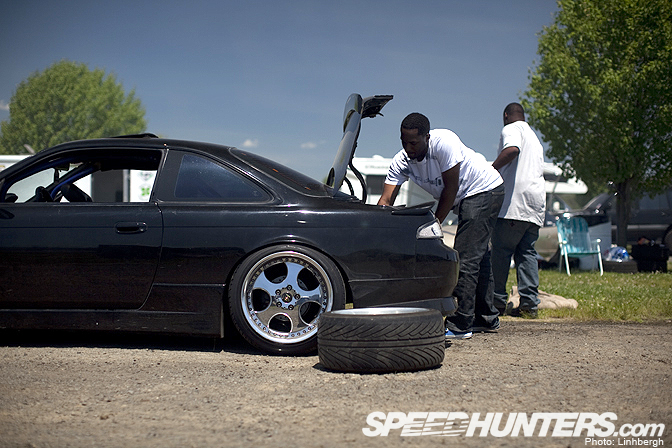 The state of "flushness" keeps getting pushed further and further in the car show/meet scenes, but when it comes to on-track driving, a good set of wheels that fills up the fenders just right is all that's needed. This zenki S14 looks great.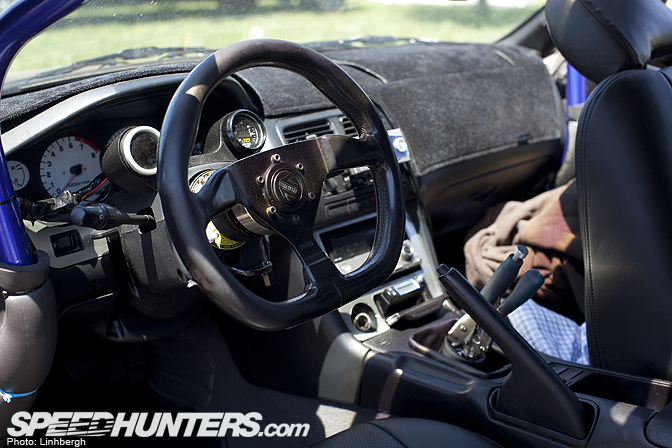 The interior is as daily-driving drift-spec as possible.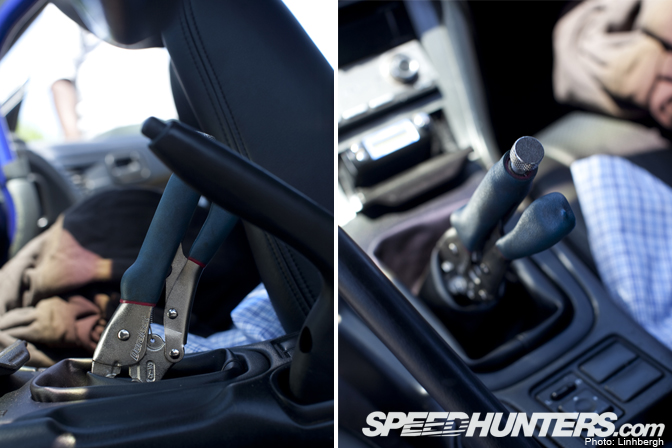 The gear stick came completely off so some on-track remedy happened. This wrench is the result. The driver said that it works just as well! Got to love the ingenuity that comes from racing eh?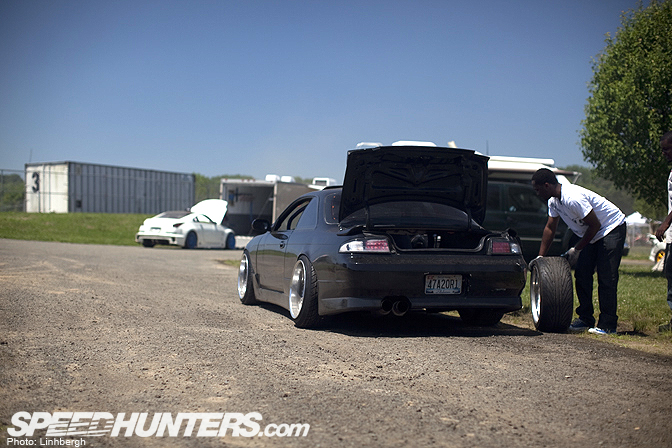 It's good to see the spectrum of different drift cars at an event like East Coast Bash. You've got the more serious drivers with their V8s and not-as-slammed ride heights and this: a massively fun weekend drift car that looks good standing still as it does sliding. You can't complain can you?
-Linhbergh