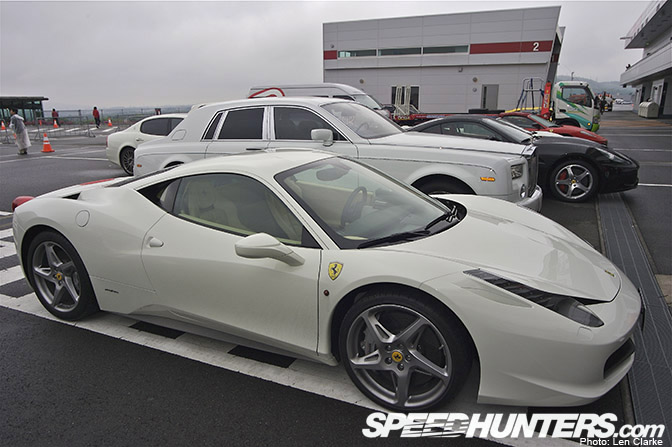 While at the 2010 Ferrari Festival at Fuji Speedway, a tour of the parking lot soon turned up examples of one the of the cars making its Japan debut at the event, the striking 458 Italia.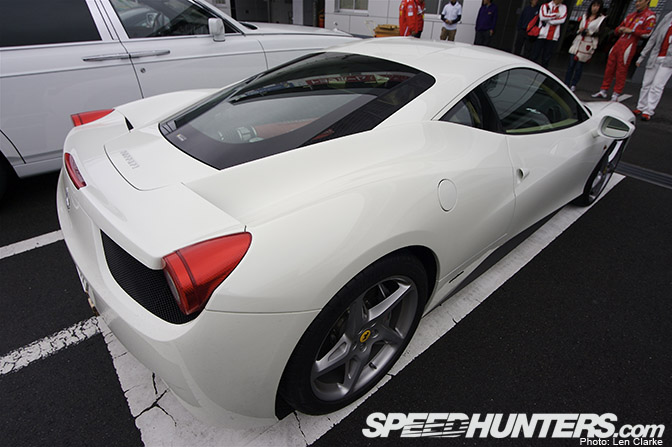 The car that replaces the F430 certainly is a worthy successor to the most popular model from the brand.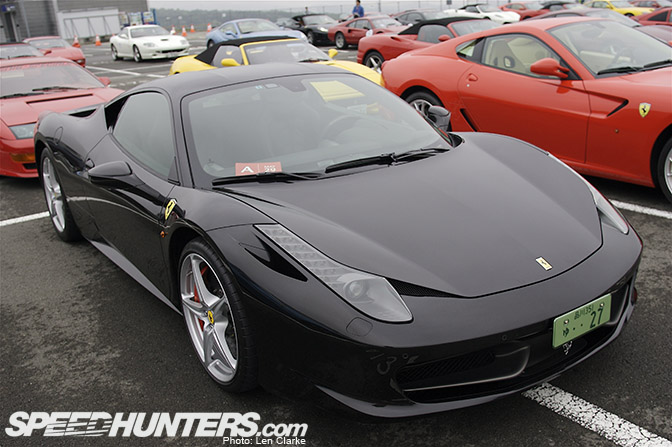 It turns out there was a pair of the new machine at Fuji. Note this example had rather more sporty wheels than the white one.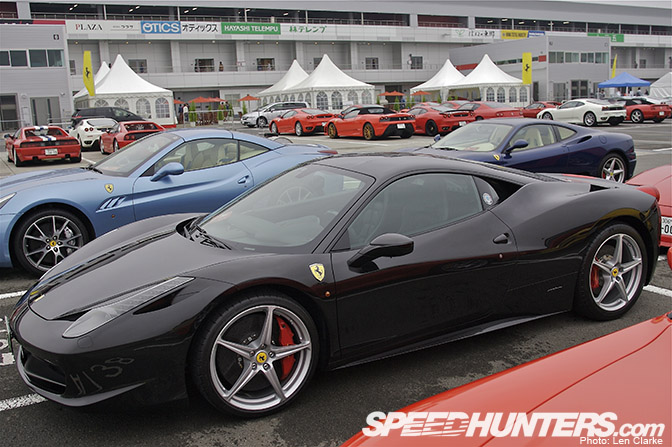 Better illustrated in this image.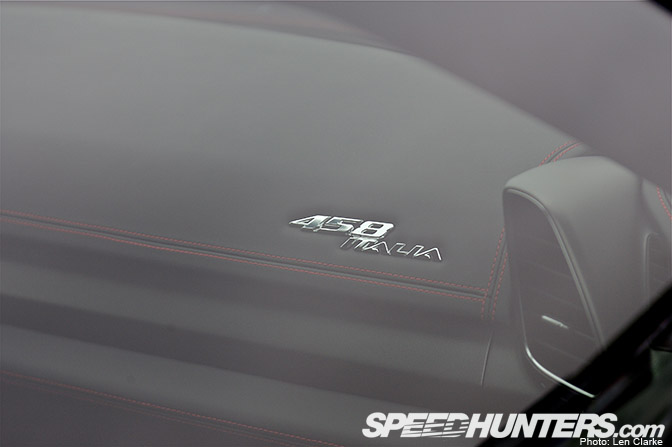 The 458 looks destined to become yet another classic in Ferrari's unparalleled lineage.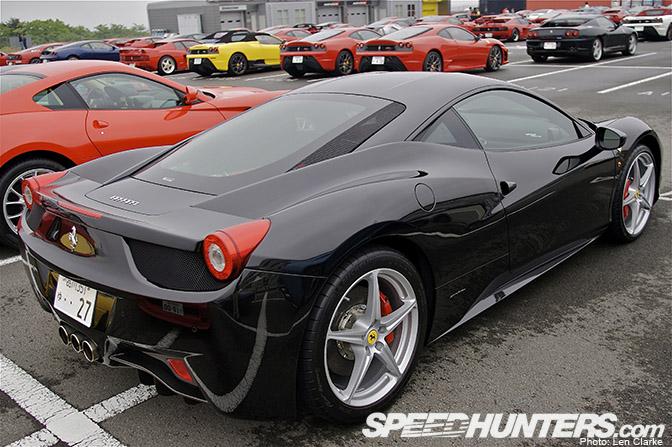 And one final shot of the rear of the car. The California-esque rear lights make quite a statement.
 – Len Clarke