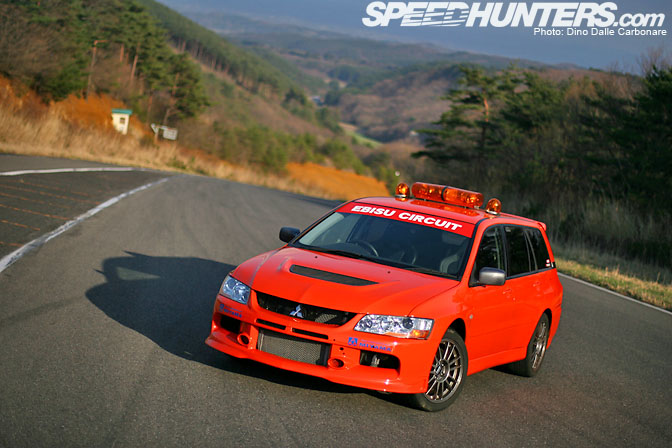 Last time I was in up in Ebisu circuit I spotted something very bright hiding inside a garage at the Higashi course. At first I thought it was a new Team Orange car, maybe something Kumakubo or Suenaga practice in, but I was very mistaken.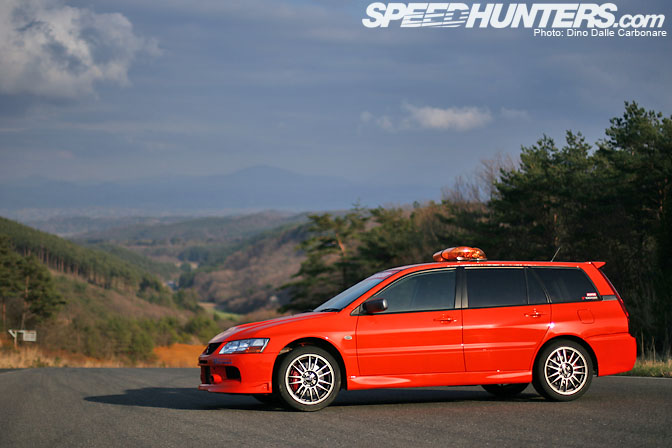 What I was looking at was a freshly painted Lancer Evolution 9 MR Wagon, the official Pace Car of Ebisu circuit! I have actually seen Kumakubo drive around in this car many times before, except that was when it was silver! I guess they decided it would be cool to give it a more official Team Orange feel!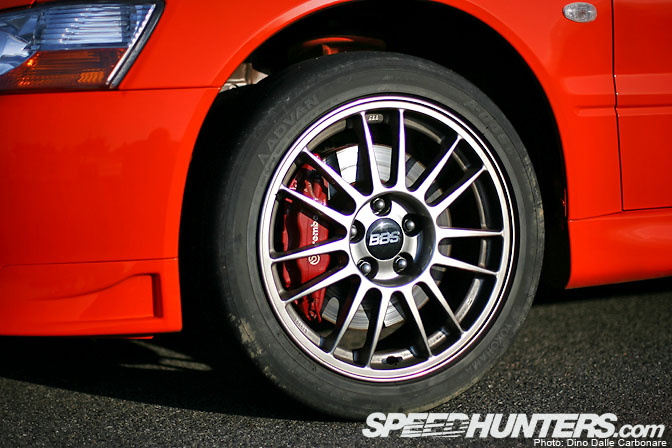 The car remains completely stock in every area, which explains the criminally high ride height!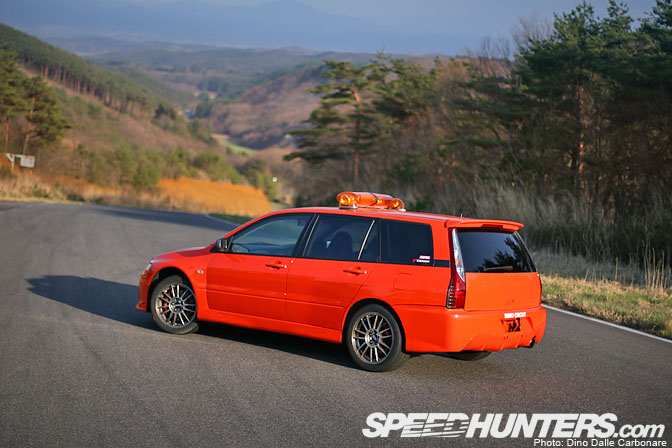 Still, it is made to be purposeful, needing to be able to get to crashed cars on the often muddy run-offs at the Higashi course.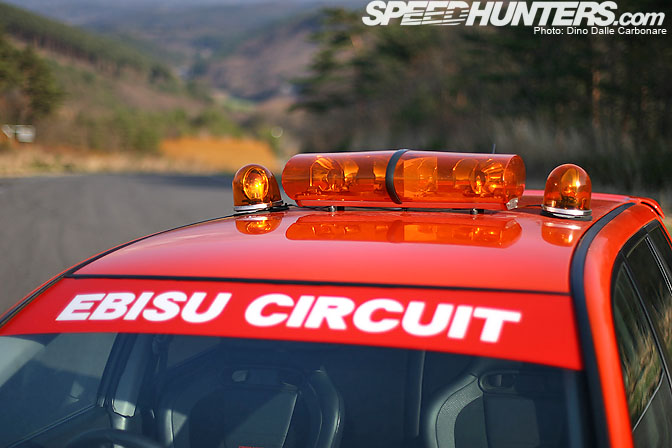 The orange safety lights were fitted just after the painting was done.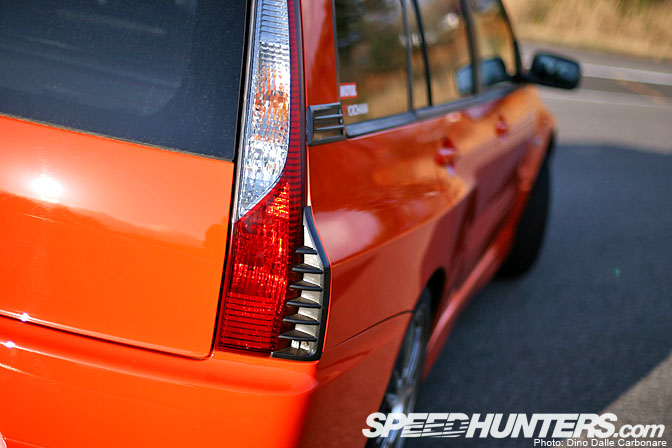 The Evo 9MR Wagon was a Japan-only limited edition with only 2,500 cars having been built back in 2006. This particular car is even more special, being a pre-production model that Mitsubishi donated to Ebisu Circuit! Since pre-production models are created prior to homologation this car can never be road-registered meaning it will spend the rest of its days at Ebisu circuit!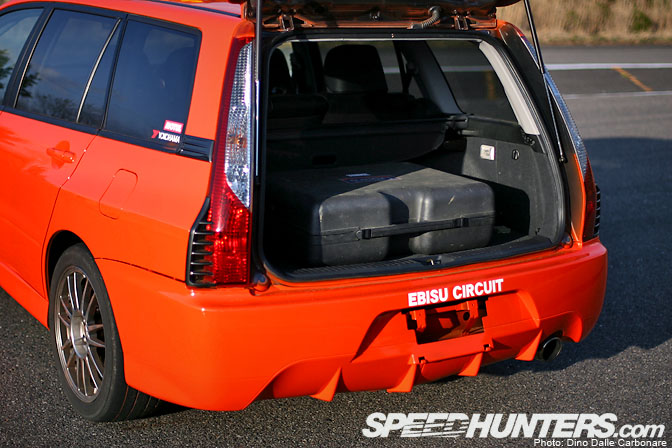 That big plastic case in the trunk holds the jaws of life!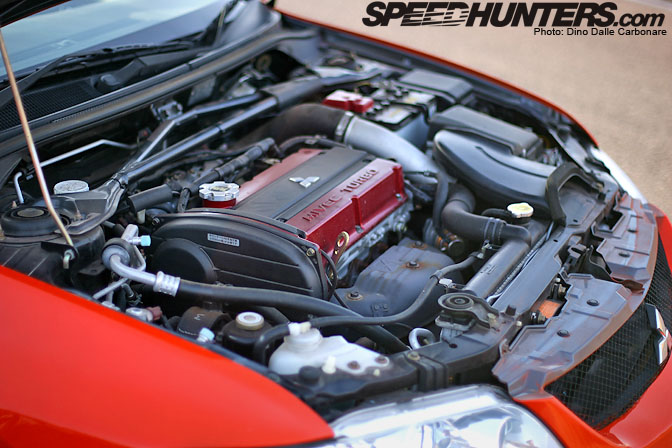 The good old 4G63 in completely standard guise.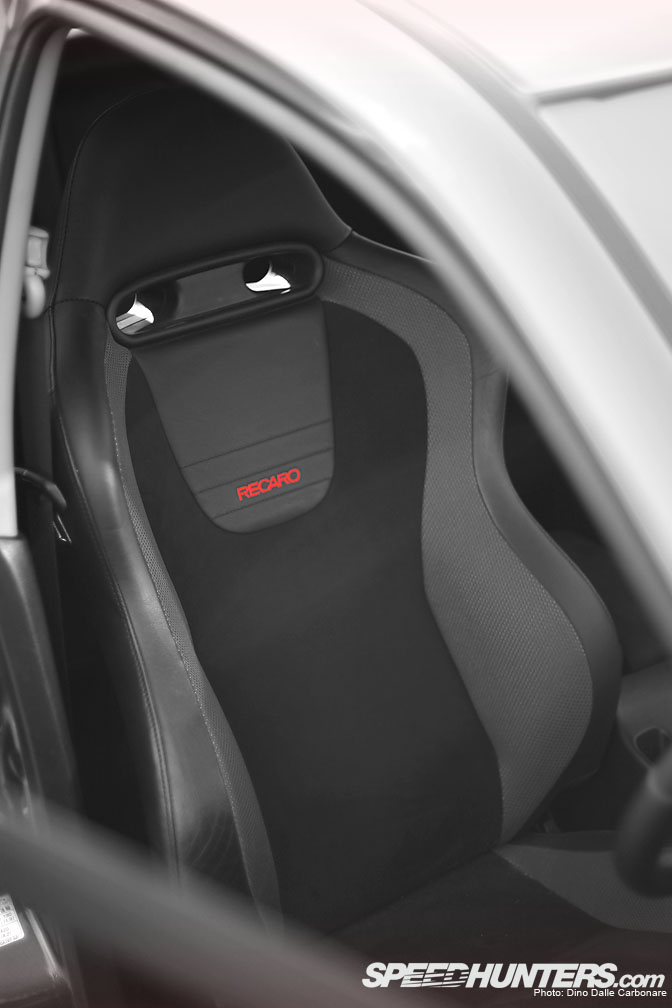 The Evo 9 MR Wagon came with the same comfortable Recaro seats as fitted to the regular sedan version of the car.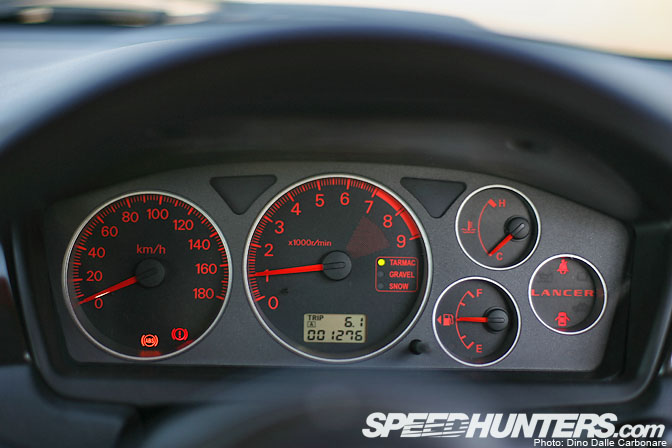 Take a look at the odometer. Not only has this Evo clocked up a mere 1,276 km (792 miles), but it has all been done at Ebisu! It's barely run in! This must be one of the most unique Evos in the world!
-Dino Dalle Carbonare