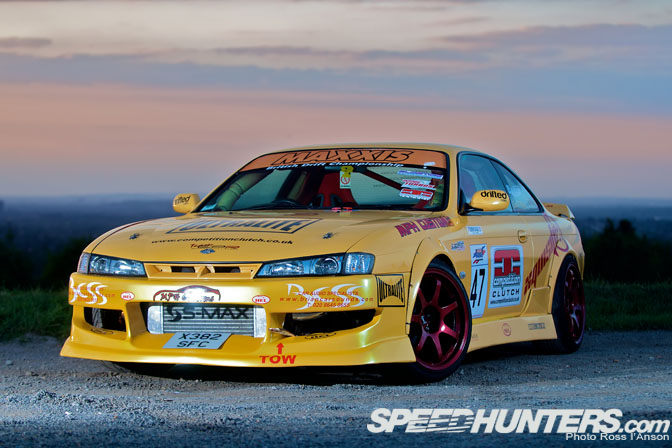 When Danny bought his late model S14a drifting was nowhere near the top of his agenda. In fact the car was inflicted with self-shifting slushbox so it was far from ideal as a potential competition car.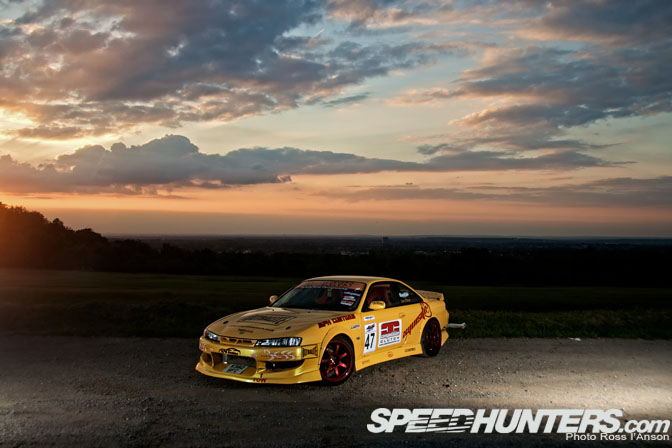 After attending a rain soaked practice day to see what this drifting lark was all about Danny was hooked and the transformation from stock S14a to competition spec car began.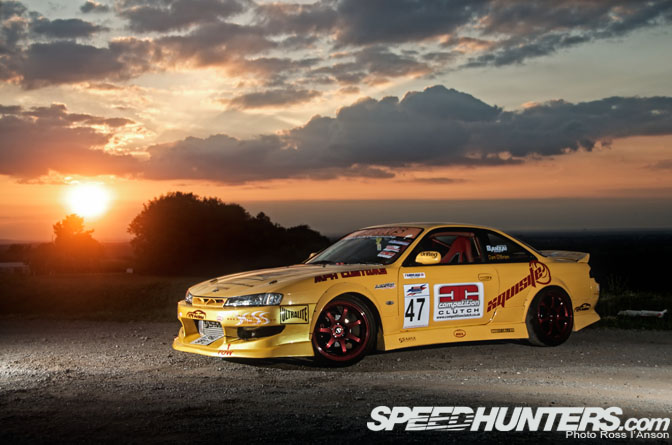 Being his only mode of transport, a fully stripped hardcore car was not really practical, so the modifications were kept to a minimum… Just the addition of coil overs and a welded diff at first…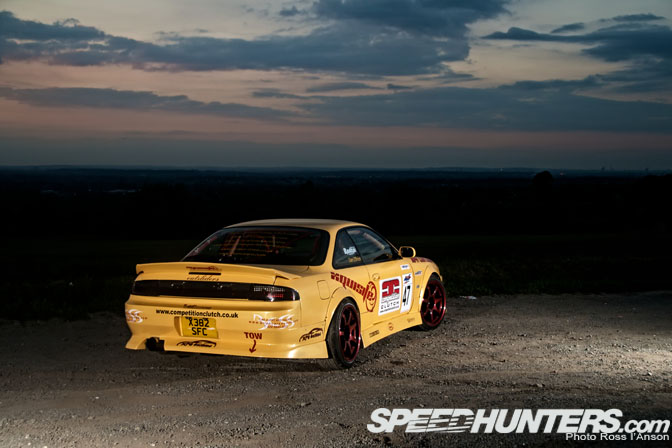 Competing in BDC semipro class, the S14a was the first and only UK car to compete with an automatic gearbox. Danny did remarkably well, considering the lack of clutch, finishing 6th overall and moving up to the pro class for the following year.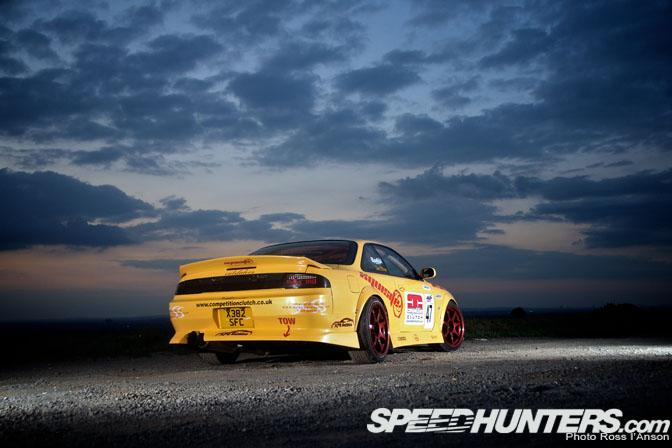 With the move up to pro class imminent, the slush-box had to go and a full roll cage was installed, as well as an aero package and a few choice mods to provide a little more power.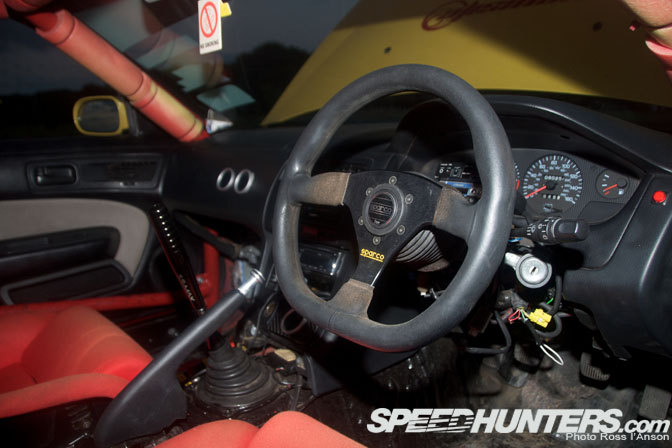 The interior is a mix of stripped out comp car with few creature comforts retained for the long drive too and from events.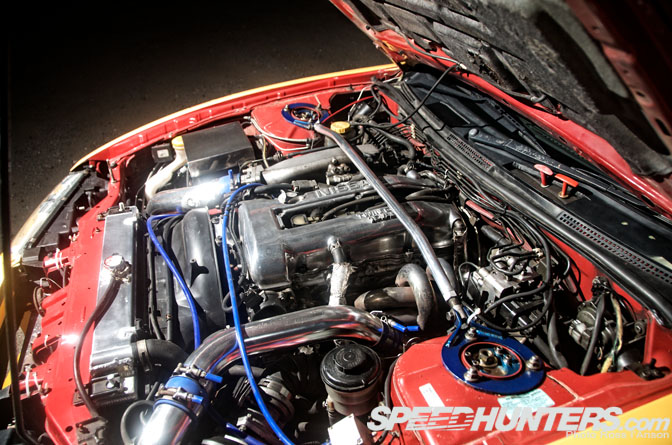 Under the bonnet its a familiar SR20 with T28 turbo producing around 260 bhp.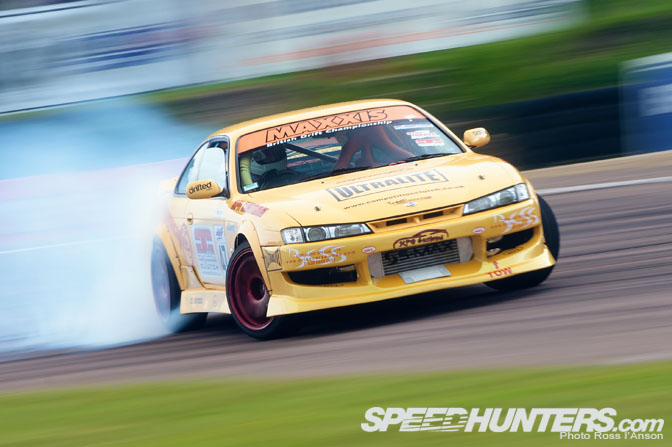 Its a great example of how to build a competitive car on a very tight budget and still be able to comfortably use it every day. Danny finished 4th at BDC round 3 last weekend and now stands 5th in the overall championship.
-Ross