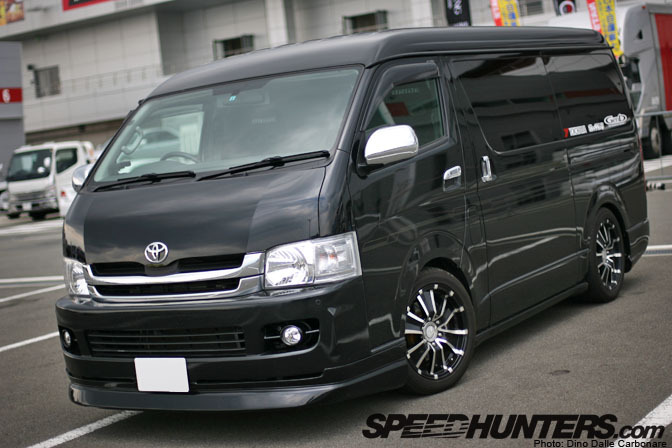 There is something really special about these big Toyota HIACE vans that gets me checking them out on a regular basis whenever I see a nicely modified one. Last saturday this black on black Super GL was sitting in the massive Fuji paddock all by itself. Needless to say I couldn't resist getting some shots!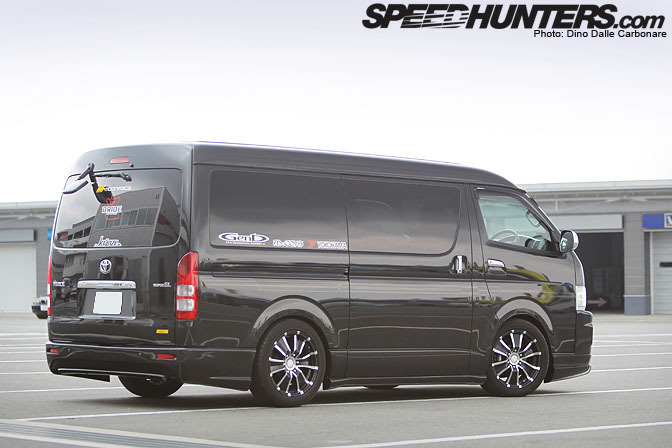 These are the vehicles of choice for many of the teams and sponsors at D1, offering massive loading capacity and quite a lot of different seating options. So if you are going to use it for work why not make it look a little more attractive! This particular one was very nicely lowered onto…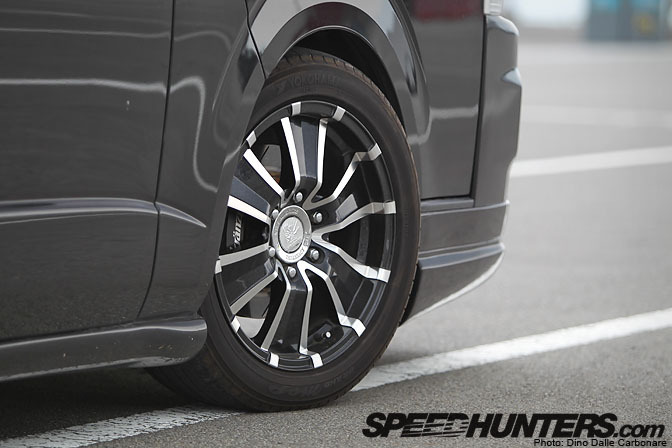 …a set of Weds Adventure 18-inch wheels (6-lugs). I'm guessing this cool black van belonged to the Weds Wheels guys, who had a stand at D1. Notice how the brake calipers wear the Weds Kränze logo.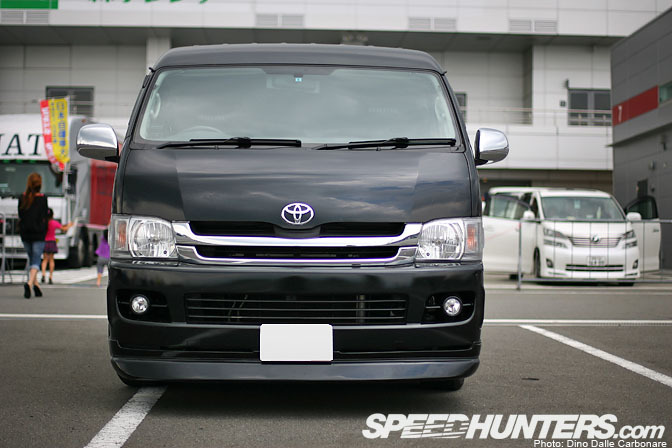 Front view is nice and clean.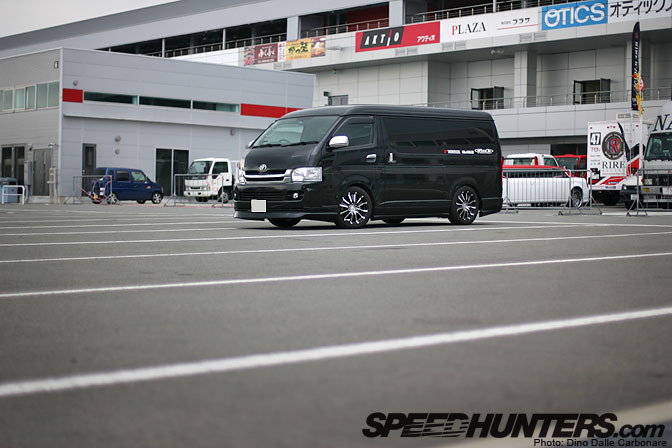 For a van, that is a very good stance.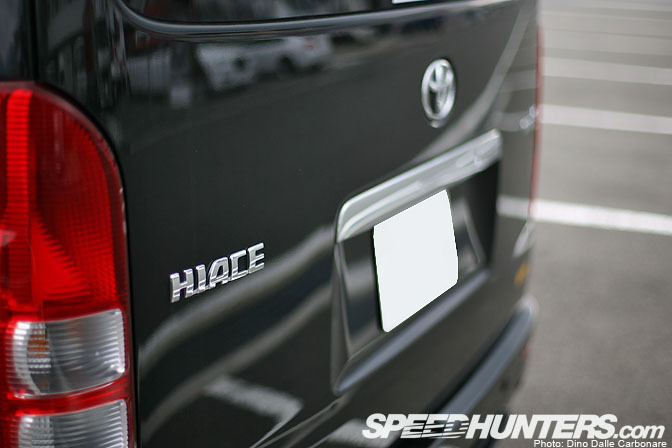 There's a whole side of the Japanese tuning culture dedicated to modding these HIACE vans and I plan to investigate it more in the future.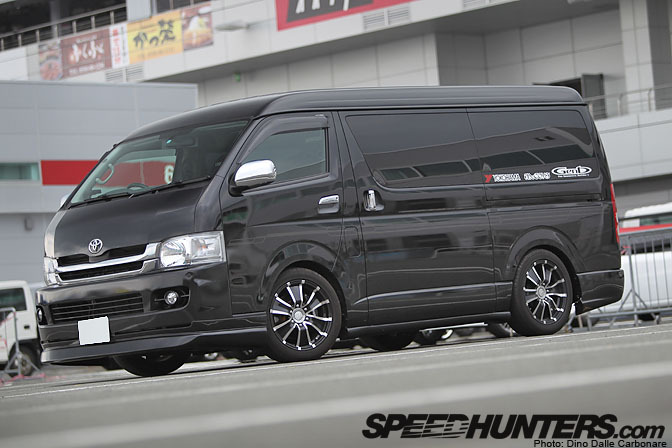 Balck body, tinted windows and black wheels is definitely the way to go.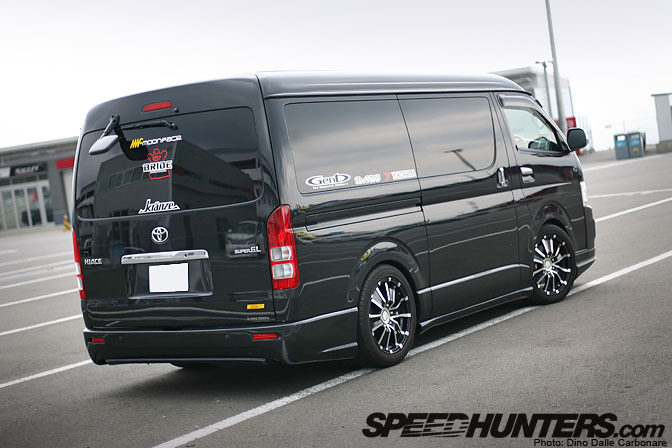 Hope you all enjoyed looking at something a little different!
- Dino Dalle Carbonare