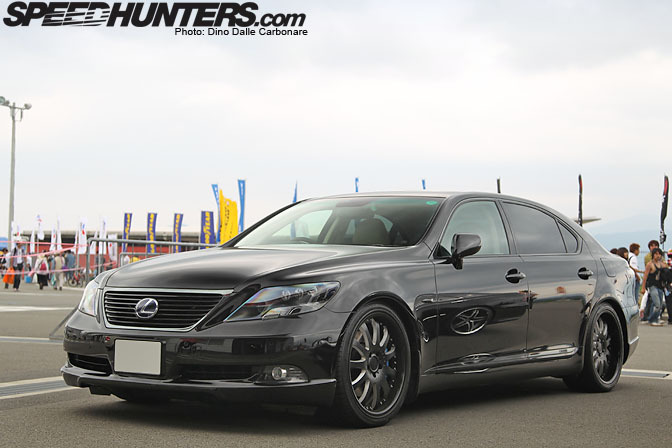 I'd thought I'd break the sports car theme that seems to be going on at the moment during our Car Spotlight month with something a little more luxurious. As I was making my way back from the podium celebrations on Sunday at the D1 event in Fuji Speedway, I spotted this conservatively modified Lexus LS600h sitting outside the press room doors.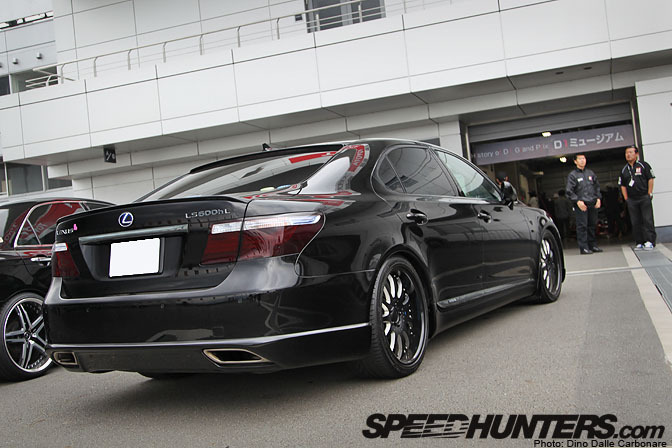 There was something right about it…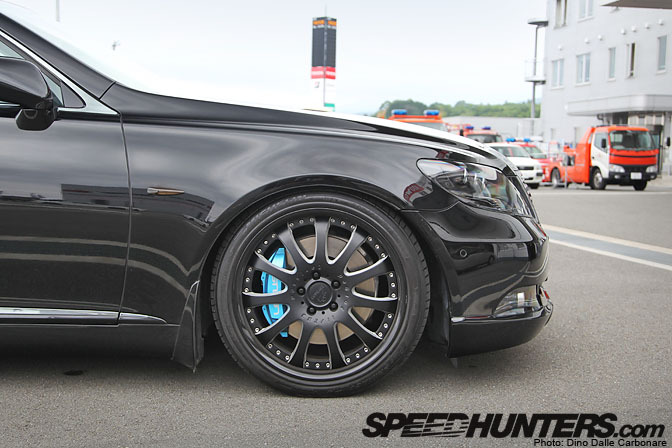 …from the matte black Carlsson 20-inch wheels…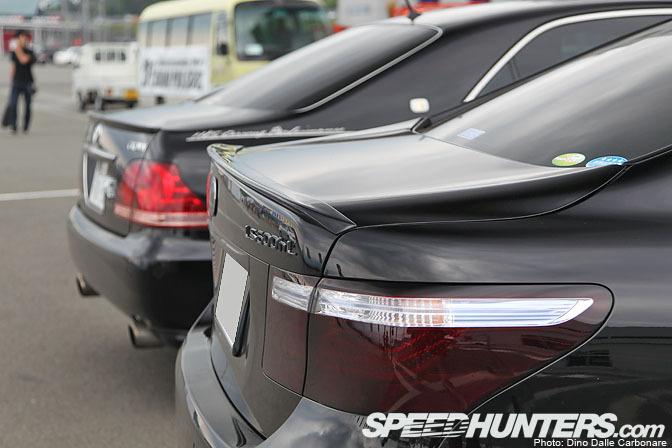 …to the little trunk spoiler and slightly blacked out tail lights.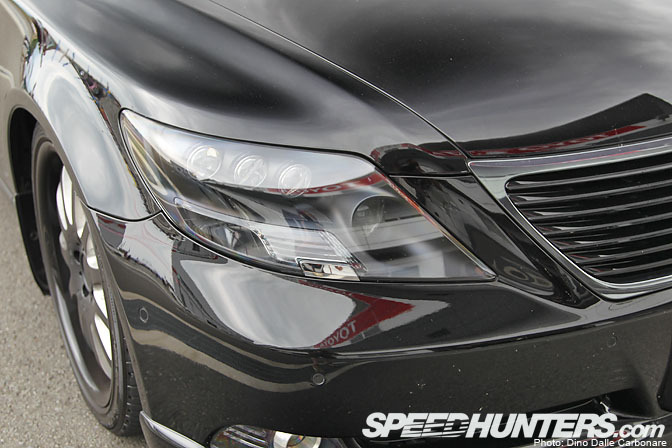 The inside of the front projectors were painted in flat back, further emphasizing the "black on black" theme of the car.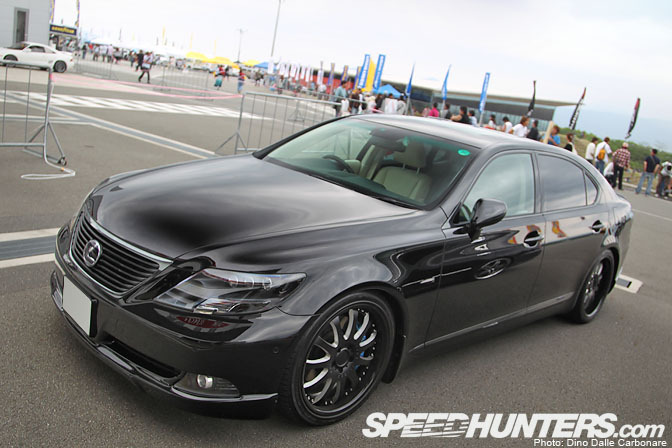 As ever with these big sedans it's the stance that makes or breaks the look…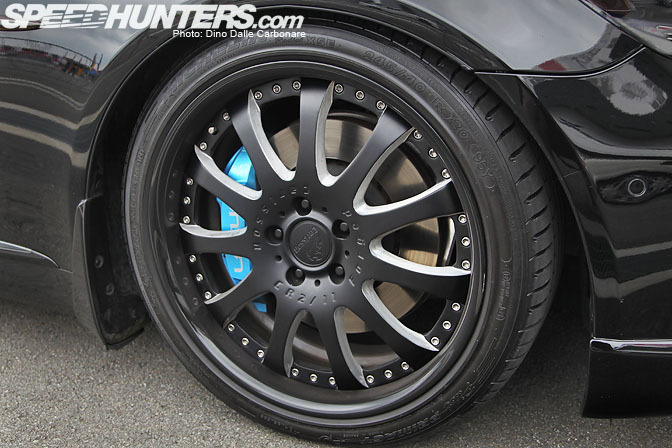 …and it seems the owner got it right by lowering the stock air-suspension. Check out the repainted brake calipers hiding behind the split rims.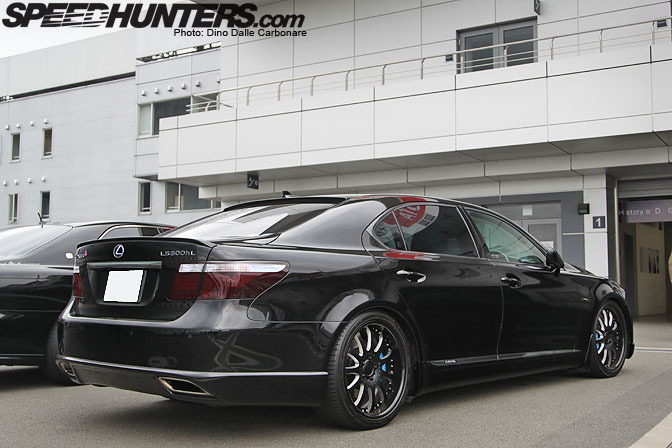 This LS600h proves how you can improve the look of any big sedan with the right stance. It might not be pushing the boundaries of high-end VIP tuning but it sure gets the looks which is what VIP has always been about.
-Dino Dalle Carbonare