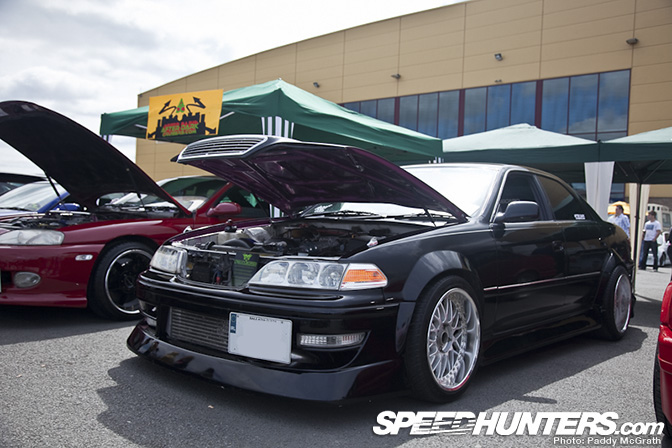 Another car I came across on my recent travels was this Toyota MKII. The car was originally imported into Ireland by Andy and the guys at Power Vehicles before it made it's way to where it is now. The car was originally white, then briefly went pink before settling on this black finish you see now. I've seen shot's of the car on the Nordschliefe in pink and I have to admit, it looked awesome. Although this black suits it's VIP status that little bit more.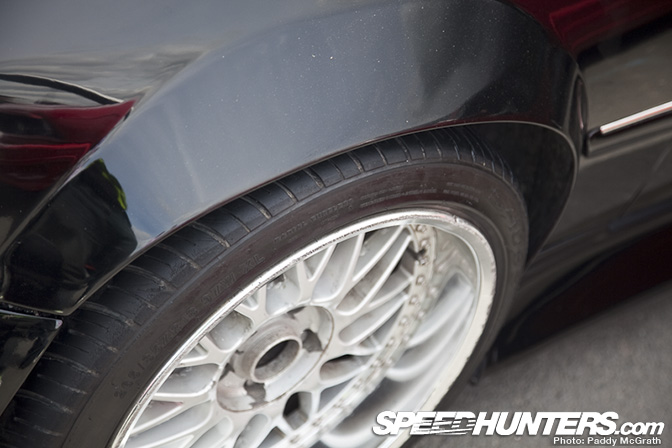 I can't identify these wheel's but maybe one you guys can ? They're 18" three piece wheel's anyway.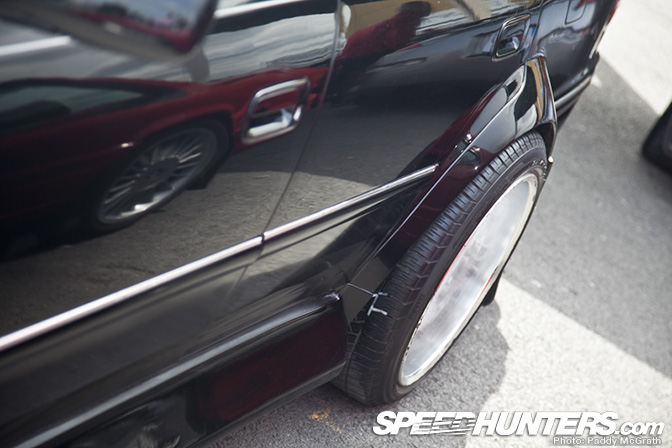 They're running a wide 275/35/18 on the rear. Turning the rear wheels is a Kaaz 2-way LSD. I don't know what suspension the owner is running but it has Kazama front and rear tension rods and control arms.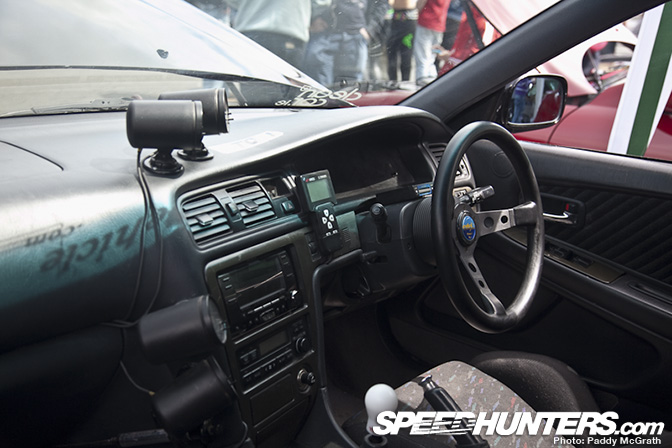 Inside we have two reclining Recaro seats, five Greddy gauges and a hydraulic handbrake.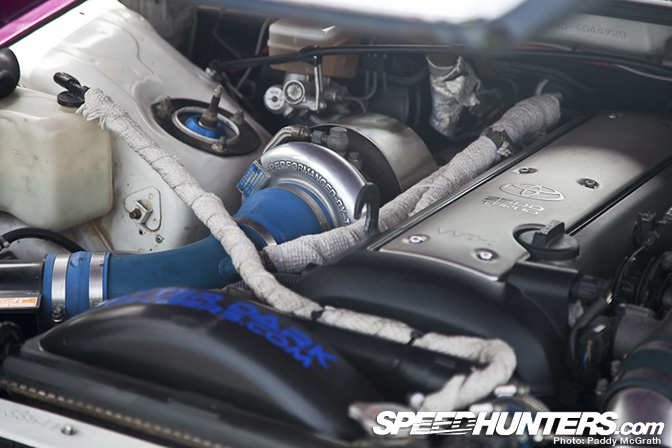 Under the bonnet, the spec is quite considerable. The engine is a 1.5JZ with 720cc Blue injectors, Trust T67 25G turbo, Trust manifold, Trust external wastegate and screamer pipe,  Greddy suction pipe, Walbro fuel pump, Sard adjustable fuel pressure regulator, Trust lagged downpipe, Apexi induction kit, Blitz front mount intercooler, HKS oil cooler and filter and upgraded pistons and cams. This is all mated to a OS Giken five speed gearbox through an OS Giken triple plated clutch and lightened flywheel.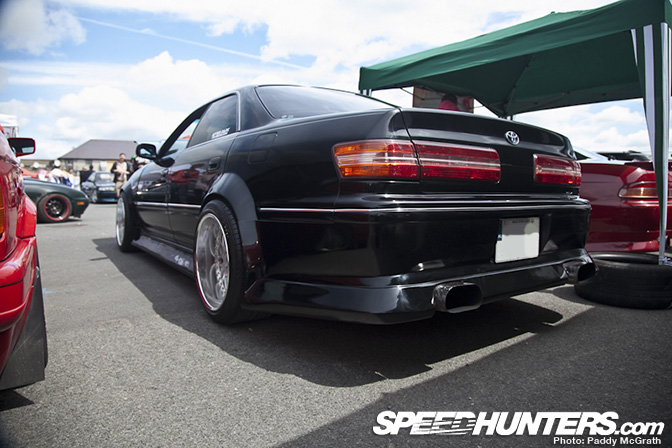 The kit is a BN Sports Aero kit with fender extensions moulded into the bodywork. Out the back you have a custom single into twin exhaust system.
Paddy