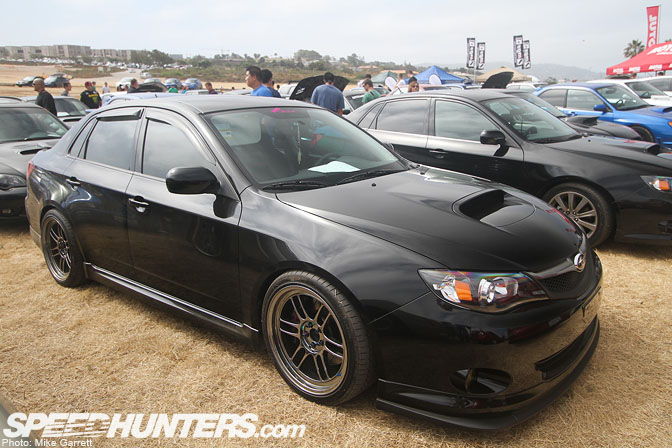 It's a shame we haven't heard about people doing much with the four-door version of the current WRX.
I'm sure we'll being see more once the widened 2011 version hits the streets, but for now only a few brave souls have shown love to the Impreza sedan. This '09 WRX I spotted at the S3 meet in San Diego is owned by one of them.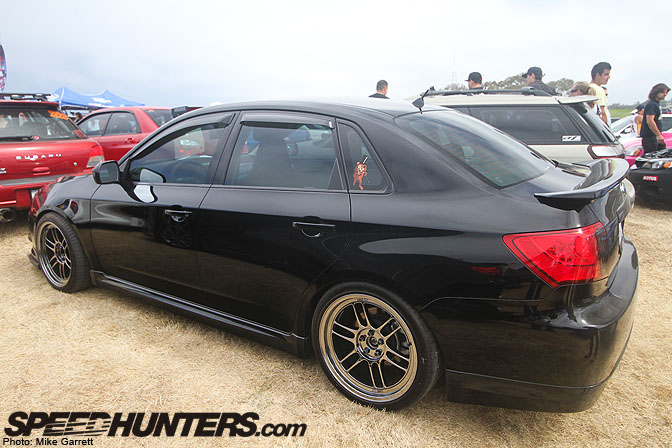 The WRX leaves the showroom with an incredible horsepower/dollar ratio, and a few simple upgrades can bring the car up to the next level. First off, suspension – in this case Cusco coilovers.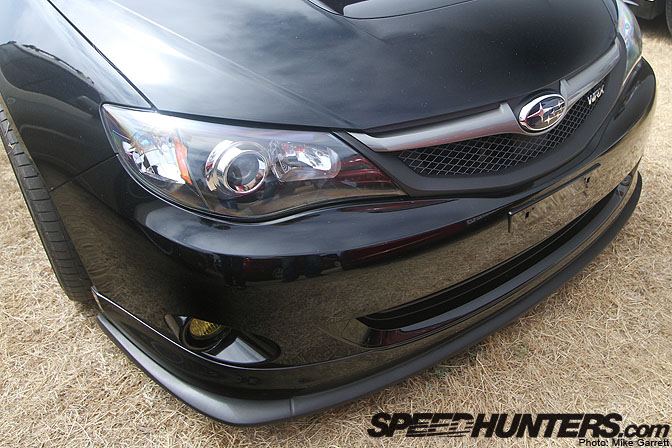 A CS lip spoiler adds a bit of style to the front end.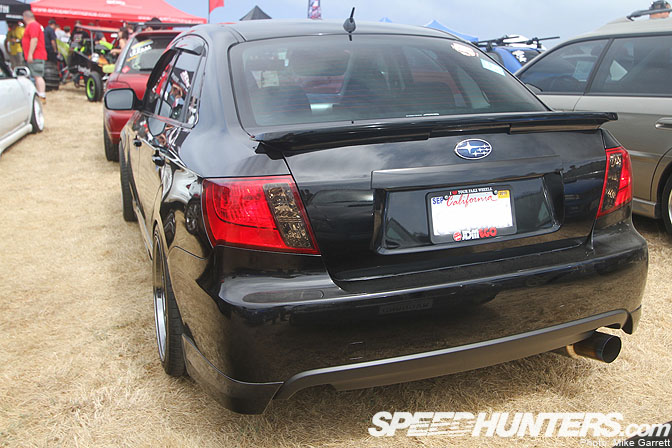 The rear of the car looks all-business with a single exit Invidia exhaust. To me there's always something great about seeing dual exhaust tips replaced with a big single.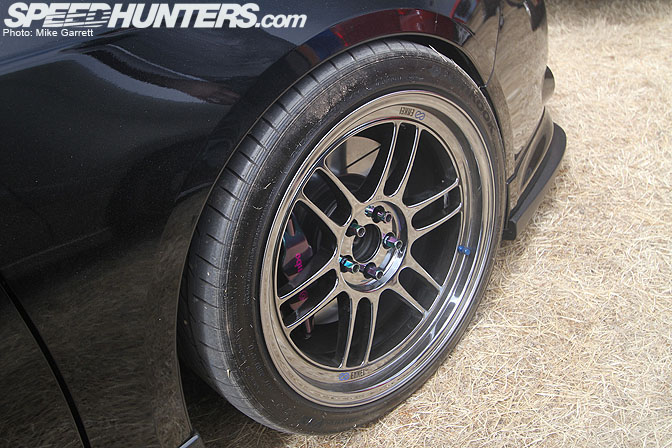 Then there's the wheels – 18×9 Enkei RPF1's in the sexy SBC finish. Also note the Brembo brakes up front.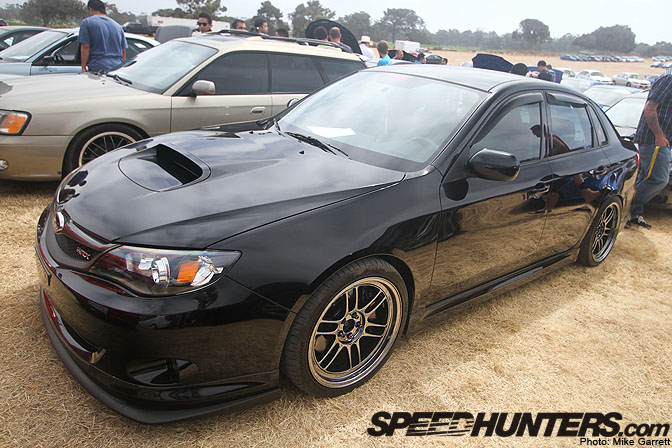 Even with "narrow" bodywork, the owner of this car has shown that Impreza sedan can be just as cool, or even cooler than its hatchback cousins.
-Mike Garrett