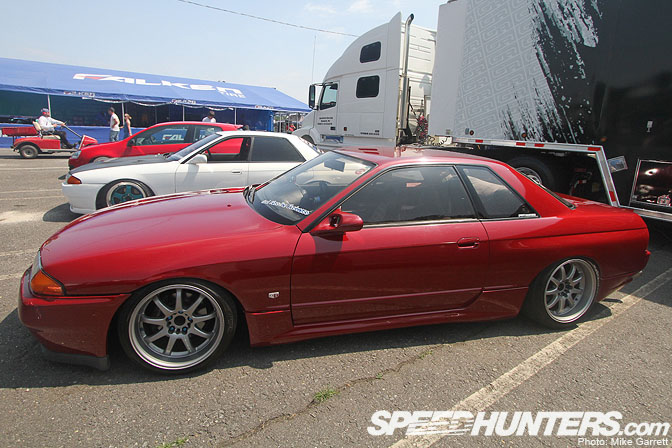 As I took a look at the small, but satisfying Fatlace One of One Car Show at Formula D New Jersey, I was on the lookout for cool cars to spotlight – fitting with the monthly theme and all.
I found a few interesting cars, and the first was this dramatically low R32 Skyline.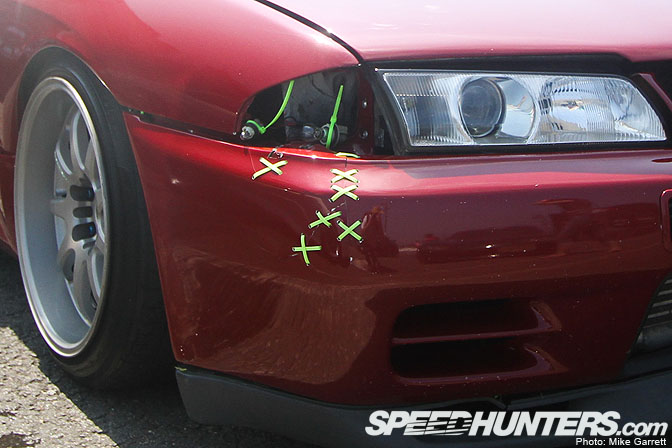 Aside from the fact that any R32 is a rarity on our side of the border, this car jumped out at me with a perfect rough and ready street car vibe. Check the zipties keeping the GT-R bumper together.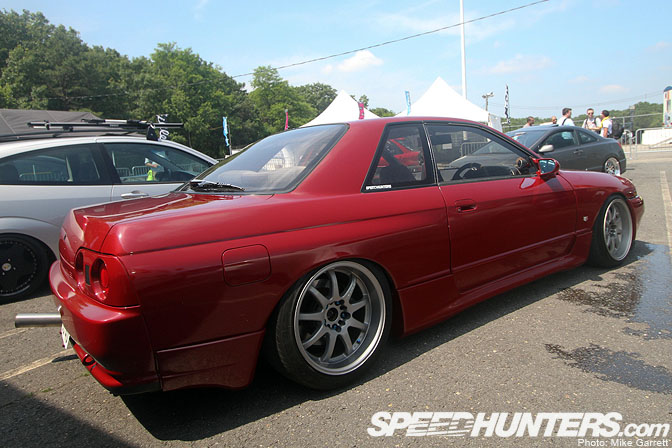 And then there's the stance. Dropped low on a set of Work XD9's with stock bodywork. Such a good look on what is one of the best Japanese car designs ever.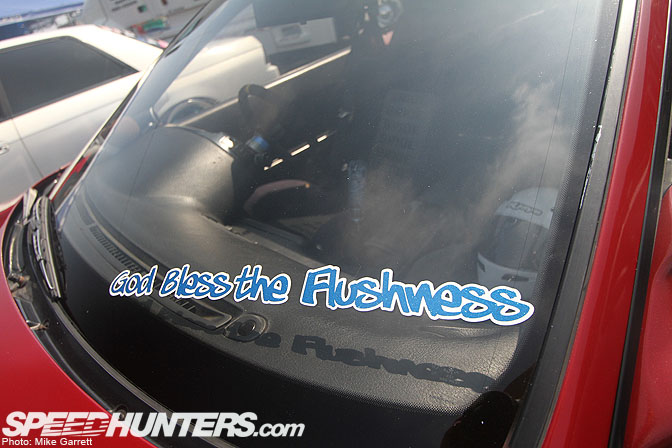 The sticker says it all.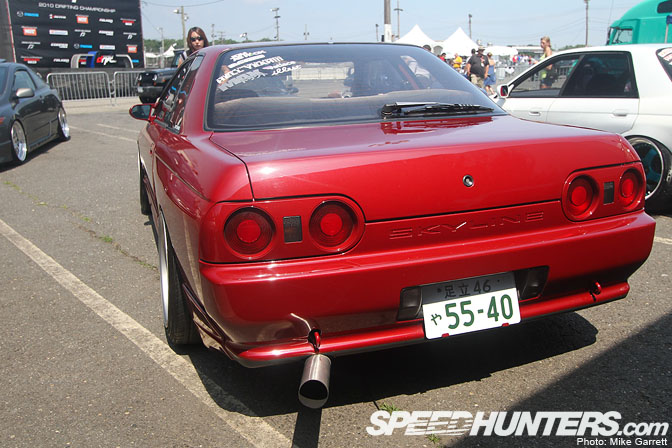 The rear view, wingless with a fat pipe popping out of the bumper.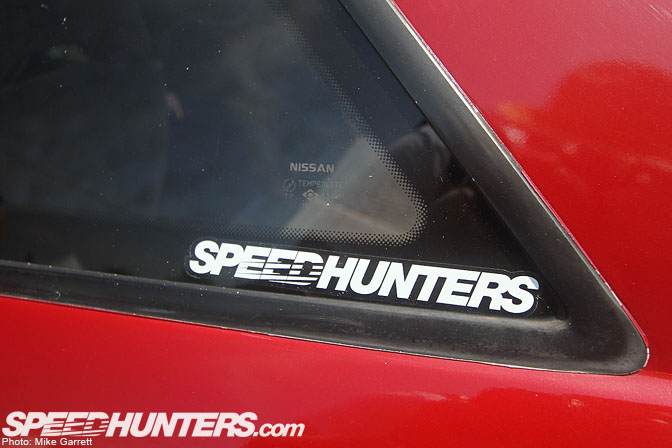 Perhaps you've heard of this site?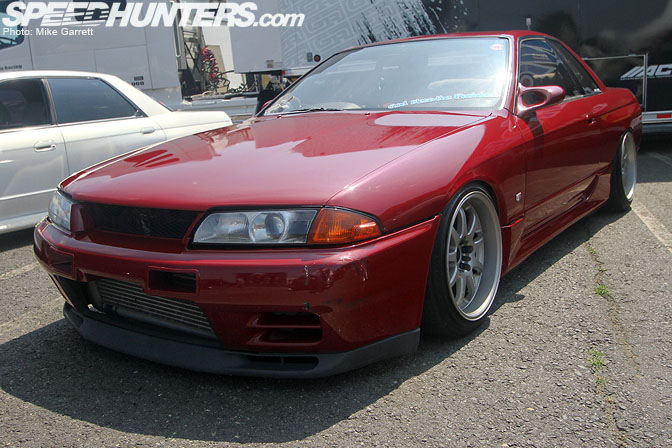 In the end, all you can do is admire the sexy lines, and if you are a Yankee like me, be envious of our neighbors to the north…
-Mike Garrett