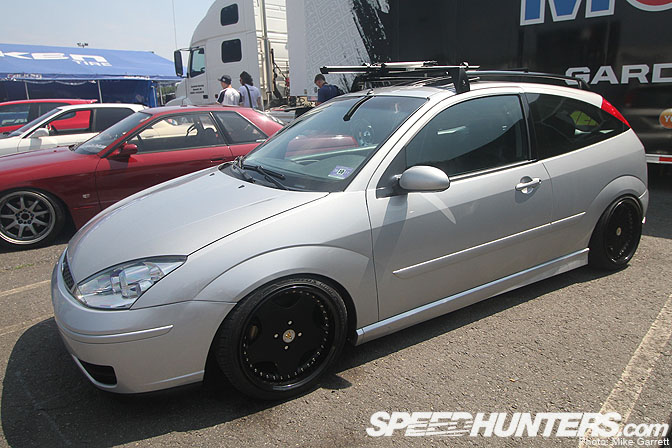 Whenever I travel somewhere and need to get a rental car, I always cross my fingers that I won't end up with a Ford Focus.
As you can probably see though, this Focus is far from the rental-sled that people here in the US associate with the name.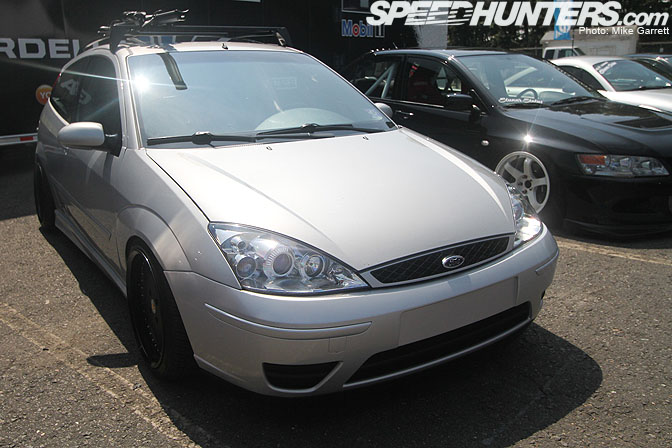 I'm assuming this car started off as the hot SVT model, but my knowledge on the Focus isn't the greatest. I do love the bodywork on this car though.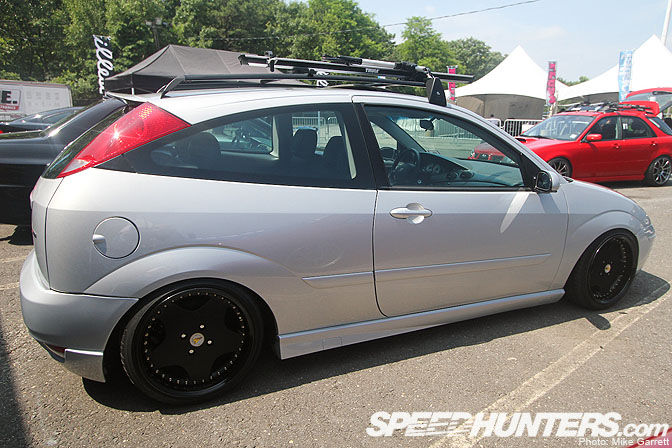 And of course the car wouldn't look right in the Fatlace One of One Car Show if it wasn't dropped low and sporting the right set of wheels…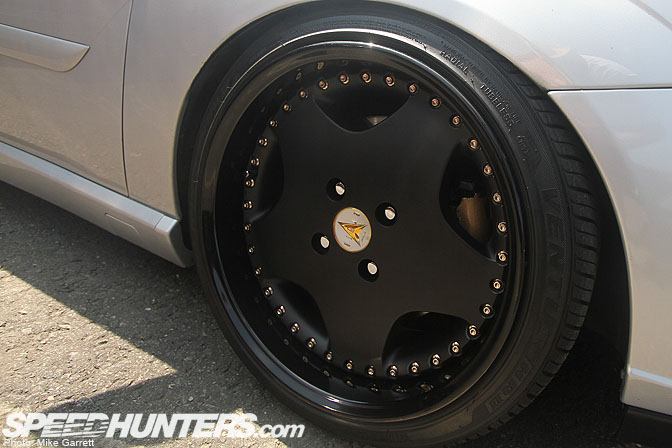 …in this case, all-black Work Ryvers sitting perfectly with the fenders.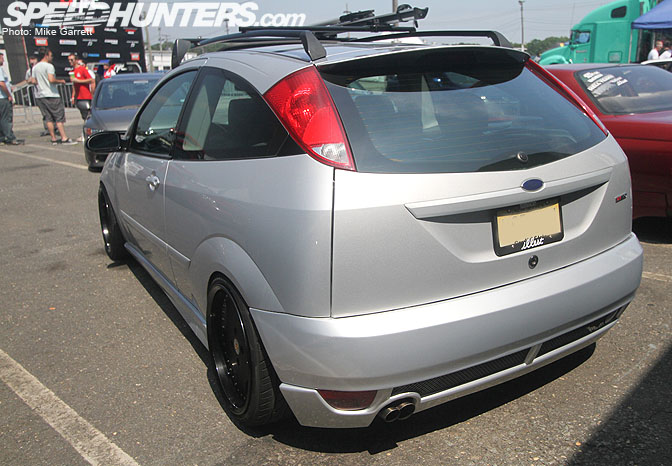 All in all, it was refreshing to see an American-badged compact doing this look as well as any car from Japan or Germany.
Now if Hertz could just give me the keys to car like this and not to an automatic, four-door Focus…
-Mike Garrett