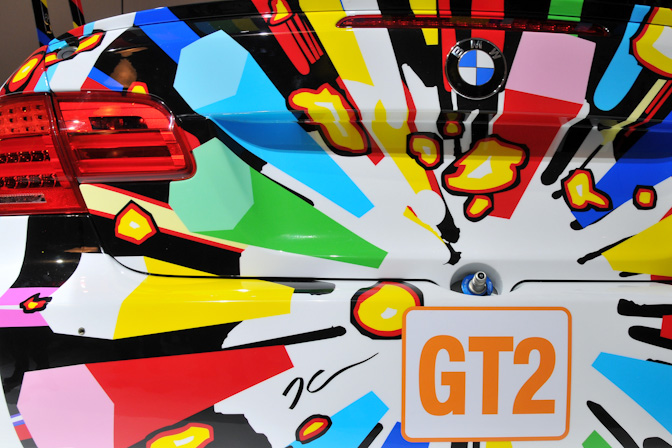 Spotlight:
   1. a bright, directional light or lamp, especially one used to illuminate the focus or center of attention on a stage
   2. the circle of light shed by a spotlight
   3. the center of attention; the highlight or most important part
 If this is Spotlight Month on SpeedHunters, then this car ticks all the boxes, fulfills all the requirements. A BMW Art Car is a big deal both in racing terms but also for car culture.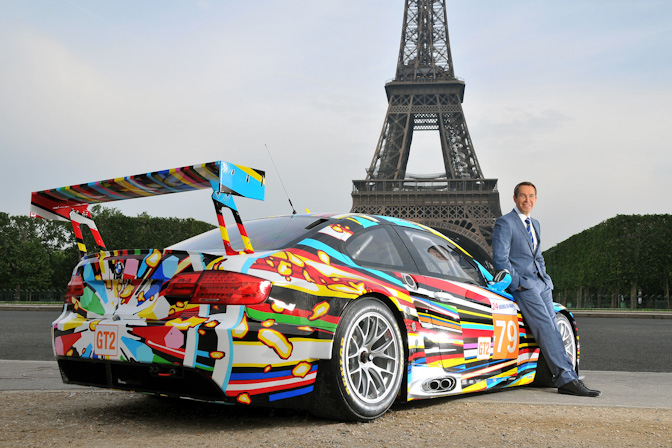 2010 sees Jeff Koons join the roster of those who have created Art Cars for BMW. 1975 saw driver Herve Poulain ask his friend Alexander Calder to produce a design for his BMW CSL, due to run at Le Mans that year. The popular acclaim it attracted launched a whole series of these cars.
Mike Garrett had a look at these cars earlier
http://www.speedhunters.com/archive/2009/09/22/retrospective-gt-gt-the-bmw-art-cars.aspx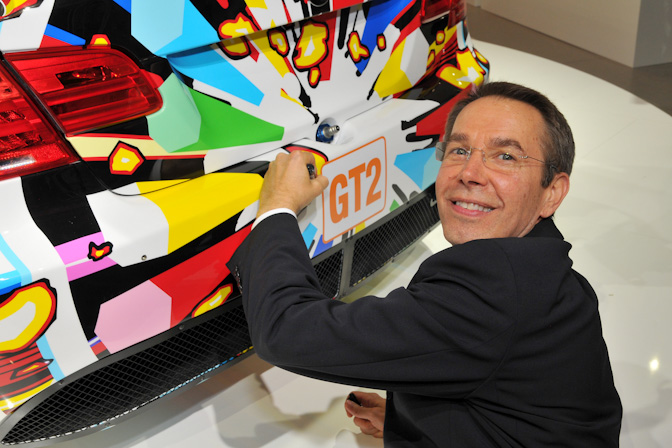 Monday saw Koons in Paris at the Eiffel Tower and the Pompidou Centre showing off his latest creation, the #79 BMW M3 GT2 which will be racing in the GT2 Class at the Le Mans 24 Hours next week.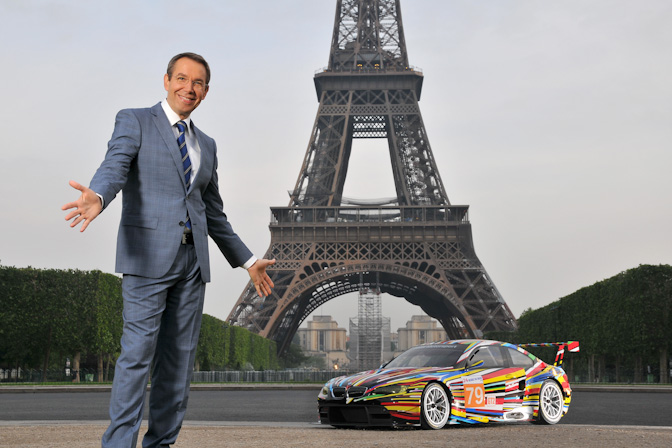 It is eye catching.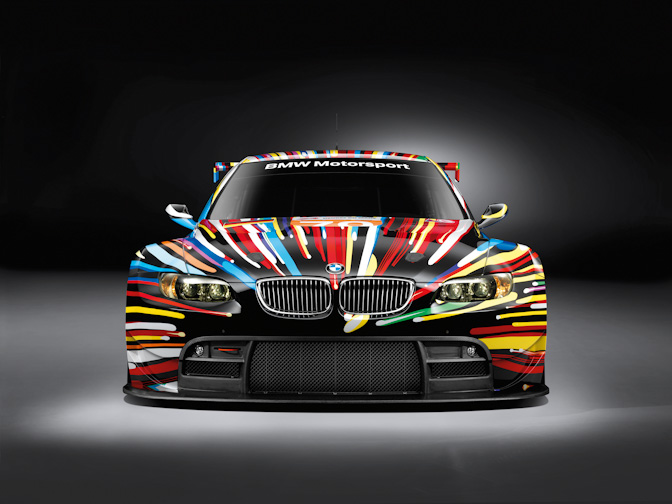 And now seeing it on a real car as opposed to the initial renderings, I like it.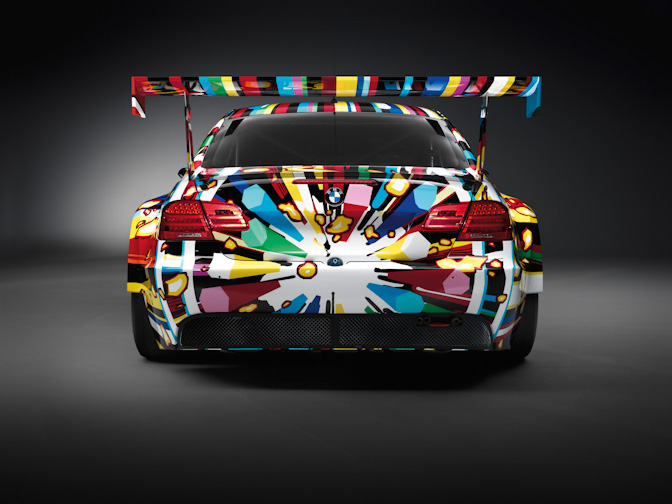 There is a photographic competition launched by the Council of La Sarthe and L'Automobile Club de l'Ouest.
 http://www.endurancephotos.sarthe.com/en-GB/default.asp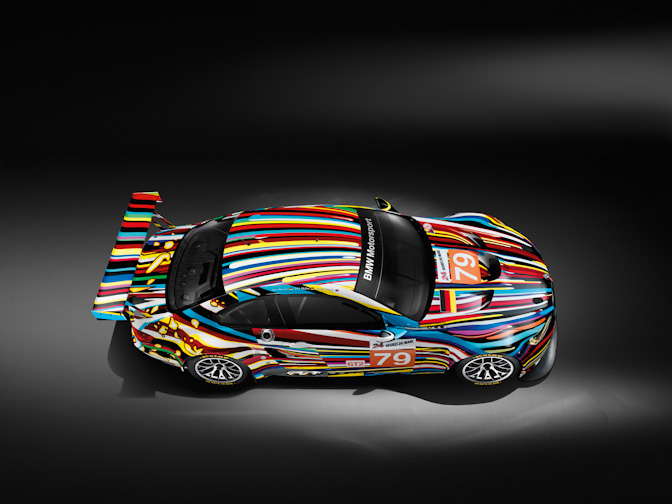 It is not hard to imaging that the M3 GT2 will feature prominently in any such contest.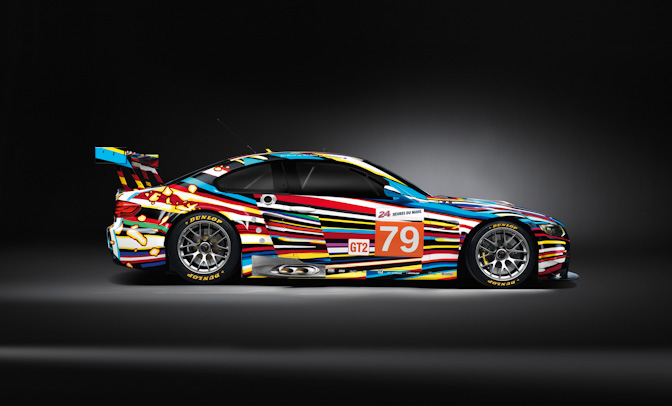 Fresh from their success in the Nurburgring 24 Hours, BMW Motorsport will be confident of a good run at La Sarthe.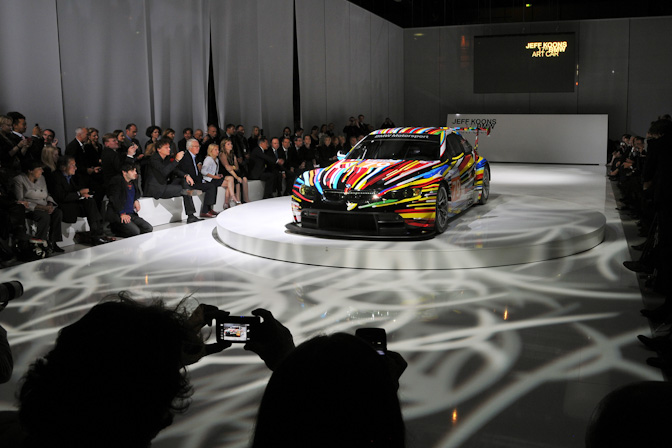 The Reveal, and the usual bunch of cameras………………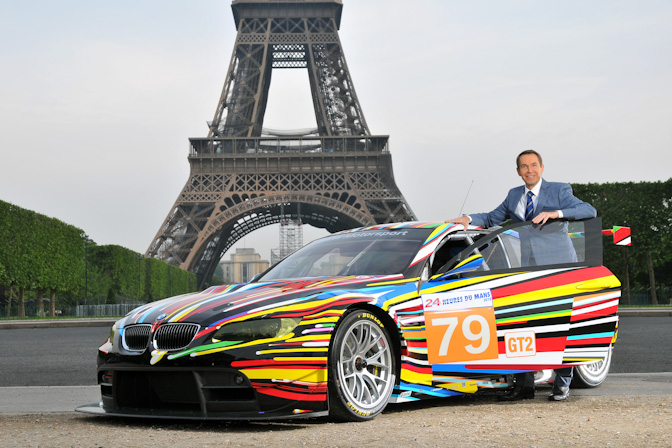 Those of us photographing this year's Le Mans will have something bright to focus on whatever the weather.
John Brooks