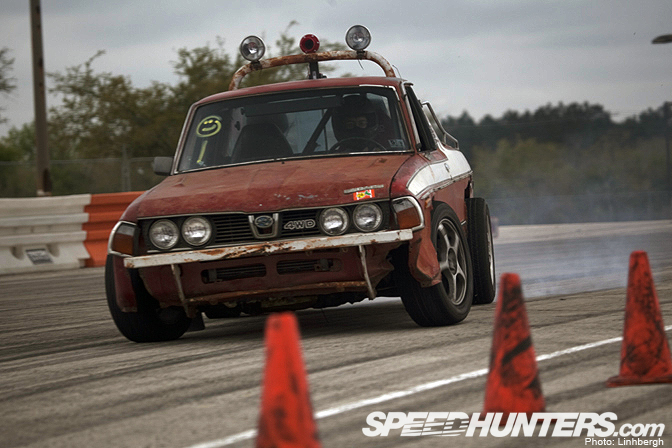 Earlier today, we looked at a Lexus LS400 drift missile and here's another one hailing from the lone star state, Texas. I guess you can say that today is a mini-drift missile day. This specific missile is a missile unlike any other.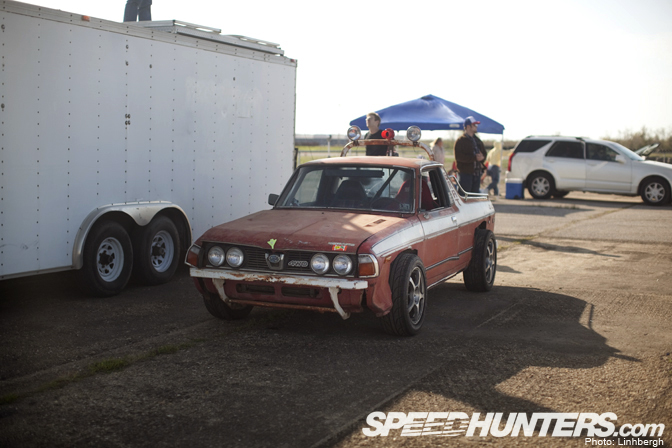 The Frankenstein-ian creation that we're looking at is a Subaru BRAT (that's Bi-drive Recreational All-terrain Transporter for those not in-the-know) powered by a stock-as-hell 13b! What inspired the owner to swap out the original flat-4 with a spinning triangle is unknown to me, but I can say that when you see it in action, all negative thoughts are thrown completely out of the window.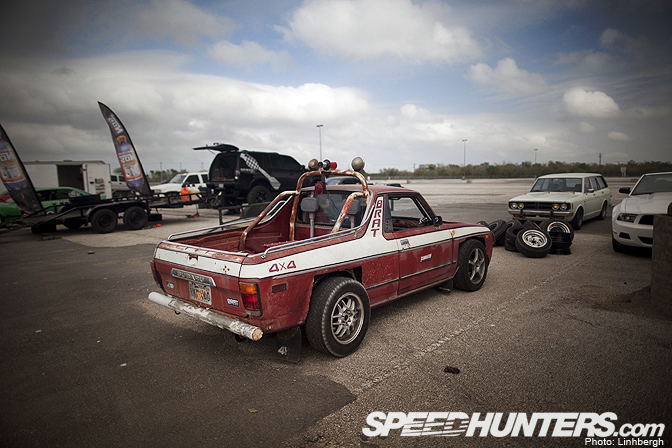 As I walked the pitlane at Import Reactor: Drift, I saw the usual S-chassis, the occasional Corolla, and a BMW. But what stuck out the most was this rusty little ute.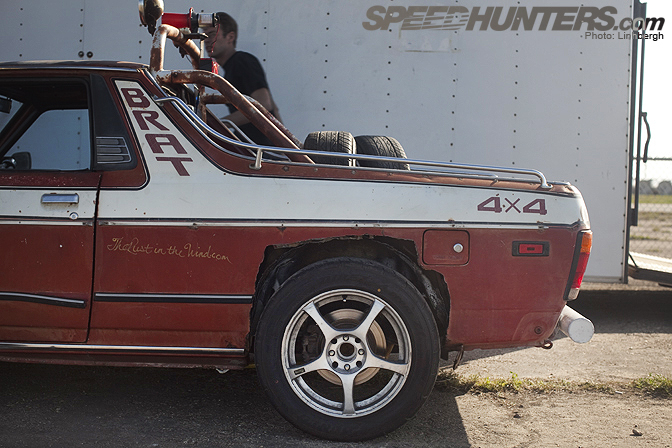 Rather than take the time to make wheels and tires fit into the fenders, the owner took the Jeremy Clarkson approach and started hacking away. The end result is simple, you have a wheel and tire that "fit" in the rear fenders!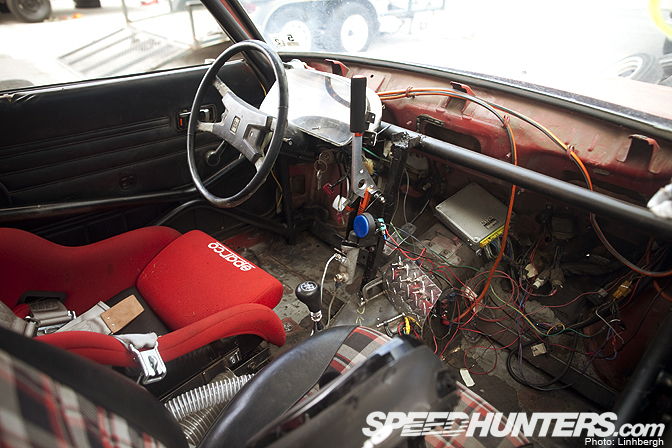 Miscellaneous lose wires, unbolted ECUs, sharp metal objects, and a hydraulic e-brake is what greets you when you climb into the cabin. This is definitely not the safest interior. Jarod DeAnda, the voice of Formula D, said that if you touch this car, you'll get tetanus. I believe him. But really, who cares when you're sliding a little Subaru BRAT having the time of your life, right?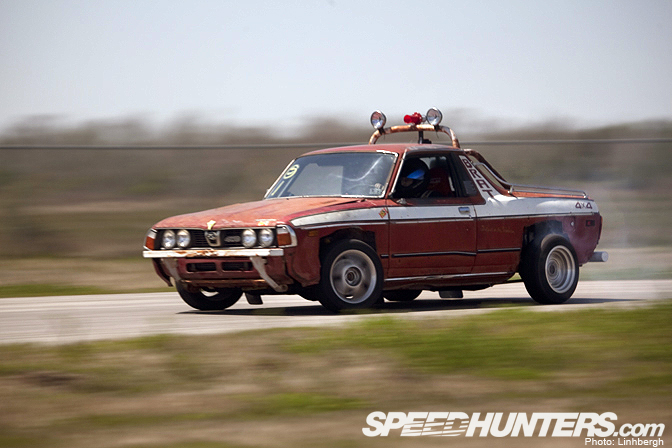 You can't tell, but the driver has a giant smile under that helmet of his.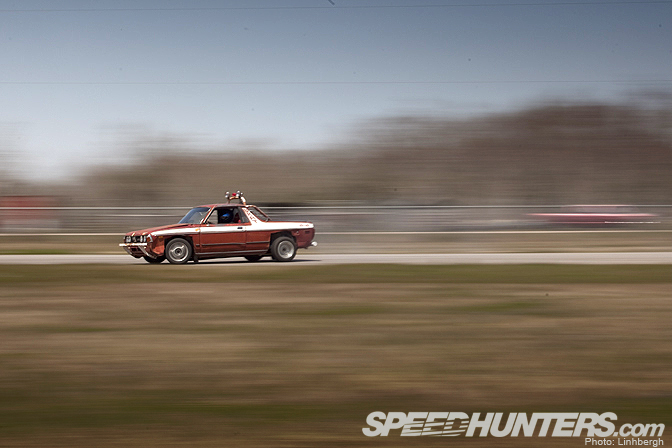 This car looks and probably is a death trap. We now live in a society that is obsessed with safety, yet during our daily automotive interneting, we drool at the thought of formula cars with no seatbelts, group-b monsters and racetracks with no railing. The creator of this car is living our internet dreams.
You can't blame him can you?
-Linhbergh
P.S. Got a drift missile? Show us on twitter or facebook. We'll select a few to post them Speehunters!