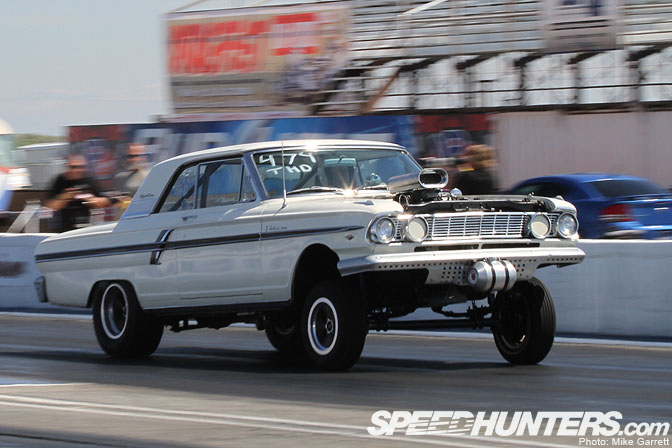 It should be no surprise that my automotive tastes are spread all over the place, and after spending a time at vintage drag race meets over the past few months, my love for gassers is at a new high.
So I guess it's pretty natural that I'd kick off our Car Spotlights Month with a look at a high-riding '64 Ford Fairlane spotted at Dragfest in Bakersfield last month.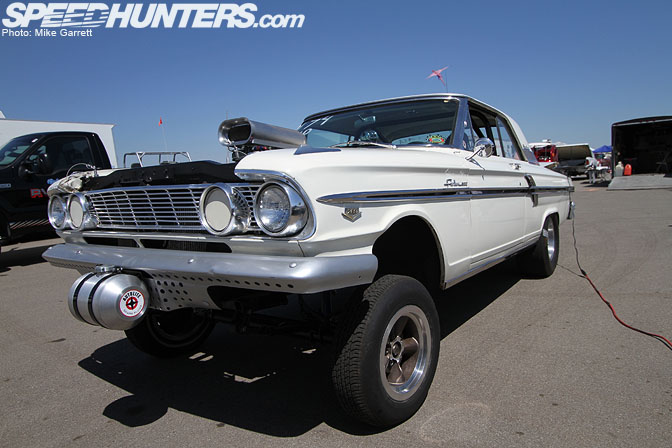 Besides being the name of Andrew Dice Clay's character in the The Adventures of Ford Fairlane , the Fairlane was also a popular mid-size car produced by Ford, with the most famous version being the drag-spec, 427-powered Thunderbolt.
This particular '64 isn't a Thunderbolt, but it's just as cool.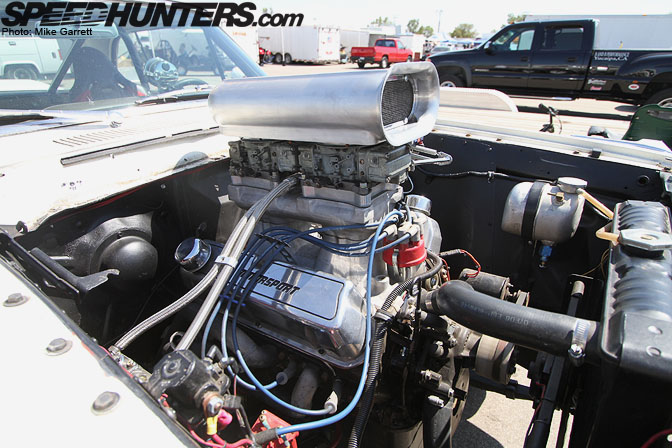 The engine bay, once home to a mild 289 small block is now dominated by a big high riser manifold and a pair of four barrel carbs.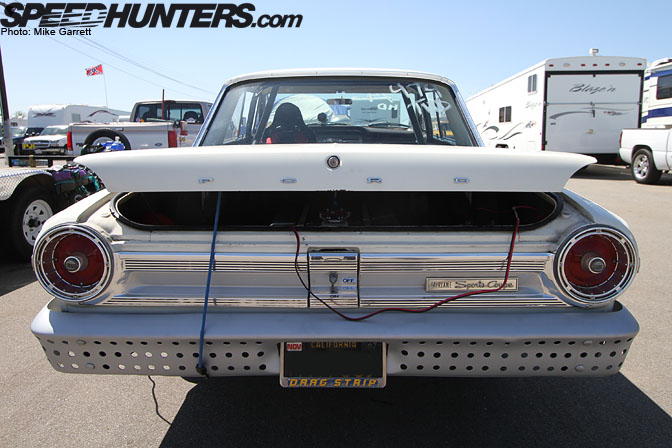 I absolutely love the taillight design on these cars. The Lions Drag Strip license plate is frame is also a nice touch, set over an original California black plate.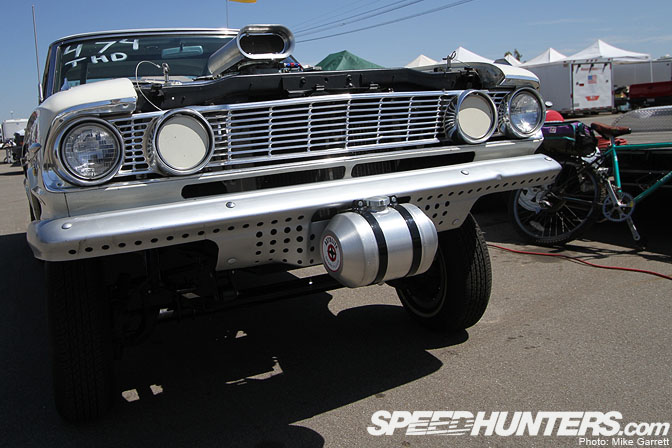 Of course it wouldn't be a proper gasser without a straight axle conversion up front and a nose-high stance.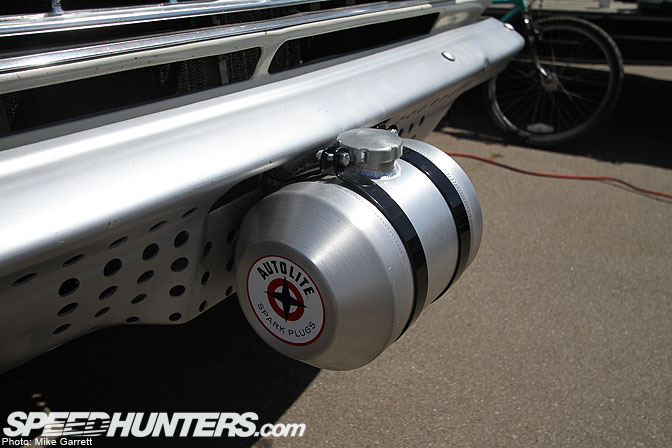 The front tank is also a necessity. Note the holes cut into the front and rear bumpers…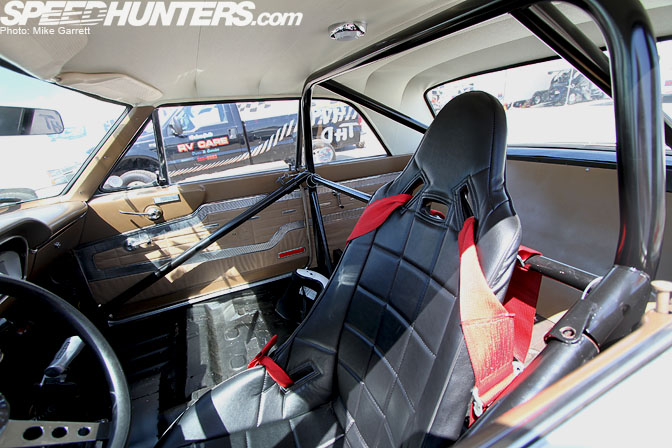 While the seats have been removed, and a roll cage installed, the rest of the car's interior remains pretty surprisingly original.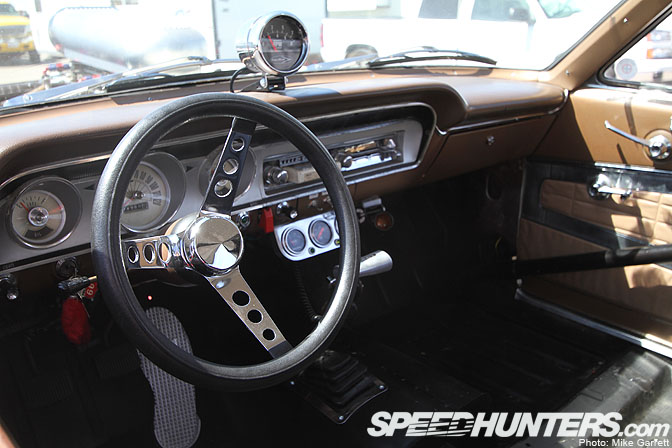 A manual transmission, foot-shaped gas pedal, and an 8-track player. Does it get any better?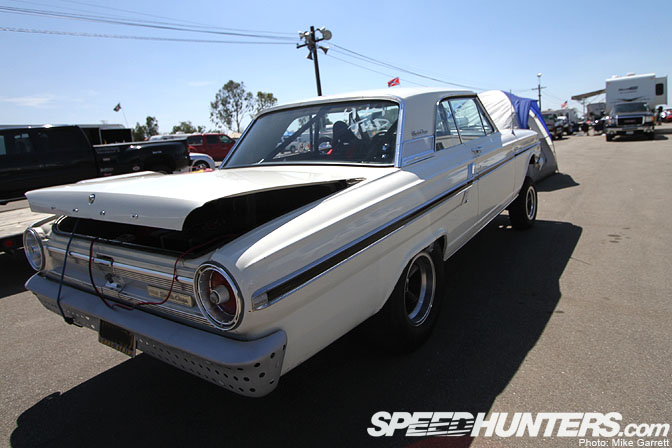 The wheels are American Racing mags, totally period correct yet timeless…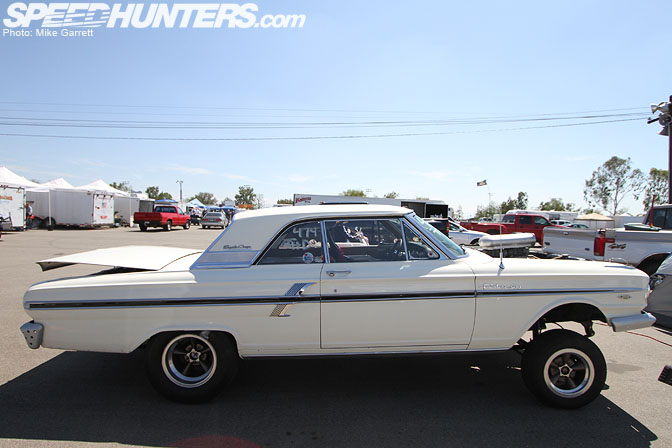 It's cars like this that have made me fall in love with the reto drag scene. Hope you enjoyed this quick bout of gasser fever.
It's going to be a fun month.
-Mike Garrett