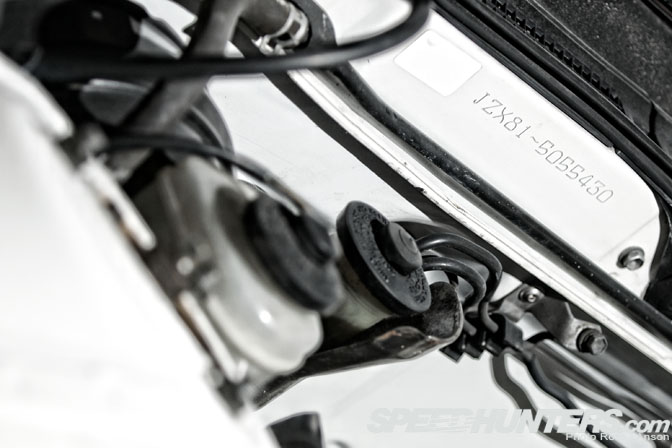 Dec Hicks is not one for following the norm when it comes to drift machinery. He started out his drift career with a MX5 mazda that slowly evolved into a fairly competitive HKS turbo beast then snubbed 'S' body route again with the Z20 Soarer that he has been campaigning for the last few years.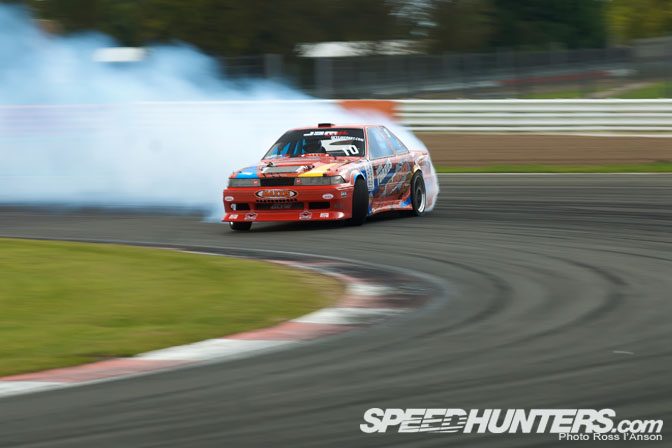 It's a familiar sight to see Dec charging around in a big four door saloon these days so on a recent trip to Germany, my heart sank as he told me that the Z20 was sold. He was considering perhaps going all mainstream with a 180SX or such like for the 2010 season…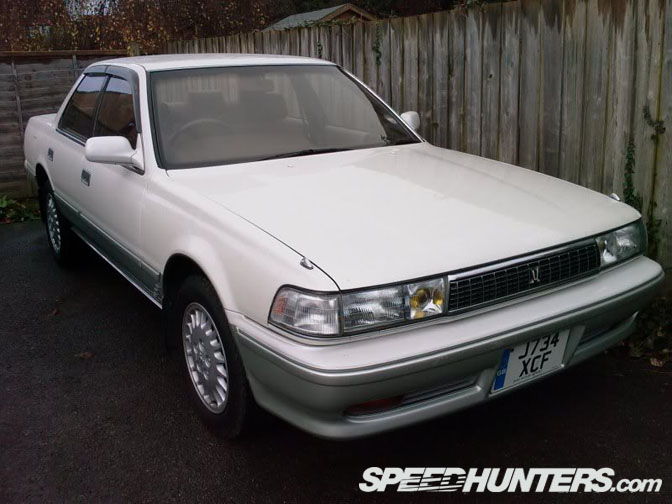 However, the idea was a short lived one when a few months later, Dec took delivery of a totally original JZX81 Toyota Cresta N/A auto. Dec had actually seen the car a few years ago being bought at the auctions so when it turned up on Ebay he immediately snapped it up.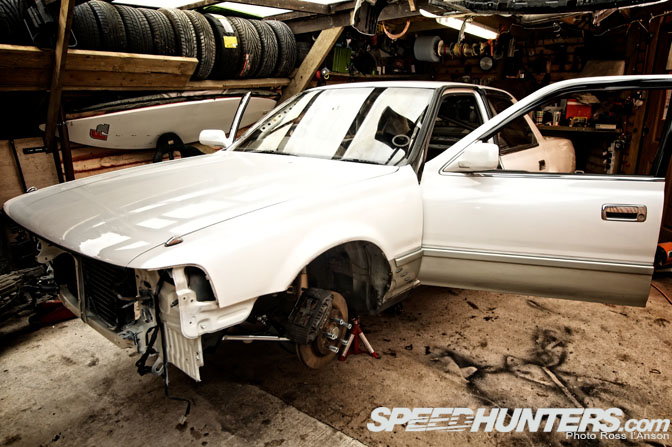 … And totally stripped it down. When I say this car is mint, it had to be seen to believed! Not a ding or a spot of rust anywhere – it's a perfect starting point for a competition car.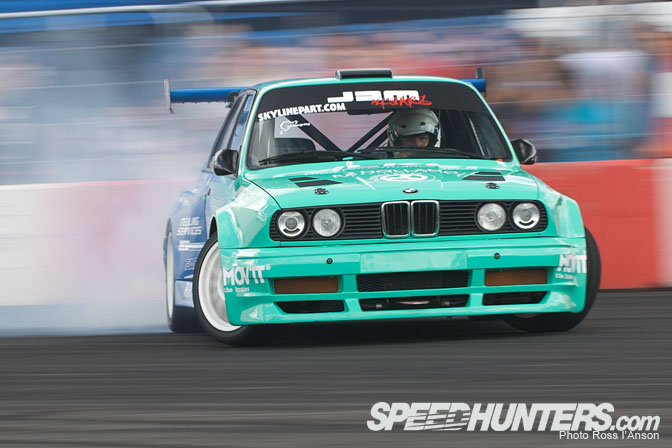 Out came the old N/A auto lump ready for a new life in Dec's wife's Bedford horsebox..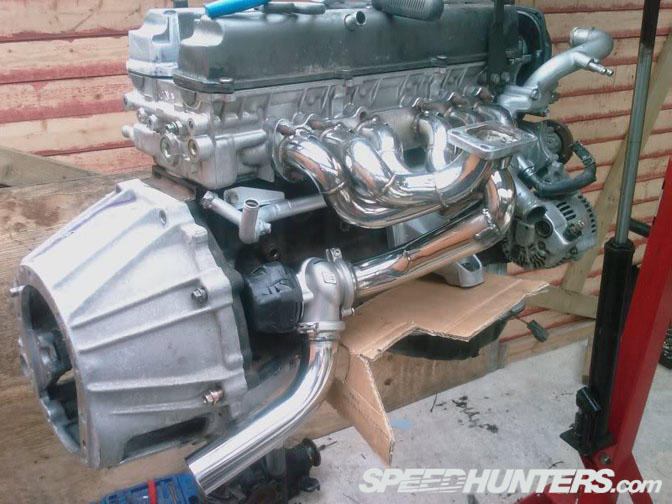 … And in goes a 1JZ complete with shiny bits and 500hp potential.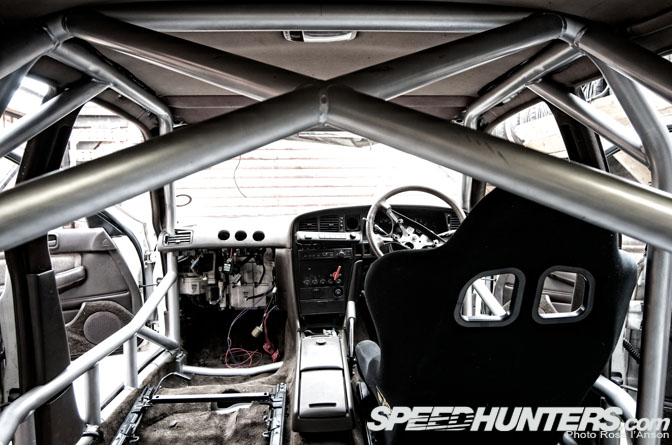 In Decs own words "It's a big heavy car and is in such nice condition it'd be criminal to
chop the hell out of it. So I've decided I'm going to build it as a full
on hardcore top spec drift machine but with a few nice comfy bits
thrown in for good measure". With this in mind the roll cage was designed so the full interior could be retained if need be..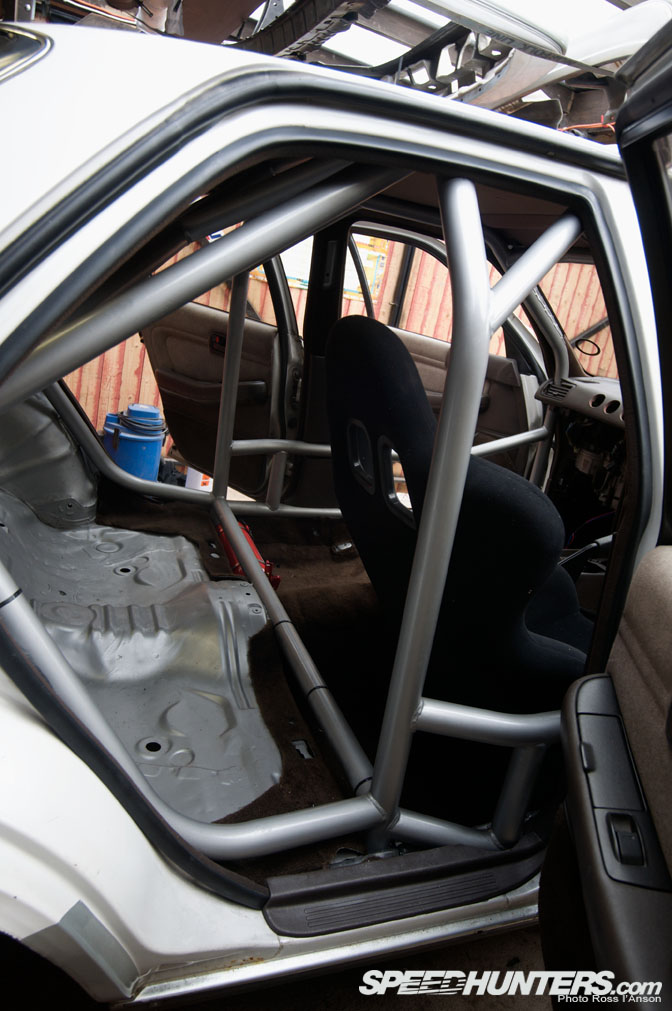 As the car will be road legal the cage design allows wheels and tires to be stowed in the car so driving to and from events is easily possible.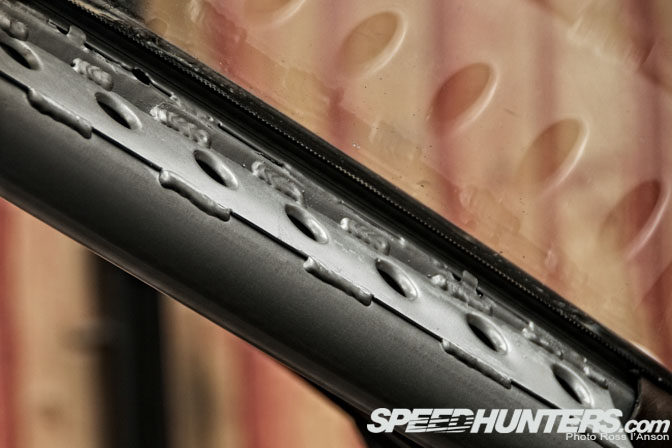 The cage really is a work of art. The more you look the more nice little details you find.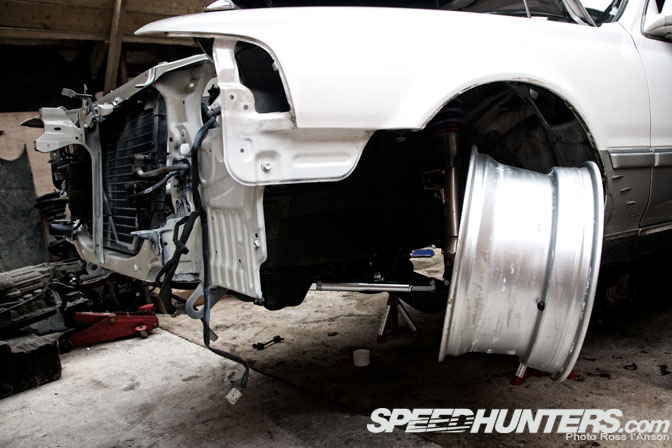 Used as a taxi back in Japan, the Cresta is blessed with 'taxi style' lock as standard.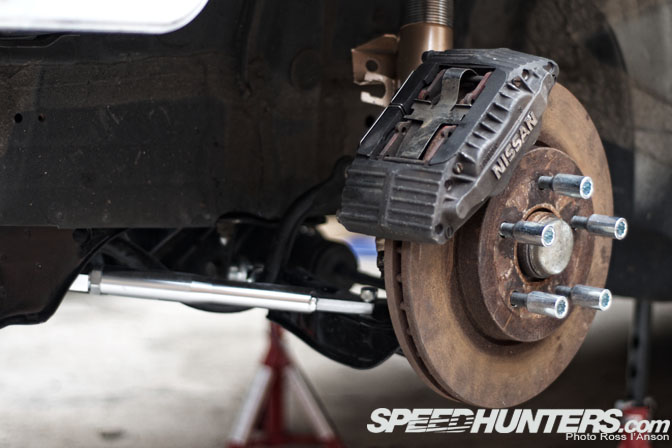 With the addition of some GTR brakes, Yanak suspension arms/bushes and JIC coilovers the car was pretty much ready for the final touches….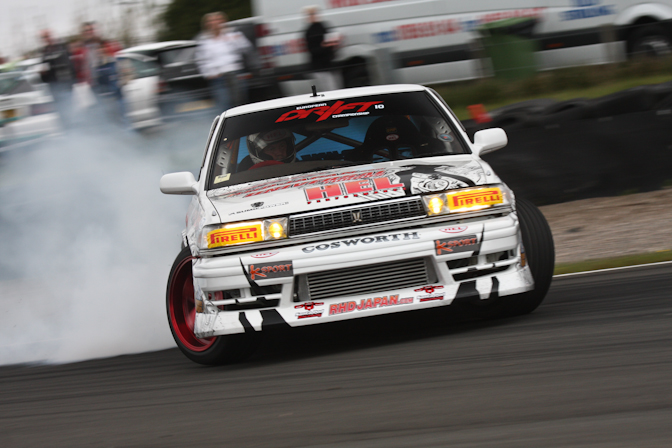 … And here is the 99% finished article.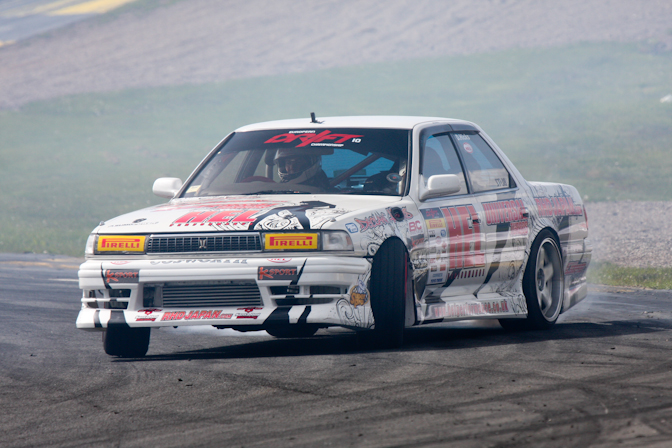 The paint was so good on the original car that it seemed an almost pointless expense to respray it, so the graphic ideas were rejigged to utilize the original Toyota white.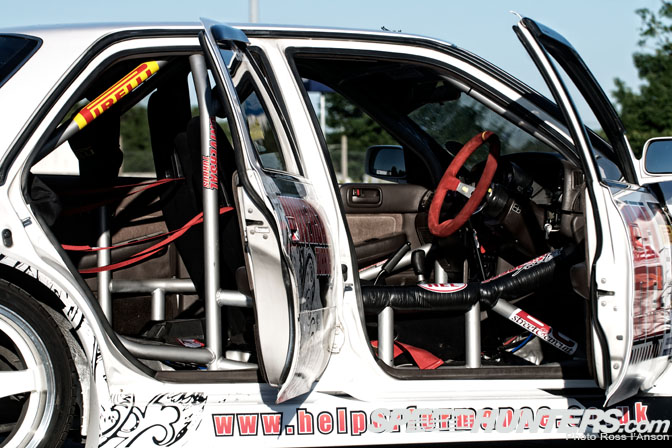 Comfy bits retained so its still a mile eater as well as a hardcore drift machine.
And of course the 500hp 1JZ  with obligatory dev.speedhunters.com sticker.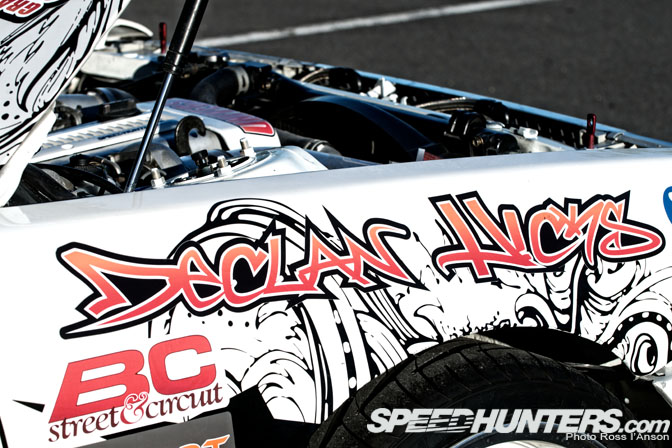 So with just a few minor tweaks and fiddles Decs 2010 drift car is finished.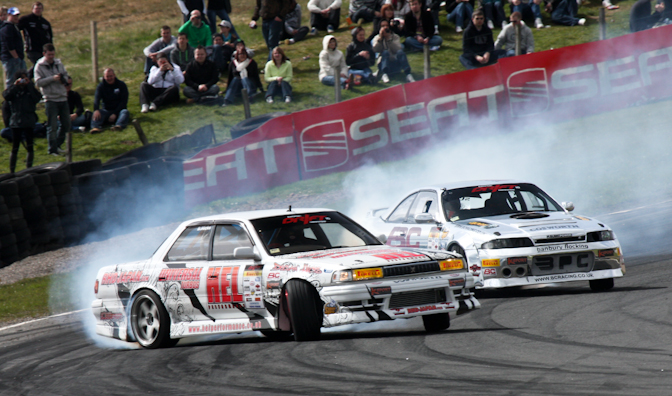 He has already scored a 2nd place at the opening round of the Pirelli EDC championship on the cars debut outing so its looking good for the rest of the season.
Its great to see a bit of diversity in UK drifting and to quote Dec again. "Ive created another WTF is that drift car".
-Ross
More Spotlight's Month on Speedhunters stories