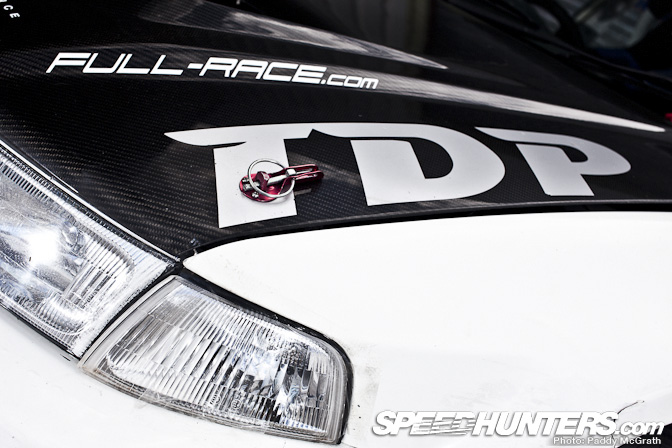 Last week we featured the Trackday Performance Evo VI and this week we're going to give you a look behind the scenes at the HQ of TDP. The premises is located in a sleepy little village called Rathnew, on the east coast of Ireland. It's the type of place you might of stopped once in your life to refuel or grab a bite to eat on a long journey. Not in a thousand years would you think it's home to one of Ireland's largest tuning companies.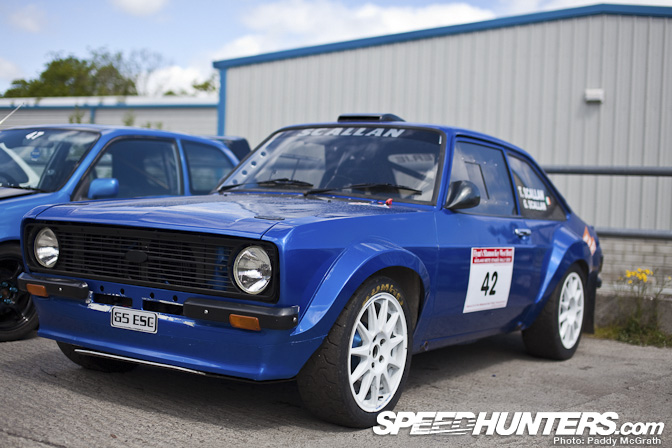 Finding the unit was straight forward. You just need to find the building with all the race prepared cars outside. This MKII Escort features a Honda K20 engine making 300BHP.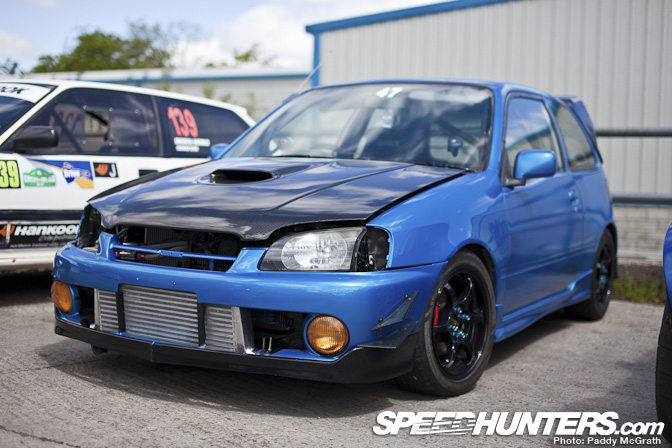 Parked just beside it was this neat Toyota Glanza. The car still run's the potent 1.3 turbo engine and has been stripped, caged and modified for circuit use. You can already get a sense of the variety of cars these guys work on.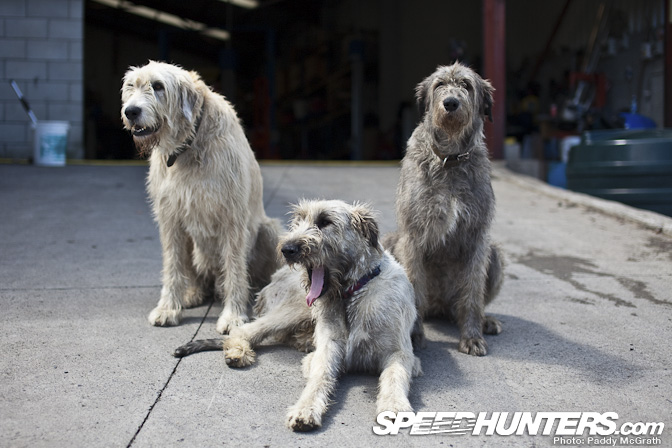 In an unusual choice, TDP have employed three small horses to guard the property. These are some properly BIG dogs.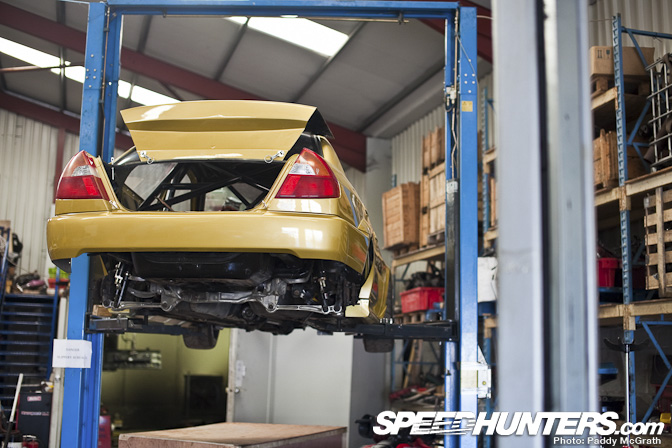 Once inside we see a customers Lancer Evolution being prepared for it's next race meeting.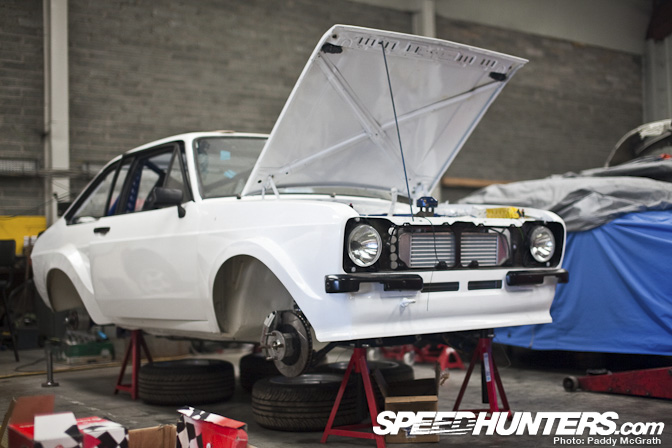 Beside it, we have this MKII Escort which is nearing completion.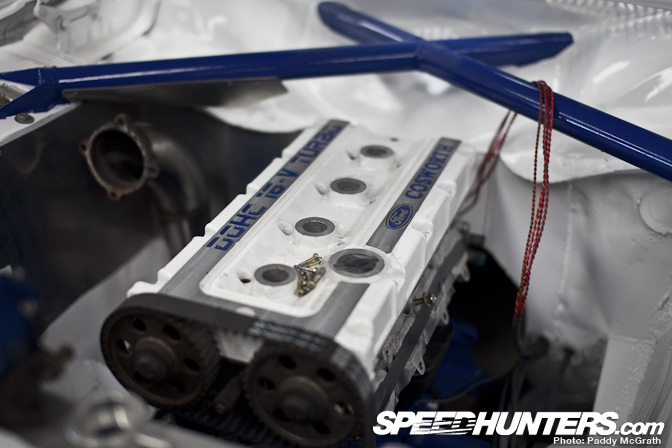 At its heart lies the infamous YB Cosworth engine.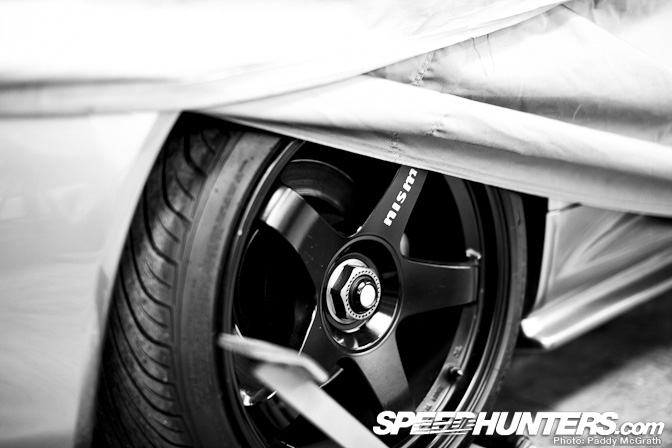 Just beside the Escort, a familiar looking Nismo wheel pokes out …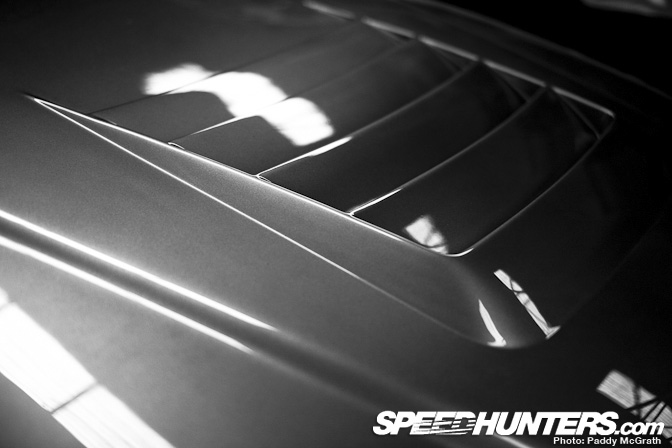 … and when unwrapped reveals this familiar Nismo vent.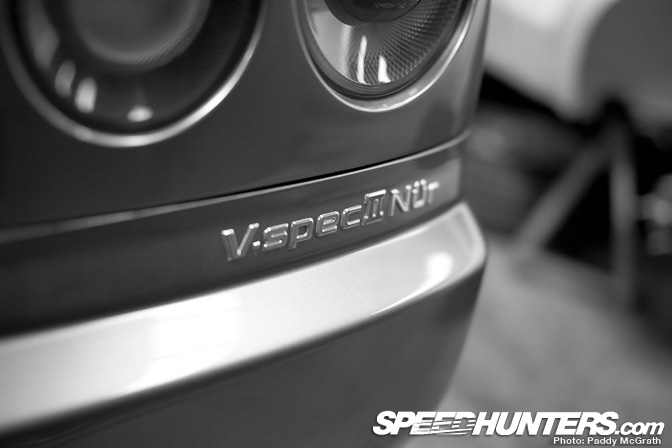 The car is of course an R34 GT-R V-Spec II Nür.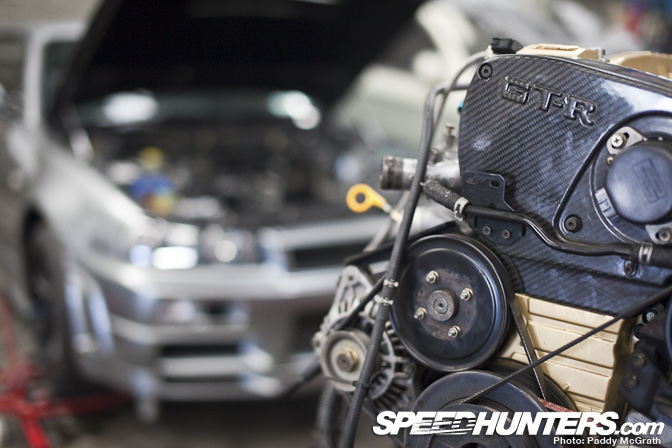 The car is in for an engine rebuild, where it'll produce over 600BHP when finished. It's also the customers daily driver so it needs to be a usable and reliable 600BHP.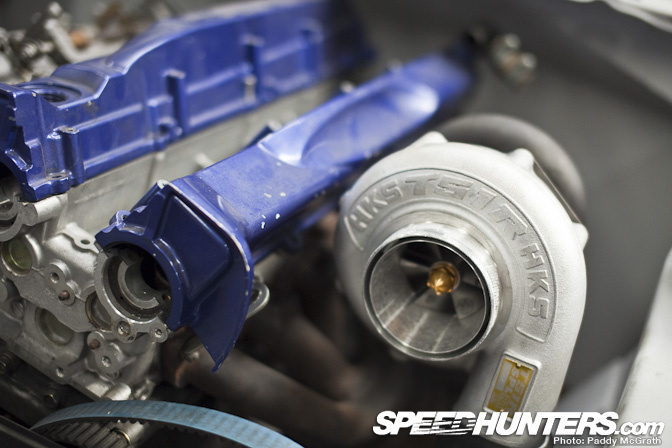 I bet you can't guess what engine bay this RB26 with a T51R is residing in. Clue : It's not Japanese.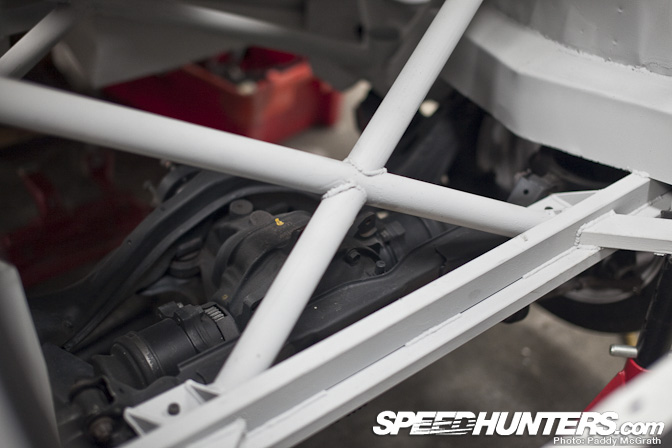 Originally front wheel drive, the crew at TDP have reworked every last inch of the car and it's now running R33 GT-R V-Spec 4WD running gear.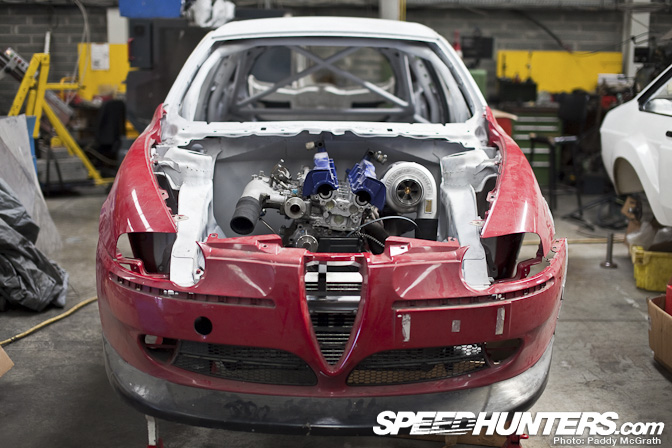 Yup, it's an Alfa Romeo 147. I asked the question everyone would ask 'How Fast?' The answer was '1000BHP/Ton and if it's heavier than 1000KGs, it'll be over 1000BHP.' Nice. I'll be back when the car is completed for a full in-depth feature !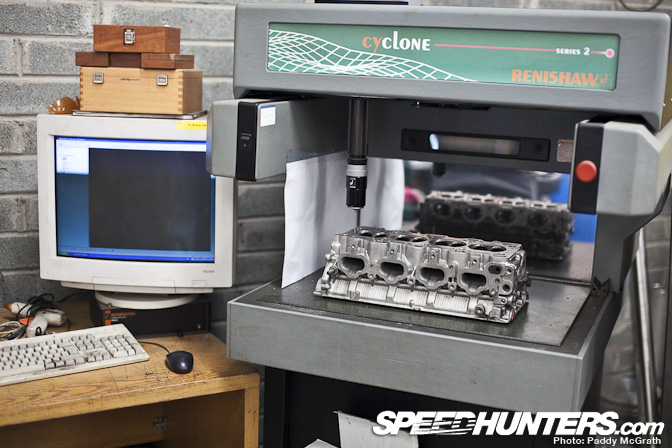 This machine was performing some sort of witchcraft by 3D scanning the Evo cylinder head into the accompanying software.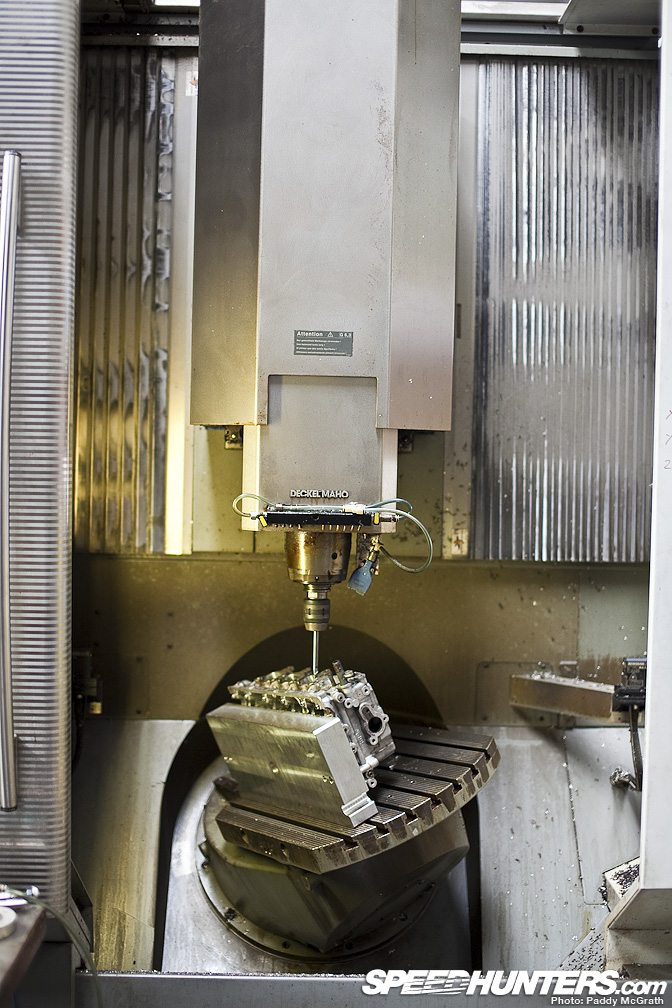 Whilst this machine was boring the cylinder heads for more capacity. TPD do all their own machining and metalwork on site so they can personally ensure everything is done to their own specifications. The crew here have an absolute wealth of knowledge of every aspect from building a car right through to racing it. I got an education in grip coefficents, clipping points, centrifugal forces and other in-depth lessons on motorsport that I never, ever knew of. The aim was to teach to me where a car is mostly likely to crash so I wouldn't stand there in future. I'm a pretty smart guy when it comes to safety at race events but this really opened my eyes to how little I and a lot of others actually know about how cars react.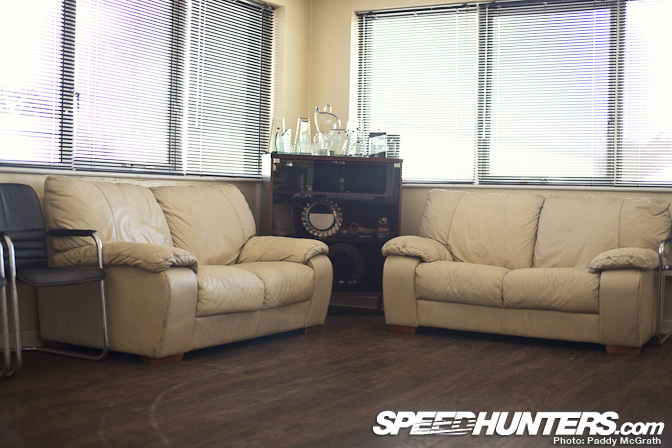 Inside we have this cozy waiting room which is decorated with trophies and awards for recent and past achievements. The room also has a rather impressive plasma screen TV, video games consoles and a surround sound system so you can pass the time whilst waiting for the TDP team to give your motor a quick check over.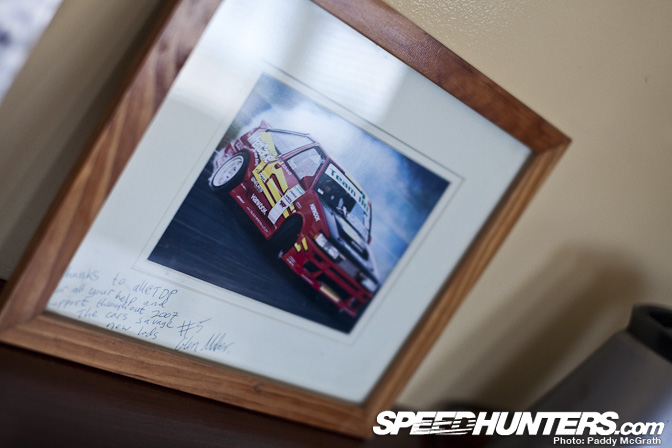 I was pretty chuffed to see this old photograph I took of past Prodrift competitor Glen Maher's SR86 on a trophy cabinet. It wasn't alone in the amount of presents and gifts customers have given to TDP to thank them for their sterling work. I hope you can better appreciate the work these guys put in and that their slogan of 'making fast cars faster' is more than just a catch line.
Paddy