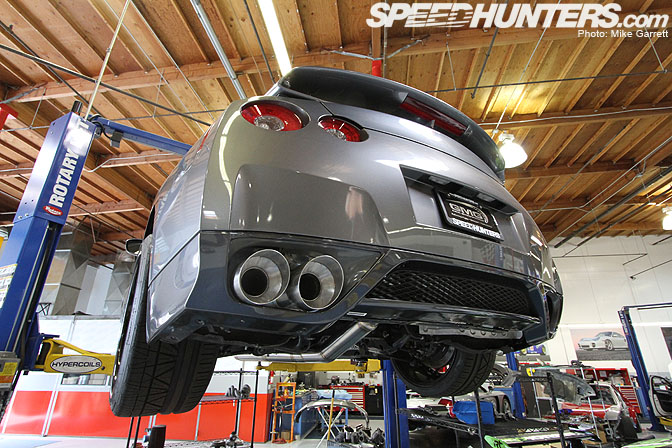 Last week I headed down to GMG in Orange County to have a look at the progress on the YoParts R35 GT-R build.
Yep, the same R35 that will be given away to some lucky guy or gal later this year. Catch up on the first builds post outlining contest details here.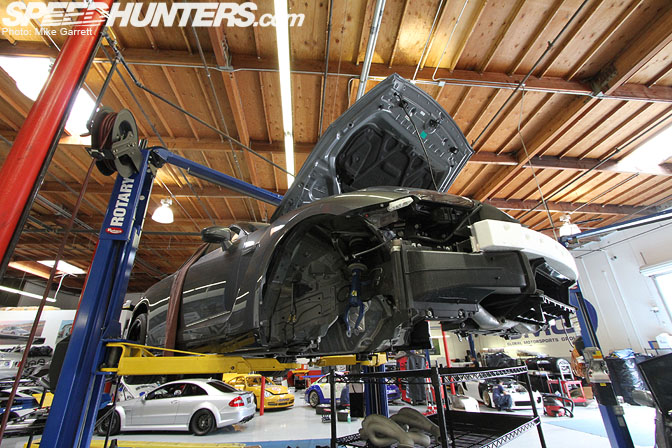 At first glance it doesn't look much different from the last time we saw
it, but there's actually been quite a bit of progress on the car.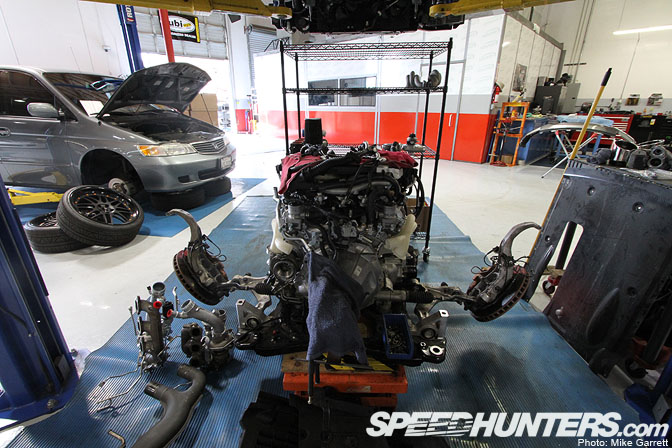 The drivetrain is still out of the car, as the GMG crew works on perfecting their all new turbo kit.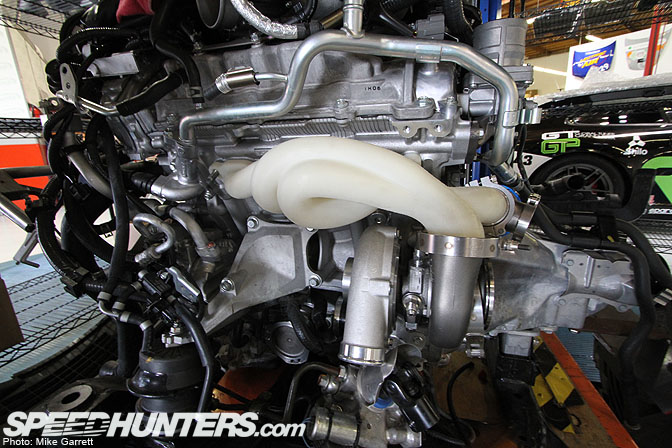 This turbo kit is without a doubt the heart of this entire build. Here we see plastic versions of the manifolds.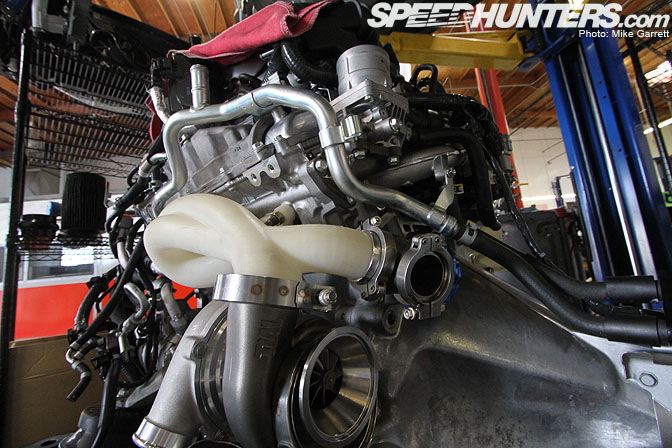 The plastic mock-ups are of course used for fitment purposes….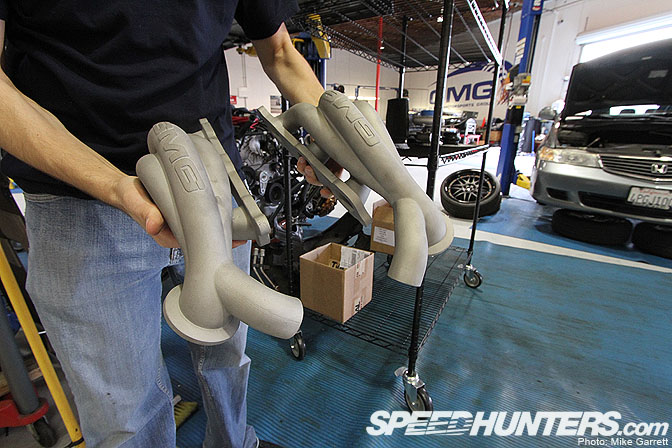 These are the real deal pieces – delivered to GMG from the foundry just a couple hours before I stopped by.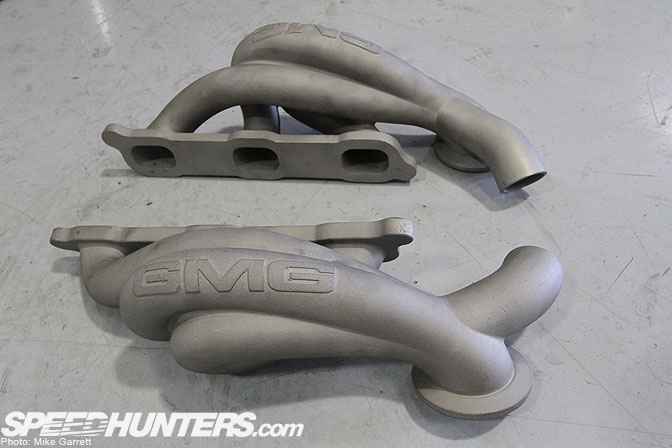 Very impressive to say the least. The YoParts contest is based upon five performance tests measured after these new parts are fitted to the GTR, and put to the test. Baseline stats have been posted here. Closest to determining the upgraded stats drives away in potentially the fastest street GTR ever put down on pavement….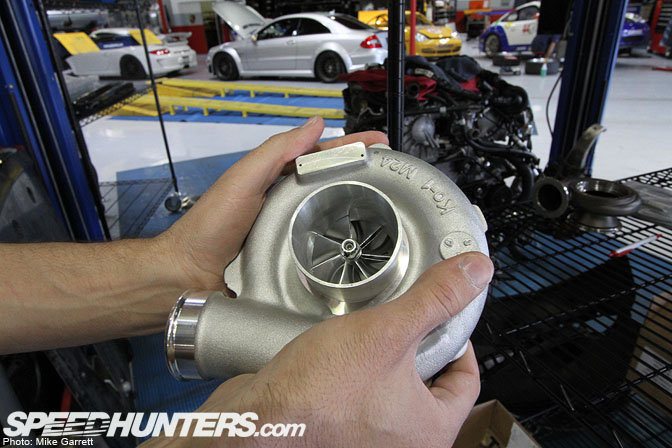 Hearing Jonathan @ GMG tell me about the turbo setup, it sounds like it will be pretty crazy. The driver will also have a preference as to the horsepower levels and the powerband.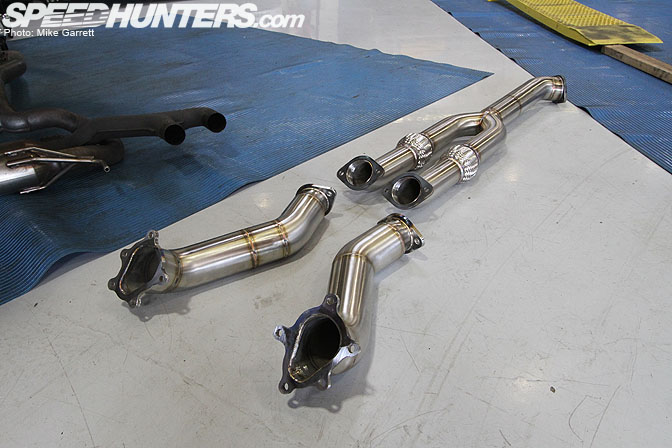 Along with the turbo kit, GMG is also developing a full exhaust for the car.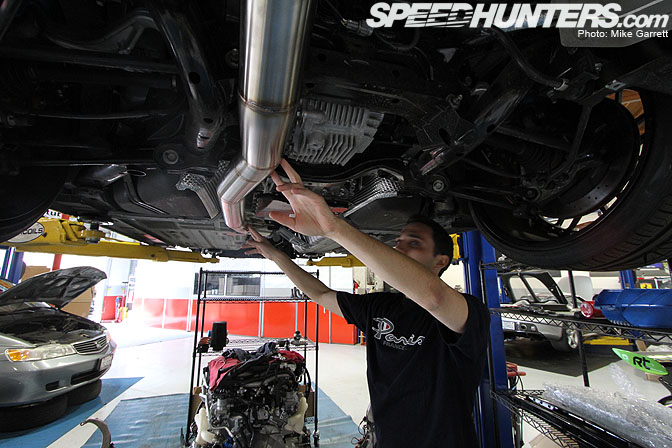 Here Jonathan shows off the new exhaust. Can't wait to hear how this thing sounds when it's done!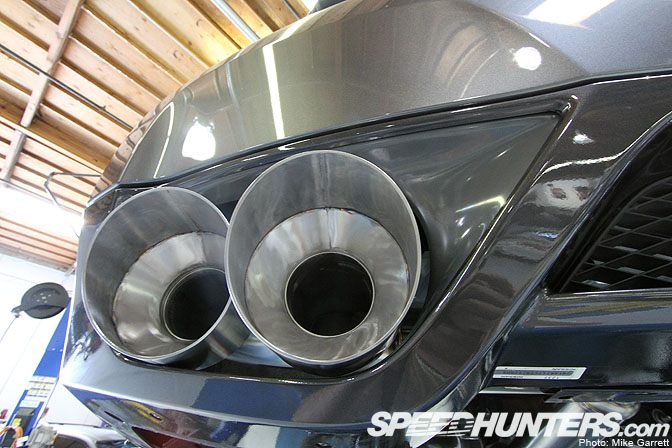 Beefy tips!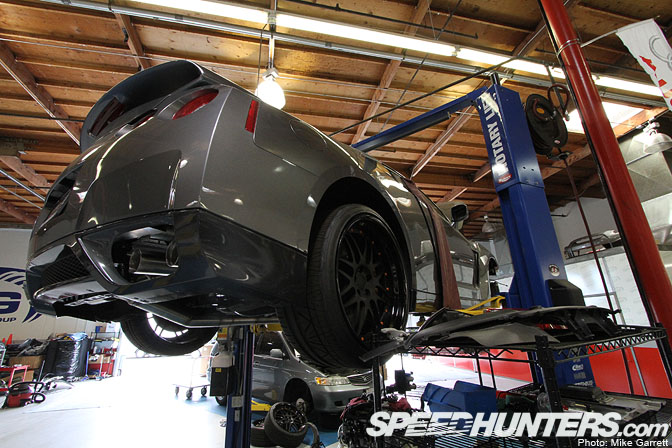 Now that the parts are in the shop and ready to be installed, it won't be much longer until the car is completed.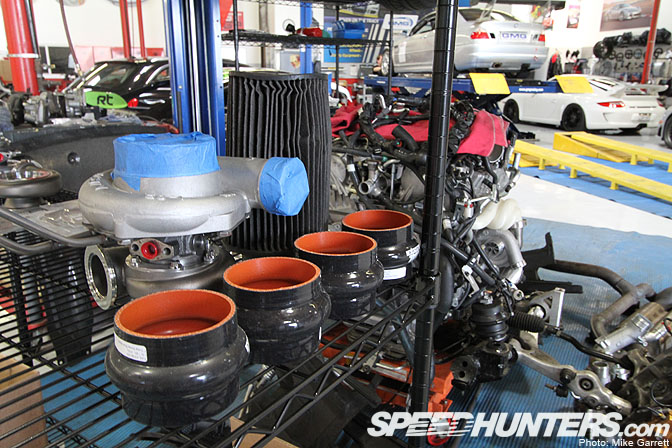 Since the kit will actually be produced and sold by GMG, there's no doubting the quality of these parts. Definitely not one of those quick one-off jobs.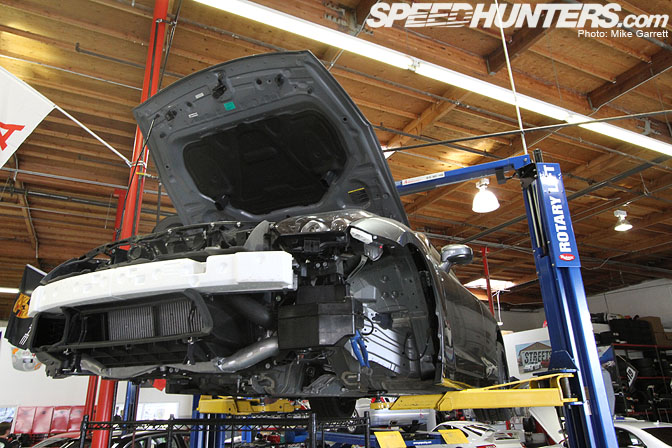 More to come as the build nears its final stages.
-Mike Garrett