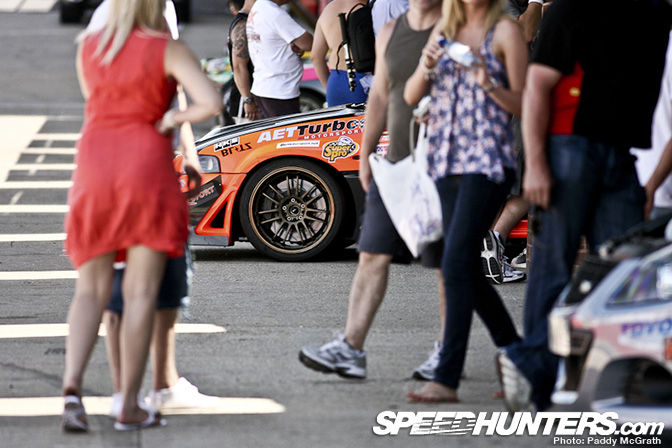 The Time Attack Series in the UK has developed into one of the most respected and closely fought Time Attack series on the planet. With each season that passes, everybody raises their game. With a host of MSV circuits which includes Brands Hatch, Oulton Park, Snetterton and Cadwell Park the drivers have a variety in venues that most other countries could only dream of. During the lunch hour break at the third round last weekend, I took a few minutes to pass through the pits and grab a few simple snaps.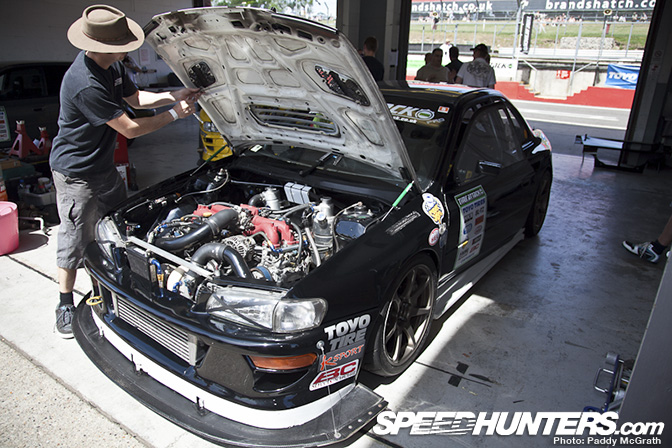 With Brands being such a fast track, I'm surprised this competitor was alone as far as I could see in removing his rear wing for that extra straightline speed.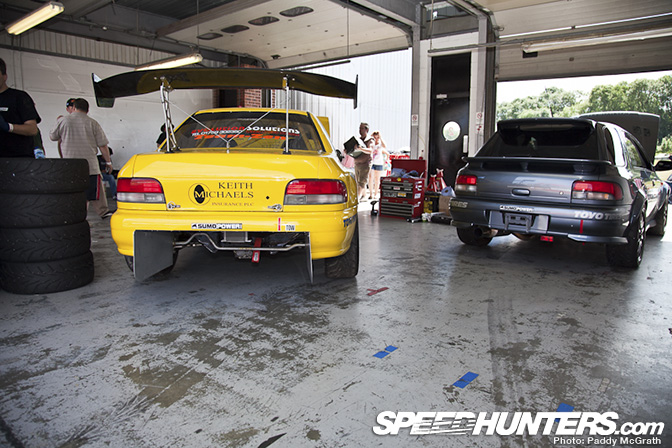 The temperature at Brands reached an incredible 35 degrees Celcius (around 95 Fahrenheit) according to the thermometer on my van. It was imperative to keep the cars in the shade as much as possible when not in use. I can't even begin to imagine how hot it was inside the cars for the drivers !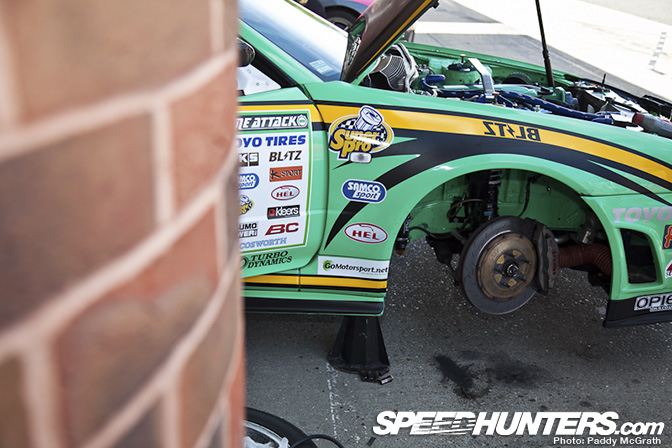 The TR Racing R34 GT-R gets a once over by the team before it's qualifying session after lunch.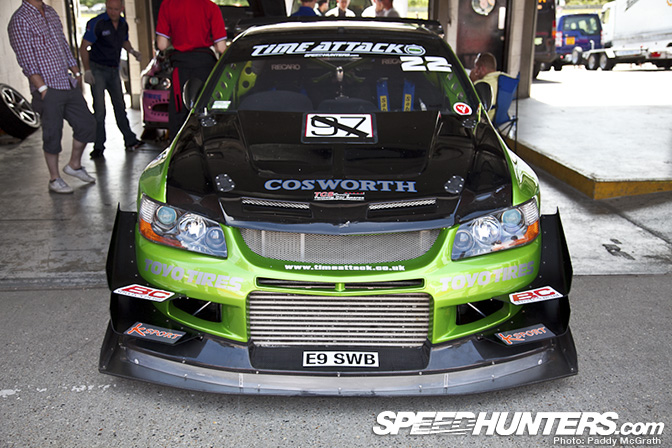 The Voltex aero on the Norris Designs Evo IX adds greatly to it's menacing look. I remember the first time I seen the car was back in 2006 at a D1GP exhibition in Silverstone. The car was impressive then but it's simply awesome now.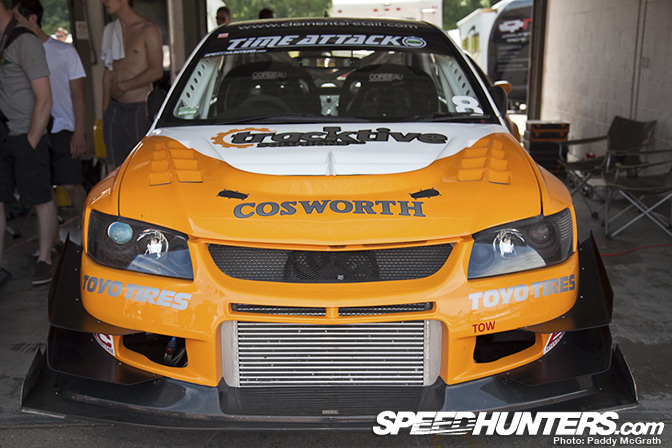 Another Evo, another Voltex aero package. This time it's the more traditional four door Cyber Evo of Robin Duxbury.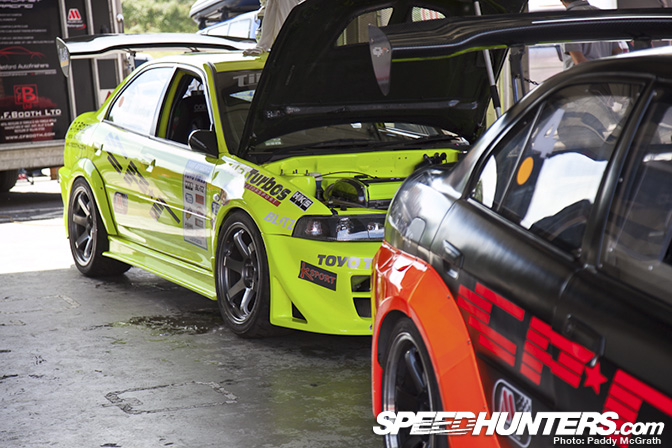 The two CPT Evo's of James Nicholls and Gareth Lloyd have proven to be two very capable machiens.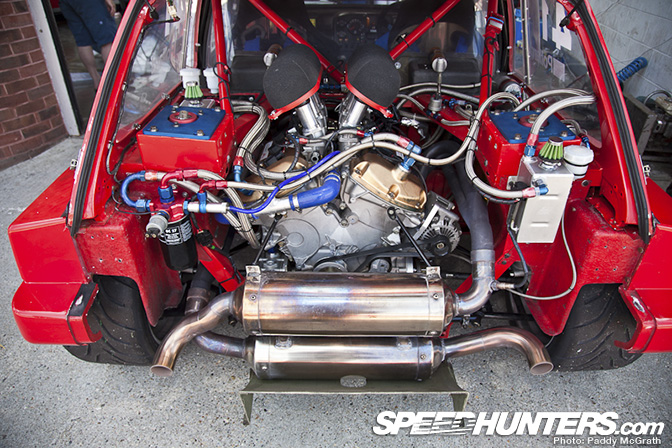 The rather magnificent engine bay of Mark Pollards MG Metro 6R4. It's not too hard to imagine it's the same engine that found it's way into the Jaguar XJ220 supercar.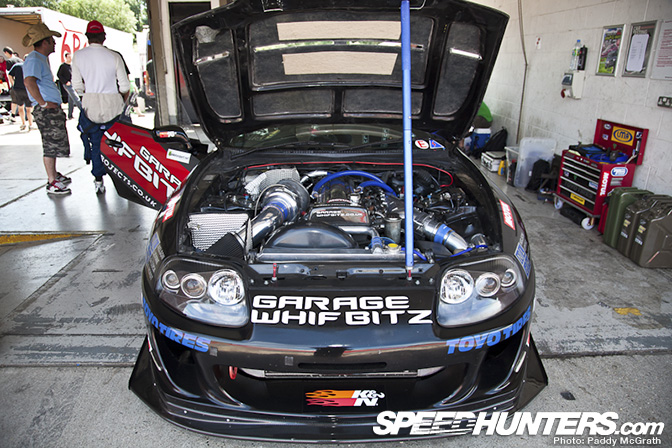 The Garage Whiftbitz Supra(s) are hilariously fast on the straights, packing a considerable 650BHP in this, the lesser powered car.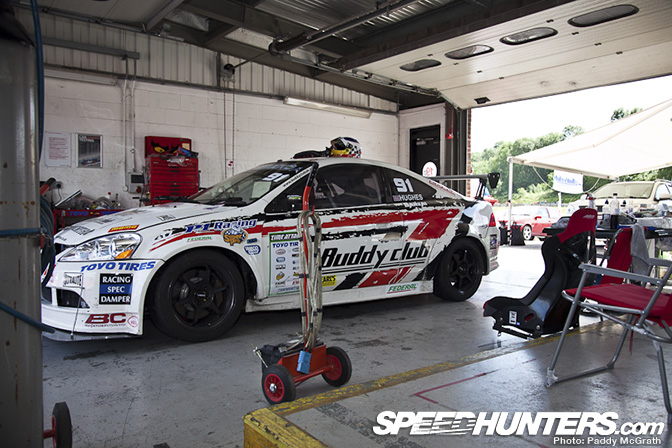 Paul Hughes had the honour of being the fastest Honda at the event, finishing ninth in his class.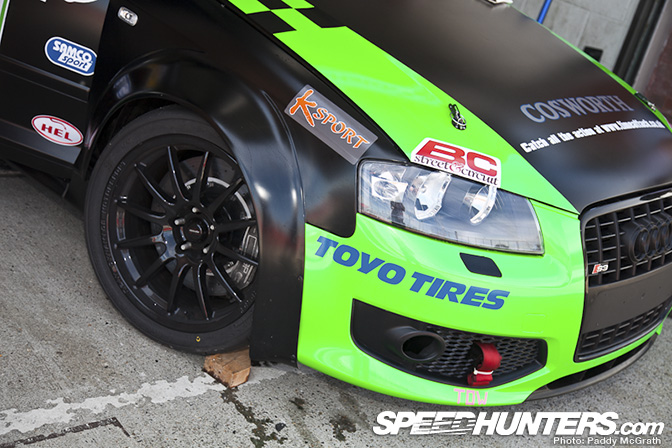 The flat black Audi S3 was an unusual choice but when I think about it, it does make a great alternative to the usual Japanese four wheel drive machines.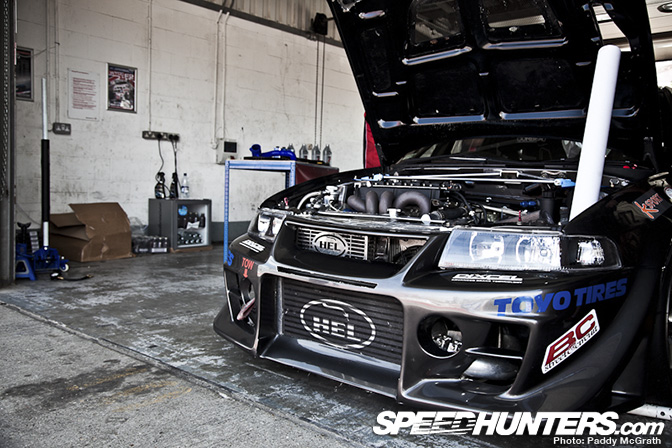 Although there is a reason a lot of competitors have chosen the Evo / Impreza platform. It's a well proven platform.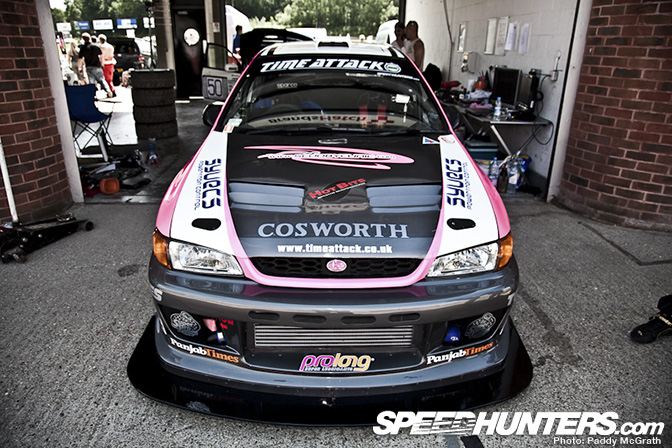 Ten years ago Subaru and Mitsubishi battled for supremacy on the World Rally stage. Back then their main competitors were Ford, Peugeot, Seat, Skoda and Hyundai. Today they do battle on the race track where the Ford rivals remain but they now face the challenge of Lotus, Nissan and Porsche to name but a few.
I wonder what another ten years will bring us ?
Paddy