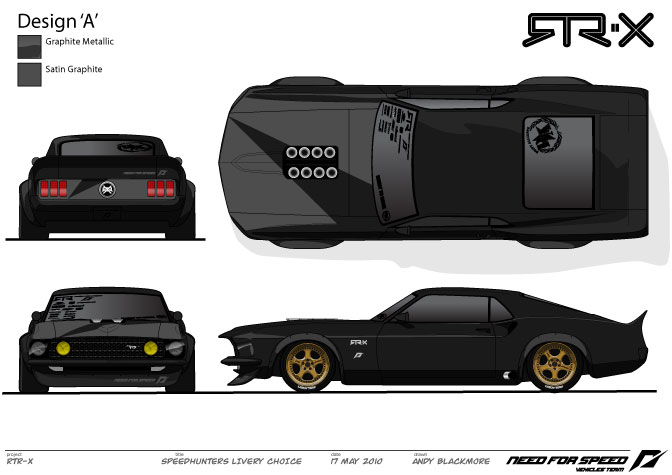 Finalizing the livery, one of the most important aspects of the RTR-X, has been a challenge to say the least. Andy Blackmore is so good at making anything look good in renderings that every idea we had looked incredible. I have spent a lot of time staring at all options and I am in love with all five of these livery options and am reaching out to you (Speedhunter's readers) to help make the final decision on which livery to go with.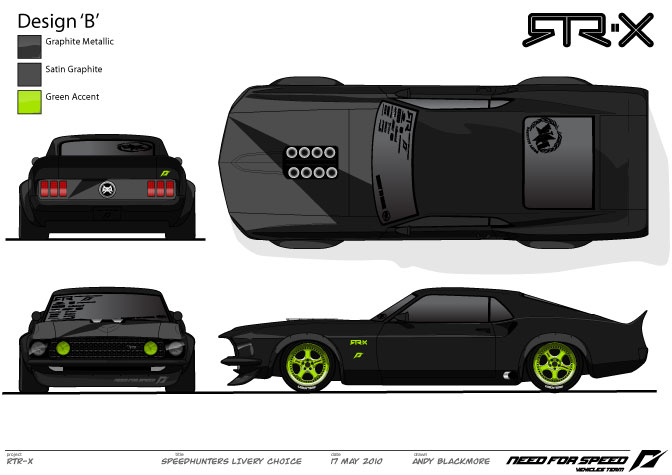 The base color of all of the options is the same graphite metallic and the Team Need For Speed graphic will be surrounded by a satin graphite to make it pop like you see in the renderings.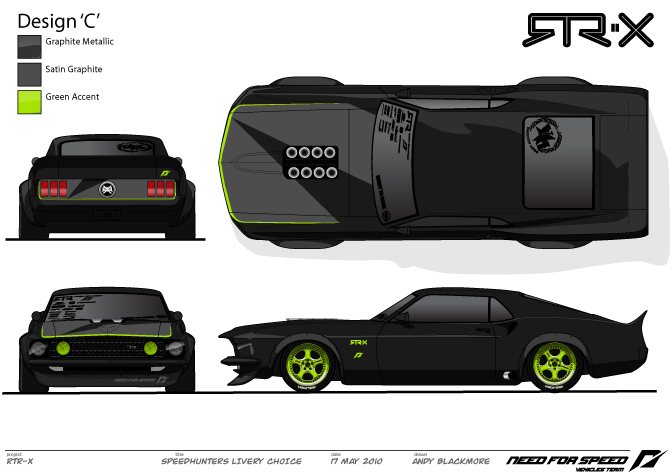 Regarding these options with green accents, the wheels will be the same exact powder-coat color of the wheels that are on my competition car (there are references in the last picture of this post).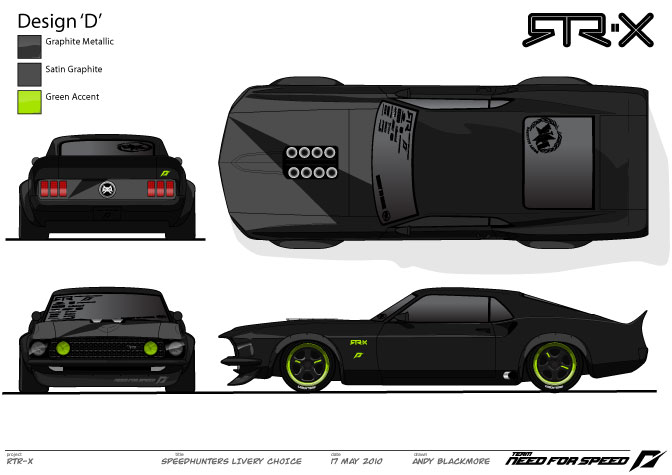 I do realize the wheels look weak in these illustrations, I can assure you that they will look like the initial rendering you saw last week, so try to visualize that when your making your decision.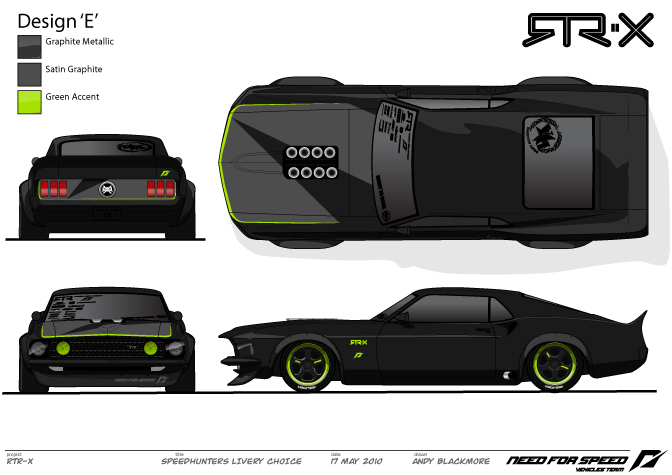 The writing on the wheels might move to the lip or be removed all together. Simply post your vote for Design A, B, C, D, or E in the comments section when you decide your favorite. We need to have a decision by Thursday evening, so let's rock the vote!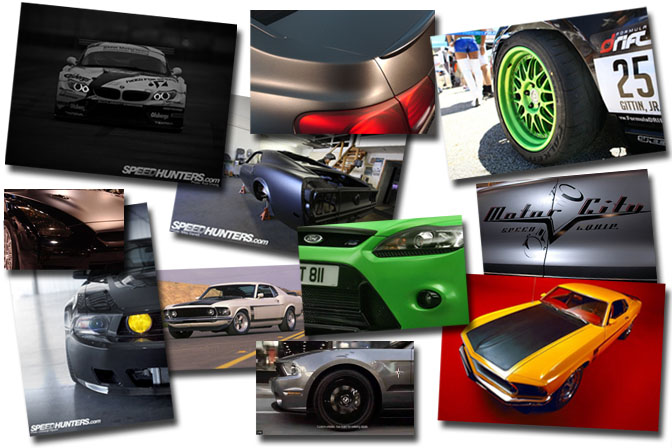 Here are some references that were used in explaining the direction for the livery\color-way design.
Once again, thanks for all the support regarding the Team Need for Speed RTR-X build; it is awesome to know you all are as pumped as me for this!
Thank you in advance for your time!
– Vaughn Gittin Jr.
Team Need for Speed RTR-X Build
UPDATE: Voting is now closed. Stay tuned for the results on Thursday