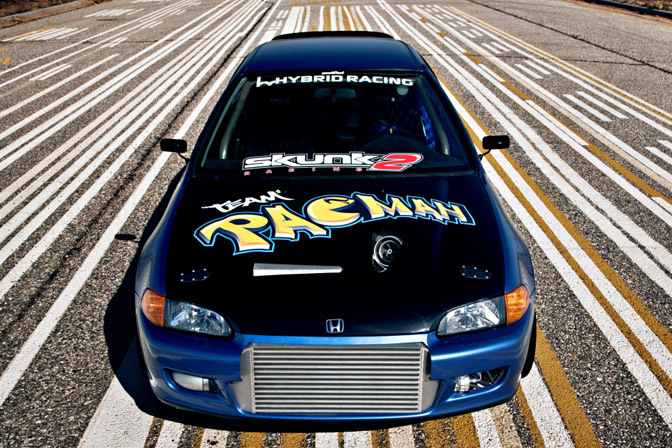 Drag is not dead! And we prove it with this 771whp k-powered Honda Civic.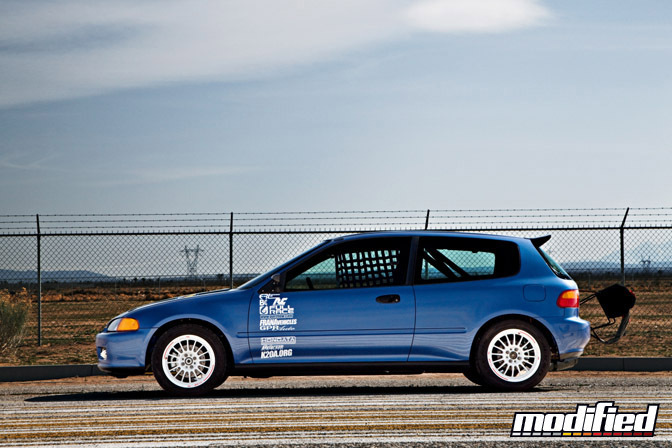 It's been a long time since we have had an EG hatchback grace our cover and instead of the usual time attack inspired vehicles we've got a car dedicated to going fast in a straight line. It's going to be hard to beat.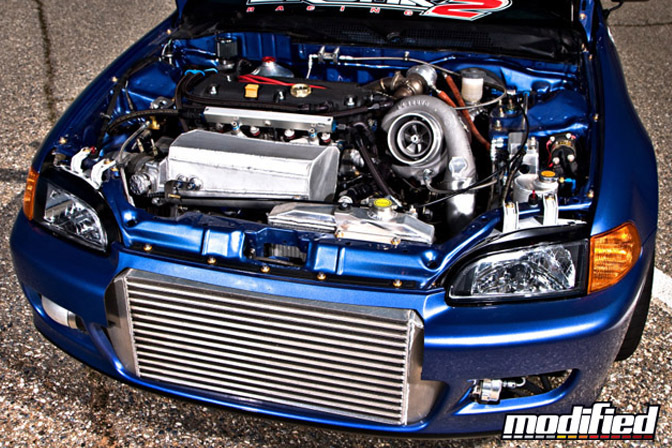 The attention to detail in this engine bay is stunning. A full dry sump oil system and a full race turbo setup, this K24 block is just warming up with 771whp. The target number to reach is in the 4-digits. With this setup it shouldn't be too difficult.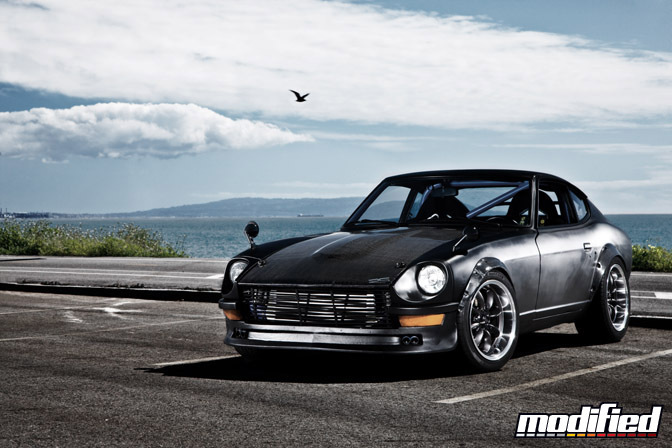 On the street side of things, a flat black Datsun 240Z doesn't look like much from a far glance but the closer you get the more intrigued you become. What's that peaking through the front grill?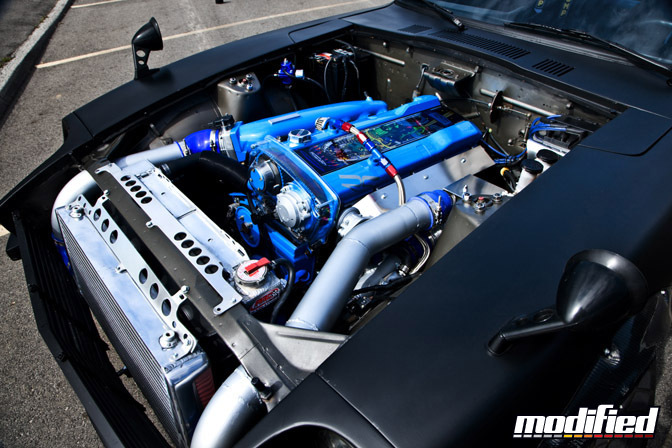 A large front mount intercooler to help keep the charge cool from the mighty RB25DET engine that's been swapped in. The RB is in such pristine shape that it contrasts the exterior quite well. Wait till you see the art on the valve cover, simply brilliant!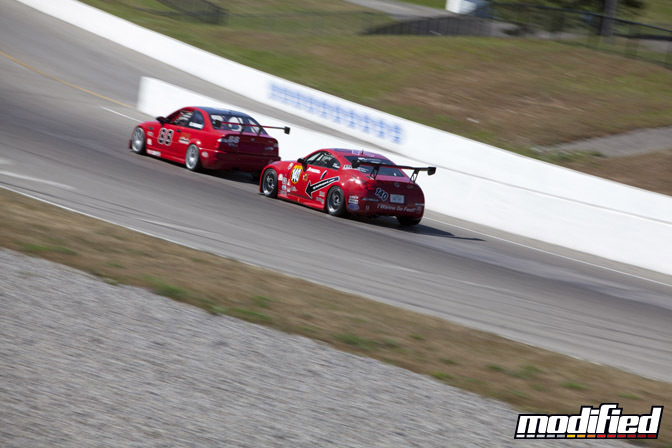 We've got a great and inspiring story about the SG Motorsport 350Z competing in an endurance race at Mosport raceway in Canada. Chasing down Vipers and BMW's is a mighty task but this little Z is up to the challenge.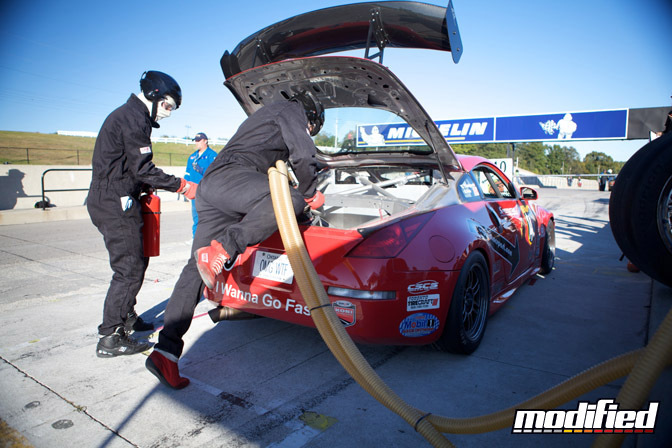 It's also run on a very modest budget on a grassroots level, it's the epitome of a small team competing in a big league race series.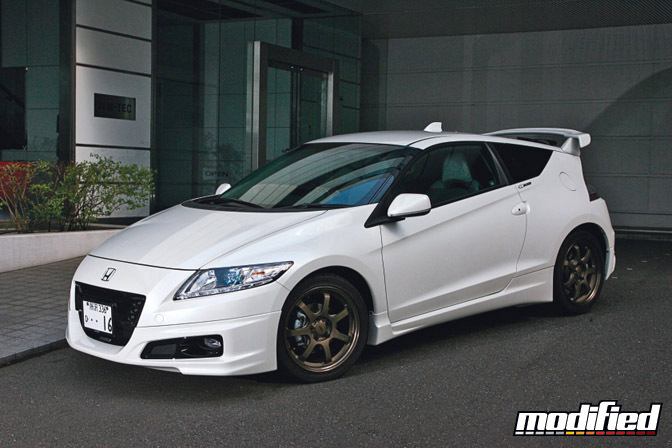 Oh no whats this? A Honda CR-Z hybrid in Modified Magazine? Yes, indeed. It's time we have a look at the possible future of our tuning market with a Mugen tuned CR-Z.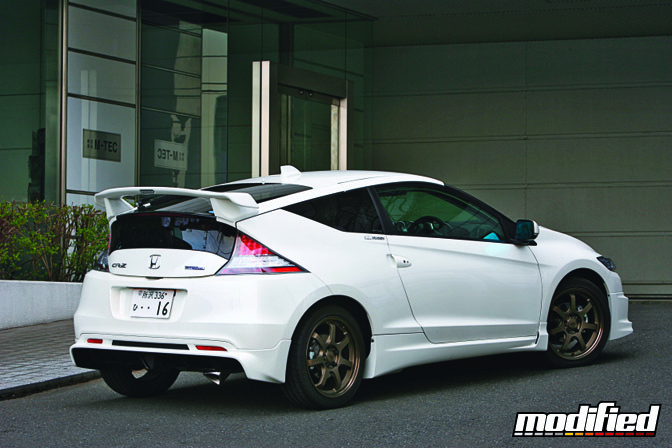 What do you guys think? Will hybrids take over in the future as the next generation of tuned cars or will we still be tuning EVOs and STIs in 5-10 years?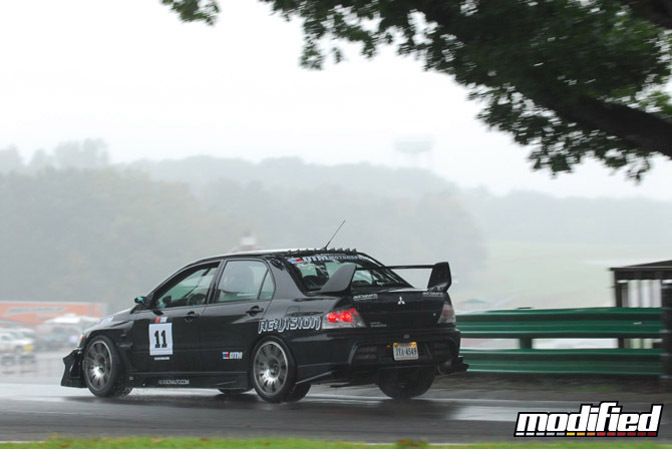 Everyone hates the rain, including most racers. We explain what it takes to drive successfully and quickly in the rain. You'll be surprised with some of the techniques.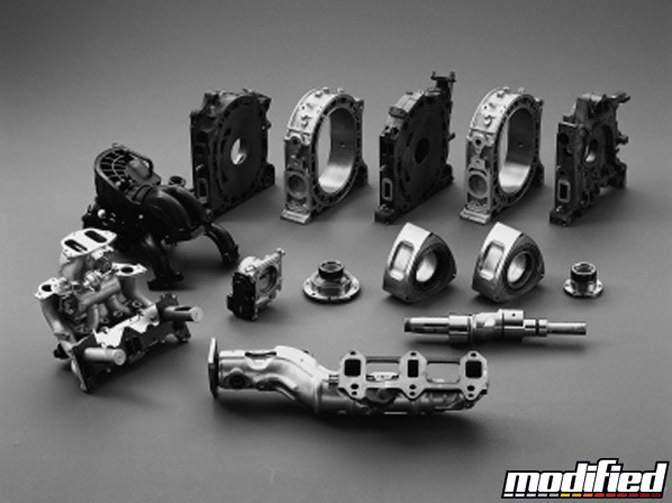 The rotary engine is a very misunderstood and under rated motor. We dive into the history and heritage of the rotary as well as providing an outline of how it actually works.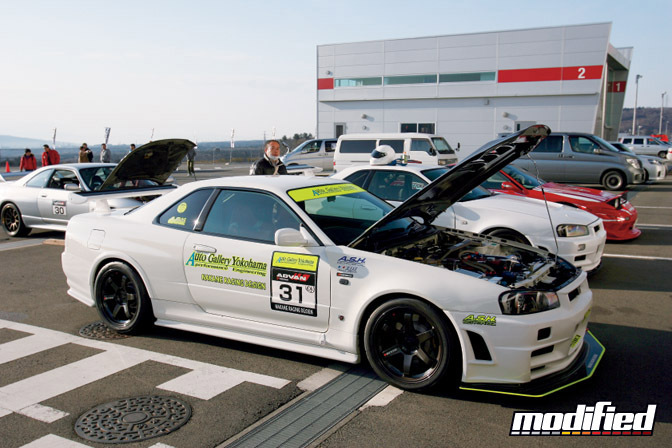 Dino Dalle Carbonare provides us with some great coverage from the HKS Premium Day. Your jaw will drop when you see some of the cars in attendance.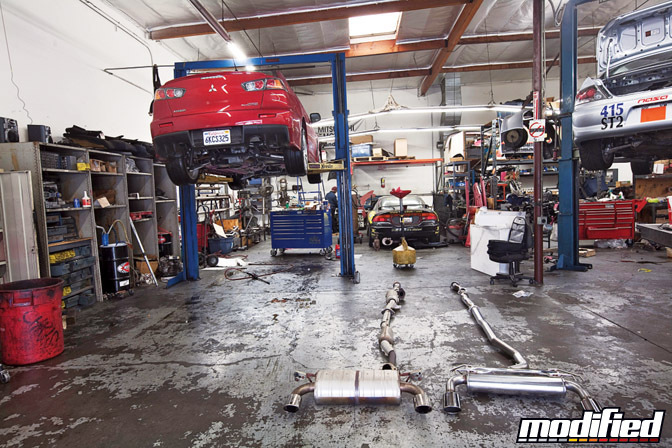 On the tech side of things we install an AMS front mount intercooler kit and Cobb Tuning turbo back exhaust on our project EVO X with some very favorable horsepower gains. Can you guess how much?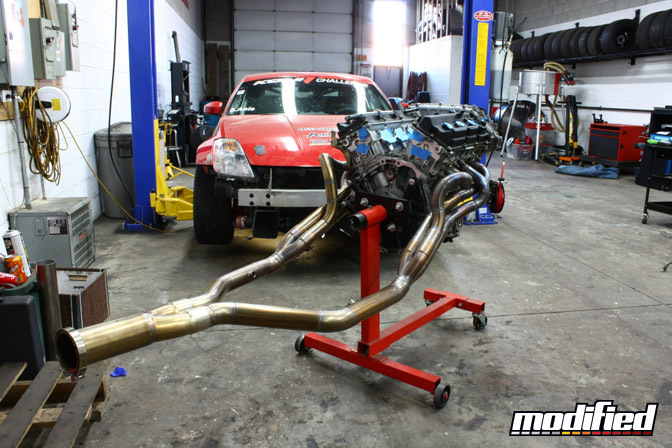 On the dyno, the SG Motorsport longtube headers provide for some insane horsepower gains on a 350Z. How about almost 30whp gained? Wait till you see the dyno chart.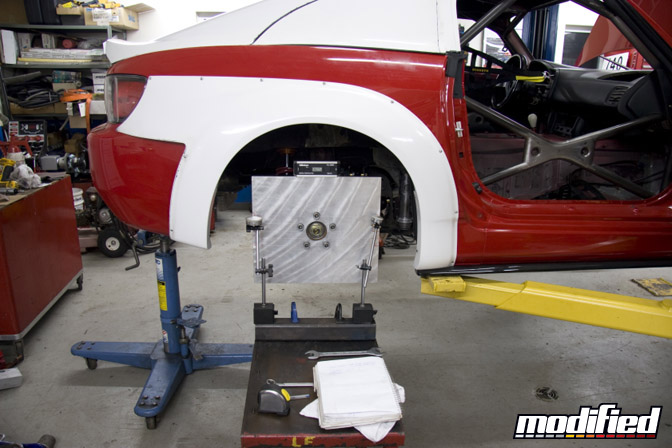 Our S2k project car forges ahead with some suspension tweaks and a custom driveshaft for the Quaife sequential gearbox.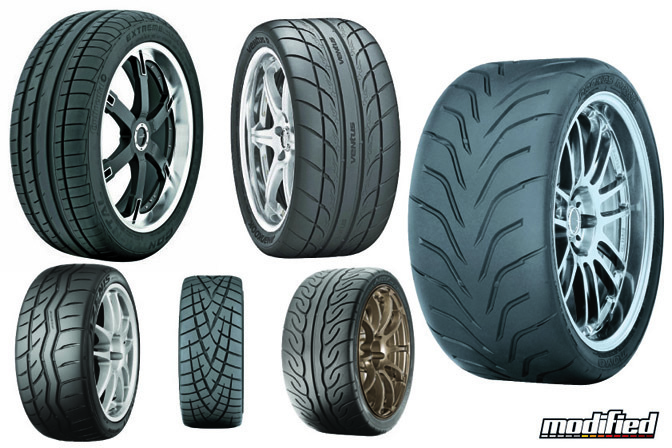 Last but not least, if you are in the market for tires then our Tire Buyer's Guide features over 50 new tires available on the market today.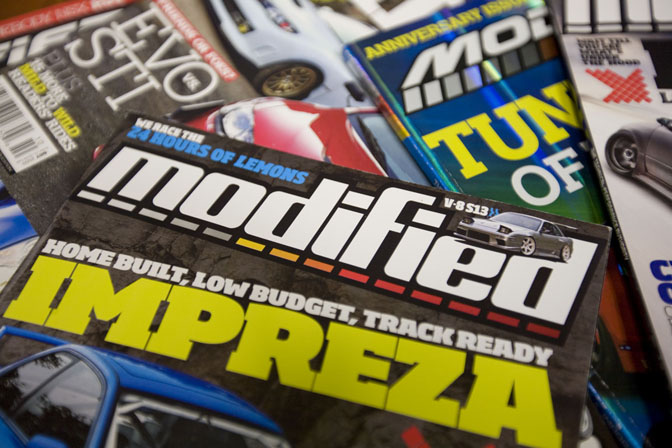 Furthermore, we are currently conducting a survey to improve Modified Magazine and would love to hear your feedback and comments. Please fill it out here 
:Peter Tarach