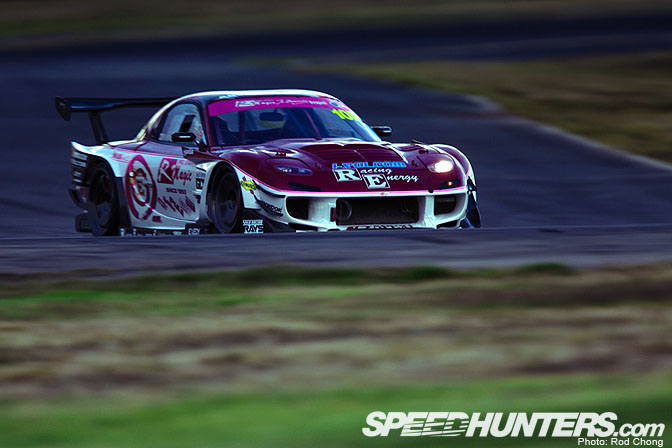 Hi all… well I'm back in New Zealand now after a whirlwind seven days in and around the Sydney area of Australia.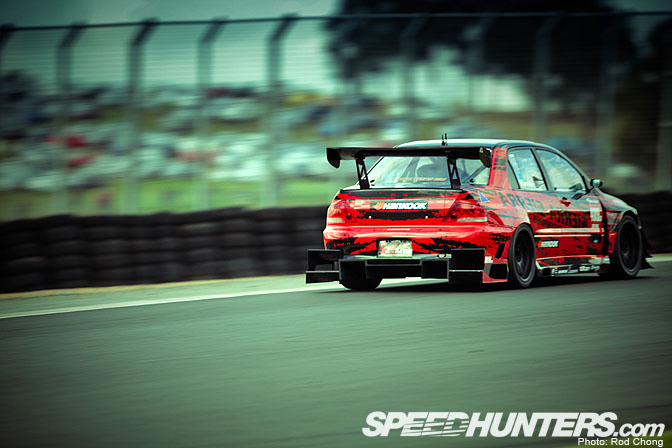 The highlight of the trip was of course the Time Attack World Challenge and we were treated to an epic battle between the likes of the Sierra Sierra Evo, the Tomei Cusco Voltex Impreza and the Cyber Evo. I personally feel quite grateful to have been in a position to attend this groundbreaking and ambitious event.
But before I get into the details of my time at Eastern Creek Raceway, let's look at what Dino and I got up to in the days before the event started.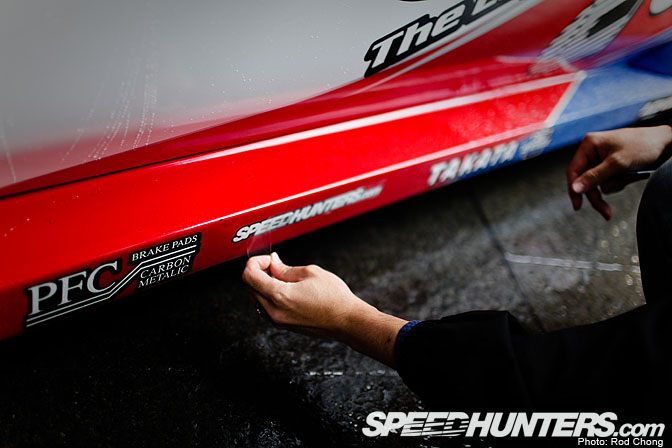 Wednesday morning saw the press launch of the World Time Attack Challenge in the center of Sydney. We got things rolling by getting our stickers added to Tarzan Yamada's Subaru. It's pretty cool that such an iconic time attack car was repping us at the event!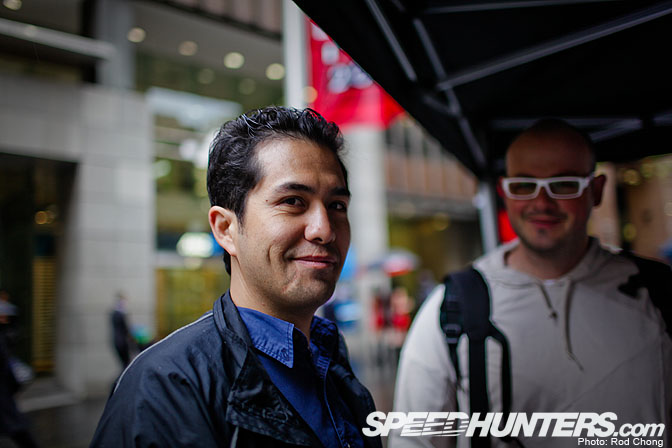 I also got to meet a few email colleagues too… this is Allen from Tomei who was helping to host the Japanese teams.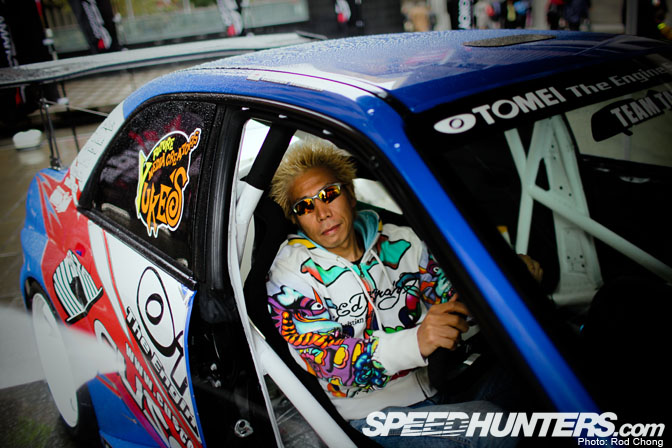 Tarzan Yamada was kicking around too and all the photographers on hand were eager to get some shots of this celebrity time attack champion. I was no exception!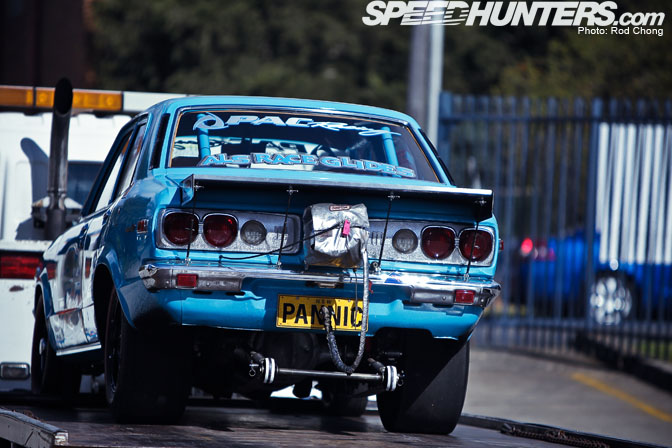 Dino and I then headed off to Pac Racing to shoot a car feature with this little Mazda drag racer and take a shop tour.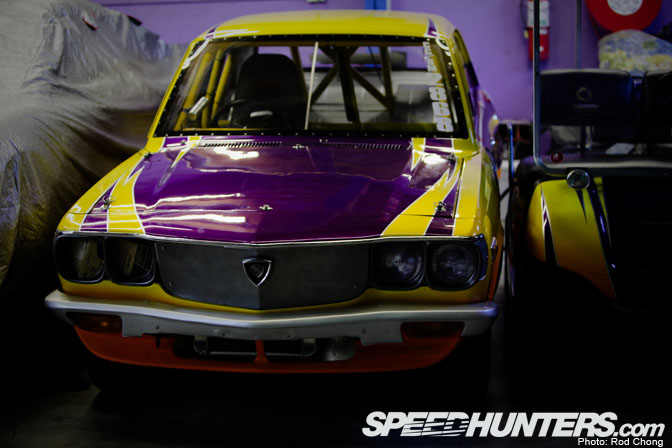 Pac Racing are one of the most established drag shops in Australia and can boast to run the world's fasted Rotary drag car in the world as well as this machine: it's the fastest 2-Rotor in the world.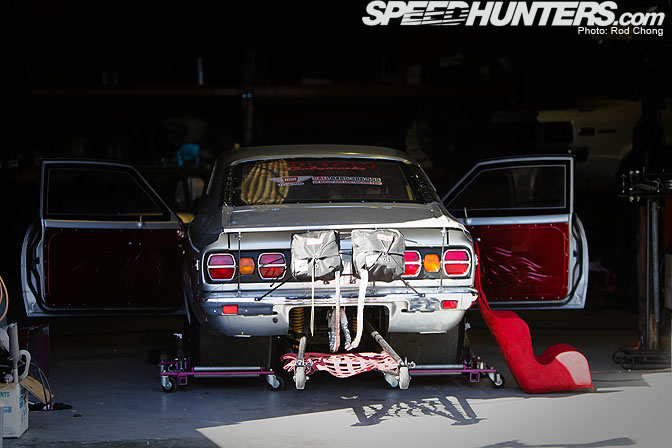 I just love these old Rotary drag machines!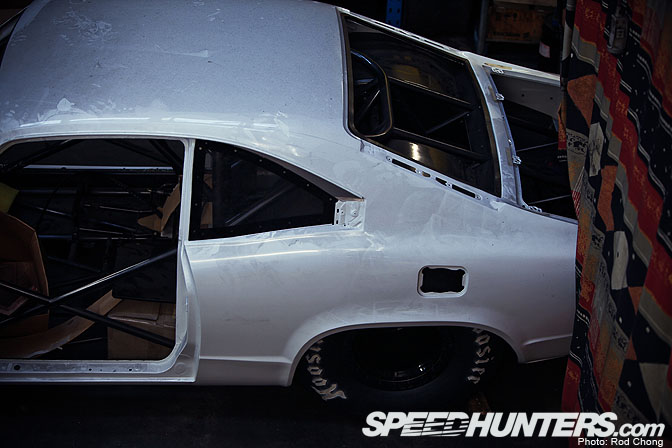 Pac Racing was jam packed with these types of vintage Japanese drag cars in various states of assembly. You'll notice how this particular machine has had the floor cut out and is sporting a full tube chassis.
Next up Dino and I drove over to JC Racing to shoot a car feature with this little beast.
It's a Mazda R100 drag car.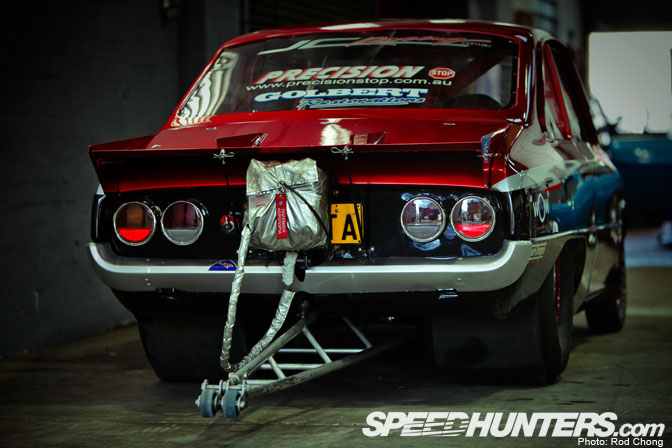 This drag machine was a beautiful, show quality build… just stunning! One day I hope to return to Australia to see these iconic machines tearing up the drag strip.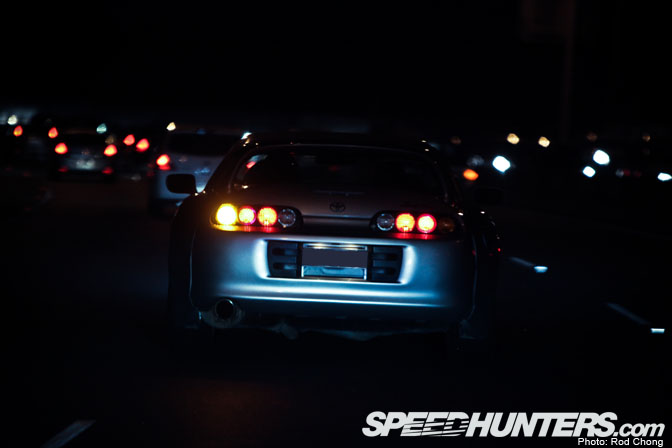 The Pac Racing crew suggested that Dino and I go drive up to the 1/4 mile strip beside Eastern Speedway to take in some local Wednesday night drags. We thought it was a good idea and tooled along the freeway over to the track. Along the way, we drove our GT-R for a while with this Supra.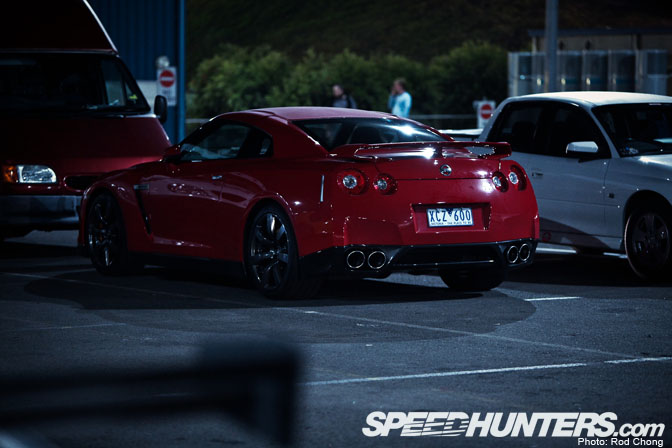 Eventually we arrived at the drag strip.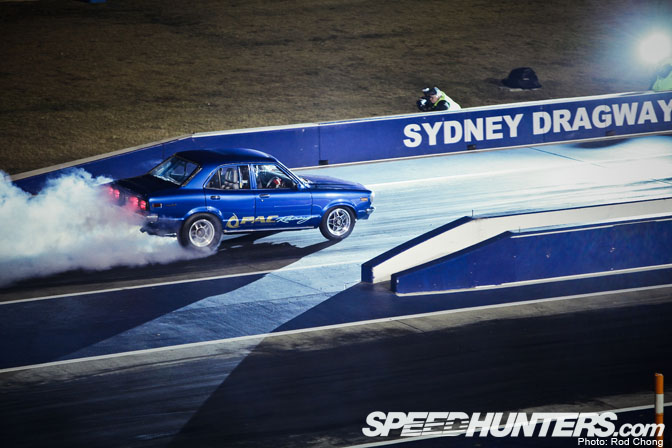 It was interesting to see a small local drag event which had very few American cars present. Instead it was a mix of Japanese and Australian machinery. This Pac Racing customer car was on its way to setting a 9 second run in this shot.
This clean SR20 swapped Datsun was running in the 11s before it snapped an axle. I took this shot as it was unloaded back into the pit area.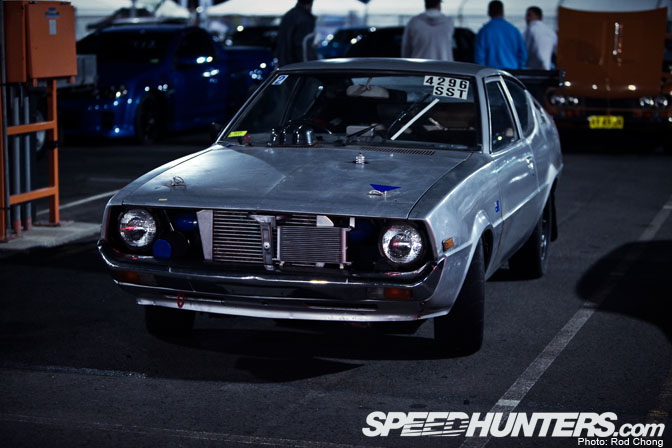 I'd say this old Lancer was a bit of an oddball drag car! It sort of reminds me of a Kenmeri Skyline a bit… Hey was this sold in American as the Dodge Arrow? Looks similar.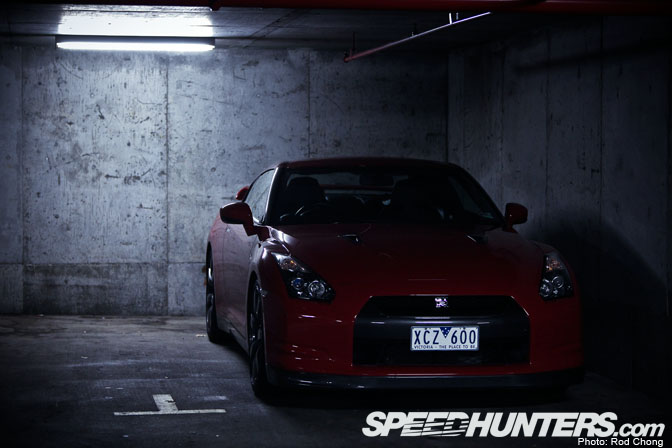 Soon it was time to drive all the way back to Sydney and park up the GT-R for a night's rest.
We got up early the next day to relocate to a hotel next to Eastern Creek Raceway and attend the first day of Time Attack practice. We took great note of all the warning signs all over the roads and kept our speed down.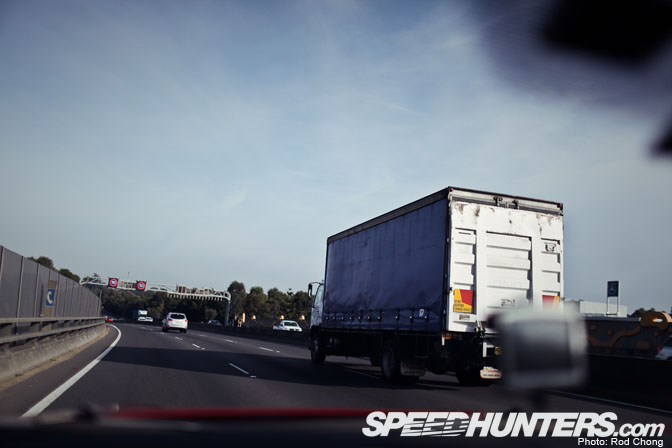 Dino was being especially cautious to stay under the posted limit… Here the poor guy is being overtaken by a lorry.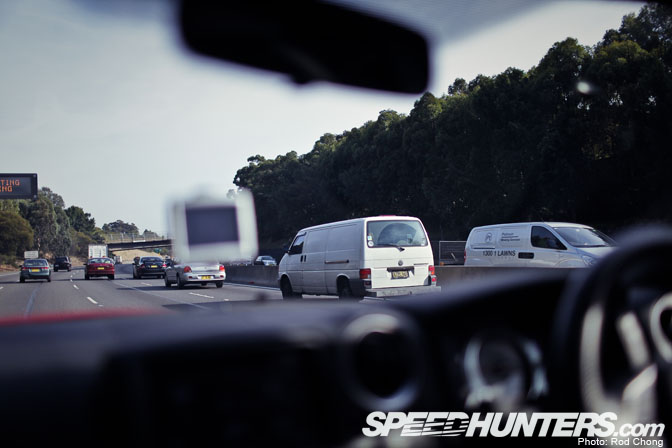 … and a White Van!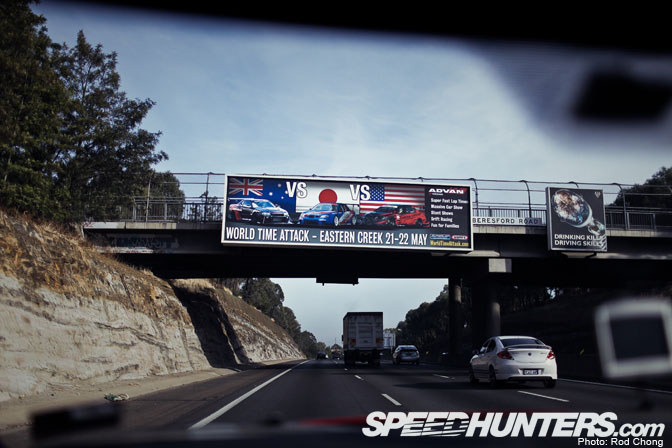 Check out the huge Time Attack billboard. Do you think most of the people who saw this advertisement knew what Time Atttack was?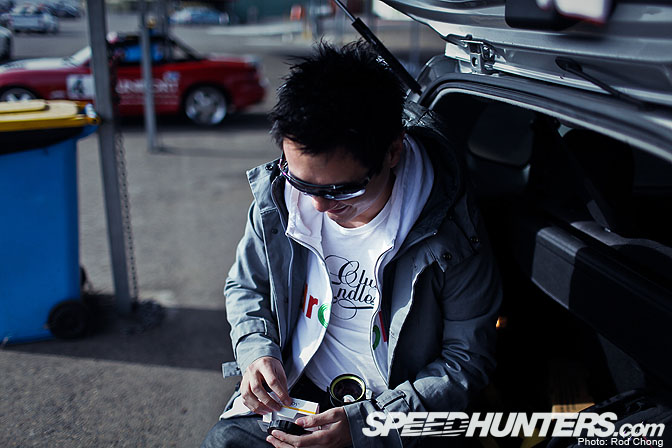 Arriving at the track, we bumped into Charles from Auto Salon who is now going to be joining the Speedhunters team.
He was acting as a bit of a host for us in Sydney and helped arrange all of our shop tours. Tx Charles for all your help! We owe you!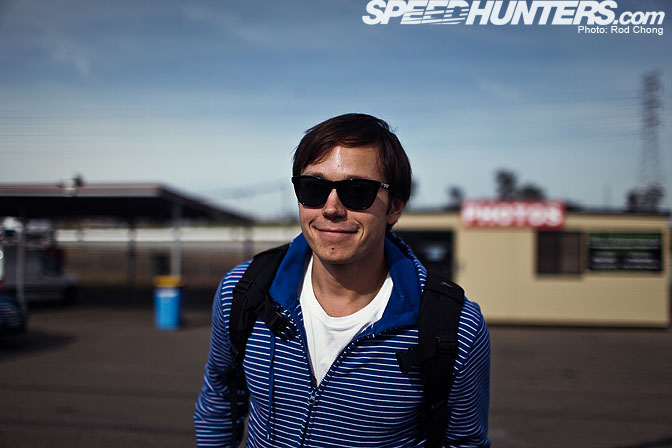 We also ran in to Peter Tarach, the editor-in-chief of Modified magazine. He had driven straight to the track after a long flight from LA. What a trooper.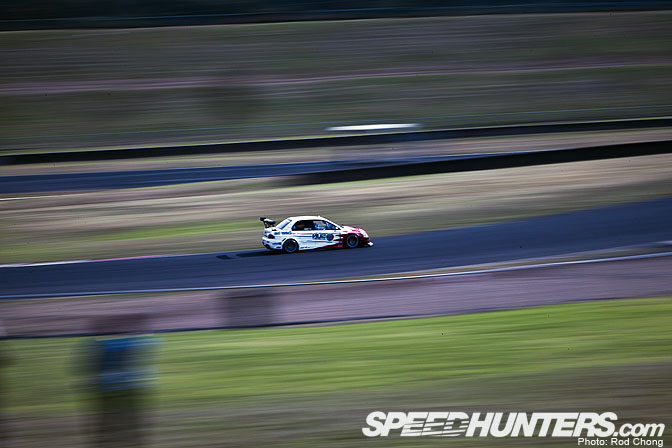 As Thursday was a bit of a private track day, we weren't allowed to shoot track side. But that didn't stop me from sneaking a few shots from the specator areas though.
The Cyber Evo was completely misfiring in this shot BTW.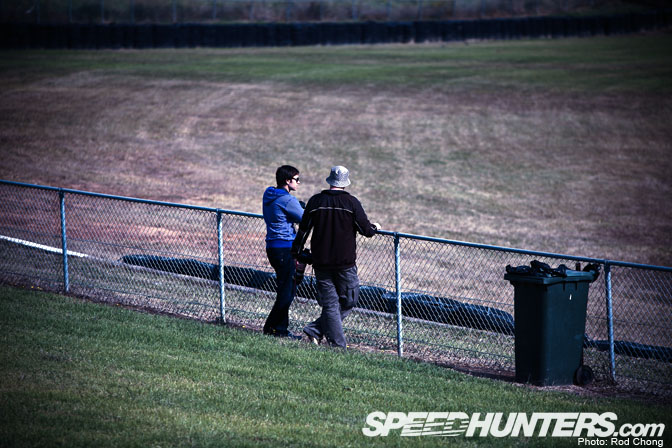 That's Dino and Peter watching the action. Dino shoots for Modified Magazine sometimes so they already knew each other and had a bit of catching up to do.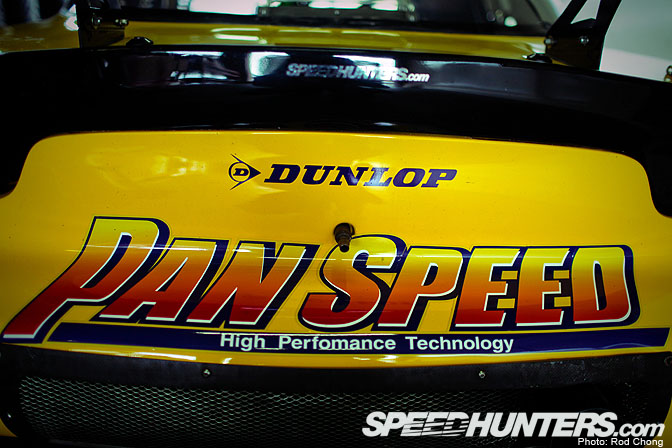 I can't tell you how happy I was to see our Speedhunters logos on the Pan Speed car!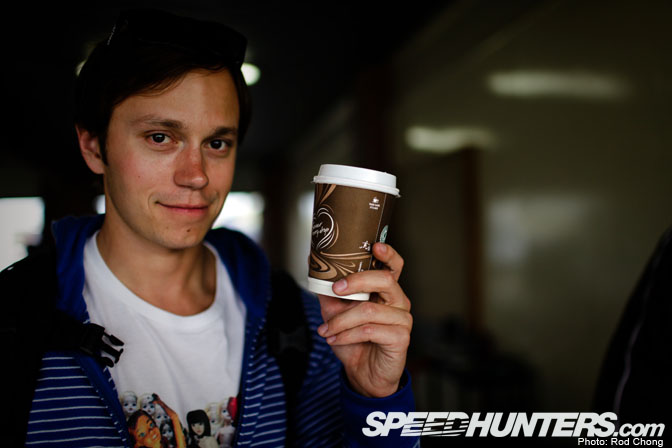 Peter was having a hard time keeping awake so we had to get him some Mickey Dee's coffee (the Starbucks was too far away from the track) hahaha. How was the coffee Peter?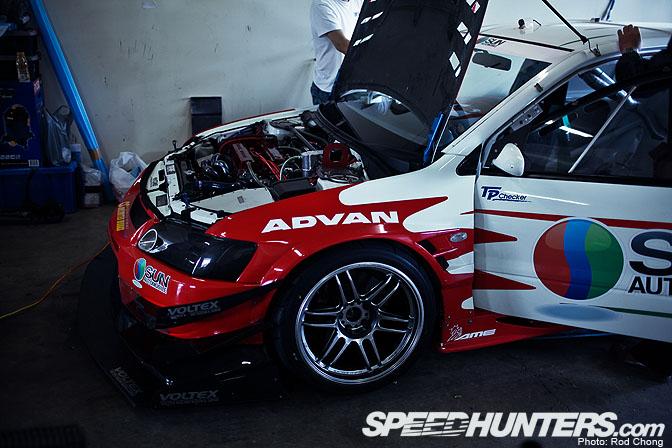 Back to the track and the Cyber Evo was in trouble with some serious engine problems. We're told the team spent the night at the track trying to fix the issues, but in the end, some parts had to be flown in from Japan.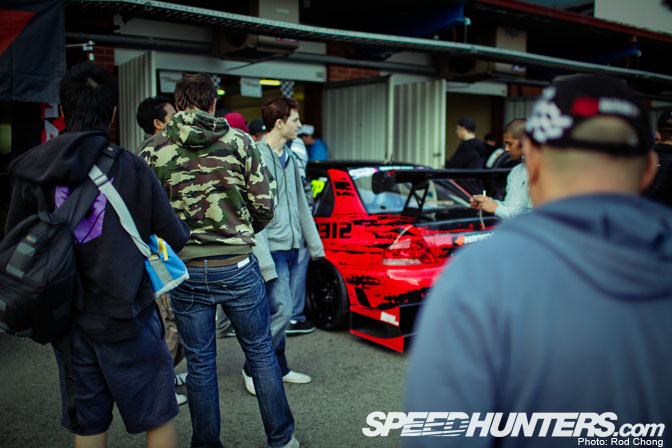 The next day (Friday) was the first of two spectator days. The buzz in the paddock was pretty good as there was a constant crowd around all the Unlimited class cars.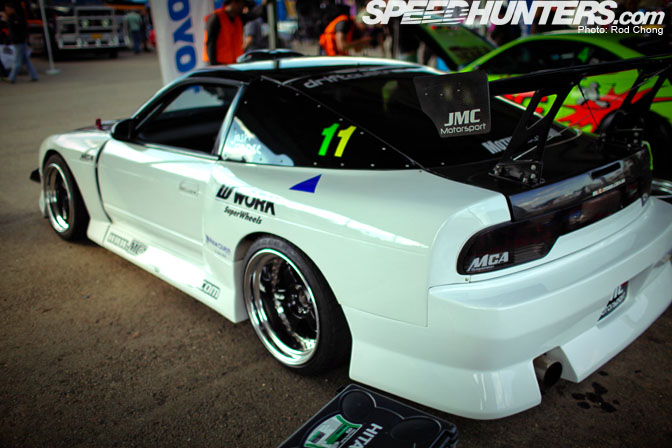 We also checked out a few of the drift cars on hand. You like? Casey is planning to shoot a feature on this clean S13 in the coming months.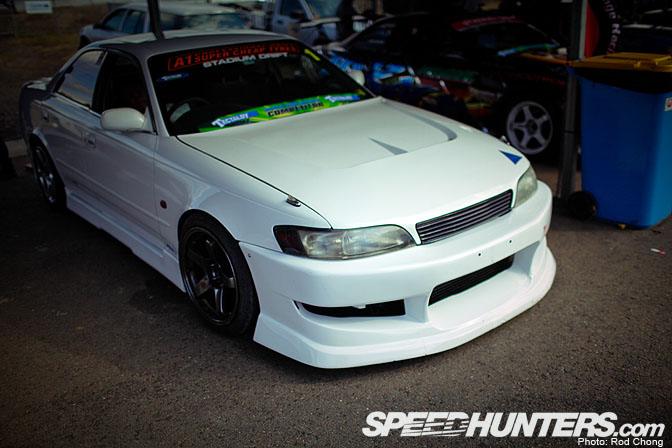 I have a real soft spot for four-door drift cars I have to say!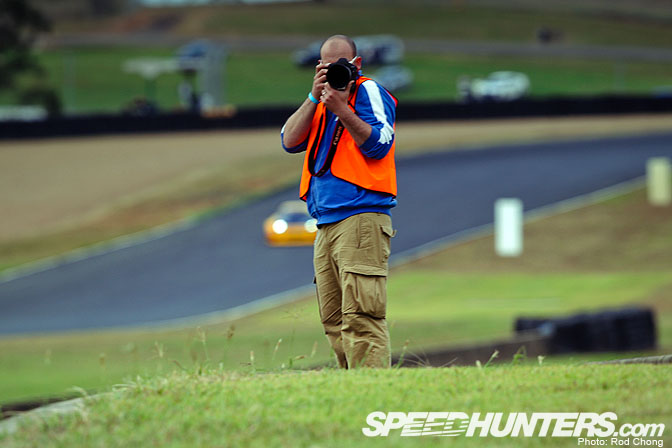 Dino at the office.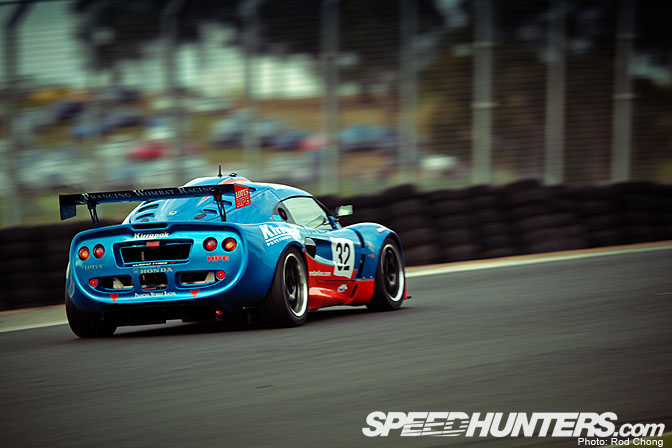 This local Lotus Exige was looking and sounding great. You could hear the whine of what sounded like a supercharger as it blasted past.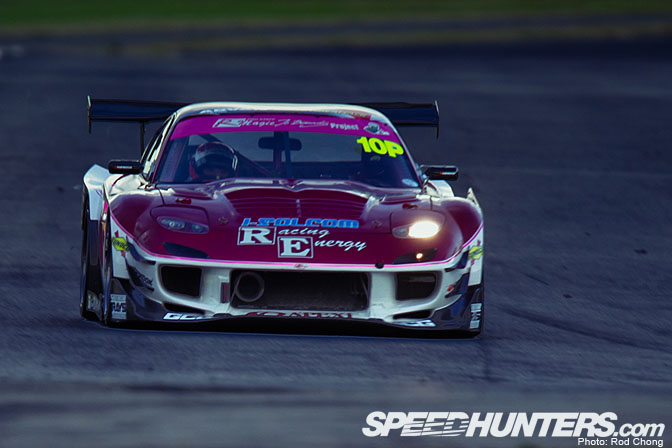 I think the R Magic RX7 was the prettiest of all the imported Japanese team cars.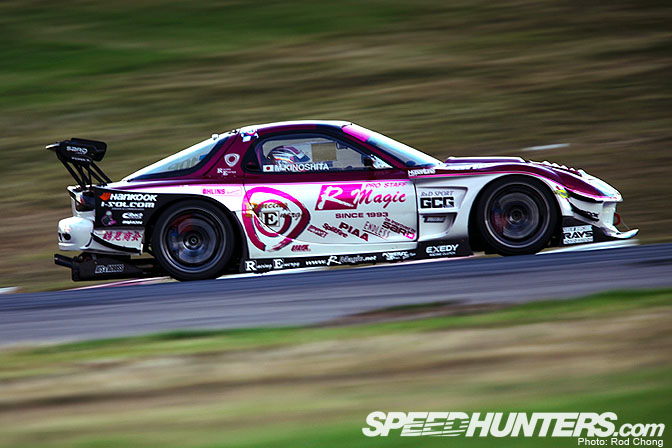 I mean seriously, what's not to like! Just jaw dropping stunning.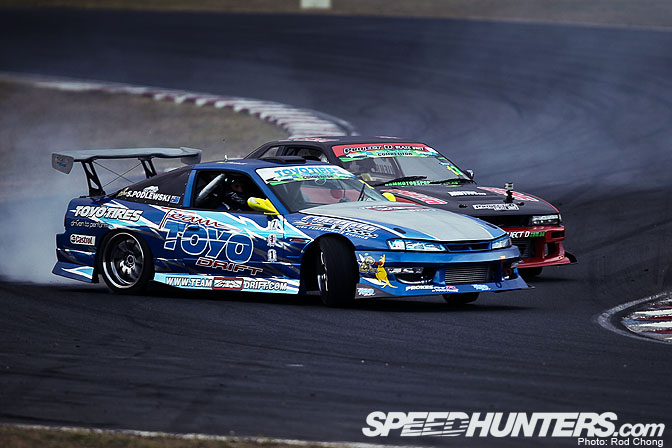 We also took the time to photograph the first drift session. This Team Toyo S13.4 won the Drift Australia Championship in 2008, but the owner of the car elected not to ship it to the Red Bull Drifting World Championship. Too bad.
It was probably the most professional looking car and team of all the cars in attendance.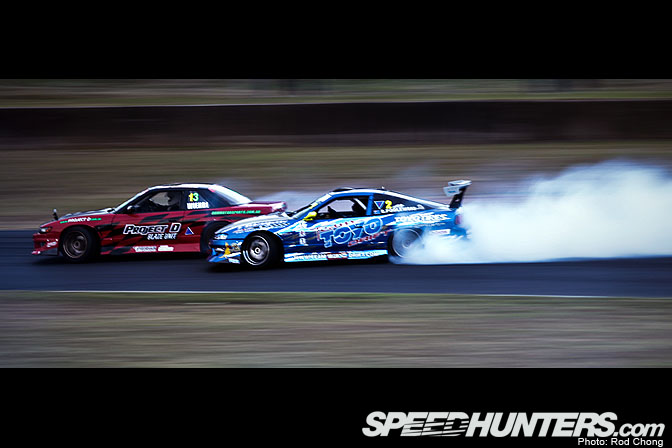 It also seemed to have a speed advantage over most of the other drift cars too.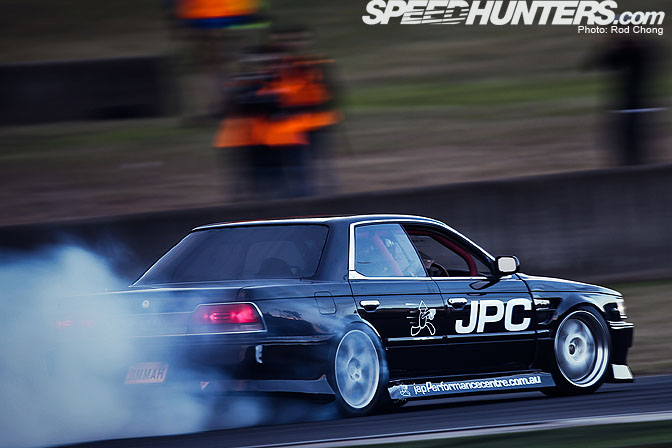 There was no announcer for this portion of the proceedings so it was hard to know exactly what was going on, but it was cool to see cars like this old Laurel out on track making smoke!
 Ok back soon with Part 3 of my Sydney adventures where not everything went to plan unfortunately.
:Rod Chong